SUNY Stony Brook Alternate Care Facility
At the onset of the COVID-19 pandemic, we helped one of New York's largest hospitals prepare to accommodate a potential deluge of patients.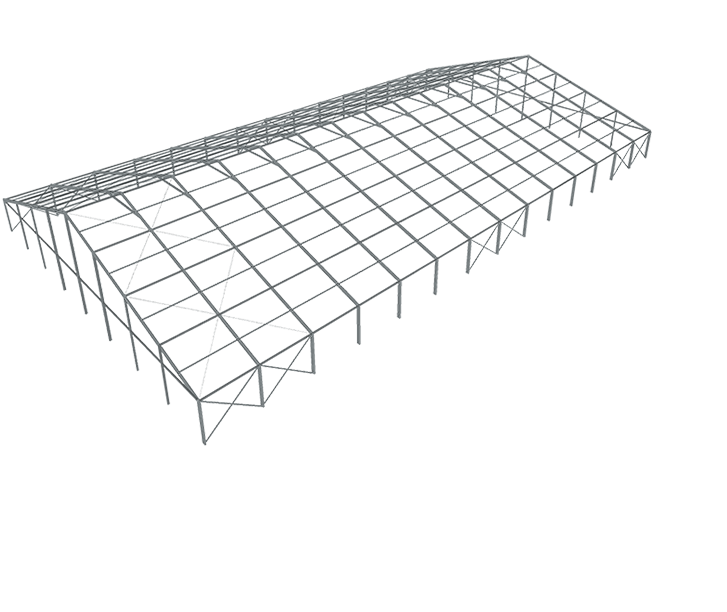 Lead Contact
Project Details
Project Partners
Turner Construction, Perkins Eastman, JB&B
Owner
U.S. Army Corps of Engineers
Location
Long Island, New York
Project Awards
ENR New York, Award of Merit, Health Care, 2020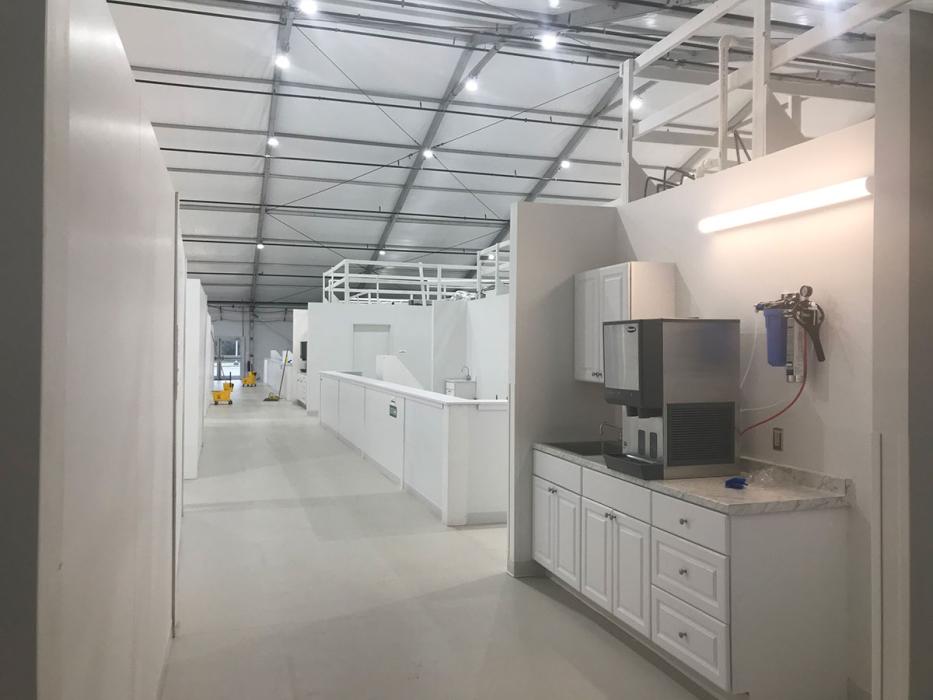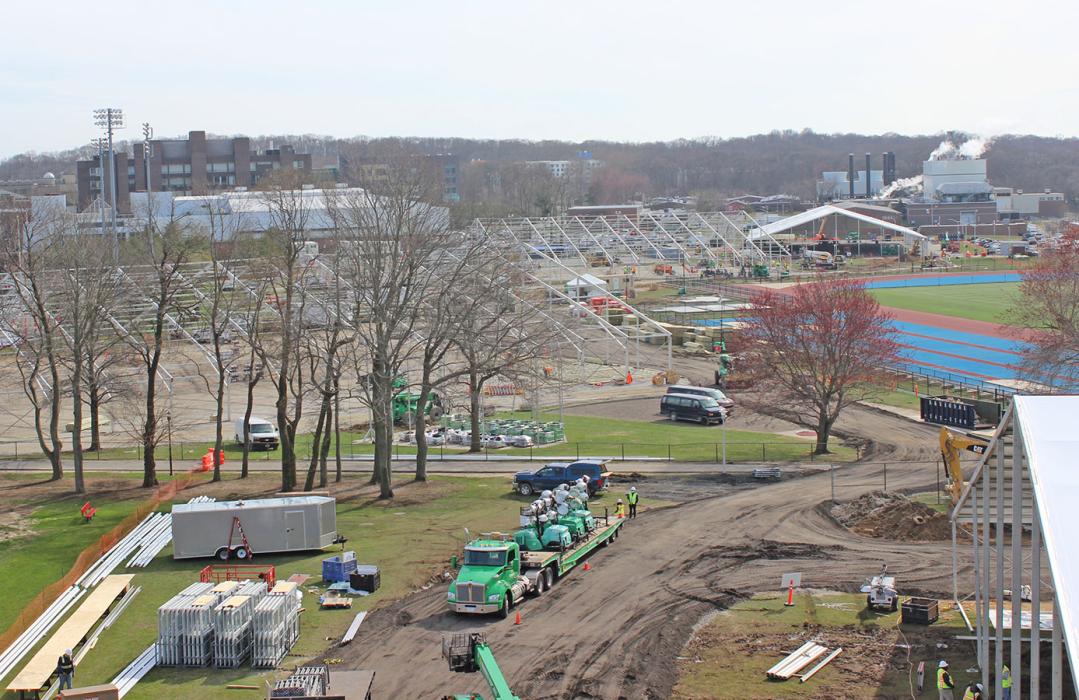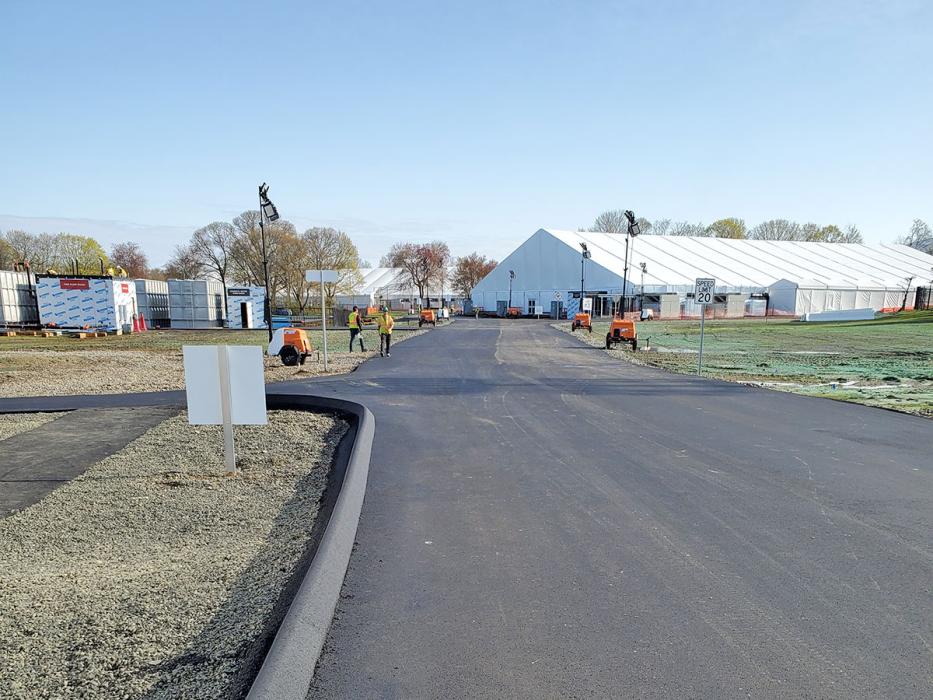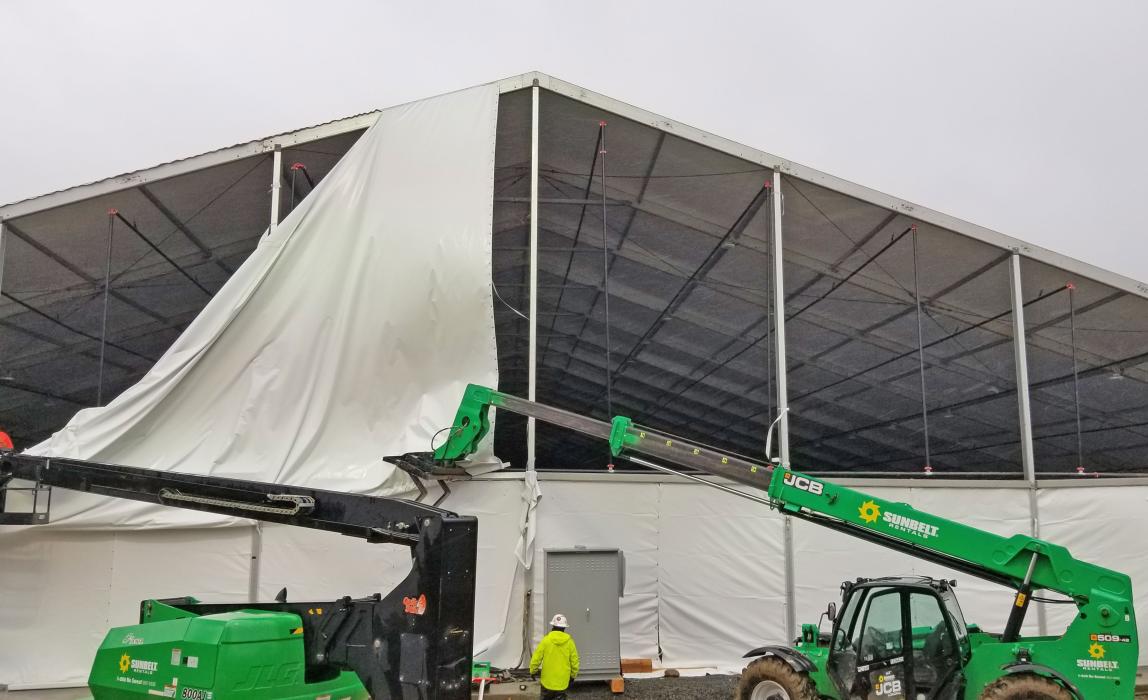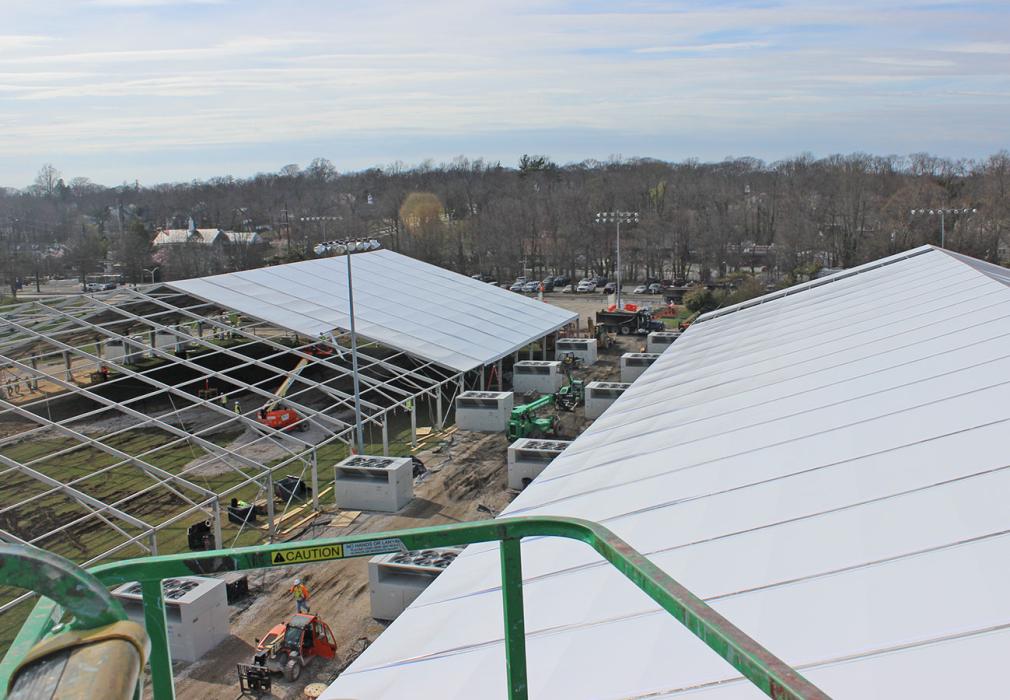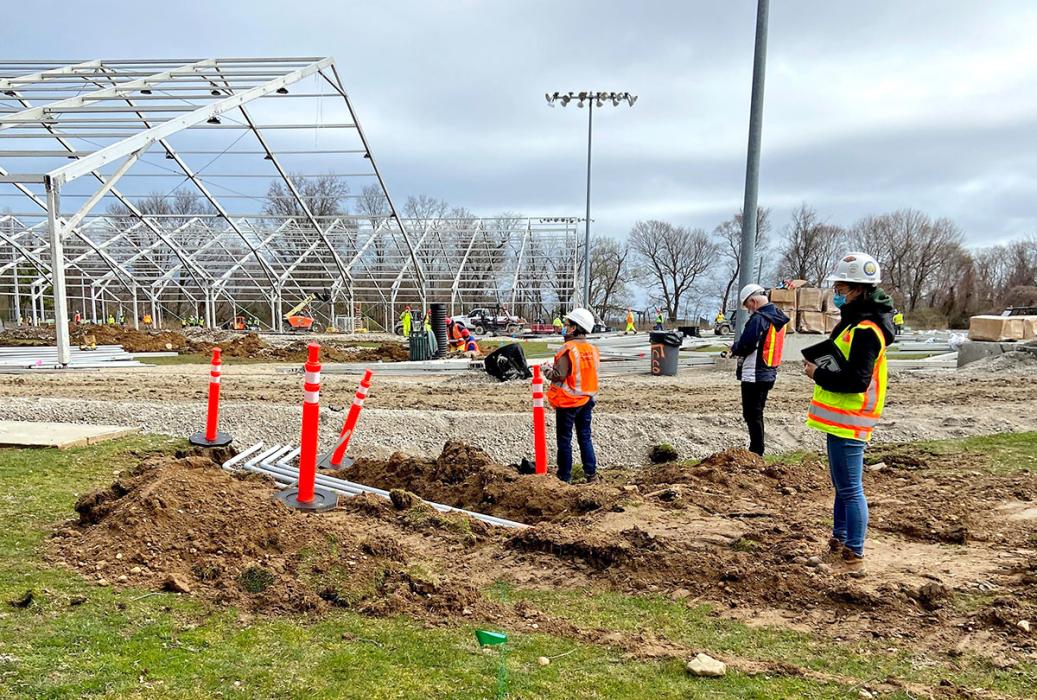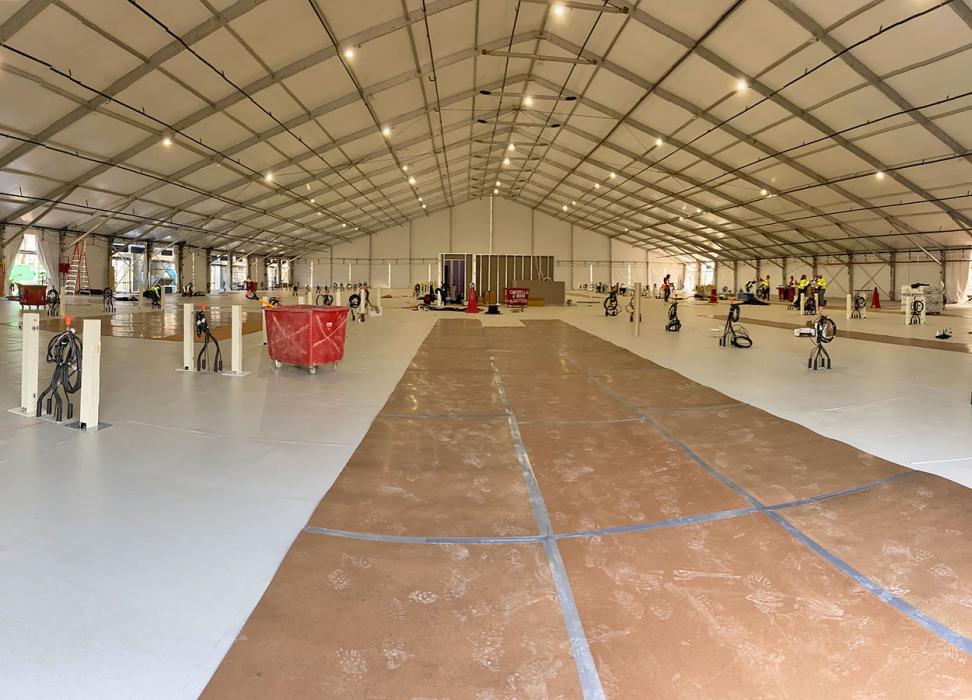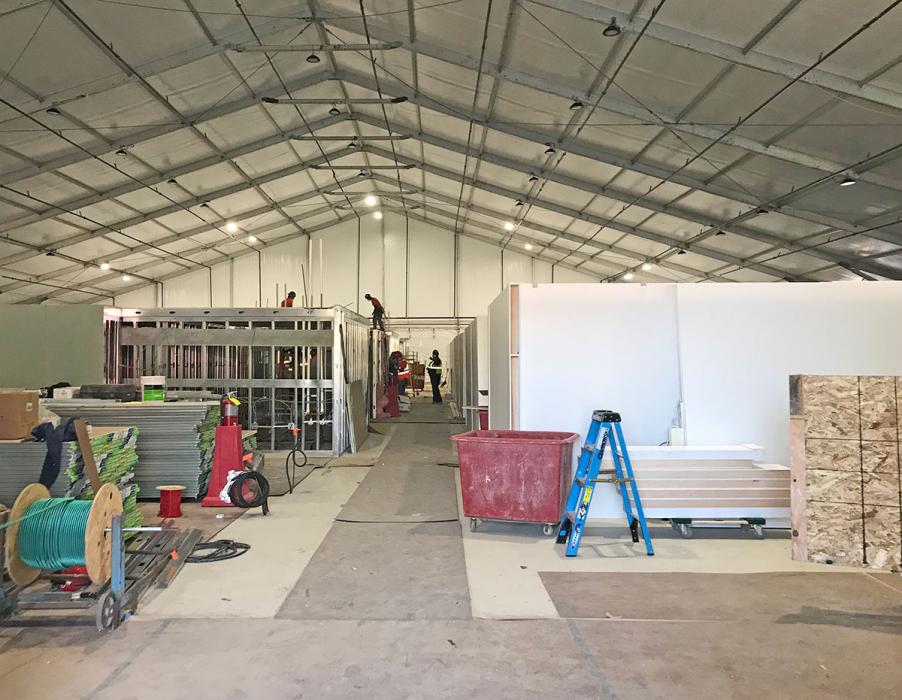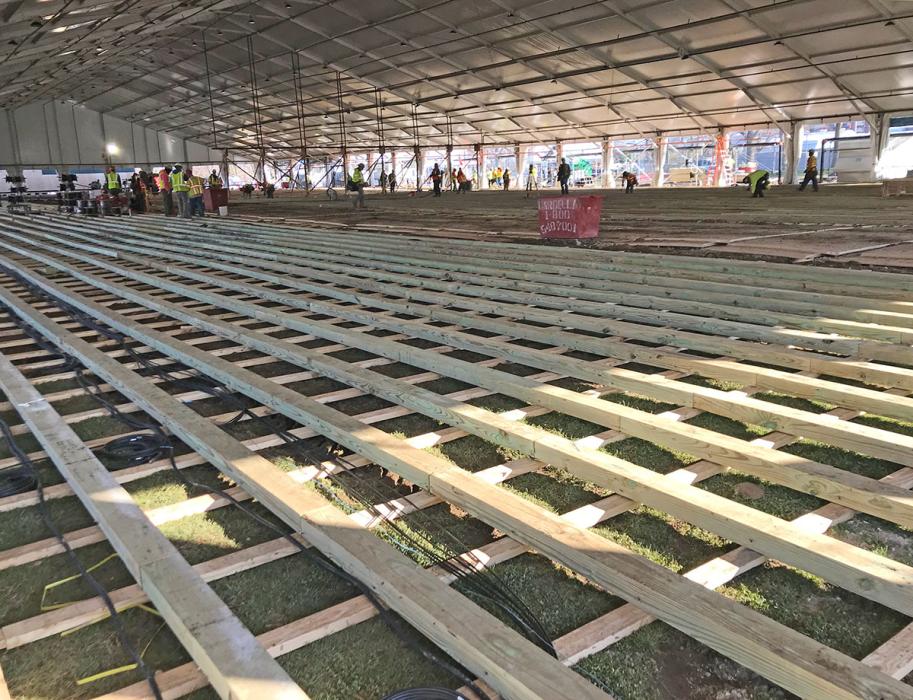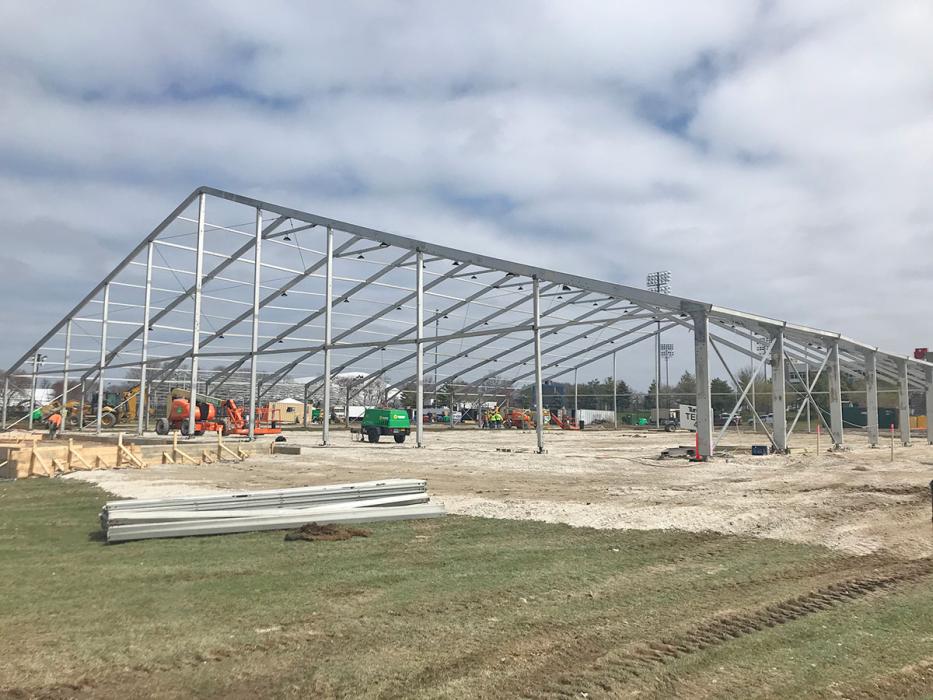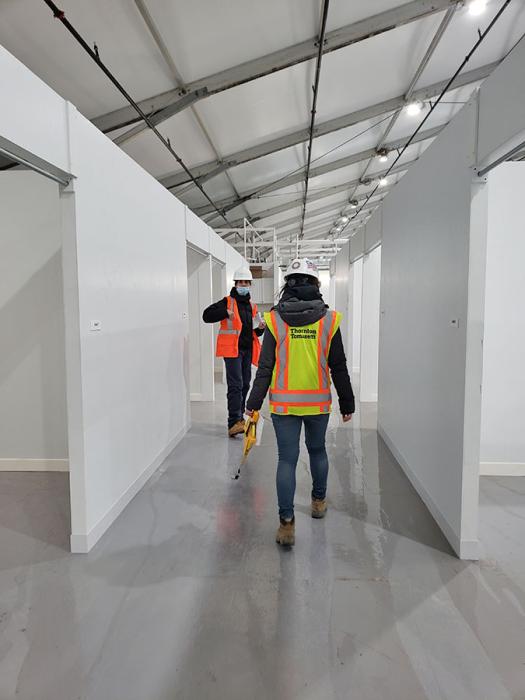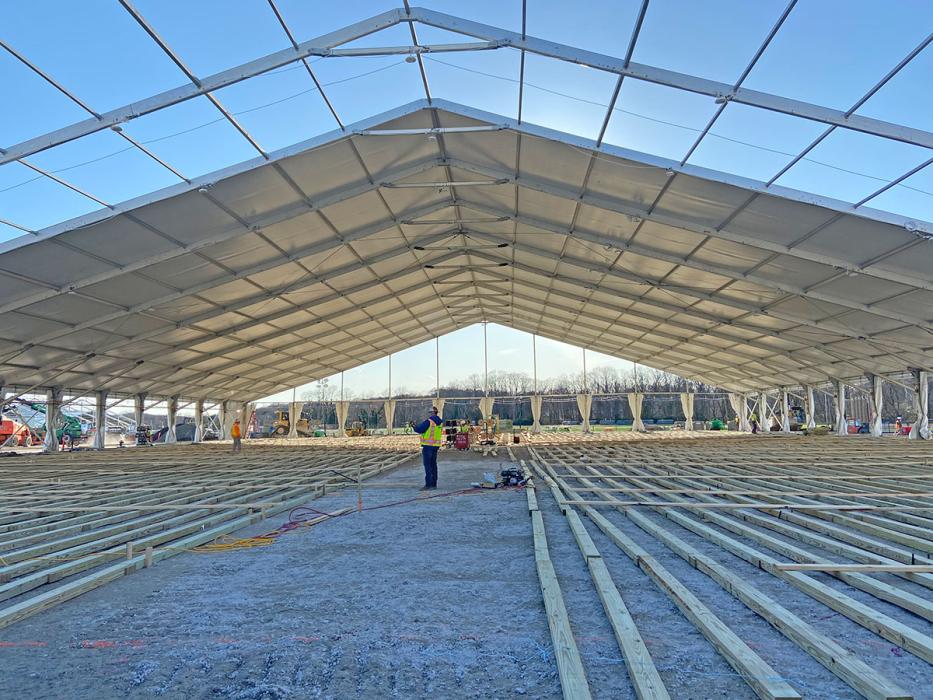 Challenge
As COVID-19 spread globally in early 2020, the U.S. Army Corp of Engineers responded by soliciting contracts across the United States for the emergency design-build of alternate care facilities that would enable hospitals to accommodate an influx of COVID-19 patients. One of these was slated for construction on the State University of New York at Stony Brook campus, adjacent to the university hospital. The project entailed the rapid construction of five temporary tents, housing 1,038 beds. Working during a period of global uncertainty, under an extremely accelerated schedule and amid dangerous inclement weather, our multidisciplinary team moved quickly to complete construction before the area's facilities exceeded their acute capacity.
Here's How
Time Was of the Essence
The call from Turner Construction, enlisting us to provide civil and structural engineering services for the project, came in on a Thursday. By Monday, our team was on-site, ready to begin an estimated 21 consecutive days of work. To free up beds in the hospital for people with COVID-19, all five tents had initially been designated for uninfected individuals. But when the client opted to upgrade two of the structures to admit COVID patients, the contract duration was extended to 26 days.
Operating out of the adjacent Island Federal Credit Union Arena, as many as 1,000 professionals and construction workers convened on-site daily to construct the tents in a large expanse of open field. We reviewed the tent manufacturer's design document, analyzed the structures for wind impact, inspected the construction, and issued guidelines for tent operations. Since our team was composed of experts from our in-house forensics, structural, civil engineering, MEP and transportation groups, we were able to answer many questions, in a range of disciplines, at the start of – and throughout – construction to keep the work on track.
Problems & Solutions
Tents tend to experience more movement and distortion during high winds than other structures do. So we collaborated with the tent manufacturer and Turner Construction to develop an action plan that laid out steps to prepare the structures for high-wind events. The plan also prescribed measures for inspecting and reopening the tents after such an event. To resist uplift forces from wind, our design specified helical piles at the bases of the structures.
On April 13, 2020, with construction still underway, the structures were put to a real-world test: the site was hit by 30-to-40-mile-per-hour sustained winds, with gusts of more than 62 miles per hour – the strongest the area had experienced since Superstorm Sandy. Our team was on-site before, during and after the storm. We performed a detailed review, which determined that the structures were substantially undamaged. All five tents were deemed safe to enter, and construction continued.
Because of poor water infiltration of the soil, we developed stormwater designs for the entire project area, to mitigate flooding without adding stormwater to the sewer system. Our design included a gutter system on the tents that collected and dispersed runoff away from the structures. Runoff, along with stormwater from the paved surfaces, was directed into swales and piped into seepage basins. Erosion and sediment control designs were provided during and after construction.
Design-Build or Build-Design?
Under such an aggressive design and construction schedule, decisions were required almost instantaneously, with little time for detailed analyses or investigations. This meant that some components (such as roadway elevations and curb locations) had to be removed and reconstructed as the project evolved. Our civil engineers worked on-site, developing utility and transportation infrastructure while the project was being constructed. And we modified our analytical models of the tents several times to reflect changes made during construction. None of this delayed progress, though, and the team remained on track to complete the entire project within the allotted 26-day time frame.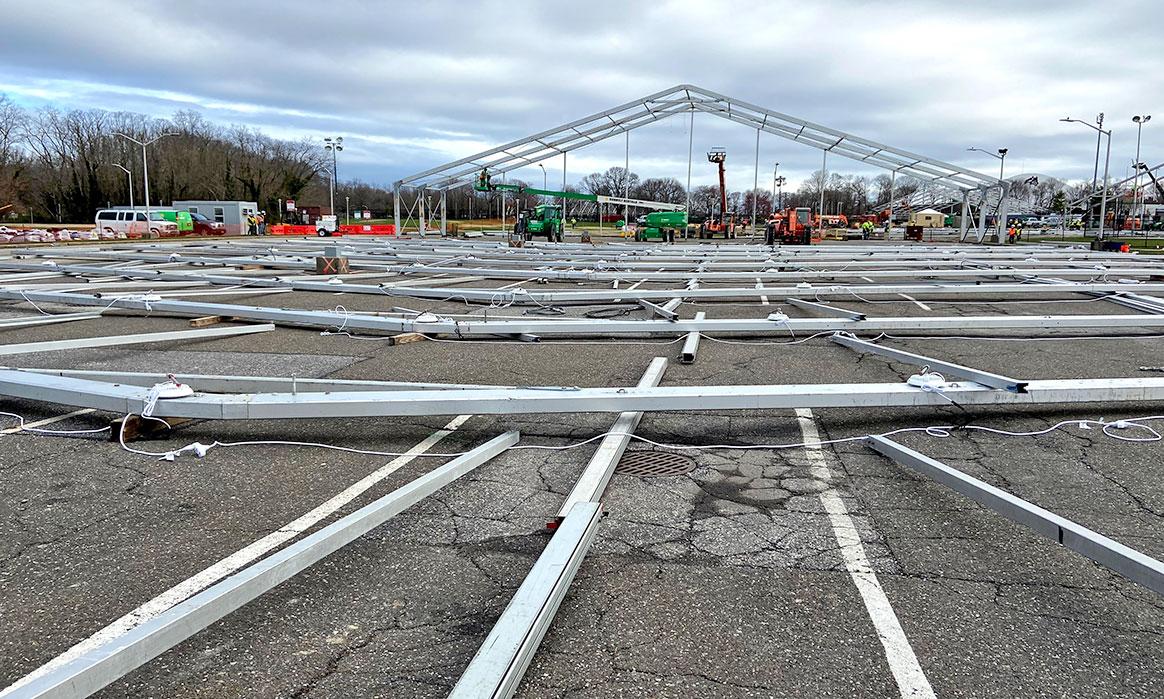 Time-Lapse Construction
Results
When the project was complete, 255,676 square feet of medical space had been created in five climate-controlled tents. Each structure replicated a hospital setting, with overhead lighting, bathrooms, showers, nurses' stations, food service and an IT station, all powered by a generator adjacent to each tent.
The design-build team turned the site over to FEMA on April 24, 2020. Luckily, although this project had prepared it for the worst, Stony Brook Hospital has never had to use any of the tents to house patients.