Taking a building's existing structure and creating contemporary spaces while minimizing its environmental impact.
Lead Contact
Project Details
Project Partners
Gensler & Haselden
Owner
SteelWave, Rialto Capital Management
Location
Denver, Colorado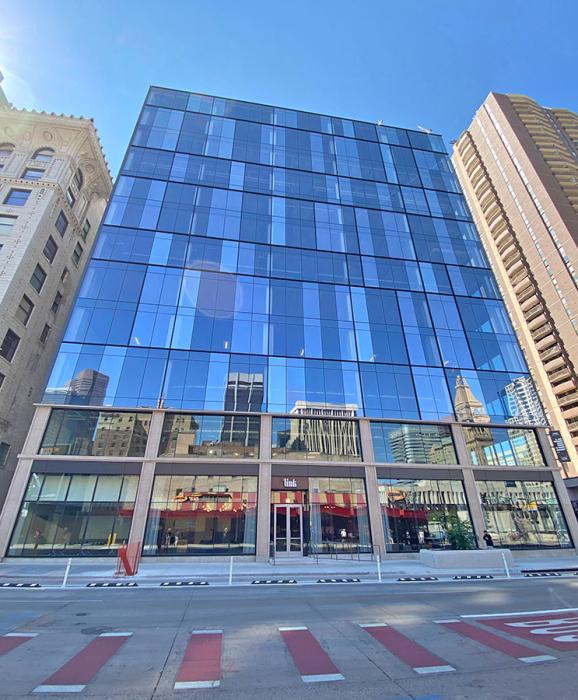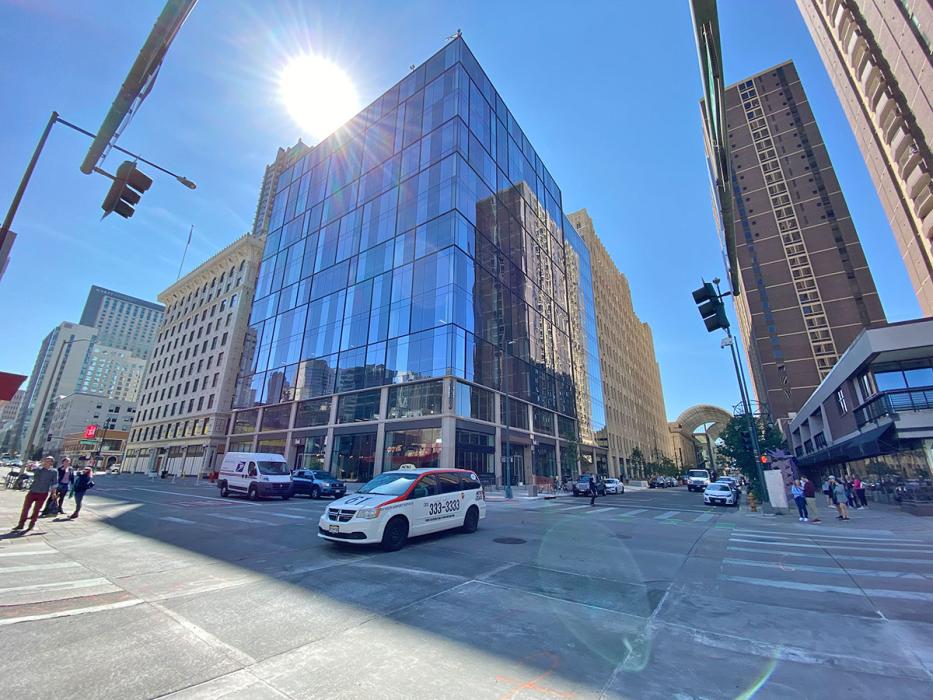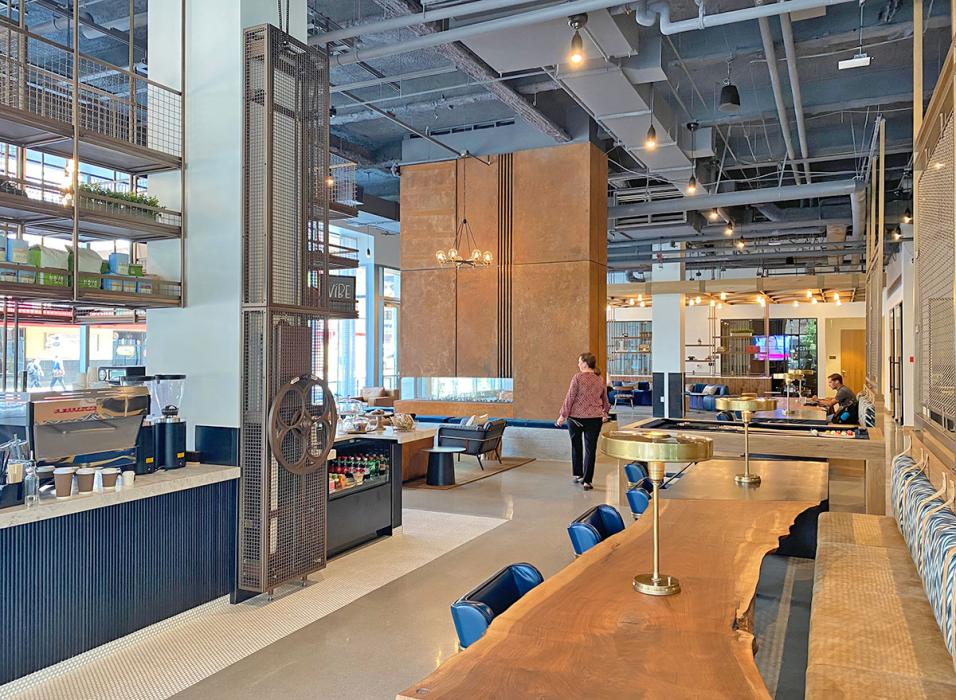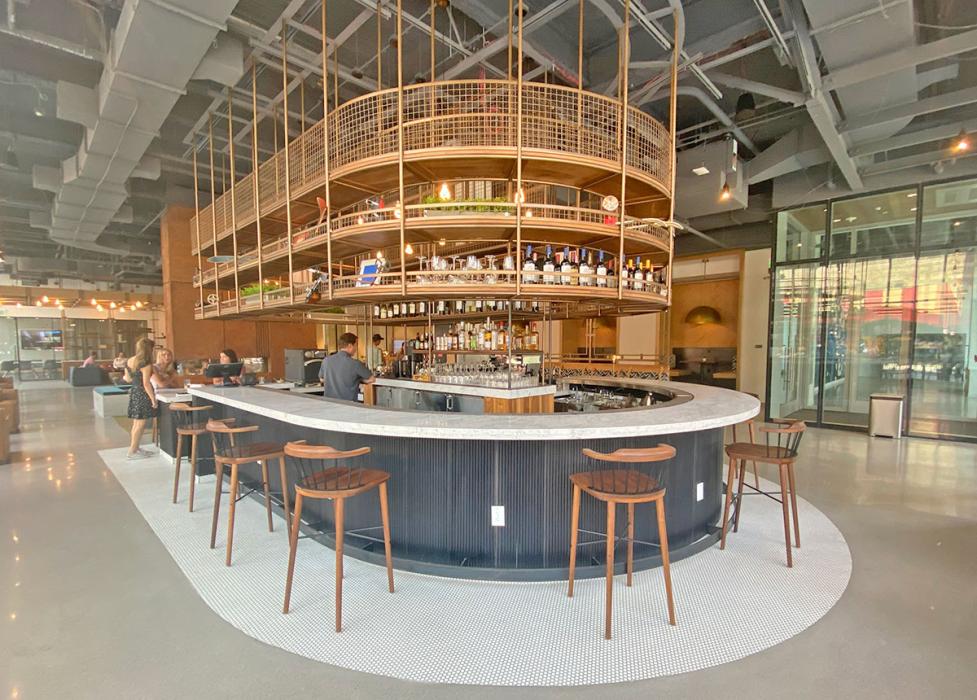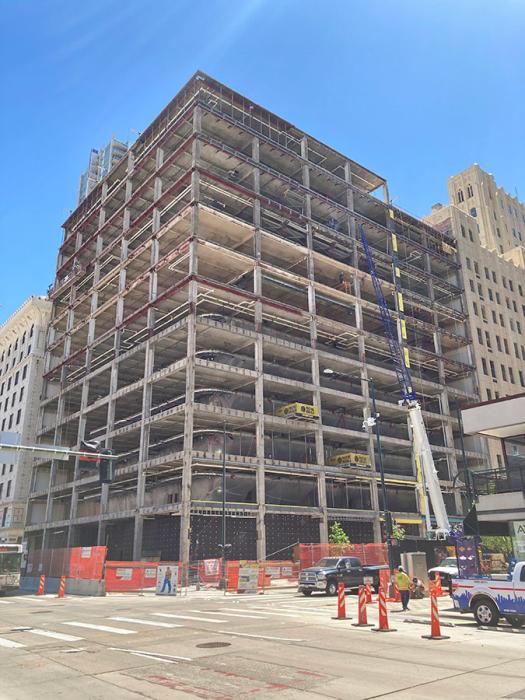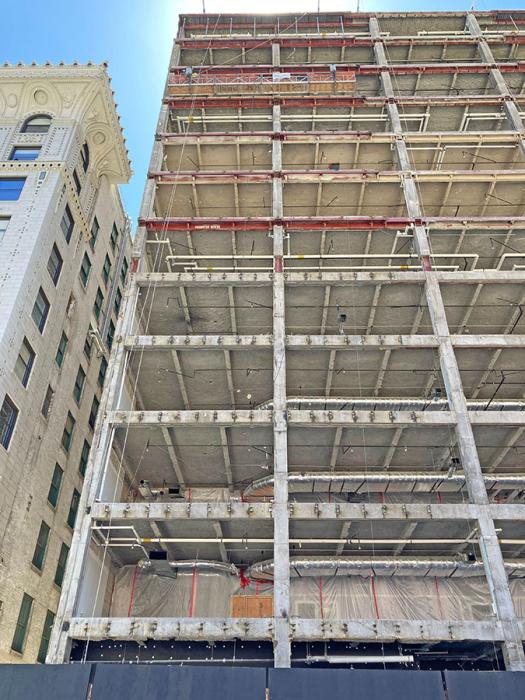 Overview
Following an extensive renovation for the former telecom headquarters in downtown Denver, The Link is now a modern office tower with a sleek and energy-efficient glass façade and a range of hospitality-style amenities. Using creative strategies, The Link is a perfect example of how you can take a building's existing structure and create contemporary spaces while minimizing its environmental impact.
We provided structural design services to Gensler for the design-bid-build and adaptive reuse of the building, which opened in 2021.
Highlights
Because the 12-story, 225,016-square-foot tower was built in two phases, we had to deal with varying structural conditions. This made the façade's re-clad particularly challenging.
Multiple roof-level columns, for instance, were slightly out of alignment, which made attaching the curtain wall difficult. Working in collaboration with the general contractor, we were able to develop a creative approach that included the design of `sistered' framing.
The robotic lift parking system features vehicle stackers that required strengthening of the ground floor framing to support the heavier loads while not interfering with sensitive equipment beneath. We designed an efficient overbuild concrete floor system able to handle the increased loads while being constructed from above the existing floor.
Similarly, we strengthened the floor system and steel framing to accommodate the new fitness center and patio on the 12th floor.