This wood-framed residential complex played a key role to define standards for the Passive House Institute US.
Lead Contact
Project Details
Project Partners
CWS Architects
Owner
Community Housing of Maine
Number of Units/Apartments
48
Project Awards
PHIUS, Best Multifamily and Best Affordable Housing project, 2016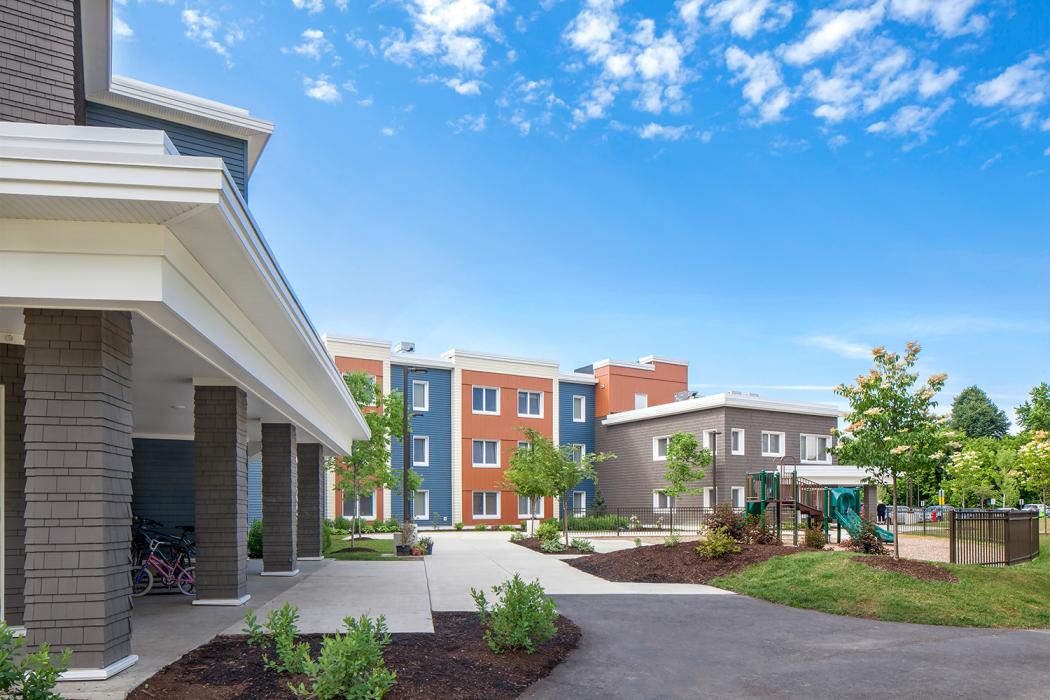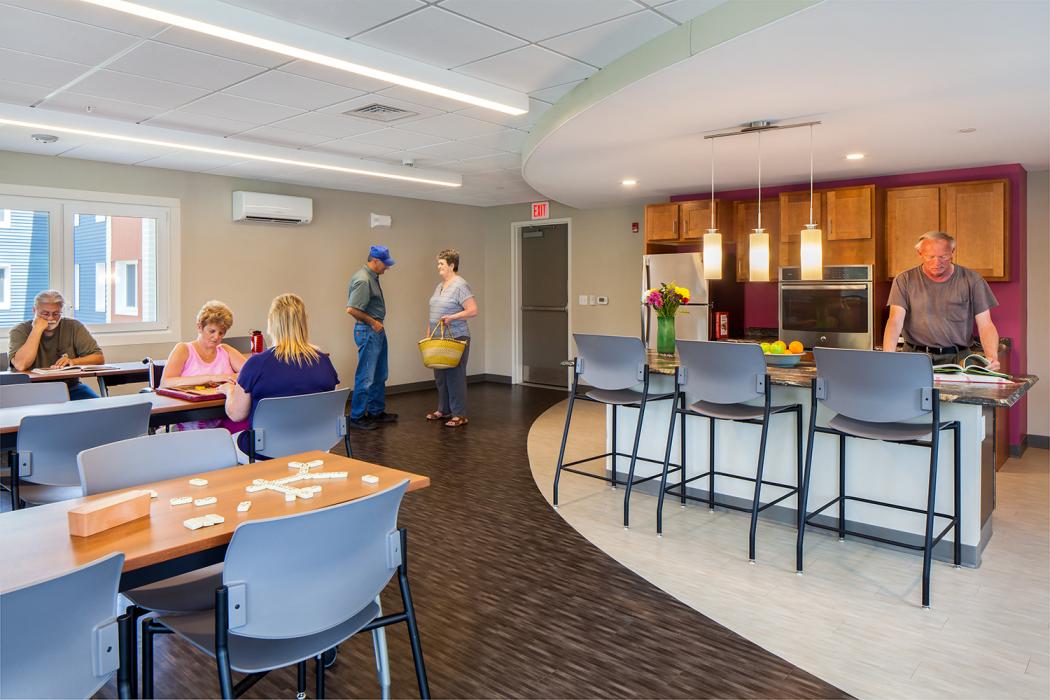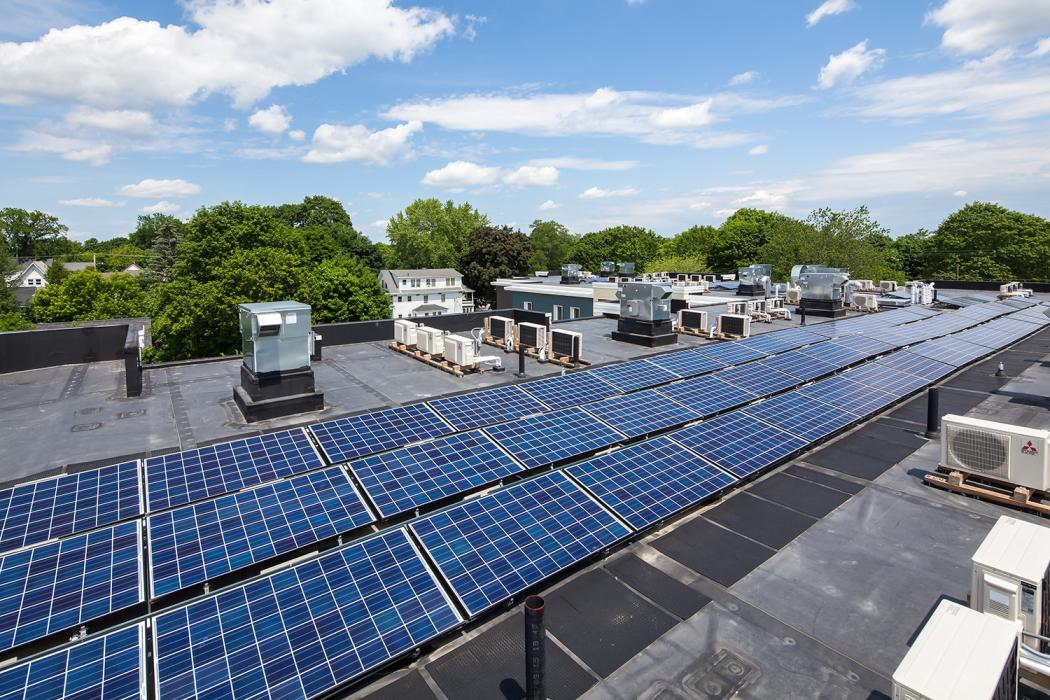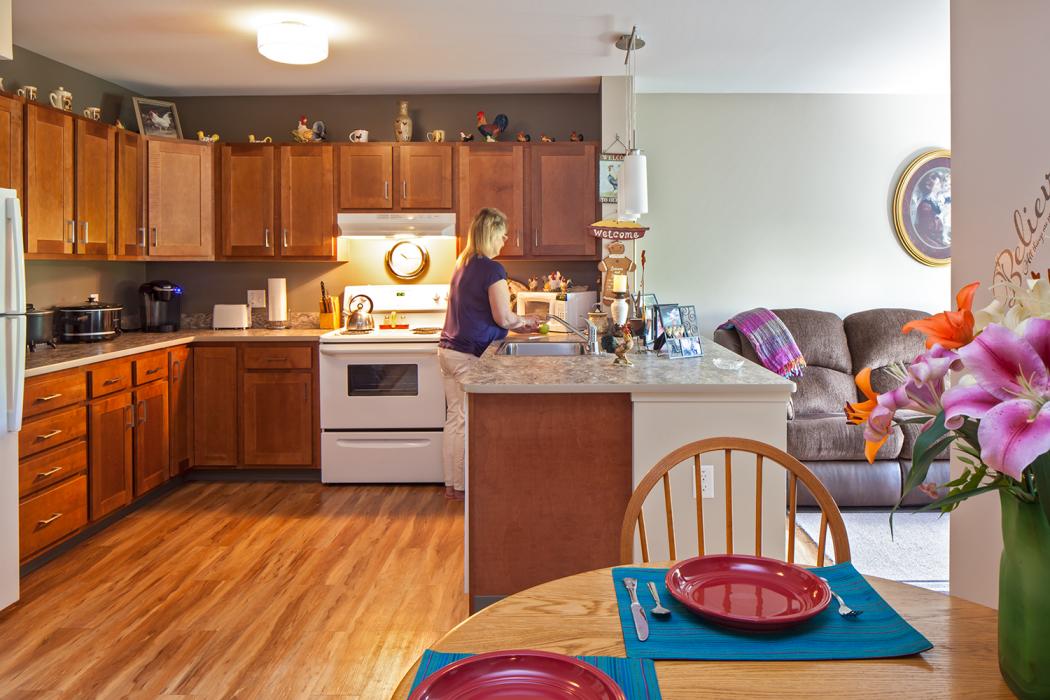 Overview
Village Centre is a 48-unit affordable housing project and one of the largest passive house developments in the United States. Located on a former brownfield site previously occupied by the State Street School, the three-story complex is Passive House US (PHIUS+) Certified, and is currently the 2nd largest passive house in the country and largest in a cold climate.
We provided structural design and sustainability services to CWS Architects for this facility, which opened in 2016.
Highlights
The construction consisted of a double loaded corridor layout using wood-framed bearing walls and open web wood floor and roof trusses
We helped ensure that the project met the stringent Passive House energy performance criteria to achieve certification, which includes specific guidelines for the building envelope such as peak heat load, primary energy demand and airtightness. The project achieved a source energy use intensity of 50 kbtu/sf/yr and estimated to be over 60 percent more energy efficient than a code building.
One of the greatest challenges for the project was designing systems with such high standards while staying within a conventional budget. As a publicly-funded development under the Maine State Housing Authority, construction costs had a strict limit.
The sustainability team met the challenge by working closely with the architect and contractor to significantly downsize and simplify the cost of the HVAC system while increasing the performance of the building envelope.
The scope of work included detailed energy analyses, evaluations of more than ten different HAVC systems and review of a variety of exterior wall and windows to select and install the most cost effective and energy efficient systems. High efficiency energy recovery ventilators are used to provide fresh air and recover the heat from exhaust air, while simple mini splits are used to provide cooling as needed.