World Expo 2020, Centerpiece Venue
The Al Wasl Plaza is the crown jewel and centerpiece for the Expo 2020 Dubai.
Lead Contact
Project Details
Project Partners
Adrian Smith + Gordon Gill Architecture
Location
Dubai, United Arab Emirates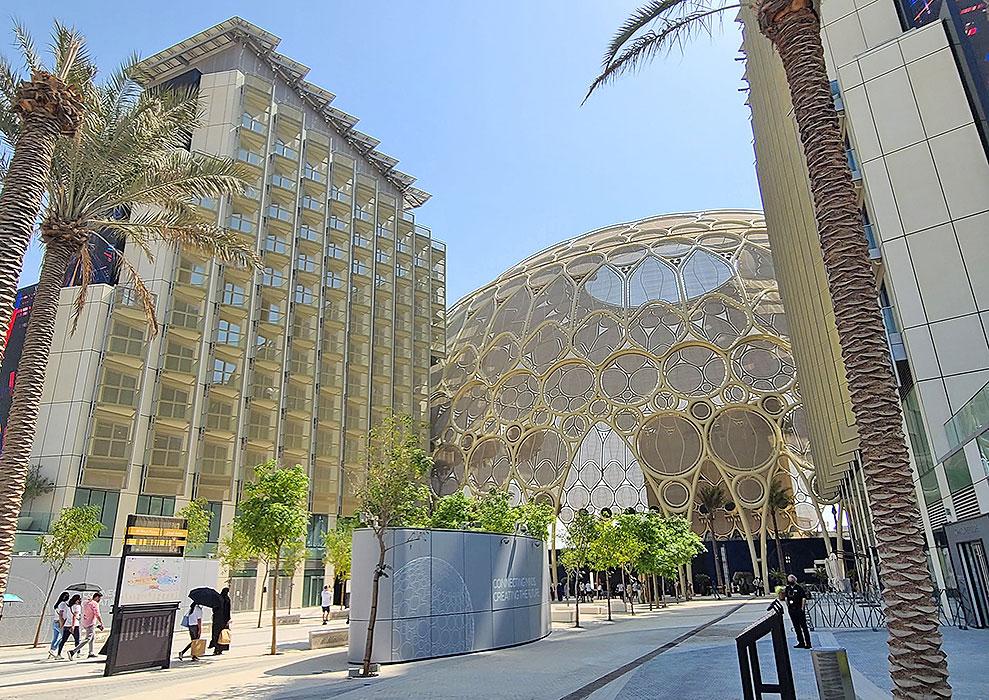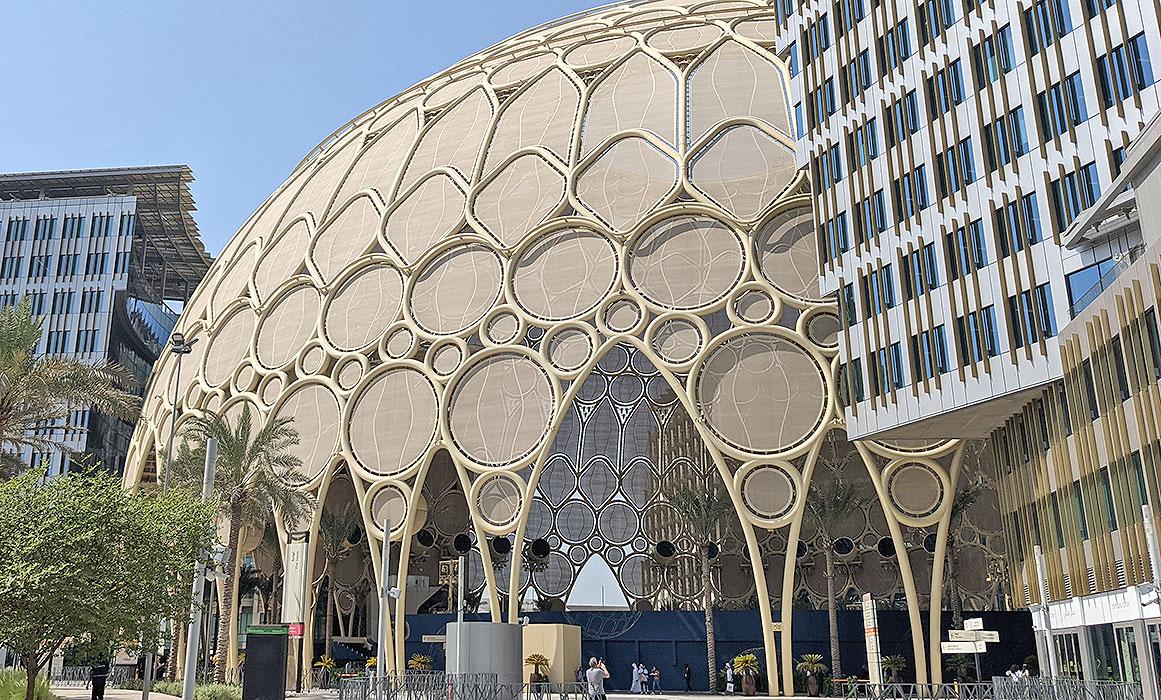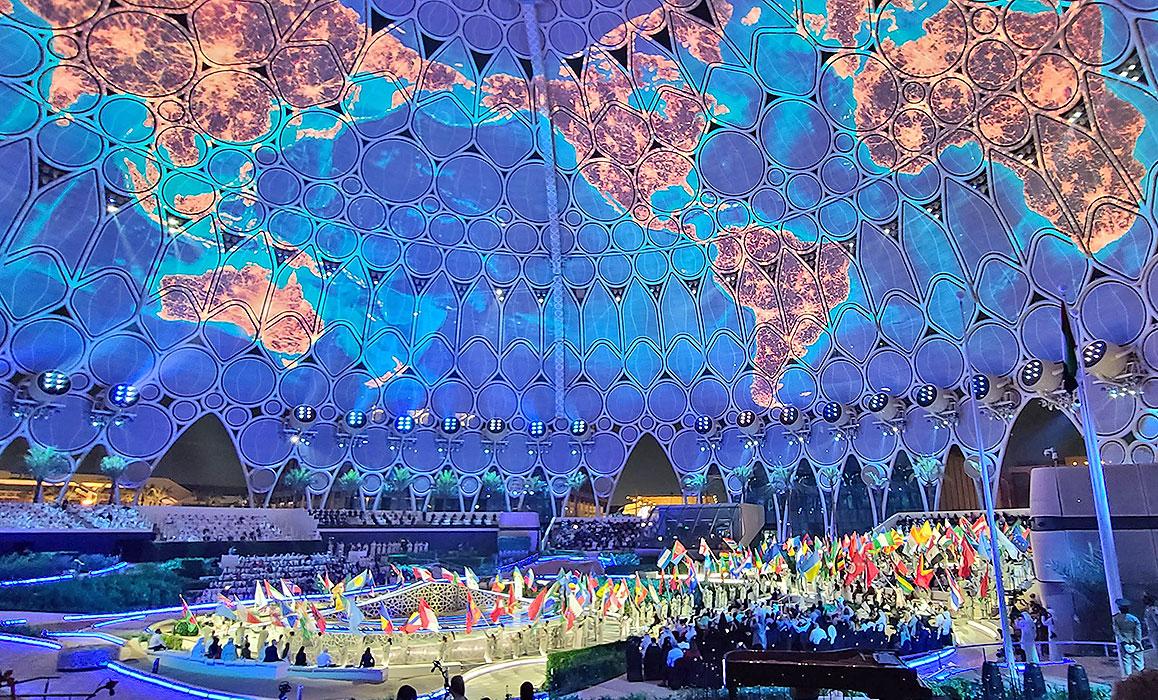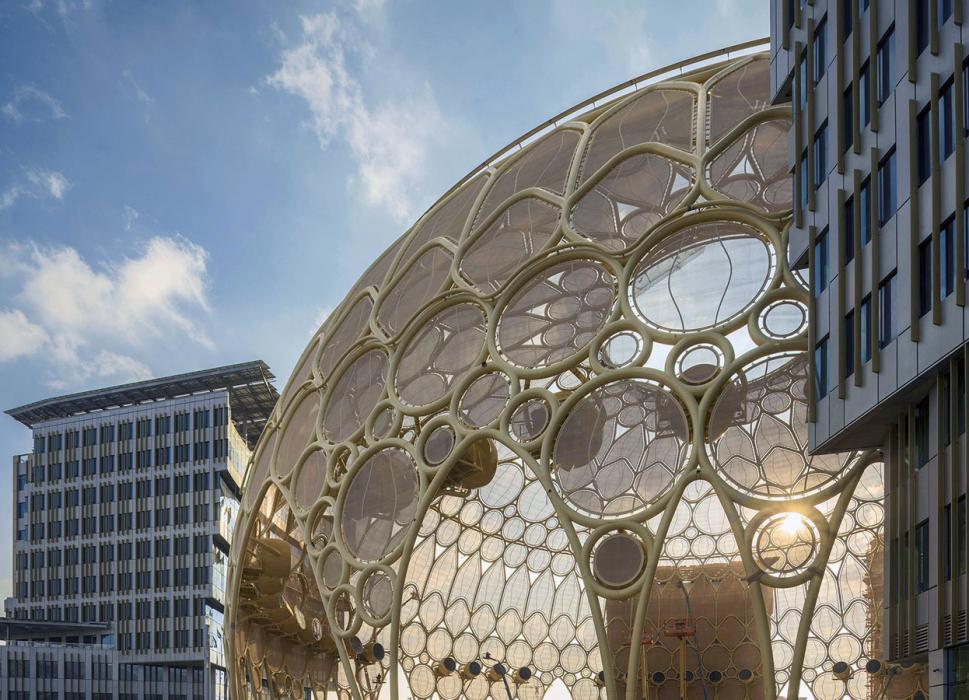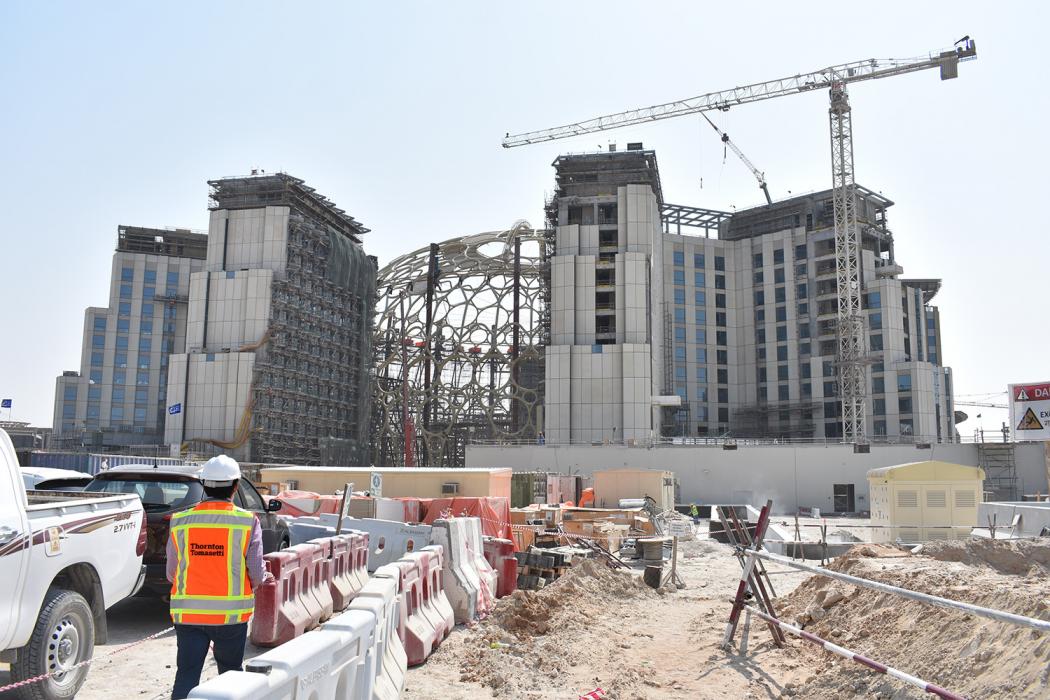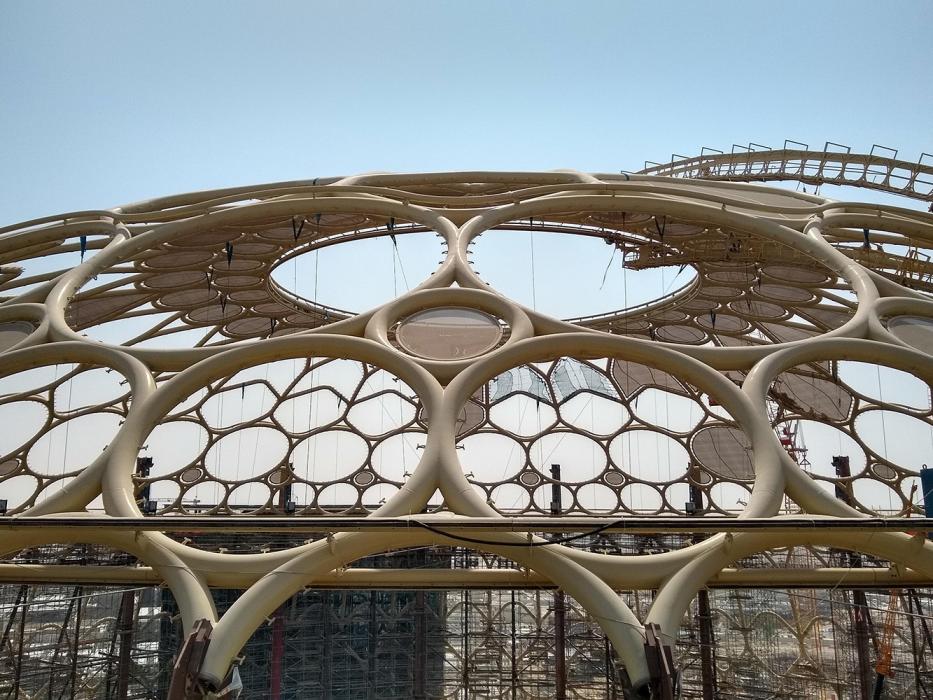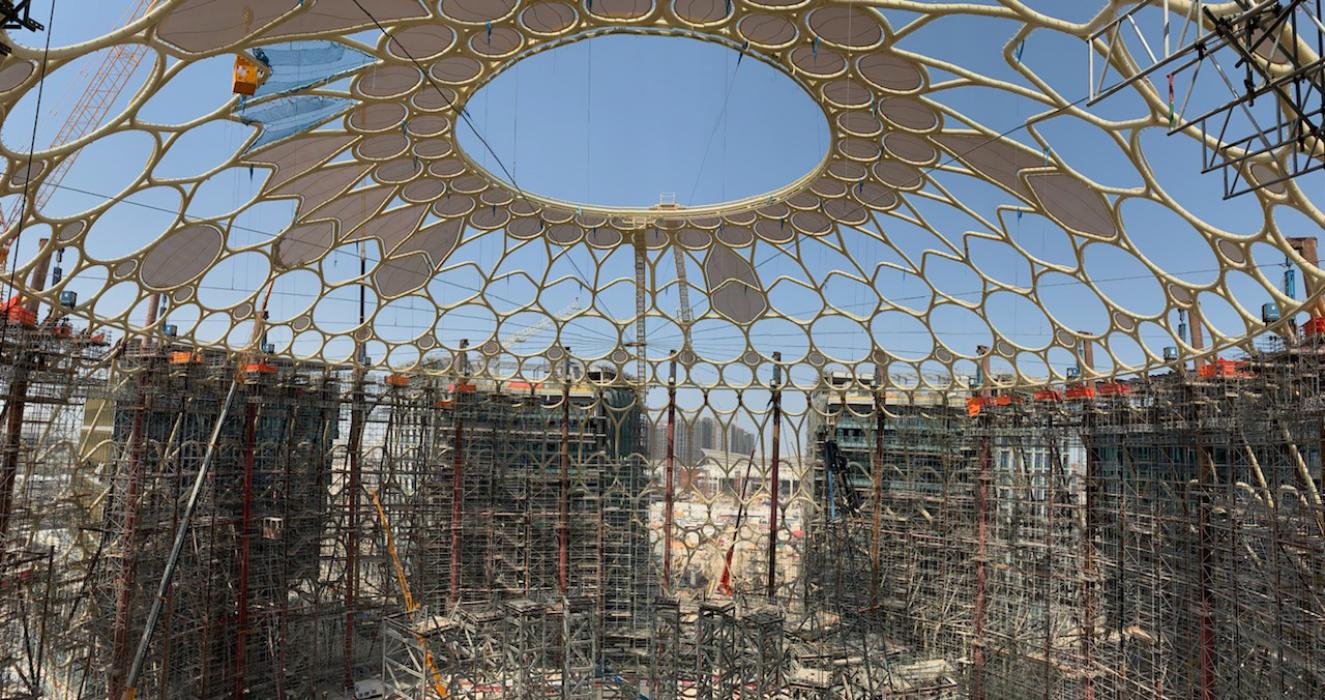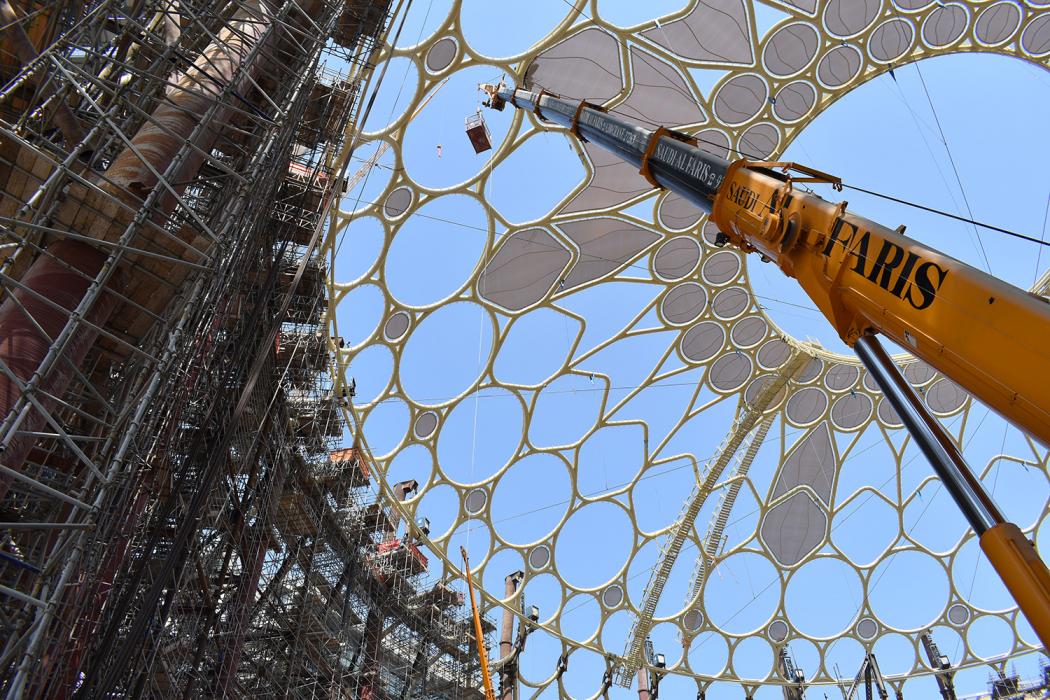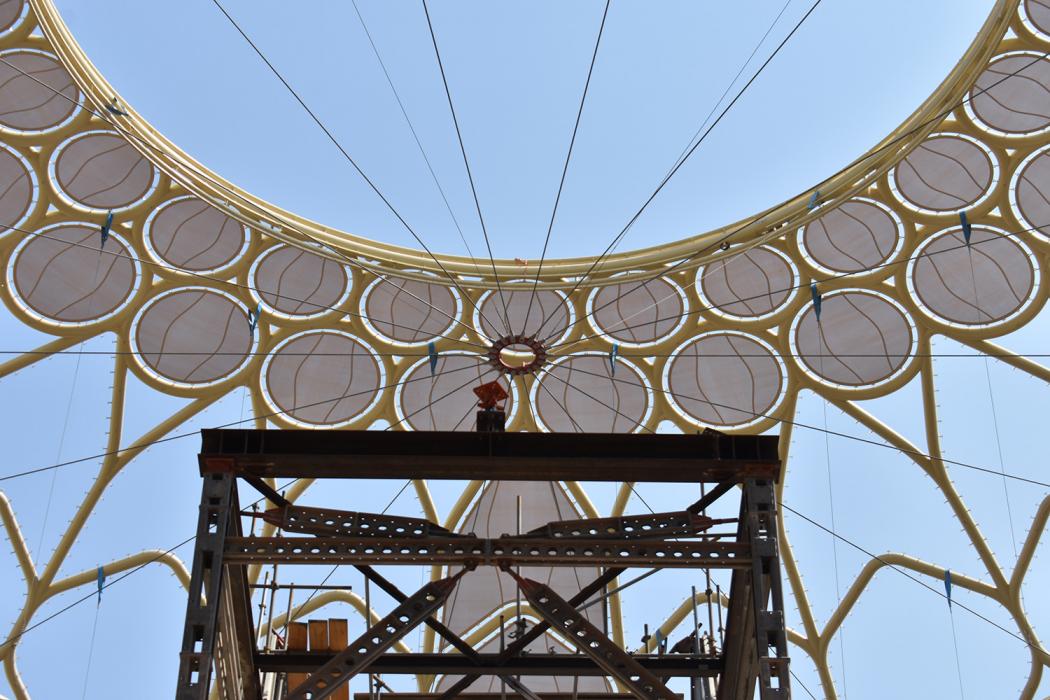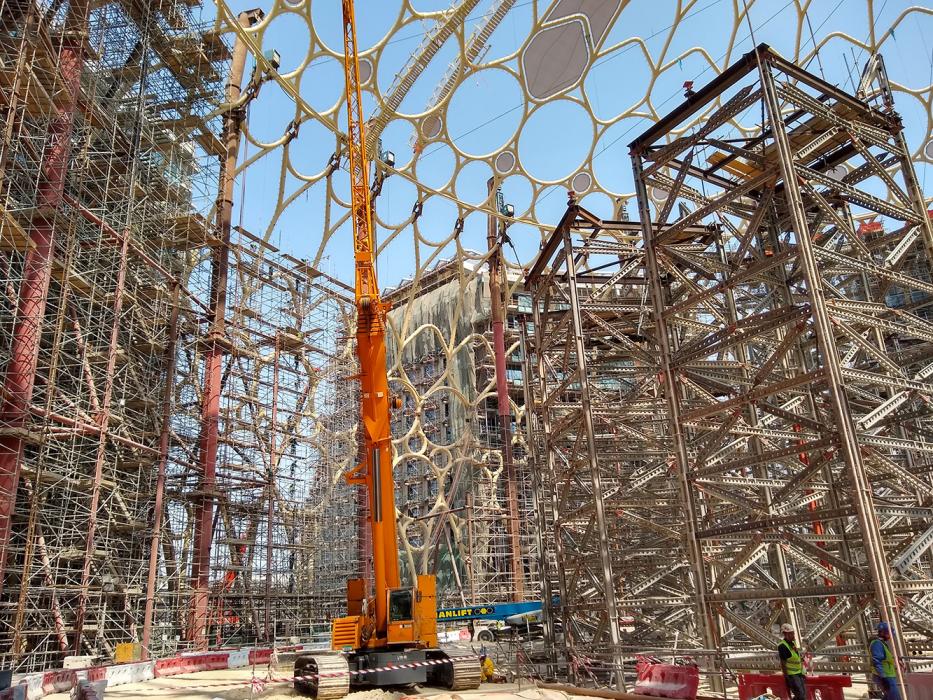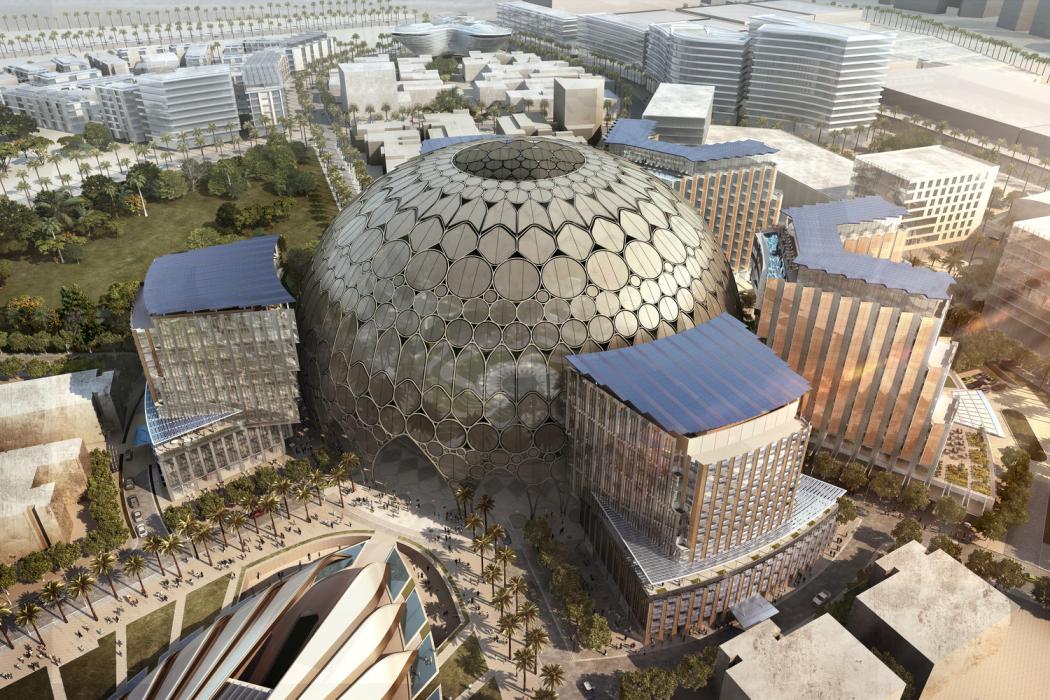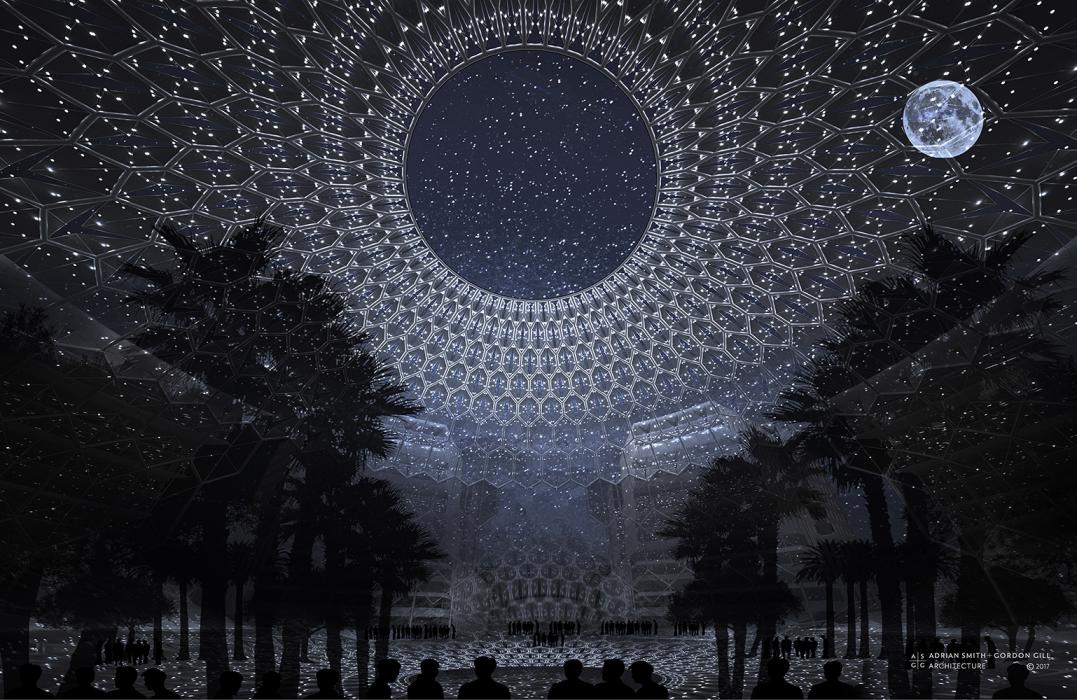 Overview
The first World Expo held in the region, Expo 2020 Dubai hosts 190 participating countries and millions of visitors to help celebrate three distinctive themes: Opportunity, Sustainability and Mobility. These themes are organized into three districts connected by the Al Wasl Plaza located at the heart of the Expo site.
We provided structural design services to Adrian Smith + Gordon Gill Architecture for the plaza. The Expo began in October 2021 and runs through March 2022.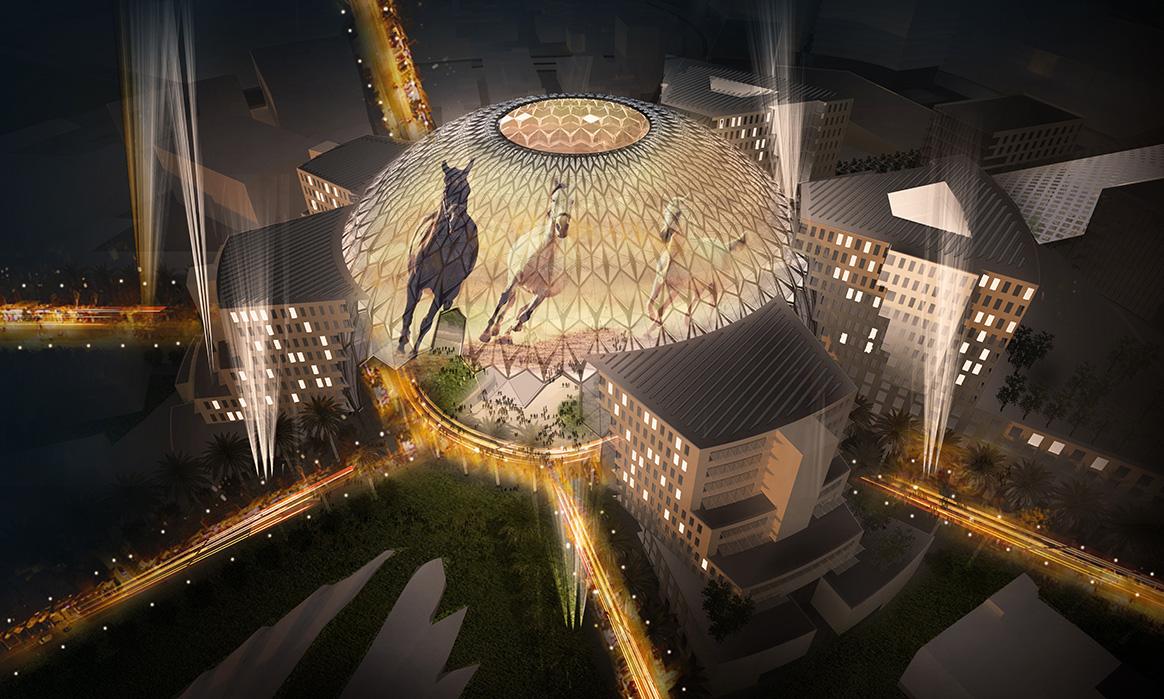 © Adrian Smith + Gordon Gill Architecture
The Beating Heart of Expo 2020
Highlights
Unlike traditional diagonalized gridshells, the unique structural framework of the "Trellis" draws inspiration from the event's iconographic logo as a series of nested and tangent rings that result in a flexurally governed ductile structural system.
Each of the steel rings are in-filled with Polytetrafuoroethylene (PTFE) fabric panels that function both as shading for the open plaza and a projection surface for dramatic 360 degree immersive events for Expo attendees and future visitors.
Key structural engineering considerations were related to the geometric definition, loading and performance criteria, global stability and imperfections, and the steel fabrication and erection.
The open space plaza is 150 meters in diameter and reaches a height of 64 meters. The plaza includes various restaurants, fountains and parks.
We also provided structural engineering services for the multiple mixed-use buildings that will surround the plaza, which will be used for hotel and commercial uses. Each of the structures dramatically cantilever towards the "Trellis" surface, giving occupants dramatic and unique views of the landscaped plaza and projected immersive experience.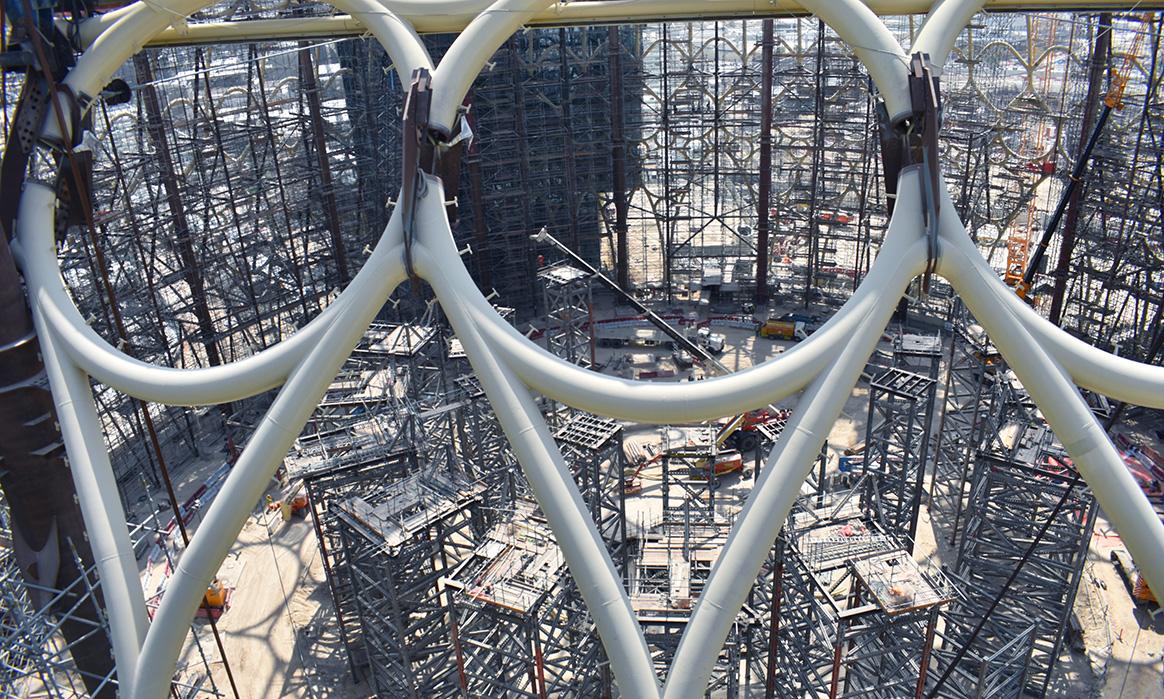 Centerpiece Dome Crowned