Thornton Tomasetti 2020 Annual Report
What do you get when you marry creativity with innovation? An approach that's unbounded by preconceptions, but is grounded in reality – and backed by solid science. We call it ingenuity.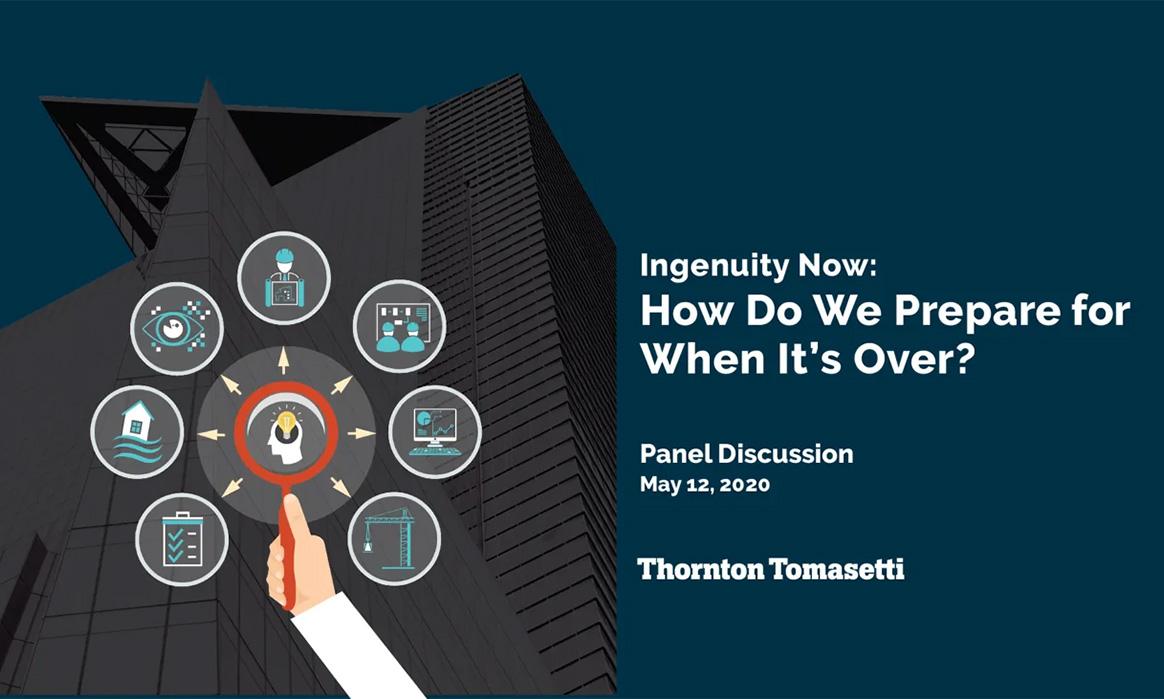 How Do We Prepare for When it's Over?
In May 2020, we convened a panel of specialists in the built environment to discuss how their organizations are preparing for a post-COVID-19 world, and what they see as the major challenges -- and potential pitfalls -- as we recover from the pandemic.