Recognizing diversity is not enough. At Thornton Tomasetti, we celebrate it.
Women@TT Overview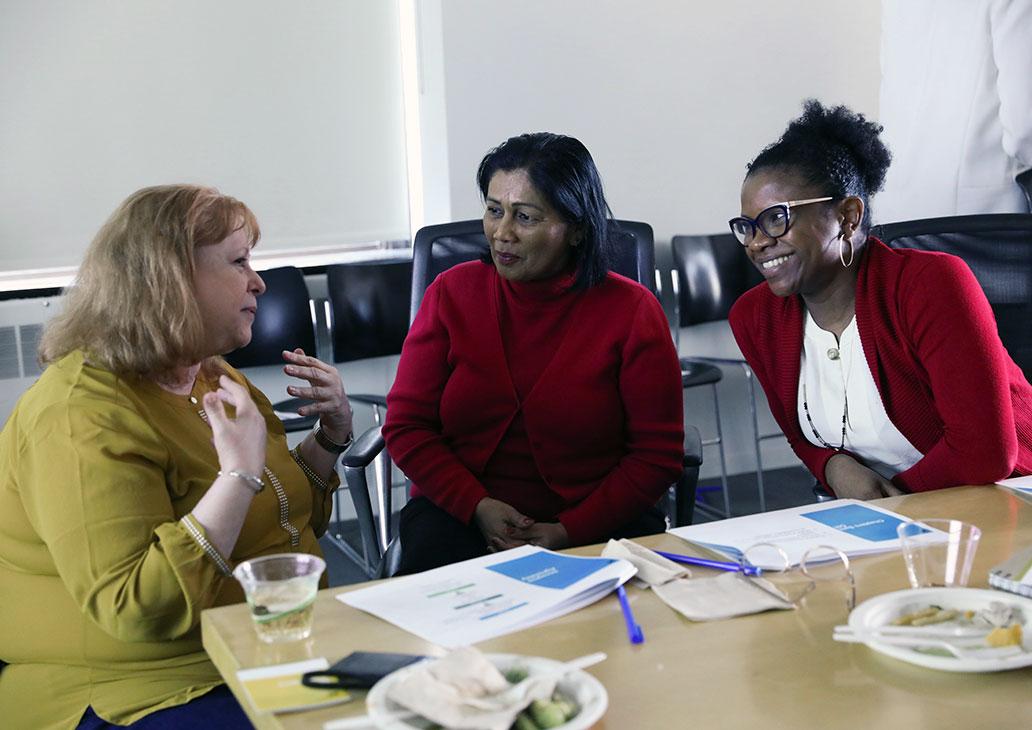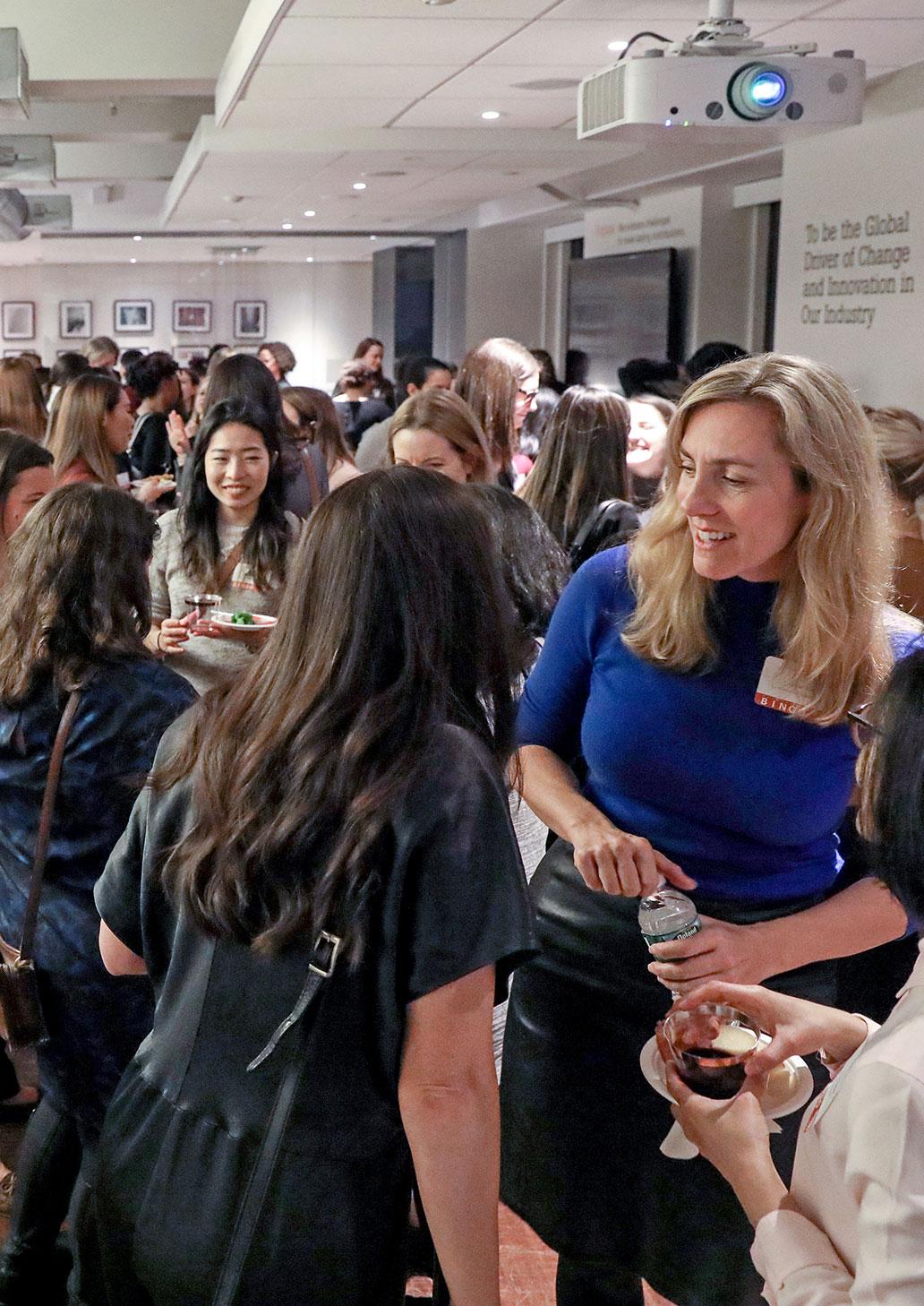 Offices with Local Chapters
30
2021 Women@TT Office Events
100+
Thornton Tomasetti aspires to be an industry leader in fostering the professional advancement, success and visibility of women, not just at all levels of our firm, but in the field as a whole.
We focus on retaining women by offering enhanced benefits like expanded parental leave and a global flexibility policy, and by providing mentoring and advancement programs to support gender equity.
Spearheading these initiatives is Women@TT, a professional alliance and employee network group that seeks to push the boundaries of both corporate culture and personal potential, expanding spheres of influence far past the conventional, and daring to dream big.
As engineers, however, we understand that while big dreams are wonderful, they require solid, nuts-and-bolts foundations and clearheaded planning to bring them into reality. Women@TT provides that direct support and inspiration in a number of ways.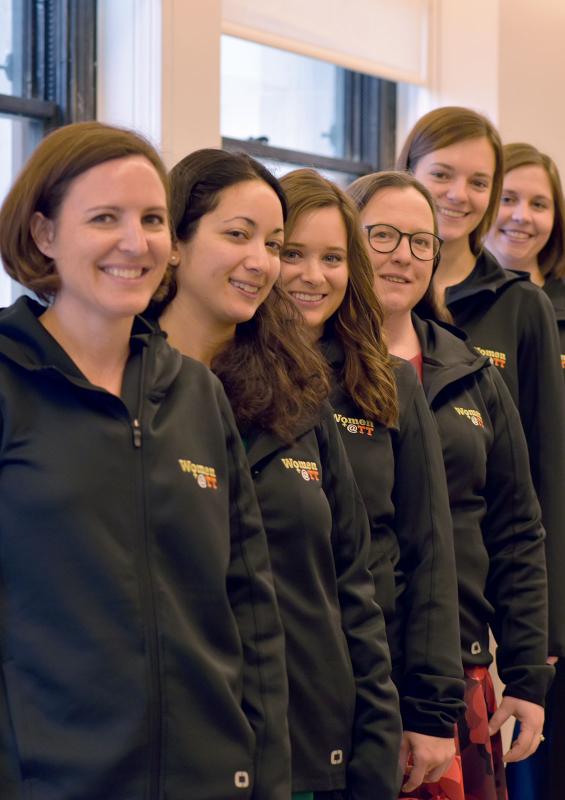 Core Value: Gender equity – ensuring that everyone has the opportunities and means to achieve and maintain professional success based on their respective needs.
Mission: To achieve gender equity at our firm by promoting awareness, providing support and driving culture.
Promote Awareness. Educate all employees on challenges faced by women, as an underrepresented gender in our industry, and create opportunities to improve our norm.
Provide Support. Foster a supportive community for women at our firm at all levels of their careers and professional development.
Drive Culture. Achieve a culture in which women are treated equitably and inclusively.
Women@TT Board
Women@TT board directors oversee local chapters in offices around the world, as well as global committees that focus on specific components of our mission, supporting women across all regions and experience levels, .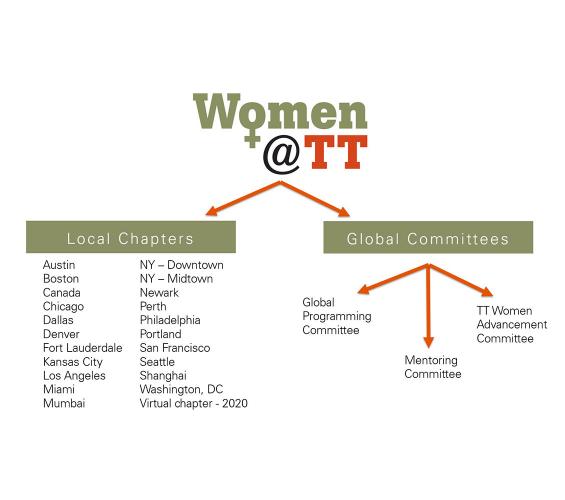 Women@TT is constantly growing, with new chapters forming in offices worldwide. These chapters are vanguards in fostering an everyday culture in which women are treated equitably, their contributions are celebrated, and their potential can be fully realized. Local chapters host a minimum of two business-development, two professional-development, and two community-building events per year. These events are tailored to the needs and desires of individual offices and include book clubs and discussion groups, team-building activities, and networking mixers.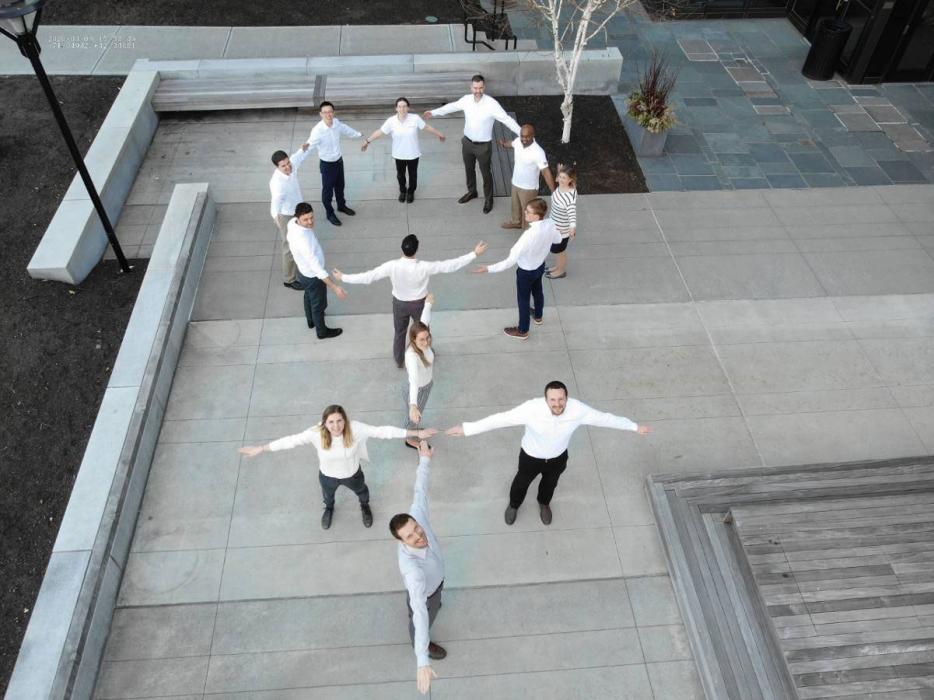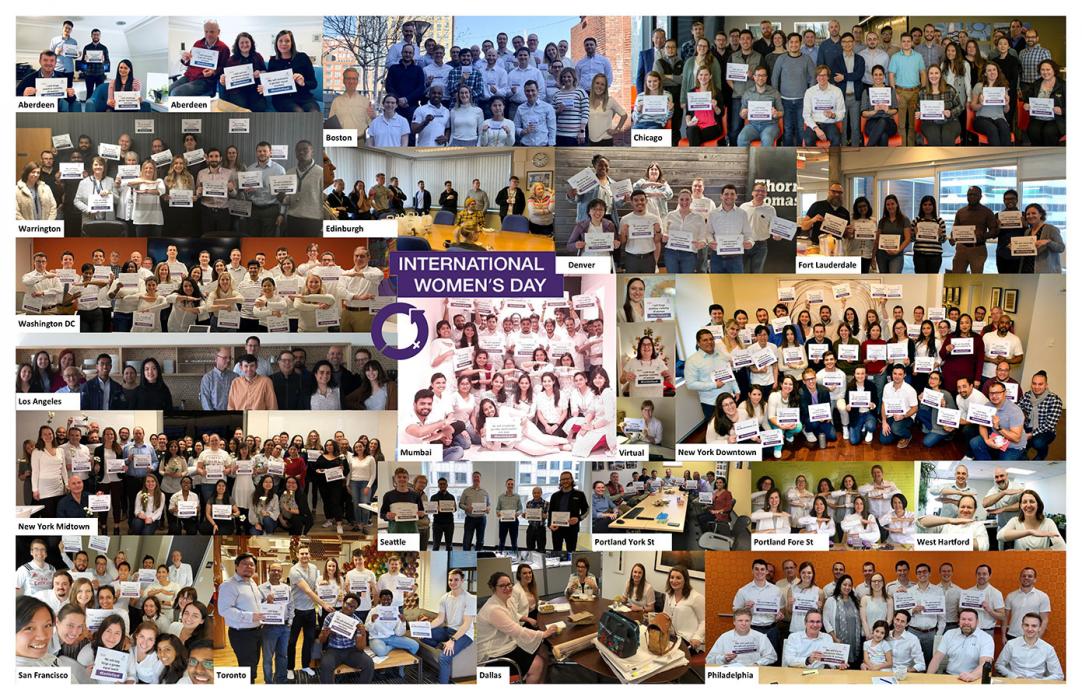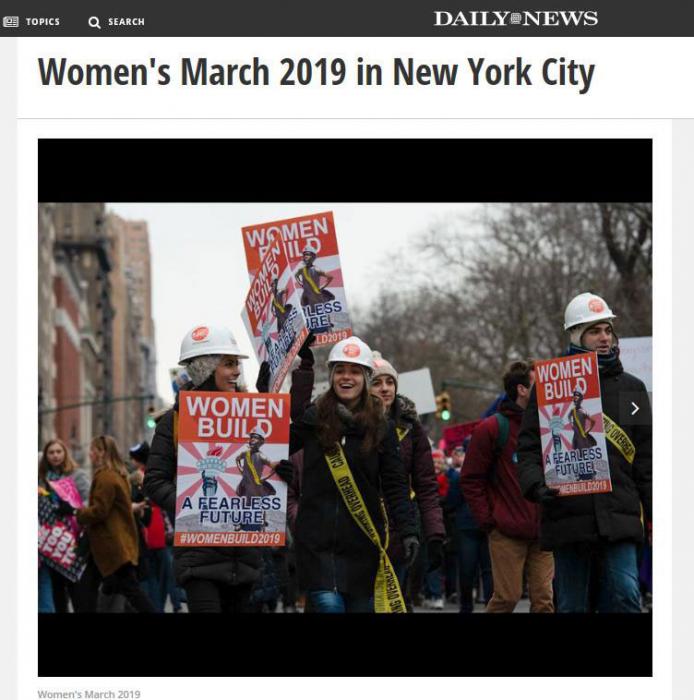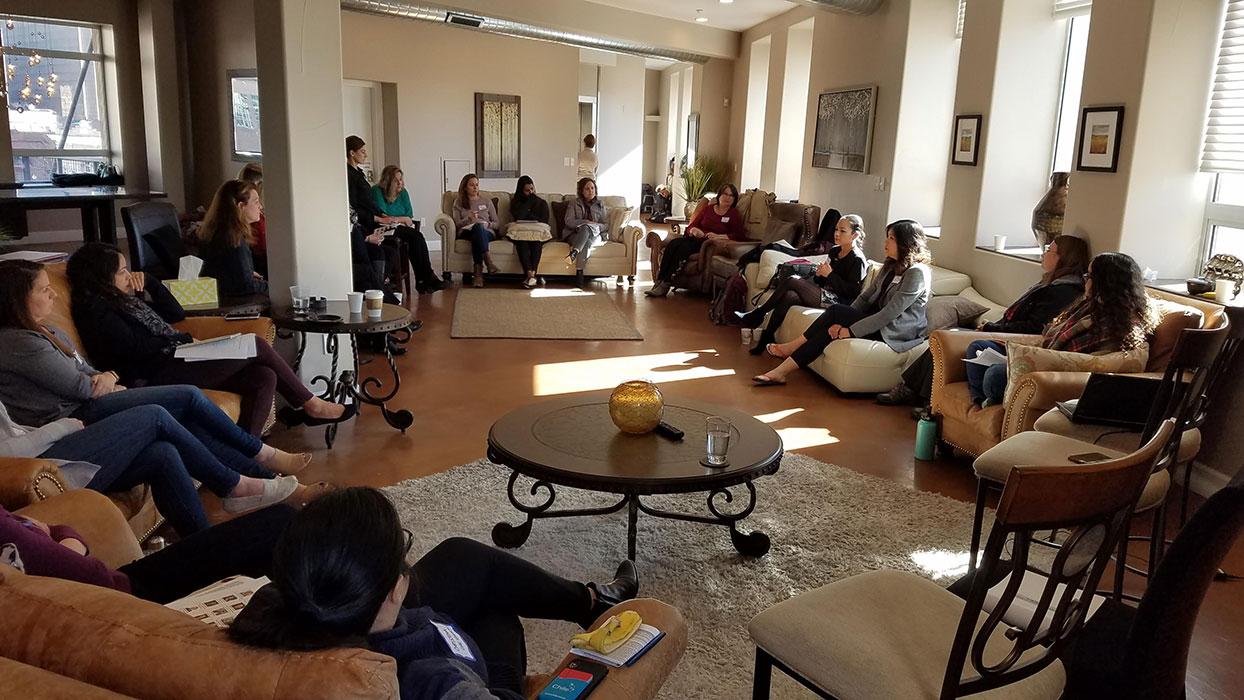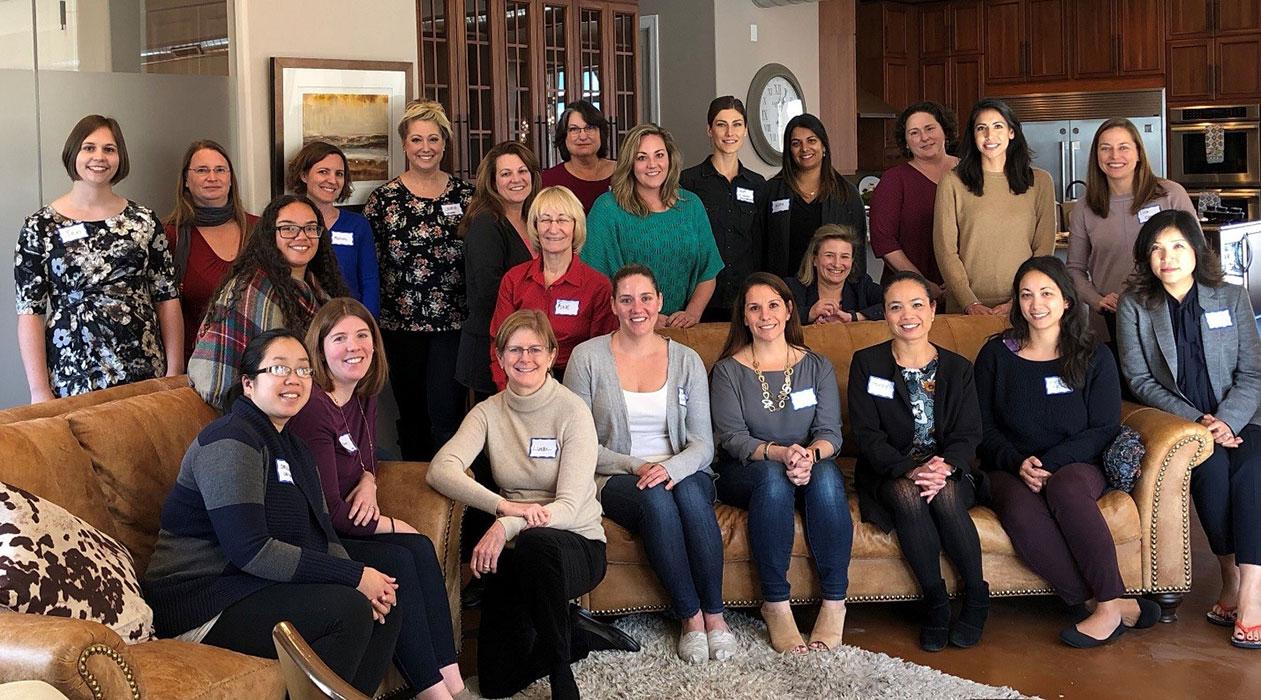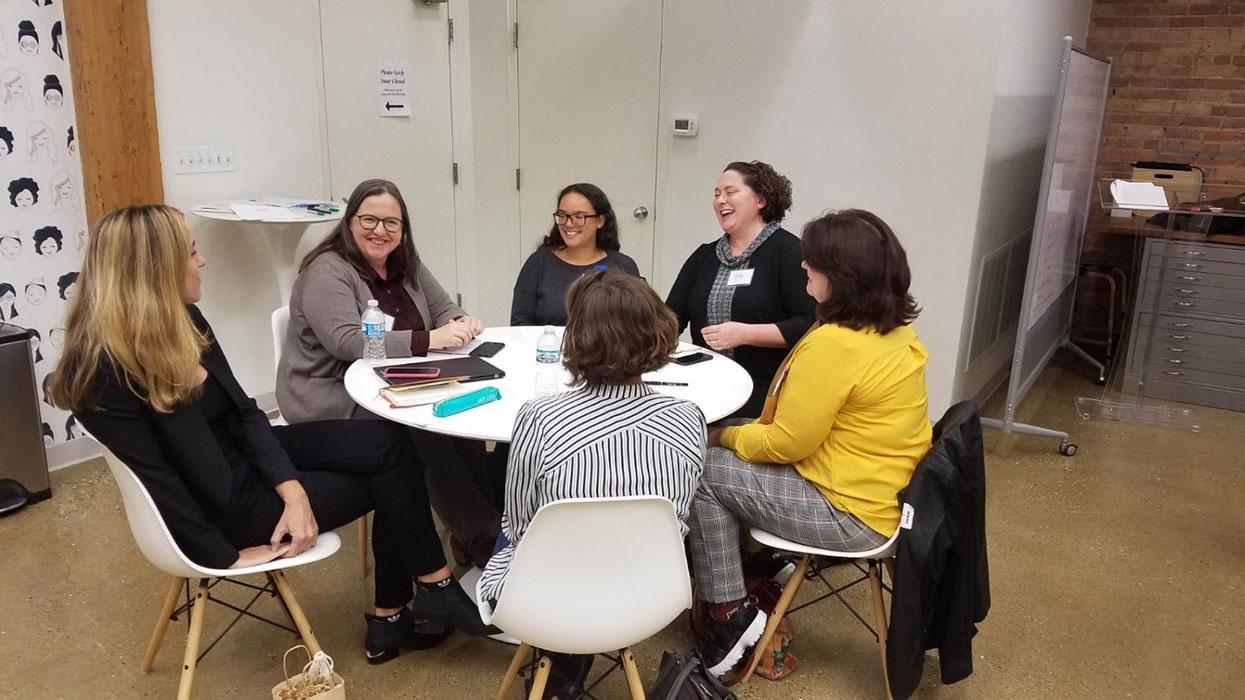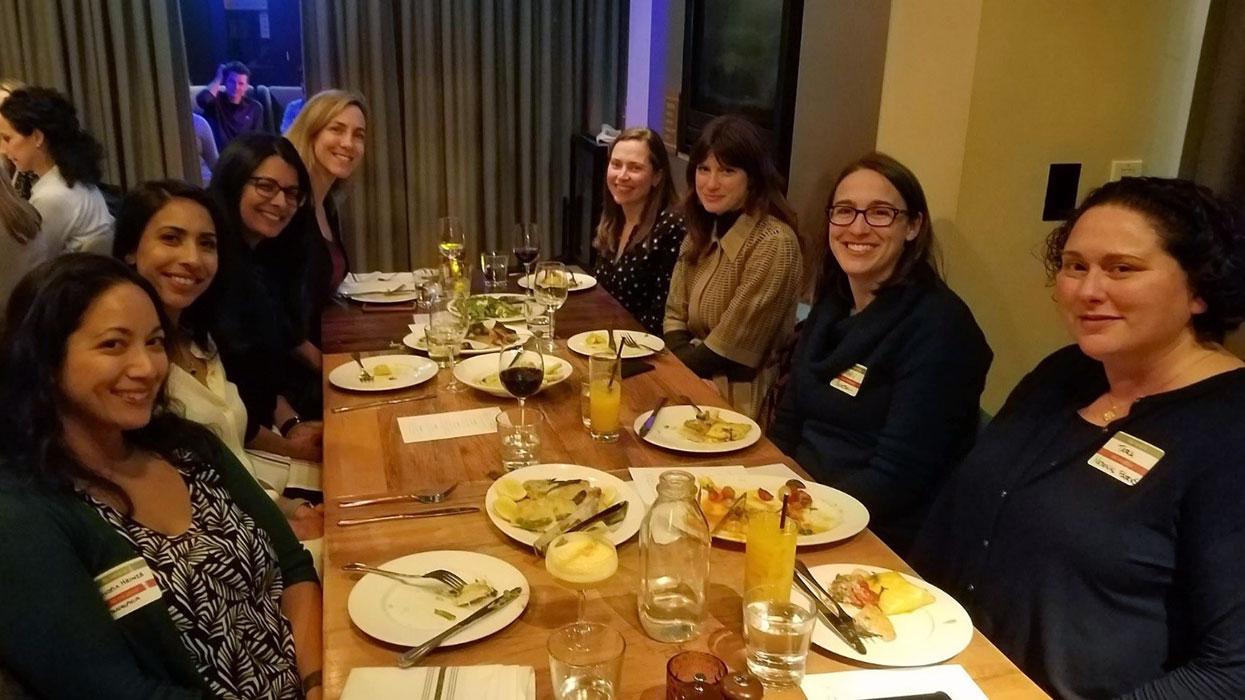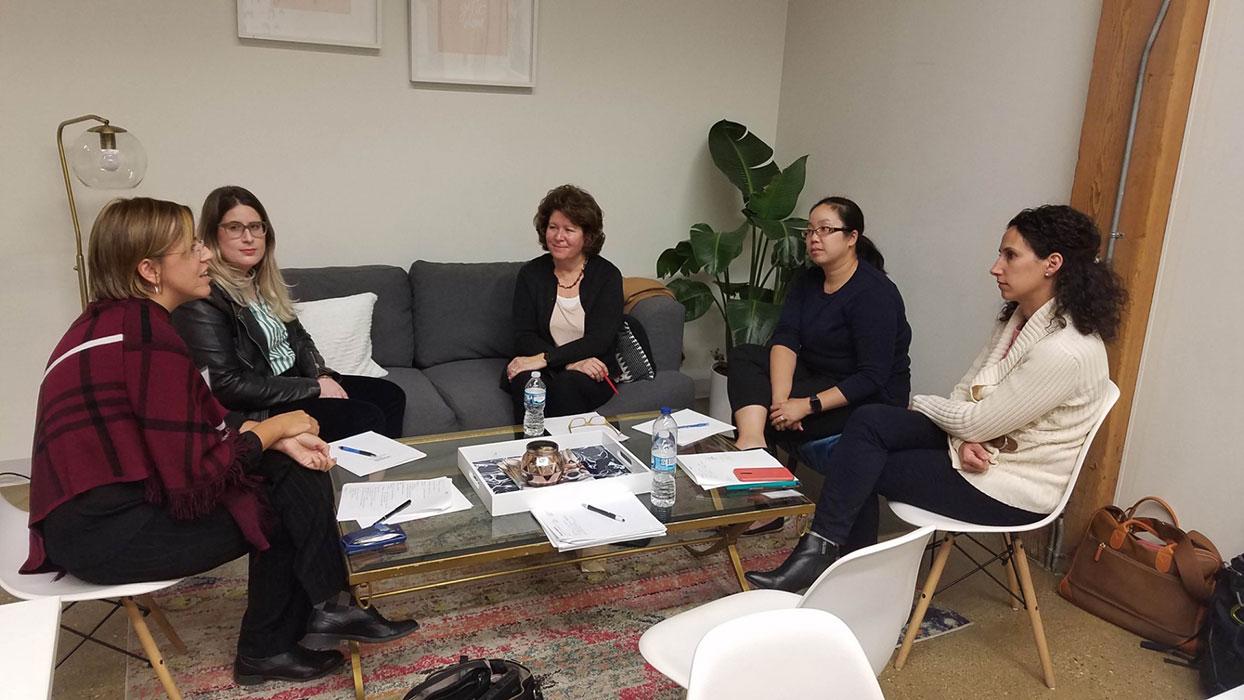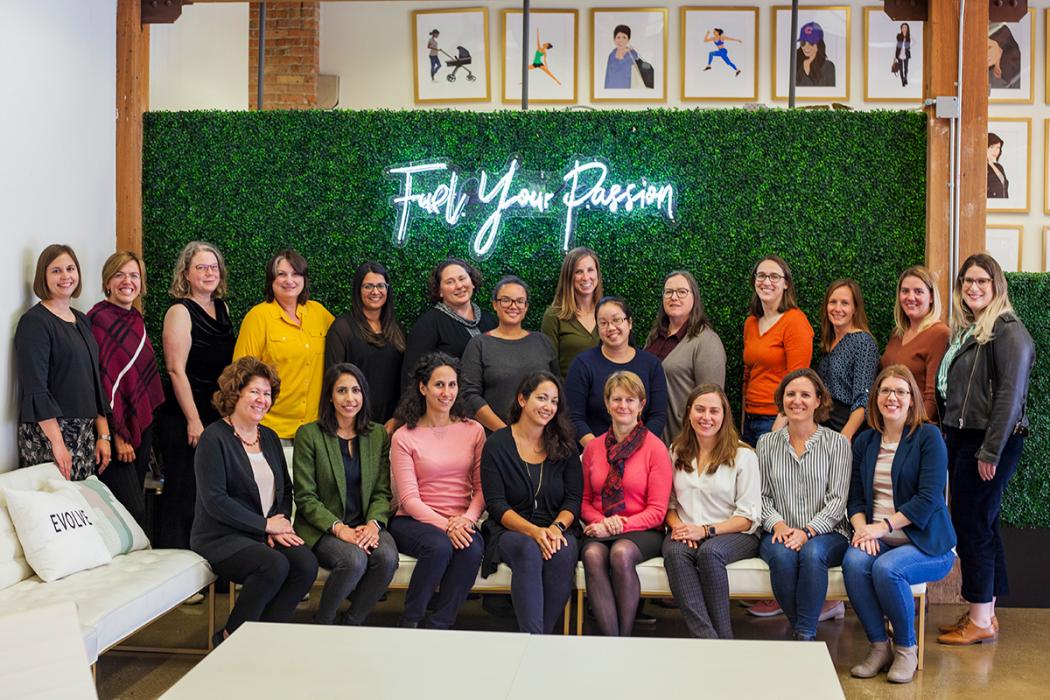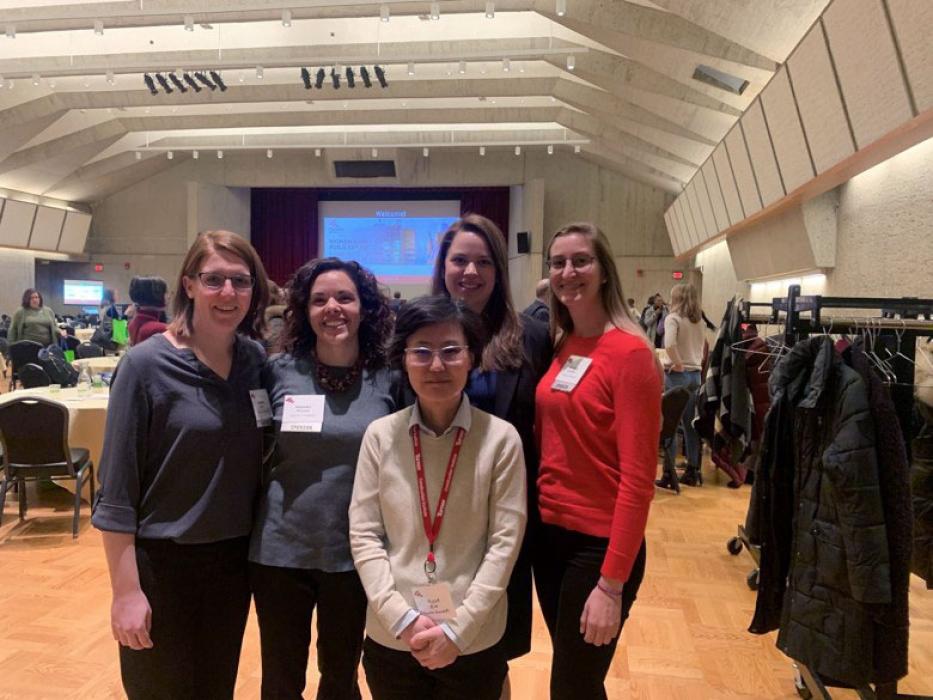 Global Initiatives
Programming
Women@TT presents regular seminars and discussions on a variety of topics, including business development and "Understanding and Mitigating Unconscious Bias" We host candid panel discussions with women in leadership roles in the firm and provide team-building and networking opportunities, like the W@TT trivia events. Our other activities include awareness-raising outreach campaigns like organizing office celebrations of International Women's Day, developing and maintaining the Women Shape the Coolest Projects blog series, and encouraging office discussions surrounding Women's Equality Day.
Mentoring
Women@TT transitioned their successful one-on-one long-term mentoring program to a firm wide initiative that now benefits all TT employees. The program pairs up participants throughout the company for a 6-month mentor relationship. Women@TT's POD (Promoting Open Discussion) program is in it's fourth year. The POD program assembles groups of five to seven individuals across the firm to exchange ideas, over four sessions, concerning topics of their own choosing. The topics in 2022 include career and professional development, men as allies, challenges for women at TT, and management of home-life and mental health.
Advancement
Women@TT hosts events like our annual women's Mastermind retreat started in 2018, which offers women at the associate level opportunities to explore avenues of growth, with the goal of supporting and retaining talented women at a pivotal stage in their careers. Our recently launched year-round Mastermind program includes a personality test paired with a career-vision plan, as well as peer-to-peer classes on such topics as delegation.
Women@TT launched a second advancement program in 2021 called PEer ConnecTT, which targets women at the Project Engineer / Director level to provide focused career development support. With a similar goal to the Mastermind program, PEer ConnecTT aims to expand the internal network of women at this stage in their career.
Leadership
Thornton Tomasetti's new Senior Women's Leadership Development program helps prepare women at the senior-associate level and above for leadership responsibilities and provides a forum for upper management to act as mentors for emerging female leaders. This initiative is based on a three-pronged approach to career development: (1) mentoring, (2) assessment of leadership capabilities and (3) exposure to key focus areas. Participants will learn about Thornton Tomasetti's brand, become familiar with expectations for our future leaders, and create a personal-development plan.
Grants
Women@TT awards several grants every year to internal applicants to help cover expenses for career-development opportunities, pay for attendance at professional conferences, and underwrite new firm-wide projects to help foster the advancement and elevation of women at Thornton Tomasetti and in STEM disciplines. The grants program has cosponsored networking events for women in the AEC industry at our New York, Boston, Los Angeles and Portland offices.