Safer, more cost-effective and more environmentally acceptable than conventional explosive methods, our innovative airgun technology has set the standard for naval shock testing.
Lead Contacts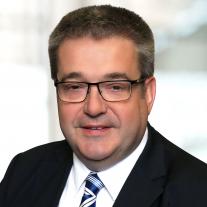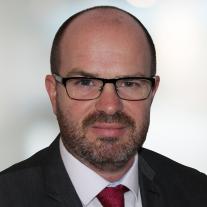 Explosives testing is widely used to determine the robustness of a ship, submarine or other seagoing vessel against underwater explosions, torpedo attacks and mine detonations. Thornton Tomasetti has developed and patented an effective alternative testing method that eliminates the use of live explosives – and many of their inherent risks.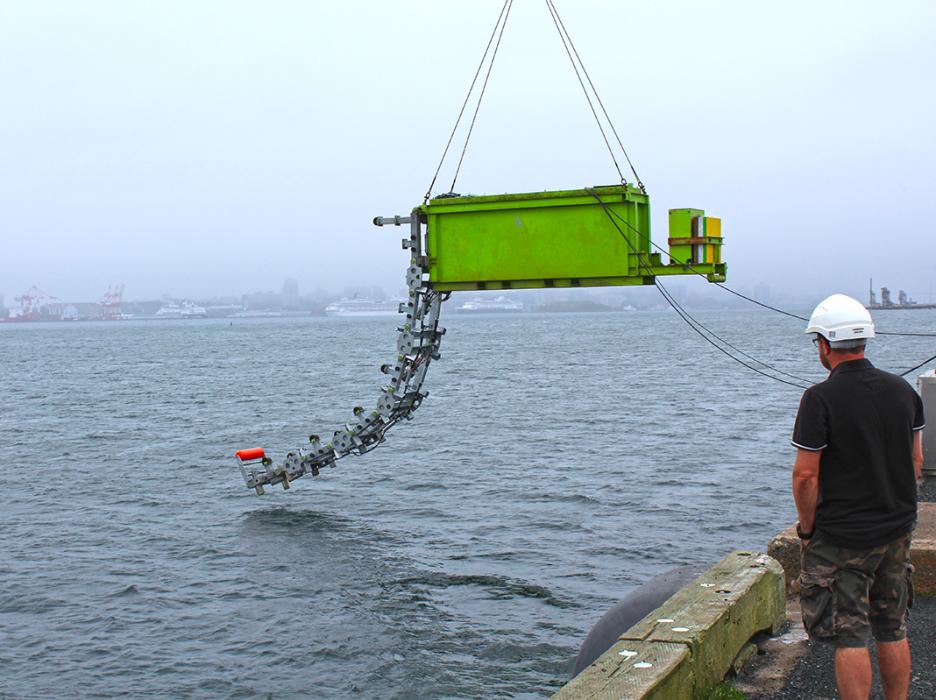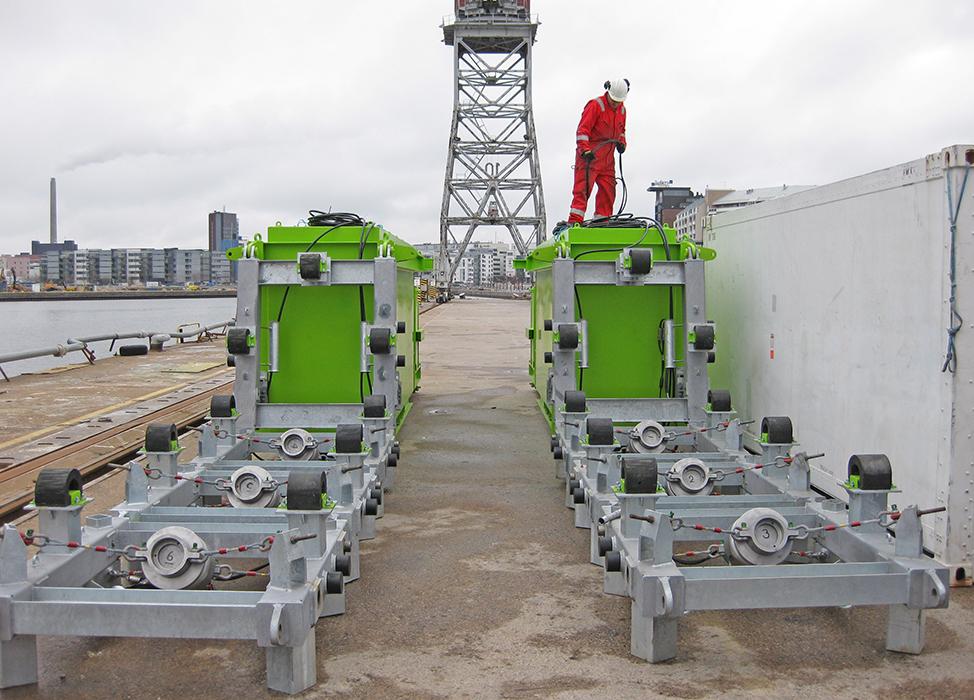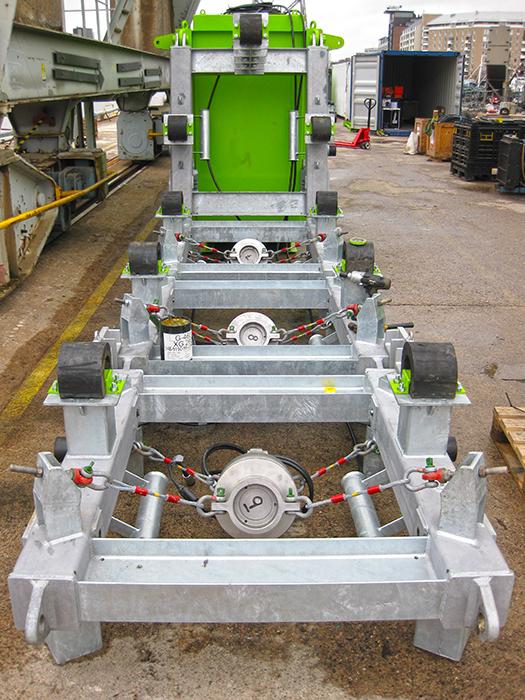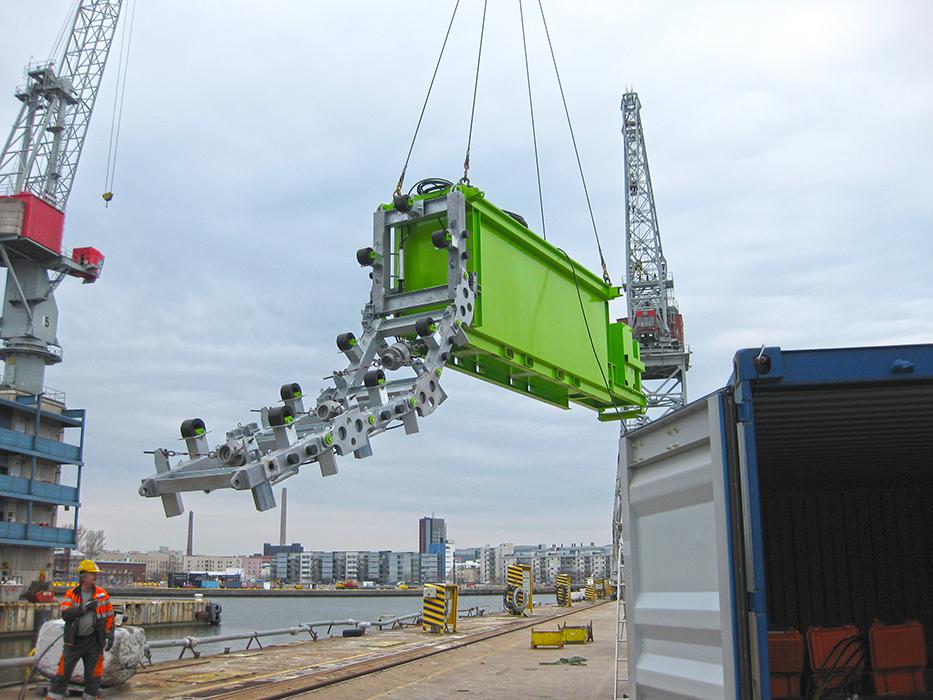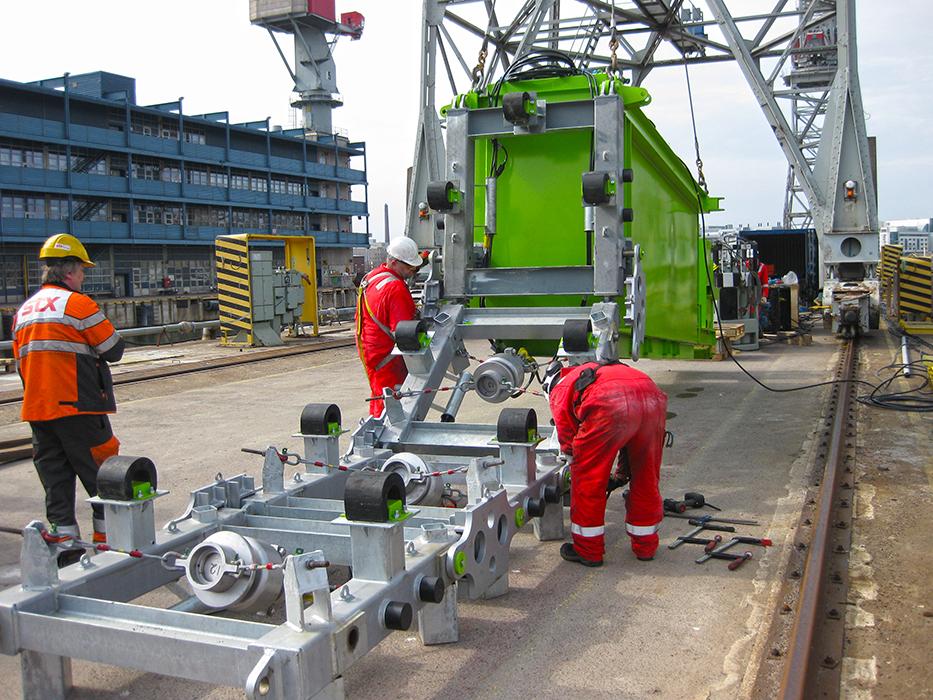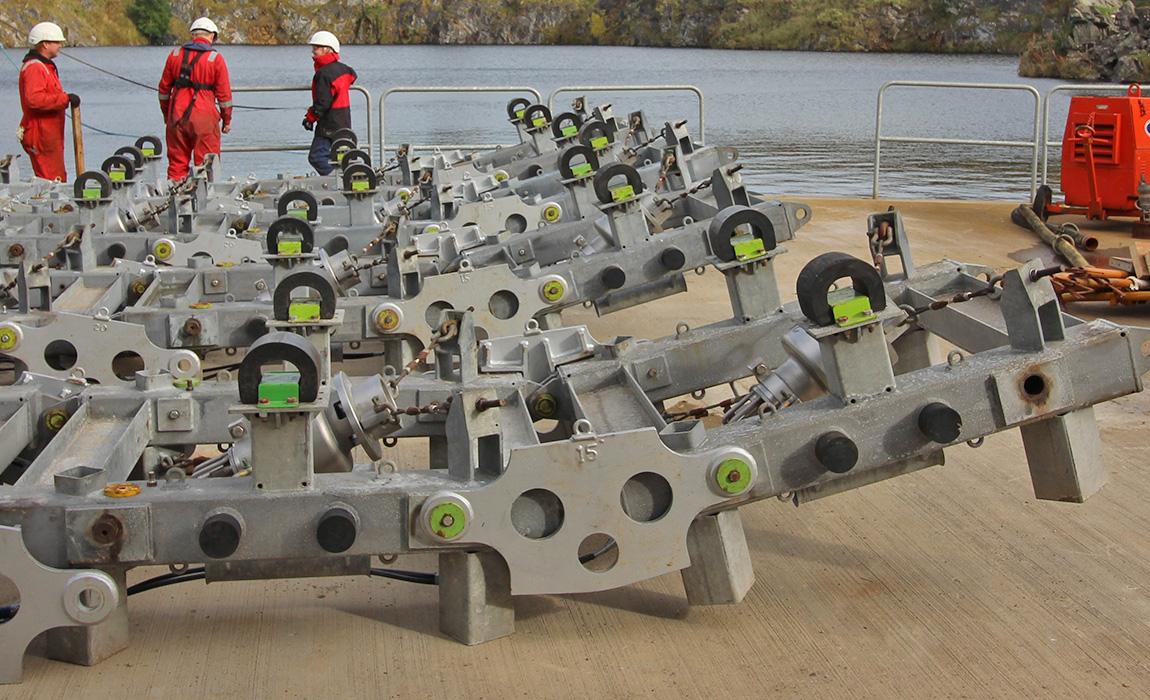 In the United States
In response to rapidly rising costs – and concern about the effects of testing on the environment – the U.S. Navy has sought to replace traditional full-ship shock tests with a greener, more economical approach. Our patented airgun technology is an ideal alternative to conventional explosive shock testing: airguns rapidly release highly pressurized air very close to the vessel, mimicking the structural response from the detonation of an underwater explosive.
Because the source is less severe and the energy goes directly into the ship's structure, the pulses pose little risk to personnel, property, sea life or the ocean environment. This novel technology, combined with our expertise in modelling and simulation, enables us to plan and execute dockside full-ship tests with very low risk of fish kill or injury to sea mammals. And the cost of airguns is as little as one-fifth that of conventional tests using live explosives.
In 2012, the U.S. Navy concluded that airguns should be used as the energy source for the testing element of the full-ship shock trial alternative initiative.
In the United Kingdom
Our U.K. subsidiary, Thornton Tomasetti Defence Ltd, operates a reduced-environmental-impact testing program for full-scale operational or decommissioned ships and submarines on behalf of the United Kingdom Ministry of Defence (UK MOD). The U.K. system employs the same airgun technology used in the U.S.: dynamic loads delivered into the vessel by an array of seismic airguns. The large number of compatible airguns in the U.K. shock-testing community allows systems to be combined, creating expanded arrays that can be deployed against larger vessels.
Our system is:


 
Accurate. It precisely simulates both shock and whipping loads.
Productive. Multiple tests can be performed in a single day, expediting data collection.
Accessible. Tests can be conducted in port, providing easy access for measurement and observation, rather than at sea with all the inherent costs and complications. 
Convenient. Our portable system can be transported to the ship's location, rather than vice versa.
Instructive. Full-ship shock trials can be more readily conducted with airguns, allowing ship staff to experience realistic shock levels similar to those of NATO first-of-class shock trials.
We offer a variety of optional instrumentation and test capabilities, including:


 
Accelerometers and velocity meters

Laser and linear variable differential transformer (LVDT) displacement gauges
Strain gauges, fitted and monitored
In-fluid pressure measurement
Onboard high-speed video
Laser scanning of post-shock damage
In-fluid dynamic pressure measurements
The UK MOD and the Canadian Department of National Defence have both adopted airgun technology for the dynamic loading of ships and submarines, and NATO is currently incorporating it into Standardization Agreements (STANAGs) for its member countries.
In Australia
Thornton Tomasetti is bringing our expertise to Australia to help the shipbuilding industry develop a national sovereign capability in shock testing and qualification for the Royal Australian Navy (RAN).
We helped the U.K. achieve a Tier 3 shock-testing capability level, in which testing and qualification, modelling and simulation, and shock-standards assessment are integral to proving a naval platform's survivability. We're now ready to help Australia develop its shock capability to the same level as in the U.K. Doing so will maximise the shock survivability of assets manufactured by the Australian shipbuilding industry while meeting cost and capability criteria. It will also augment the industry's understanding of shock survivability, its importance and how best to achieve it. And this knowledge can be fed back into the Maritime Doctrine, where it can contribute to the development of ever-better platform designs. 
For more in-depth coverage of our Australian National Shock-Testing & Qualification Capabilities, read our online brochure or contact Associate Director Warren Reid at the email address provided below.