Indianapolis Int'l Airport, Col. H. Weir Cook Terminal
This spacious and airy passenger terminal is the first airport campus in the U.S. to receive LEED certification.
Lead Contact
Project Details
Owner
Indianapolis Airport Authority
Location
Indianapolis, Indiana
Sustainability
LEED Certification
Project Awards
Midwest Construction Magazine, Outstanding Engineering Function and Aesthetic Award, 2009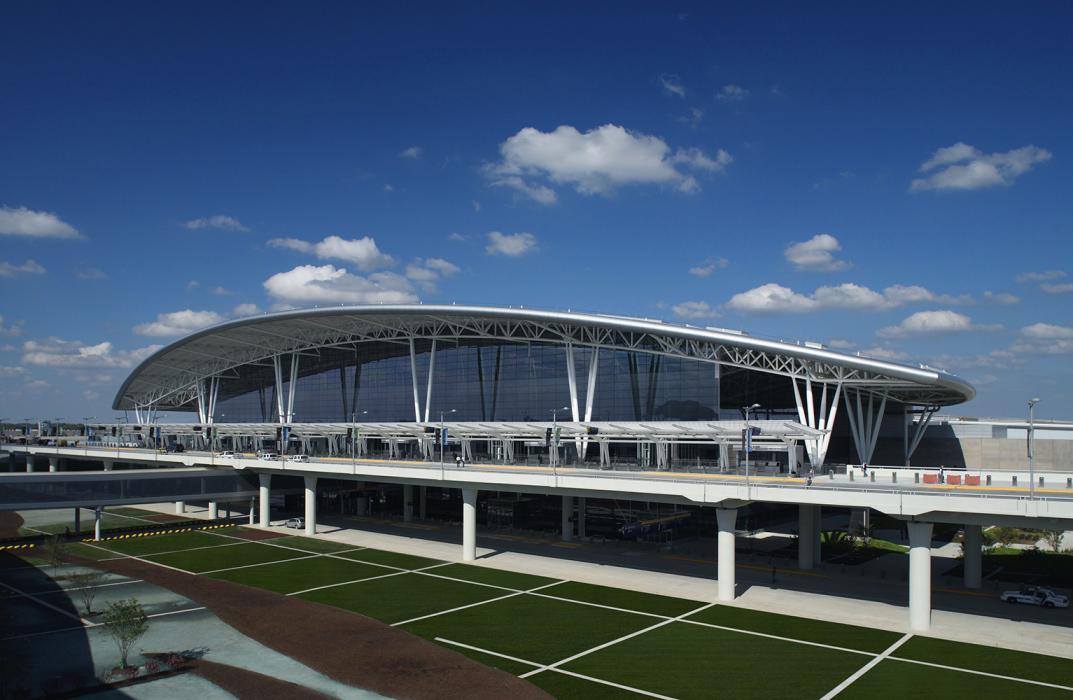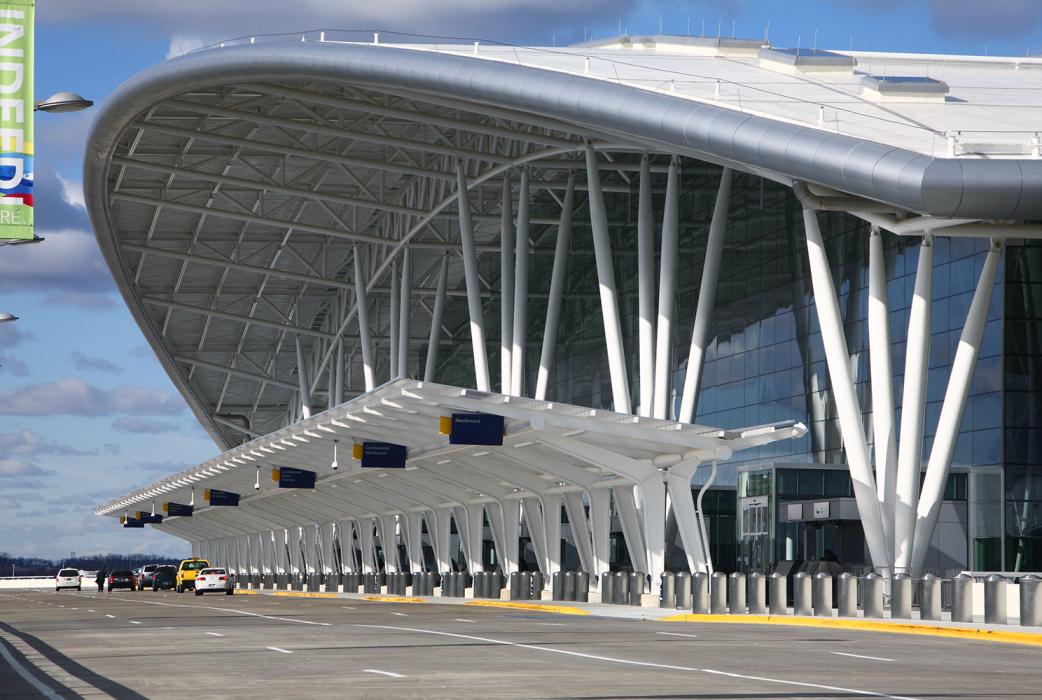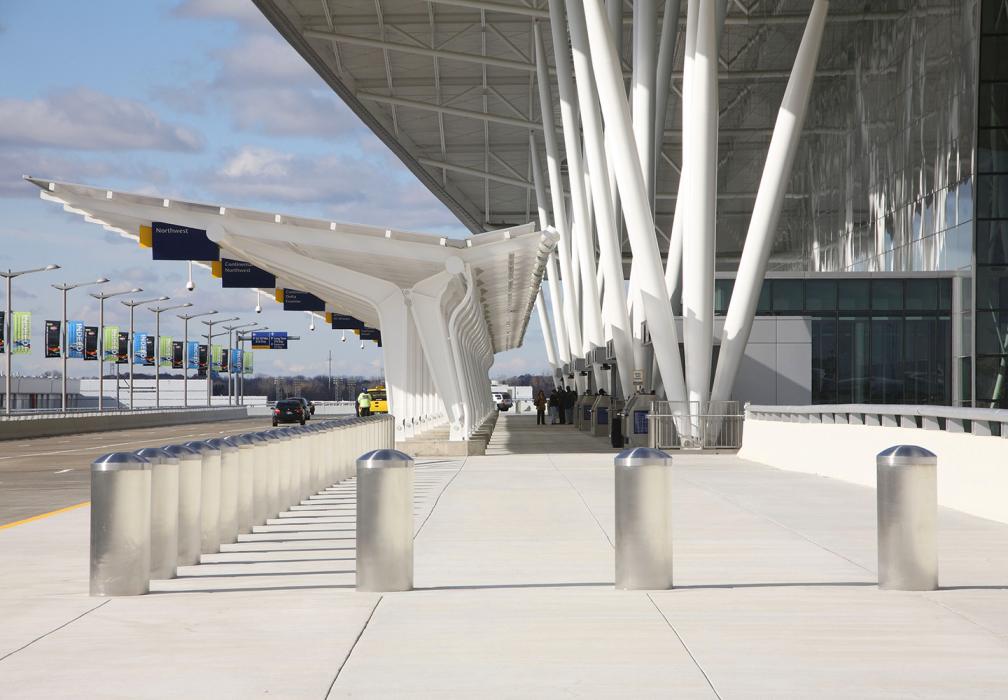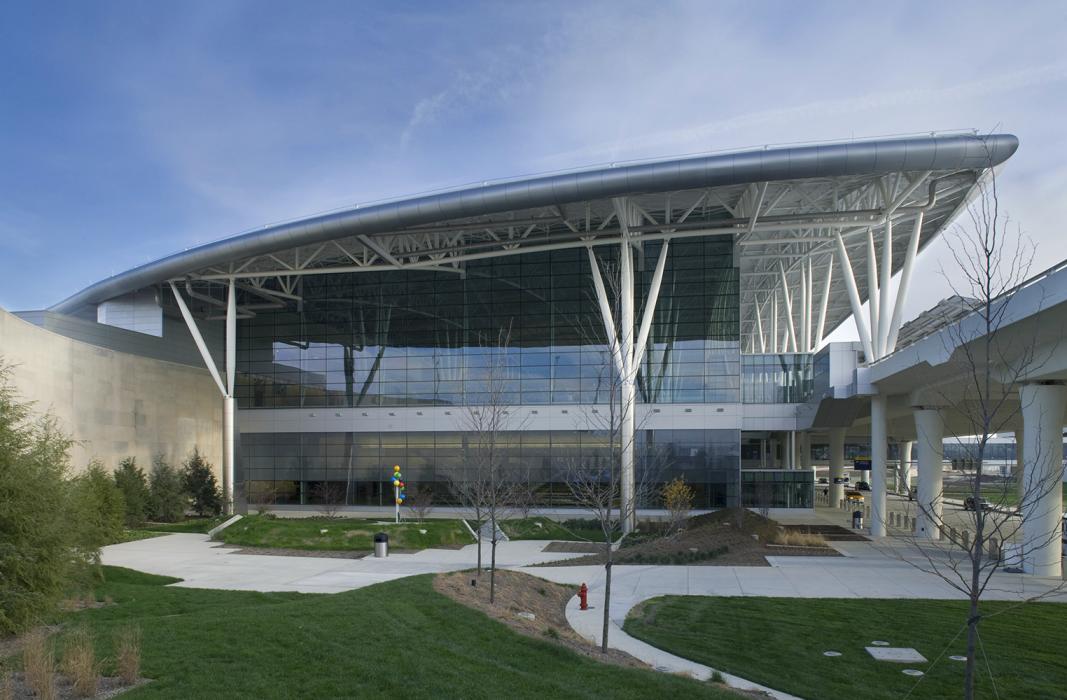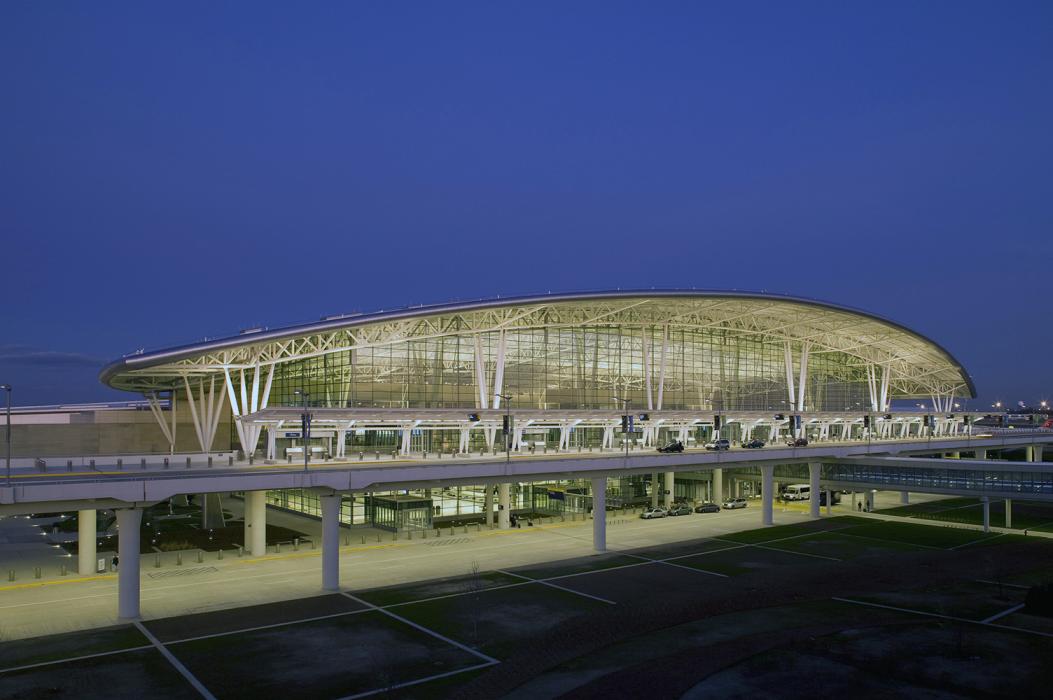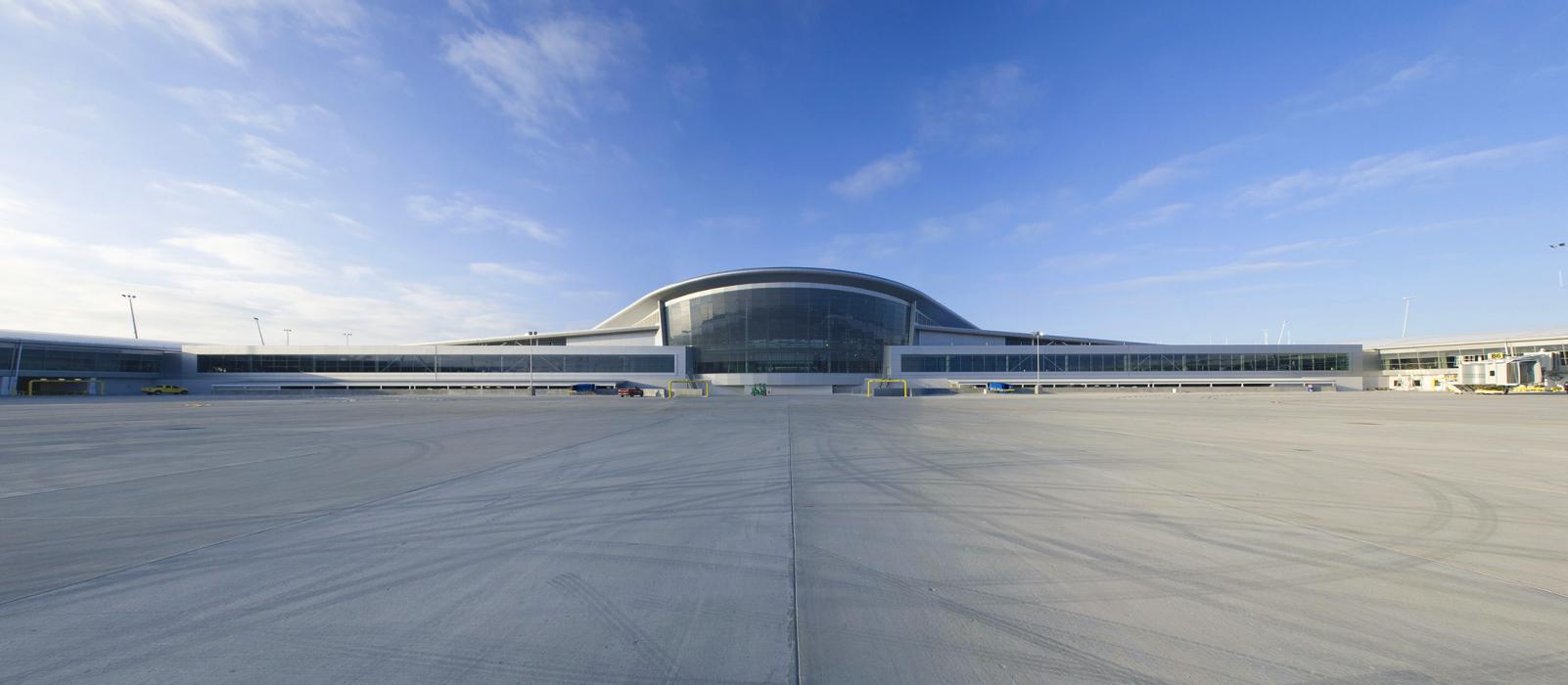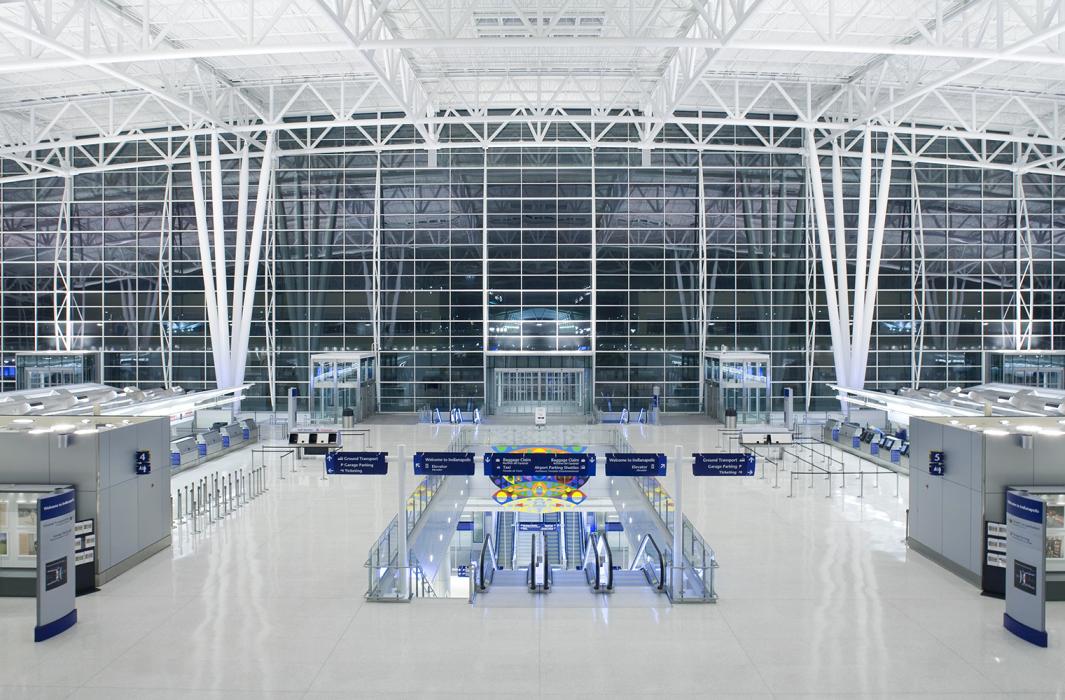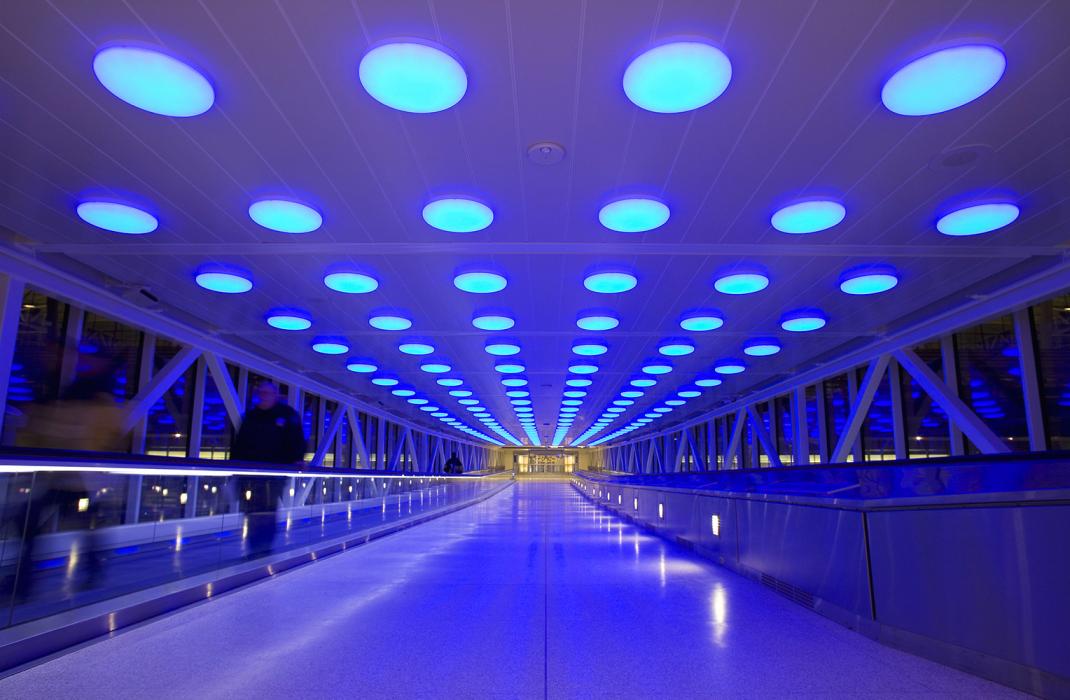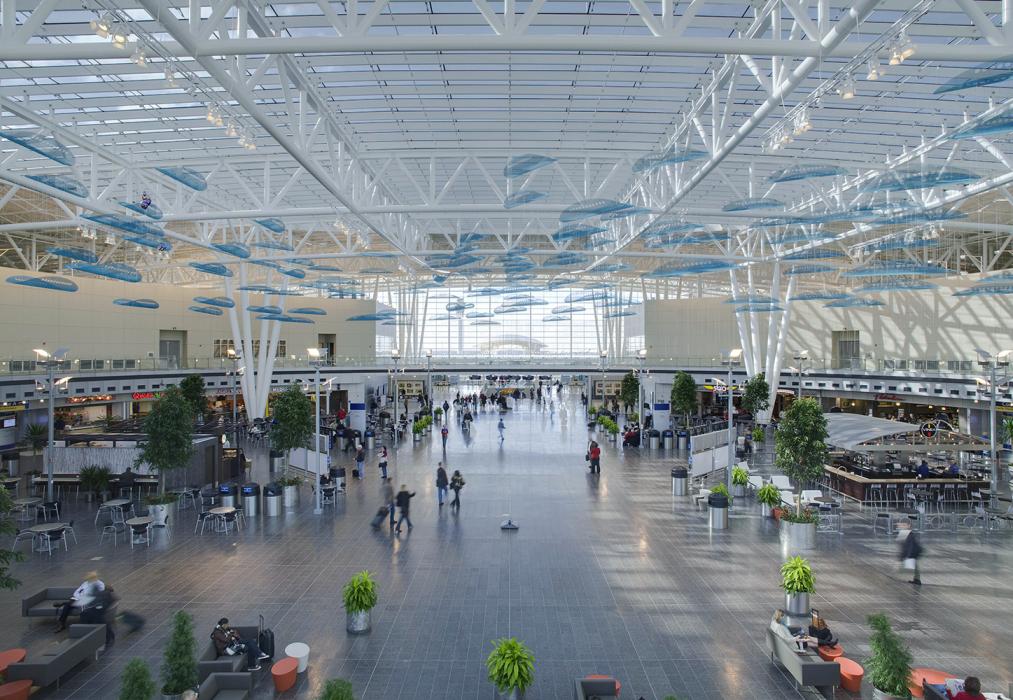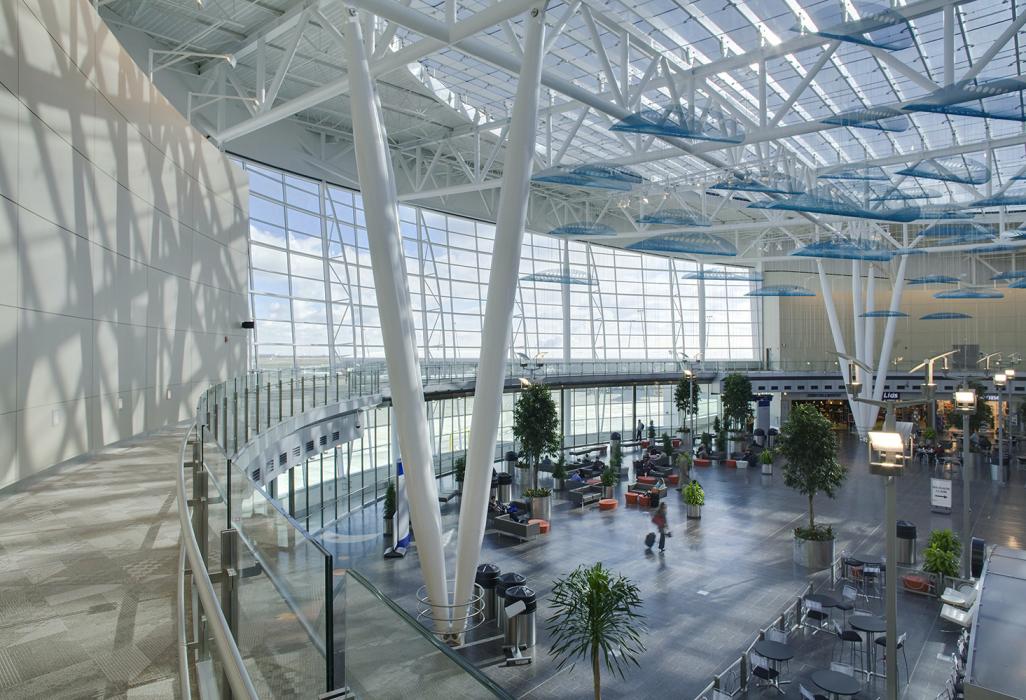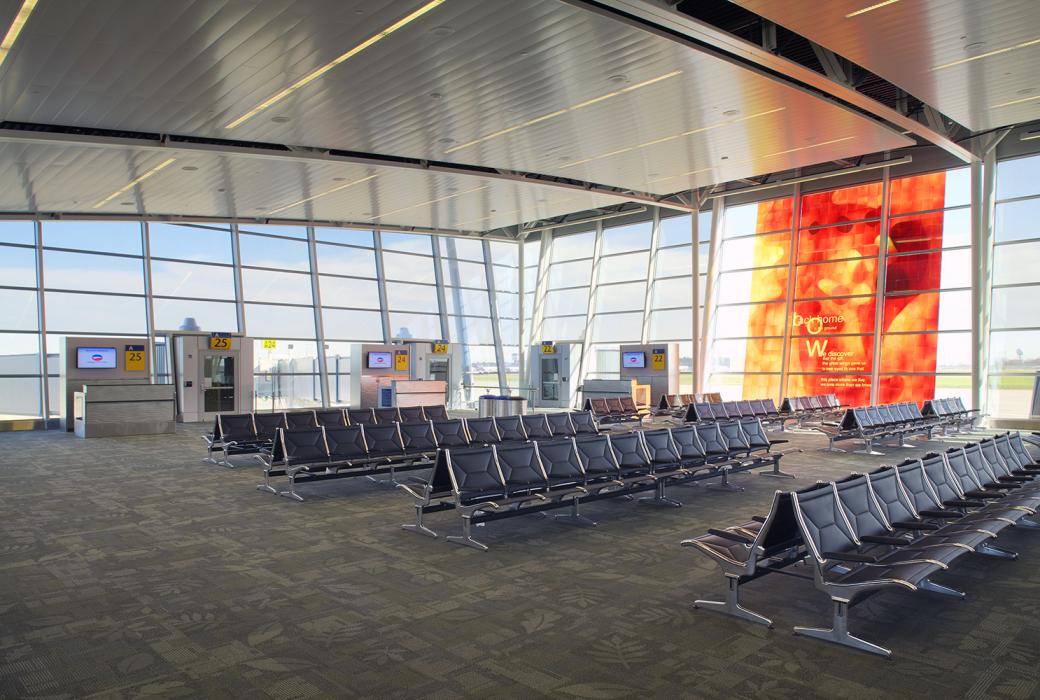 Indianapolis' Modernized Terminal
A spacious and airy passenger terminal marked a significant modernization for an airport built in the 1970s.
We provided structural design services to HOK for the 40-gate, 1.2 million-square-foot airport terminal, which opened in 2008.
Highlights
The main terminal roof is supported on column "trees" constructed from four pipe column sections that splay in four directions as they stretch to the roof trusses. The trees allow for vast open space to accommodate the ticketing area.
A circular, glass skylight covers the spacious Civic Plaza on the ticketing level.
Top and bottom chords of the roof trusses are segmented to match the surface of the roof, which curves gracefully in two directions. Two concourse arms extend from the terminal and lead to the departure gates.
Offices and mechanical levels are located above the departure level.