O'Hare Int'l Airport, L Concourse Stinger
Integrated structural and construction engineering helped carefully thread a new five-gate hub for regional jets into the fabric of a busy airport.
Lead Contact
Project Details
Project Partners
Corgan & LeJeune
Location
Chicago, Illinois
Project Awards
ENR, Airport/Transit Award of Merit, 2018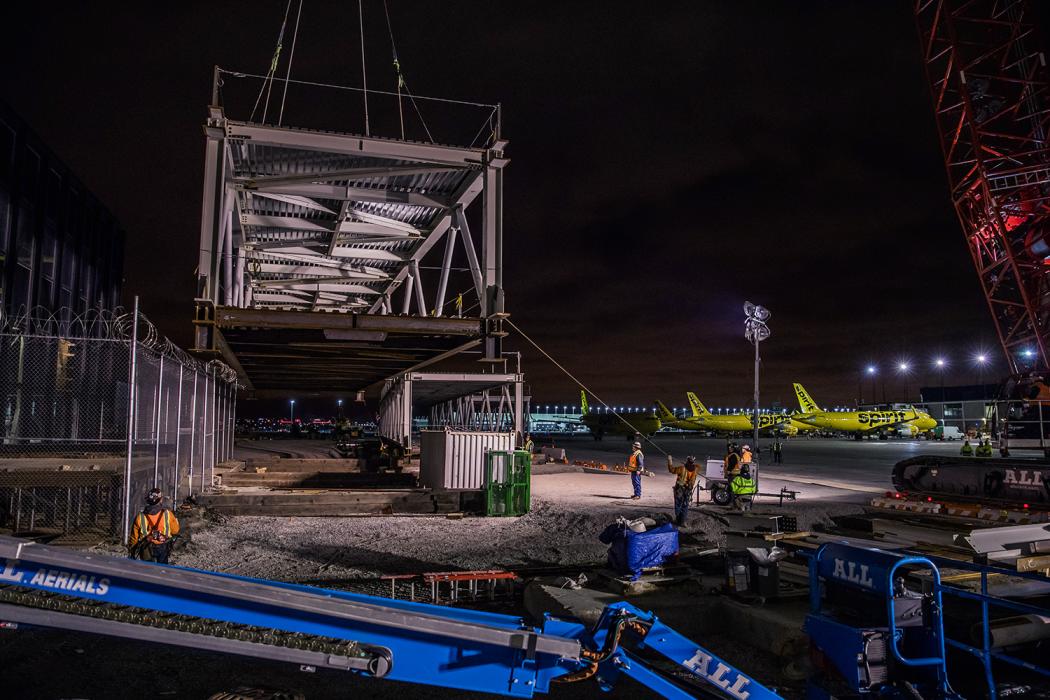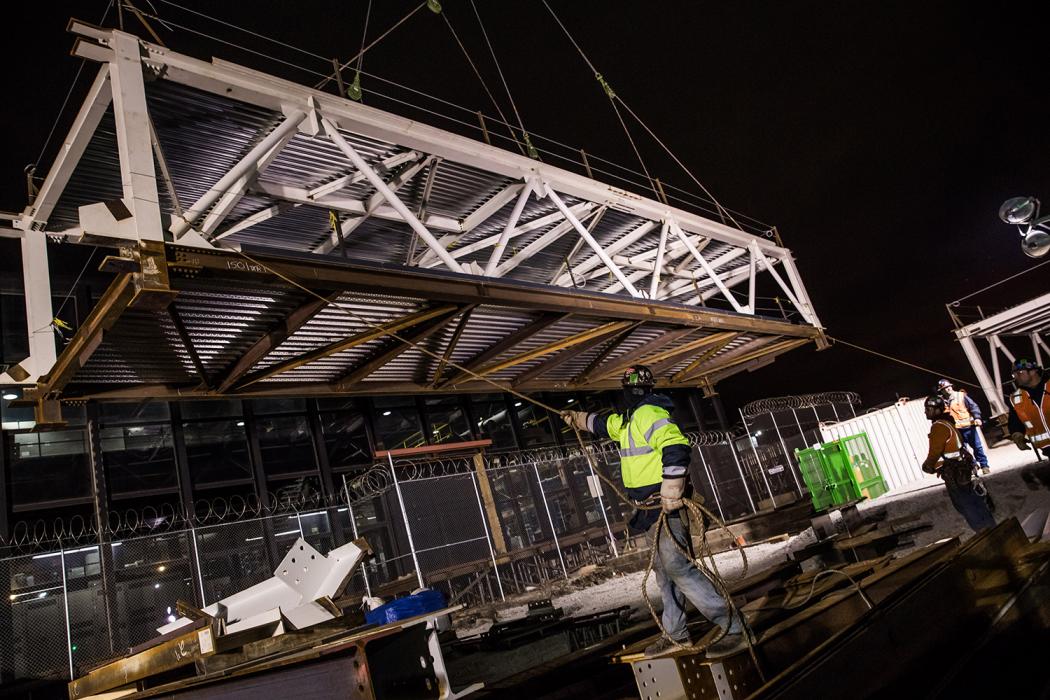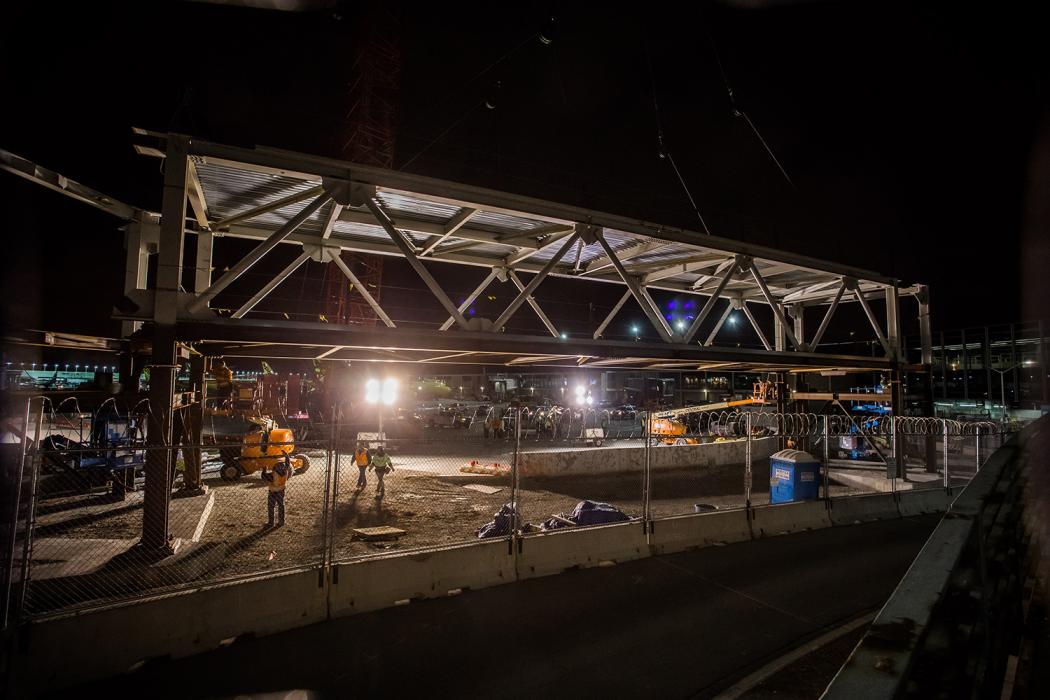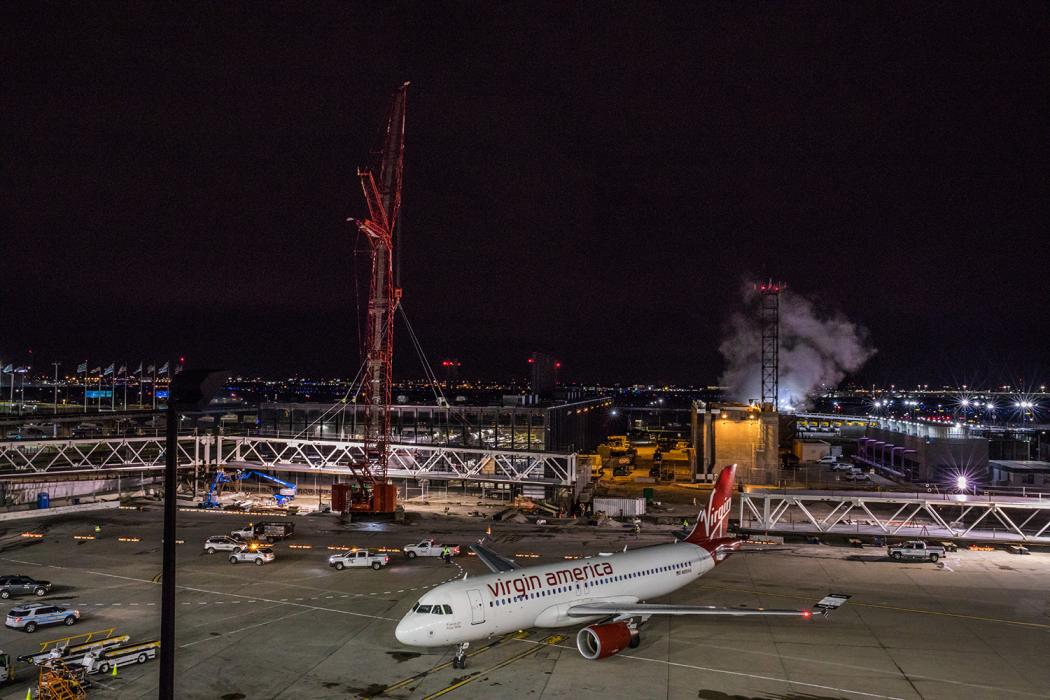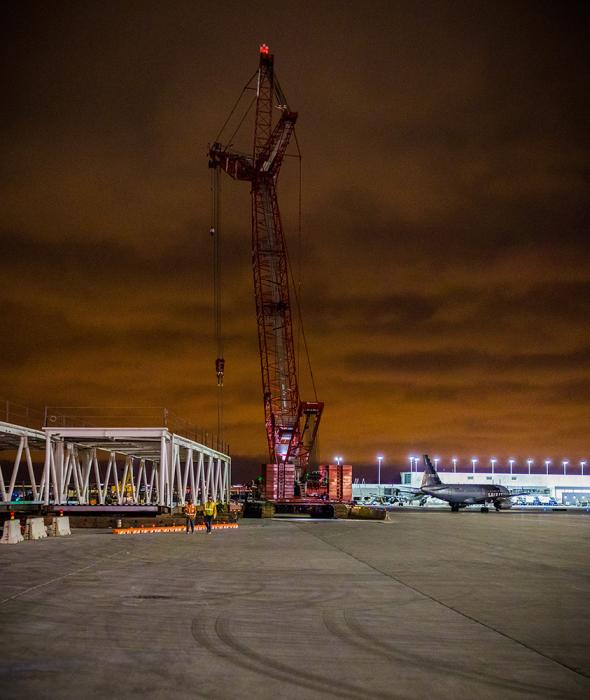 The Challenge
Surrounded by taxiways, above- and below-ground utilities (including a huge underground water cistern), support facilities and an active guard post, the Concourse Stinger and access bridge at O'Hare International Airport needed a design that wouldn't impede or interrupt these critical operations during construction. Not a simple ask.
Here's How
Our structural and construction engineering teams worked closely with the architect, contractor and civil engineer to develop a design that minimized the total number of foundation penetrations to avoid disrupting operations and conflicting with complex existing utilities. The solution? A major portion of the building is suspended from a pair of story-deep long-span trusses. And the 600-foot access walkway is built with just three spans that link to form a continuous box truss. Each of the three modules was constructed off-site then lifted into place. This method – with crane pick evaluations and erection procedures provided by our construction engineers – also cut down the construction activity on the crowded site.
Construction was further simplified by integrating our Advanced Project Delivery™ (APD) service into the structural design. Our construction engineering team collaborated with the contractor, steel fabricator and erection engineer to design, detail and deliver a fully detailed TEKLA model. The model, which built in preferences from the construction team to facilitate fabrication, shipping and erection of the steel structure, was hosted in the cloud so sections could be turned over to LeJeune as soon as they were ready. The result? An overall construction-schedule reduction of five months – while almost eliminating structural steel RFIs.
Our sustainability and façade engineering specialists also performed energy modeling to evaluate solar effects on the project's glazing and addressed conflicts where the new pedestrian bridge connected with the existing concourse.