LaGuardia Airport, Terminal B
We are part of a large public private partnership to help modernize one of the largest aviation links for the Tri-State area.
Lead Contact
Project Details
Project Partners
LaGuardia Gateway Partners, HOK / Parsons Brinckerhoff Joint Venture & Skanska / Walsh Construction Joint Venture
Location
New York, New York
Sustainability
Targeting LEED Silver Certification
Number of Estimated Passengers/Year
15 million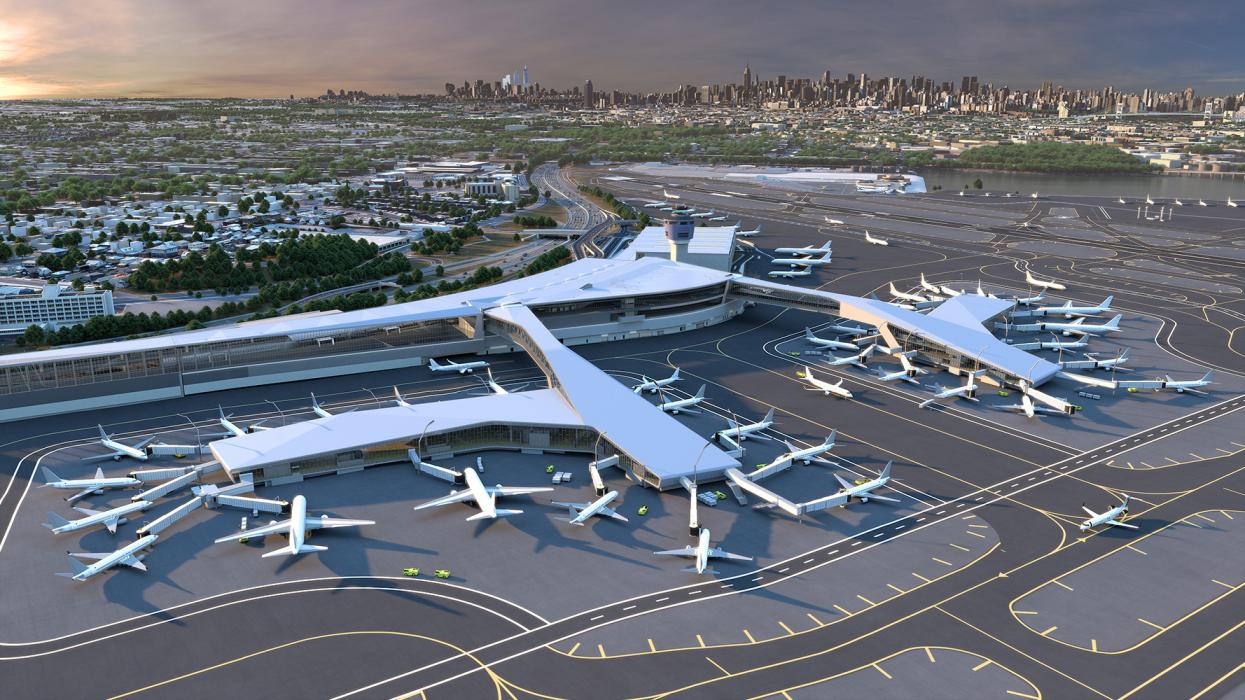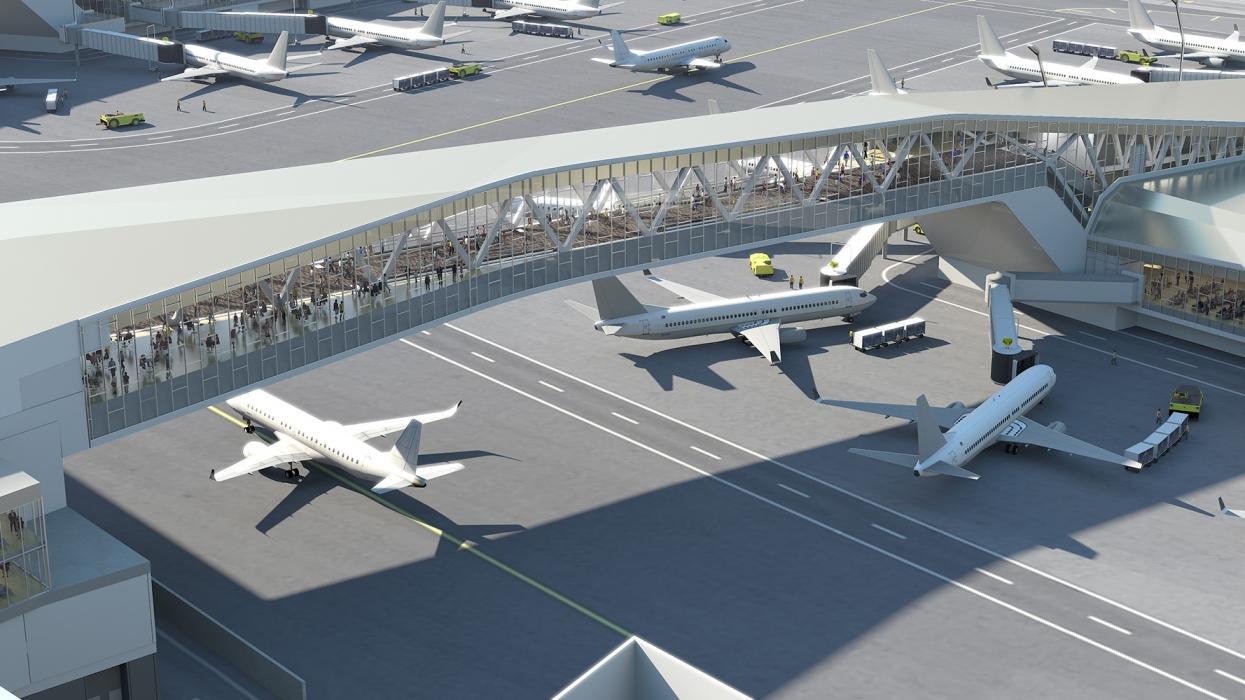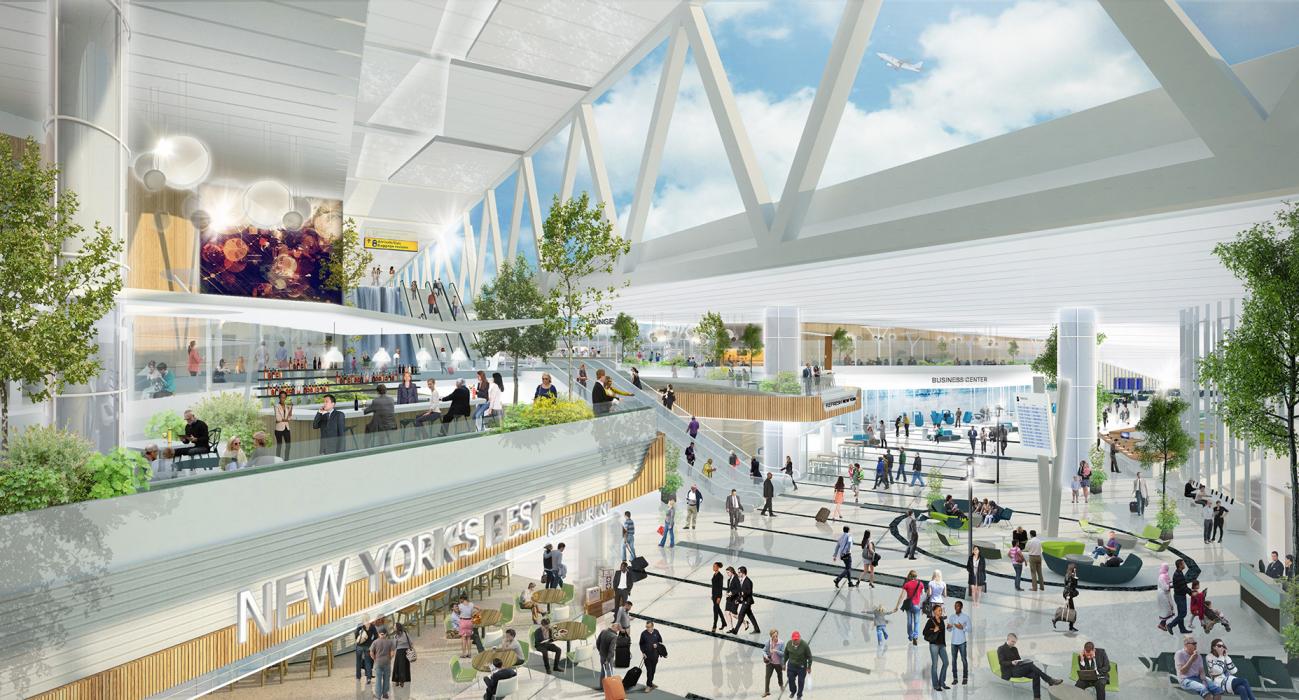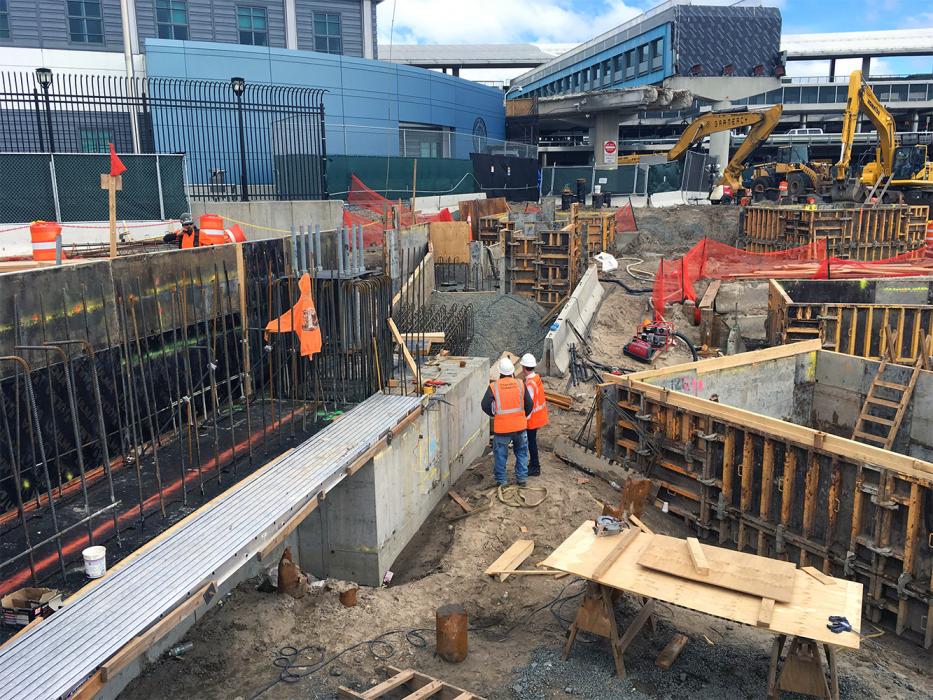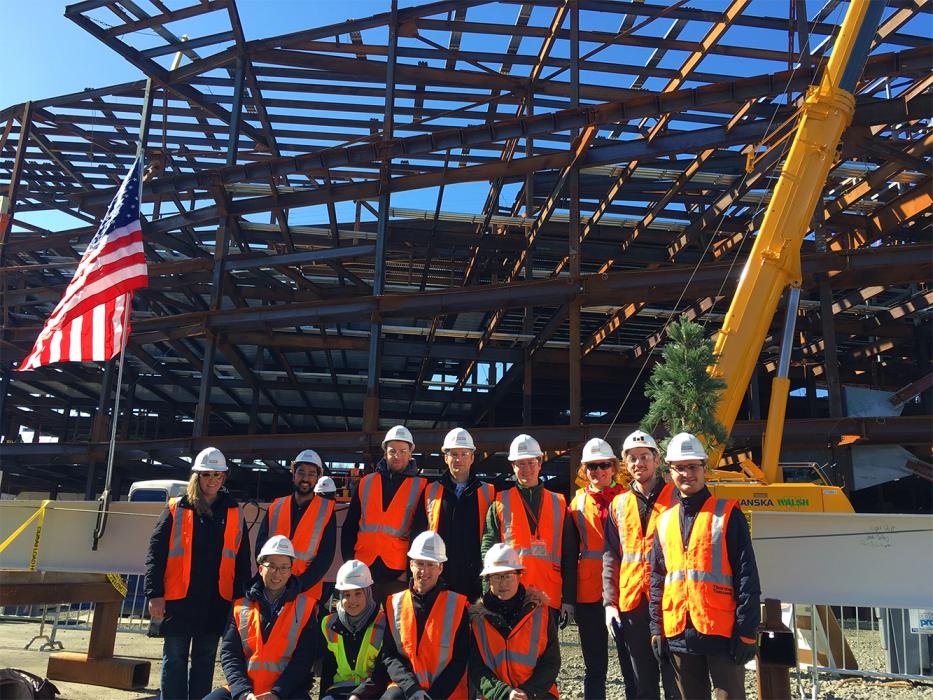 A New "Air Gateway For America"
Opened in 1929, LaGuardia Airport was New York City's first airport which has grown to be the 20th busiest airport in the United States, serving an estimated 30 million passengers a year. To help relieve air traffic congestion and gate delays, the State of New York announced in 2015 the airport would go under a $4 billion dollar renovation.
A key feature of the renovation is the reconstruction of Terminal B, the airport's busiest terminal. The existing terminal would be demolished and replaced by a larger terminal with best-in-industry customer experience, increased taxi space and new arrival, departure, concession and amenity spaces.
We spent nine months collaborating on a design with LaGuardia Gateway Partners in response to a public private partnership competition. We are providing structural design, façade engineering, construction engineering and protective design services to partners HOK / Parsons Brinckerhoff Joint Venture and Skanska / Walsh Construction Joint Venture for the new terminal, which is scheduled for completion by 2021.
Highlights
Our scope includes the structural design of the Terminal B Headhouse, West Parking Garage Connector, Central Hall, and Central Heating and Refrigeration Plant.
We are also providing blast and redundancy design and façade support services for the 83-foot tall by 1142-foot long cable wall along the frontage roadway.
The terminal renovation has involved more than 40,000 tons of steel, 11,600 pieces of steel in the Headhouse and 3 million-square-feet of new paving asphalt and concrete.
---
We have raised the bar for the airport experience, not just at LaGuardia but for the entire US airport system.