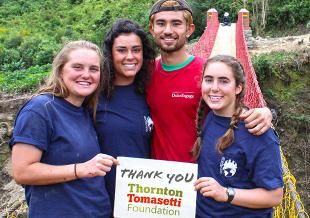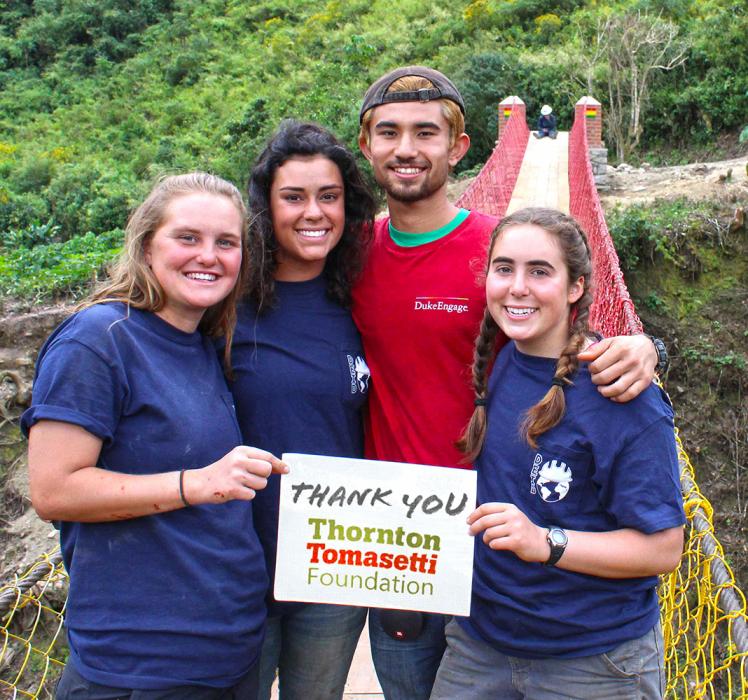 In its 10th year of service, the Thornton Tomasetti Foundation distributed scholarships, fellowships and grants worth $121,500 – pushing its total past the $1 million mark. To date, the foundation has donated to more than 40 organizations.
In 2018, the foundation awarded $50,000 in scholarships and fellowships to five students pursuing degrees and research in engineering, design and technology. The foundation gave to several charitable organizations, including Build Change, Bridges to Prosperity and Engineers Without Borders. Grants to Hofstra University, the Urban Assembly and Columbia University supported student involvement in community-service projects and engineering competitions and funded education for underserved students.
The Thornton Tomasetti Foundation is an independent 501(c)(3) organization.
For more information, visit ThorntonTomasettiFoundation.org.