News
2019 Year In Review: Community Service
July 27, 2020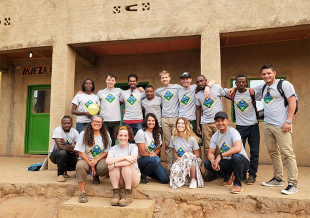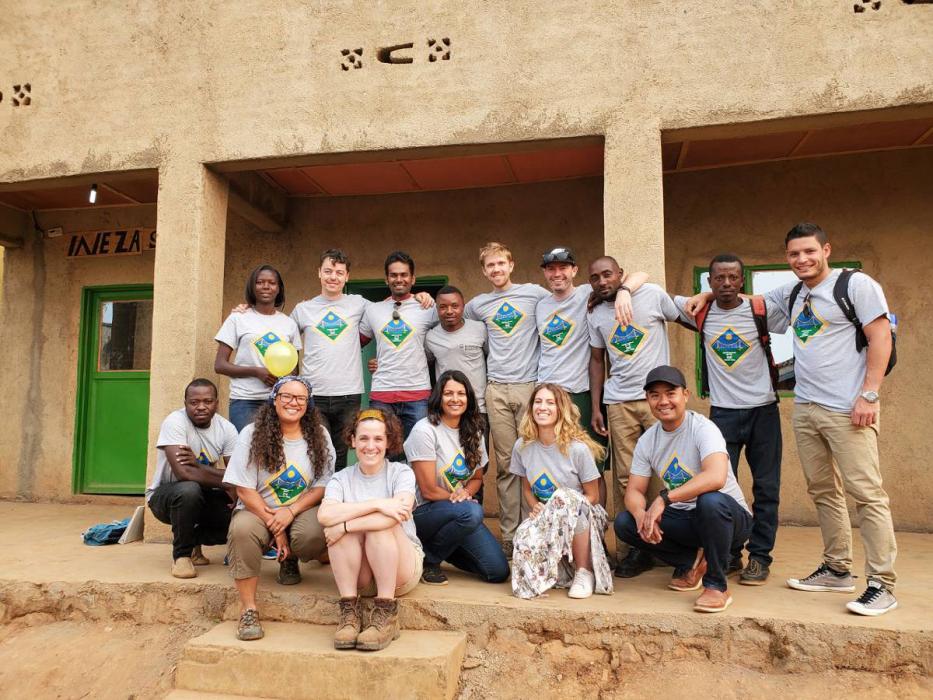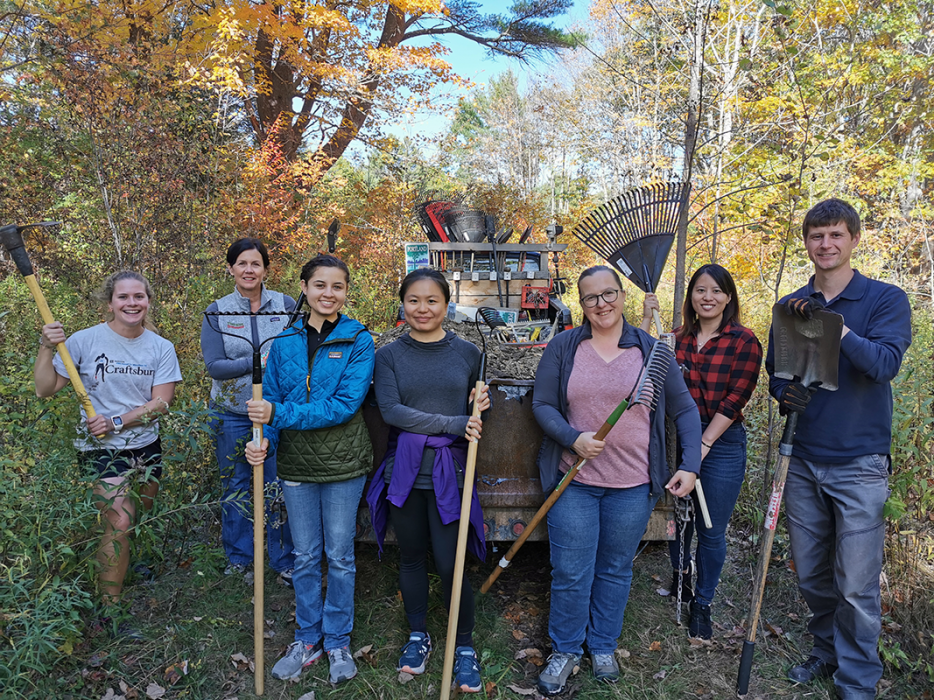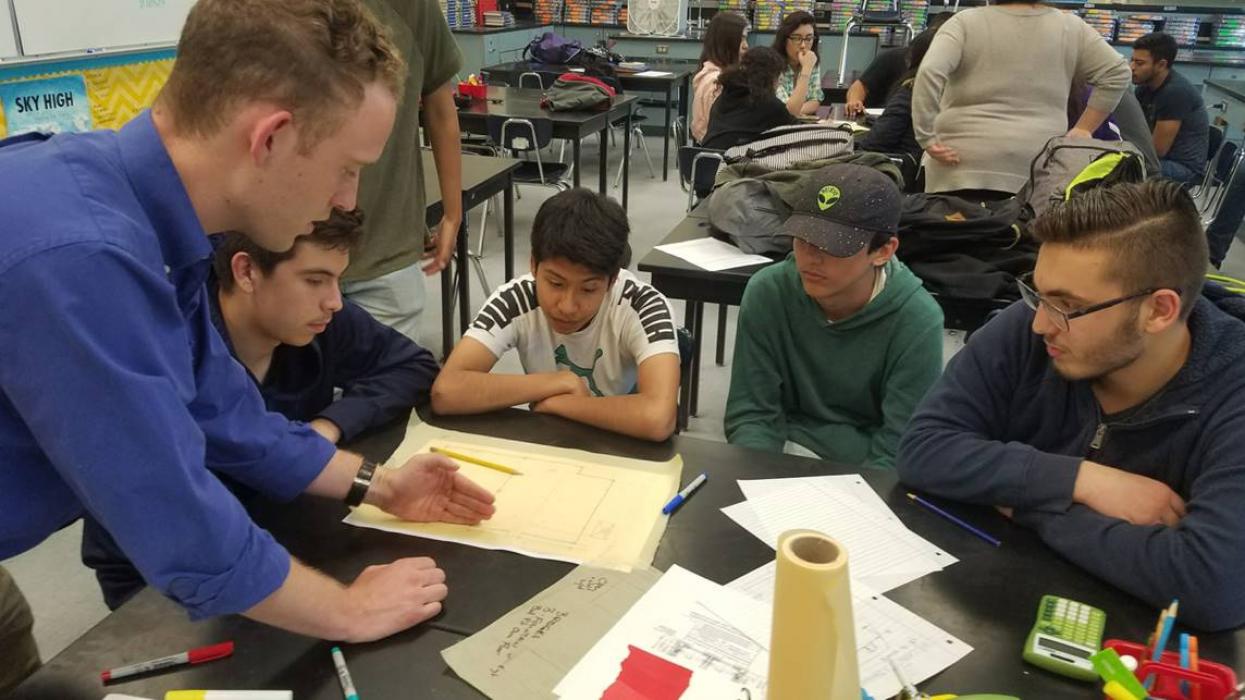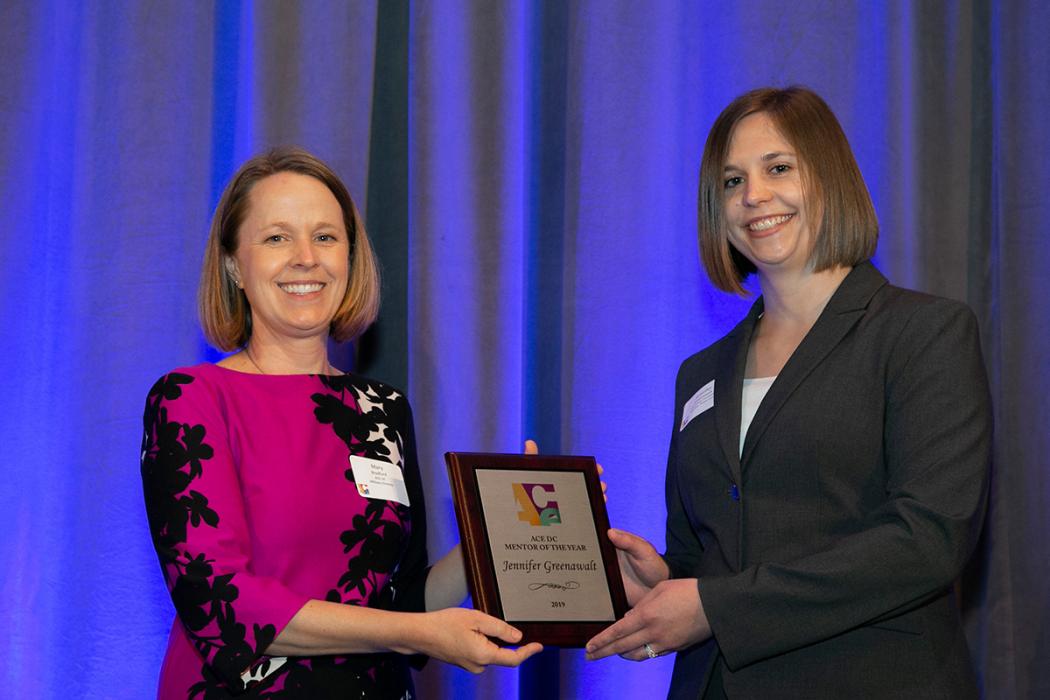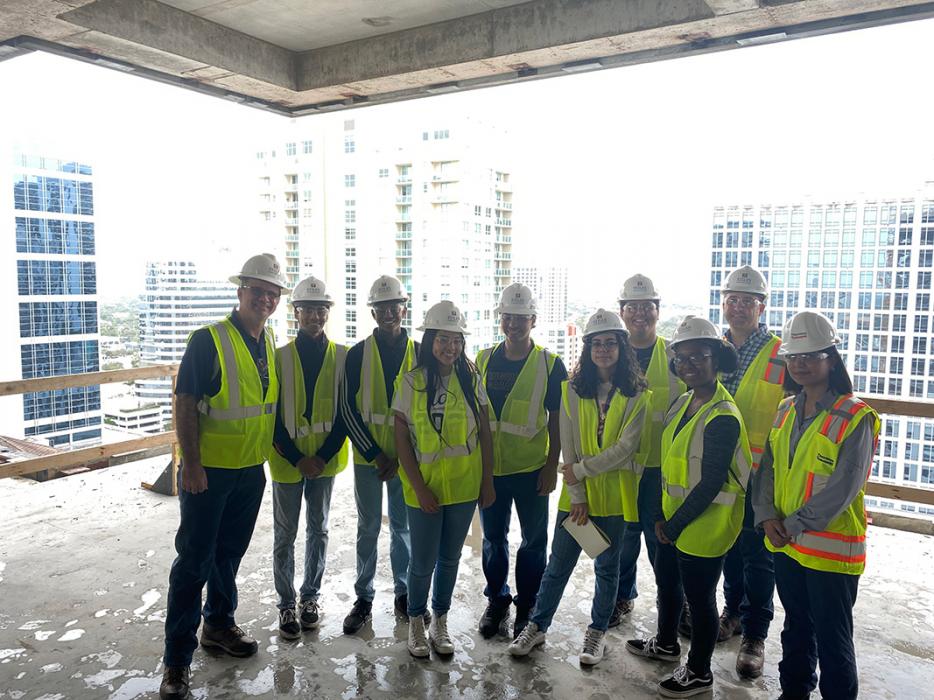 We celebrate our generous employee volunteers, who logged over 2,000 hours of community service in 2019. More than 240 employees (18 percent) participated in our TT Gives Back program, which encourages our people to volunteer during the workday. Now in its second year, the program builds leadership skills, provides new opportunities for team-building and business development, and increases our social impact.
TT Gives Back offers three main pathways to community service.
Employees can use a "Volunteer Days" benefit to devote up to two working days each year to serving their communities. They've used this benefit to help a variety of local causes – food banks, Habitat for Humanity, conservation organizations and more. Since this benefit was established in 2014, community-service hours have increased 135 percent. In 2019, our people maintained trails in Maine, provided meals for seniors in San Francisco, assisted a waste-recycling program in New York and served in many other ways.
---
Working on a Bridges to Prosperity project in Rwanda was an experience of a lifetime. I find myself looking to Rwanda for lessons on community, strength, finding joy in the little things and the power of forgiveness. I see that innovation comes in big and small packages, change starts with just one person, and together we can solve anything and make a difference.
Through a partnership with Bridges to Prosperity, we extend our service to the most disadvantaged regions of the world. We provide financial support and partner with Bridges to Prosperity staff to build footbridges. These vital structures connect isolated communities with schools, markets and healthcare – and help lift people out of poverty. In our first year, we helped construct a footbridge that served 1,170 people in Panama. In 2019, our team traveled to Rwanda to build an 87-meter suspended bridge for the 4,000 people living in the communities of Serugeme and Nyakabuye. Flooding made crossing the Mwogo River there too dangerous at least 330 days of the year.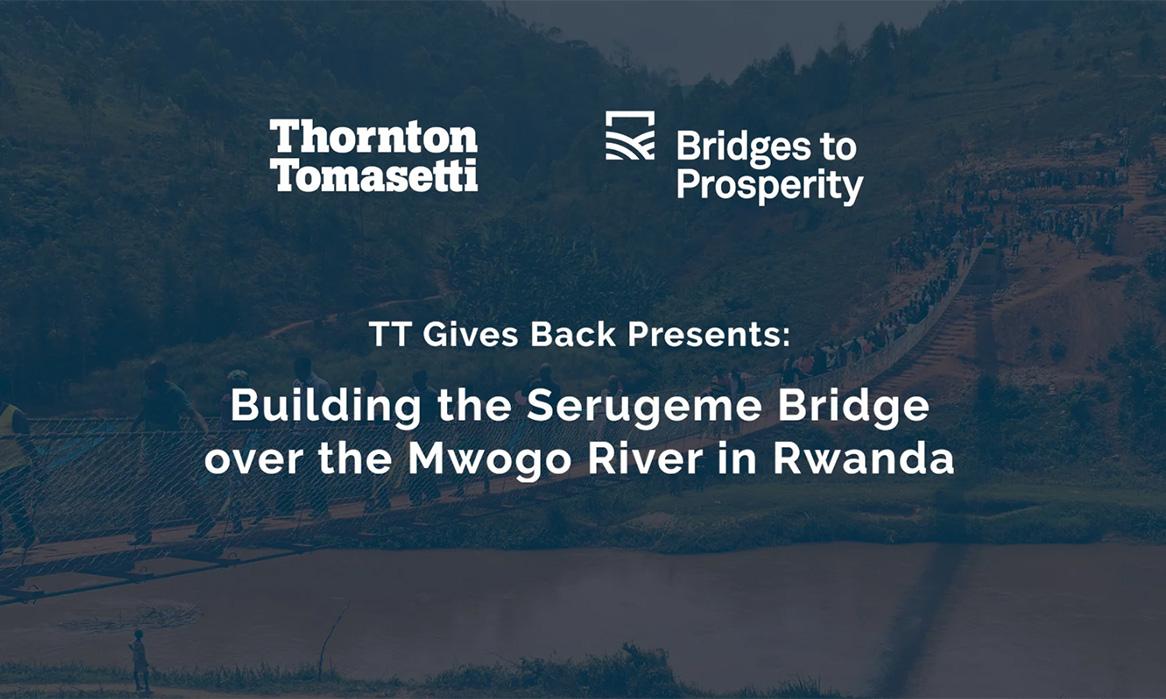 Building the Serugeme Bridge
We're also continuing our decades-long commitment to the ACE Mentor Program of America with funding and volunteer time through TT Gives Back. For 27 years, our volunteers have helped cultivate the next generation of building design and construction professionals through ACE, which was established by Charles Thornton, one of our founding principals. The program aims to inspire high school students to pursue careers in architecture, construction and engineering through hands-on experience.
Our participation rate in ACE is the highest among firms of a similar size – and our mentor hours increased by 23 percent in the past year. We've nearly doubled the time our employees have given to ACE mentorship since the start of the TT Gives Back program in 2017. Three of our people were recognized in 2019 for their outstanding contributions to the ACE Mentor Program in their regions. And in late 2019, two of our ACE mentors were among eight people across the United States selected by Engineering News-Record as "Top Young Professionals" and nationally recognized for their professional accomplishments and community service.
2019 Year in Review: Thornton Tomasetti Foundation
July 27, 2020
In 2019, the Thornton Tomasetti Foundation, an independent 501(c)(3) nonprofit organization, distributed $121,535 in scholarships and charitable contributions in support of its mission.