News
Embodied Carbon: New Tools, New Targets
June 20, 2022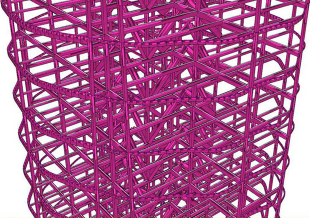 Spurred by the Carbon Leadership Forum's (CLF) Structural Engineers 2050 Challenge, more companies are recognizing the importance of minimizing embodied carbon (EC). Following years of carbon-related R&D, we worked with CLF and others to conceive and develop the challenge, which calls on structural engineers to "understand, reduce and ultimately eliminate embodied carbon in their projects by 2050."
Our CORE studio developed software for the database used by the Structural Engineering Institute to track and report on EC for its SE 2050 Commitment program, which it created in response to the challenge. In 2021, as part of that commitment, we formalized an Embodied Carbon Action Plan (ECAP), laying out our EC targets in four areas: education, reporting, reduction strategies and advocacy.
---
Because the building sector generates up to 40 percent of global carbon-dioxide emissions, our role in combating climate change goes beyond sustainability consulting: we calculate and help reduce embodied carbon – the carbon footprint of building materials – in the buildings we design.
Much of our focus over the past year has been on ensuring that everyone in the firm understands why embodied carbon is important, how to measure and address it, and how to discuss it with clients. Our EC community of practice hosted a firm-wide embodied-carbon summit in April 2021. We also formulated new concrete and steel specifications for EC and introduced a monthly "EC Shorts" program, in which an employee talks briefly to colleagues about work, strategies, materials or applications related to EC reduction.
Our CORE studio, which has created applications – like Beacon – that track embodied carbon in building projects, is developing new tools that will perform a variety of tasks, including design for composite and concrete beams; steel and concrete columns; and timber bays, beams and columns. These tools will automatically update EC estimates when a user alters any component of a model.