News
Hurricane Hilary Could Bring Rain, Flooding to Southwest US
August 18, 2023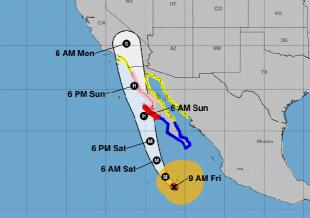 Courtesy NOAA
Hurricane Hilary has strengthened to Category 4 with 145 mph sustained winds and is predicted to impact Southern California as a tropical storm over the weekend. It could bring heavy rainfall that may lead to extensive flooding in areas of southern California, southern Nevada and western Arizona.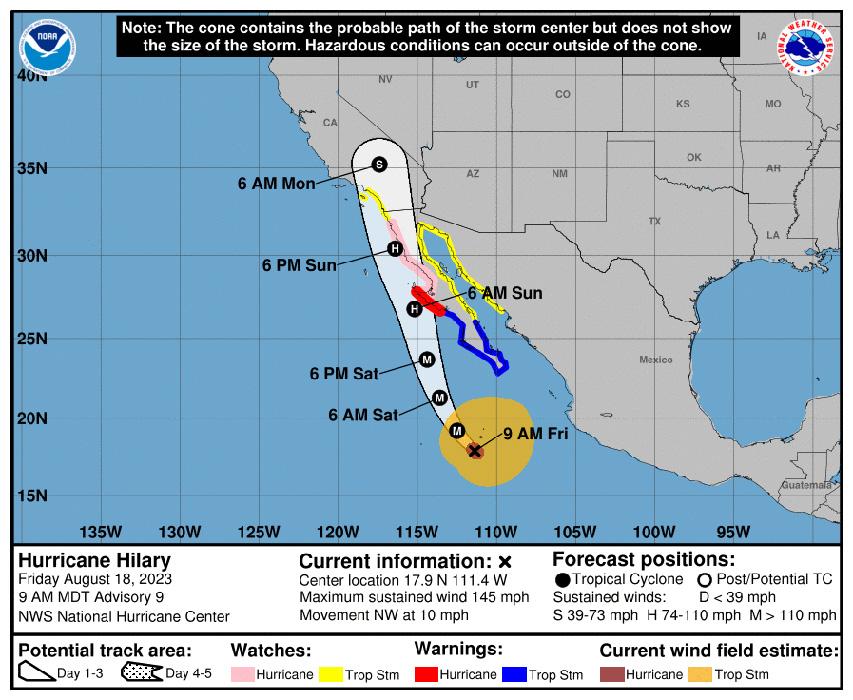 As of early Friday morning, Hilary was located 400 miles south of Cabo San Lucas, Mexico. While it is impossible to predict exactly where the storm will make landfall, it could become the first tropical storm to do so in California since 1939.
According to the National Weather Service, rainfall levels will vary depending on local topography: Coastal and valley areas could receive between 2 and 2.5 inches, while mountainous areas may receive between 4 and 10 inches and up to 12 inches on eastern slopes.
If you are located within Hilary's predicted path, it's time to create an evacuation plan, prepare an emergency kit and stay tuned for updates from the National Oceanic and Atmospheric Administration (NOAA) or local news stations.
contact us
With offices located in San Diego and Los Angeles, Thornton Tomasetti is standing by to provide emergency response assistance and rapid assessments in the event the storm causes damage. We have extensive experience performing engineering assessments in Baja Mexico, particularly at resorts.