From coastal storms to inland flooding – we look to the future so that you're prepared for the worst.
Lead Contacts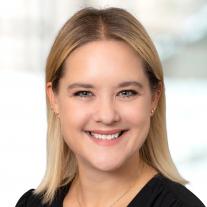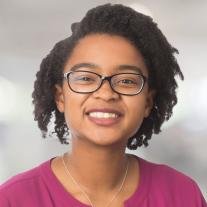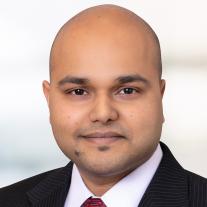 Heavy precipitation, associated flooding and water damage can happen anywhere, so methods of preparation and management for extreme storms can vary widely, depending on the location. As unprecedented changes in the weather become more frequent and widespread, being prepared is more important than ever. Our team uses a multitiered approach to safety and resilience, performing industry-leading analyses of new and existing structures and infrastructure and tailoring solutions to your property's site within the context of its surroundings.
Stormwater sewer systems are designed to accommodate a maximum amount of water. But as climate change worsens – and precipitation rates and storm intensities increase – that limit can prove inadequate. And whether it's a dense urban area like New York City or rural Indiana, an effective and well-thought-out stormwater management system can be your first and best line of defense.
Our resilience professionals understand the complex and variable nature of stormwater management. While you can't predict when the next extreme storm will occur, we work with our clients to incorporate climate change data to create solutions that go beyond code over the short-, medium-, and long-term to manage future uncertainties.
Our approach to stormwater management is straightforward: we start by using geographic information system (GIS) mapping to predict how storms and heavy rainfall will affect the wider area. We analyze how much rain will fall during an extreme rainfall event and where the water will accumulate, incorporating considerations for rainfall outside of your property boundary. Whether you're concerned about riverine flooding or heavy rain, our GIS analyses determine how sudden increases in stormwater will impact and interact with your landscape. Our in-depth predictive models give our team the best understanding of your property's vulnerabilities within a wider context, which allows us to develop the most effective stormwater management solutions.
Our approach encompasses three primary areas of concern: keeping water out of the site, keeping water out of the structure, and keeping water out of the critical spaces to make the functional recovery period as short as possible. Most stormwater management strategies are independently siloed between disciplines and tackled one by one, but our multidisciplinary resilience team takes a holistic approach to provide future-focused redundancy and optimizes passive solutions. This comprehensive approach ensures that whether you have weeks – or just hours – to prep for a storm, your site will be protected.
Here's How
Our resilience team has led stormwater management assessments and designs from shorelines to inland campuses. Our expert analysis and prediction methods make us a leader in this field. Here's why:
Watershed analysis and climate risk assessments using geographic information system (GIS) mapping to design the most resilient structural response.
Water depth predictions that show where stormwater will accumulate outside of FEMA floodplains.
Big-picture assessment of how your structure fits into the water system and integration of our design, tailored to your landscape.
Storm preparation plans for when you have days or hours of notice or no warning at all.
Cost-benefit analyses to prioritize resilience measures that offer the greatest value to clients over the short-, medium-, and long-term.
Engineering design of temporary and permanent active and passive flood resilience measures.
Emergency preparedness and response planning, including training and annual reviews.
Further Reading: