News
INWED 2022 – A Conversation with Diana Sagastume
August 23, 2022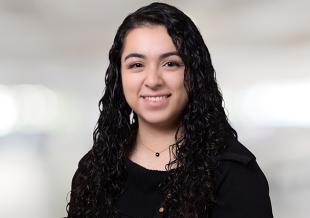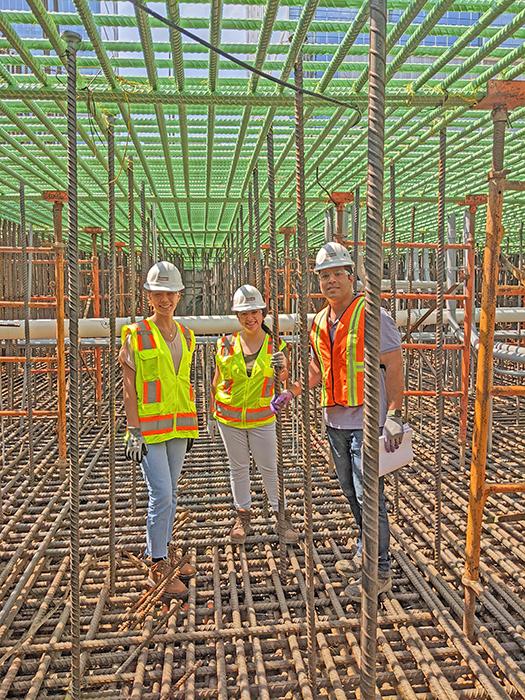 To honor women engineers at Thornton Tomasetti, Women@TT's Global Programming Committee is sharing stories about remarkable women. Diana Sagastume is a senior engineer in our Washington, DC office. She has worked in the Structural Engineering practice since joining the firm 2.5 years ago. Diana's unique background and engagement at Thornton Tomasetti is a huge benefit to everyone she works with. Project Engineer Justin Eifert, also in our Washington, DC office, conducted the interview.
---
Justin  What or who inspired you to become an engineer?
Diana  I think my dad did. He's into home improvement, so since I was little, building stuff was always there. Growing up, I'd come along with him on projects when he had "daughter duty." He also bought me Legos, and that was my favorite thing to do. It might be a little cliche because it sounds like a lot of us used to play with Legos. I remember being in elementary school and trying to build a house with stairs and everything made with Legos. It goes back to my dad; I was born into it in a way. He was always pushing me to do it. He's been a contractor and carpenter since he was in Guatemala (where he's from)—he was always a very hands-on person.
Justin  How did they react when you started applying to Civil Engineering schools?
Diana  They were like, "Okay, let's do it!" I wanted to be an architect first. In Guatemala, that's one of the highest paying jobs, so in their head, that's an awesome career path. But then I found that architecture wasn't for me, and I switched over. They've always been happy that I'm math-oriented and got good grades and were pretty happy with the choice.
Justin  Was your dad more on the math side or was he more like a craftsman?
Diana  The latter. He says he was really good at math, but my mom says she's not so sure. But he built his house in Guatemala himself, and when I asked if he hired an engineer, he said no. I asked, "how has this house not fallen?" He said, "It just makes sense."
Justin  What do you find rewarding about engineering?
Diana  This is something I have to keep telling myself every day. Even though you put in a lot of hours of hard work, you have something tangible at the end. I'm a very visual person, so seeing that final product there is very rewarding. I want to show it off. I think that's what brought me to engineering, I like that feeling. I tell people that I worked on that building, and I'm the reason it's standing up.
---
I take ownership in what I do. When I'm given something, I want to see it through. Even if it takes me a long time to do, I think people can trust that I'll do it.
Justin  What would you tell yourself starting here if you could go back in time to your first day?
Diana  Don't be afraid to ask questions. At the beginning I held back and didn't warm up until a bit more into it. Sometimes you feel bad because everyone is busy and you don't want to add onto that stress. But how else are you going to move forward if you don't ask?
Justin  What are your thoughts on diversity, equity, and inclusion in the AEC industry?
Diana  I think we still need to make progress, but I'm glad to see a lot of initiative. I've seen it here in Thornton Tomasetti and SEA-MW (Structural Engineering Association in Metropolitan Washington). Based off the stats, it's still something that needs to move forward. For women, I wish we were talked to more equally. I still feel that difference. When guys are with guys, it's guys being guys. People need to realize we can be talked to the same way, and that we should be considered the same way.
Justin  What unique qualities do you bring to your job?
Diana  I take ownership in what I do. When I'm given something, I want to see it through. Even if it takes me a long time to do, I think people can trust that I'll do it.
Related INWED 2022 Profiles