News
Rhys Centin Wins Indo Pacific 2023 Young Innovator Award
November 17, 2023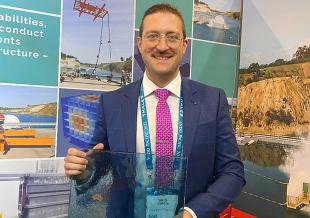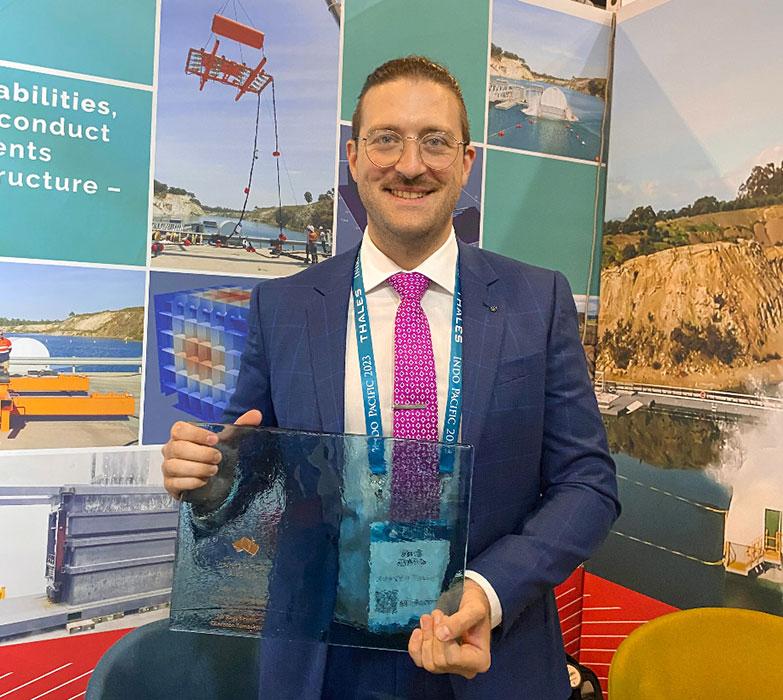 Talk about making waves: Melbourne Project Engineer Rhys Centin of our Applied Science team has been recognized with the Indo Pacific 2023 Young Innovator Award for his contributions to Australia's defence sector. Rhys' work includes developing capability for assessing warships in harbour and establishing in Australia the JASSO shock test machine, which offers enhanced accuracy of naval shock event simulations. He was presented with the award at a ceremony at the Indo Pacific International Maritime Exposition in Sydney.
---
At Thornton Tomasetti, we have a long history of empowering our young engineers to embrace challenges, innovate and develop solutions to address our clients' problems. This award recognises Rhys' contributions to advancing the state of the art in naval defence and furthering the development of sovereign industry capability, as well as progressing our Applied Science team, which has provided support and guidance along the way."
With the firm since summer 2022, Rhys holds bachelor's degrees in chemical engineering and pharmaceutical sciences from the Royal Melbourne Institute of Technology. He honed his expertise working for a number of years as an explosive ordnance systems engineer with the Australian Department of Defence. Candidates were judged on their commercial success or market potential, understanding of user needs and originality. Congratulations, Rhys!