News
Tekla Modeling and Connection Engineering Help Cut Costs, Speed Construction of One Vanderbilt
September 15, 2020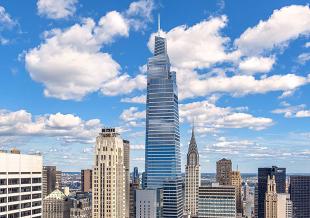 Max Touhey photo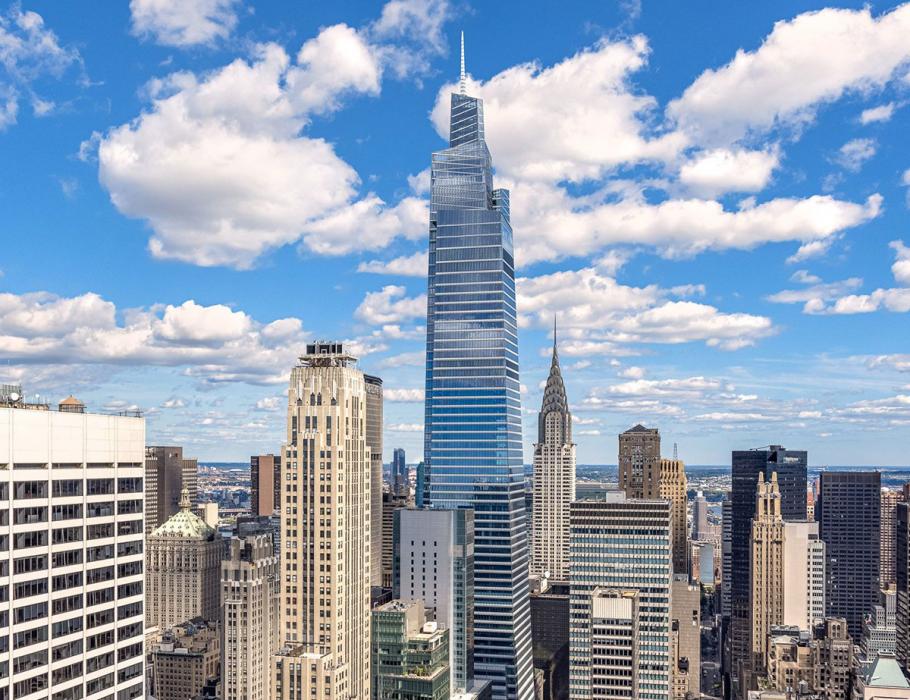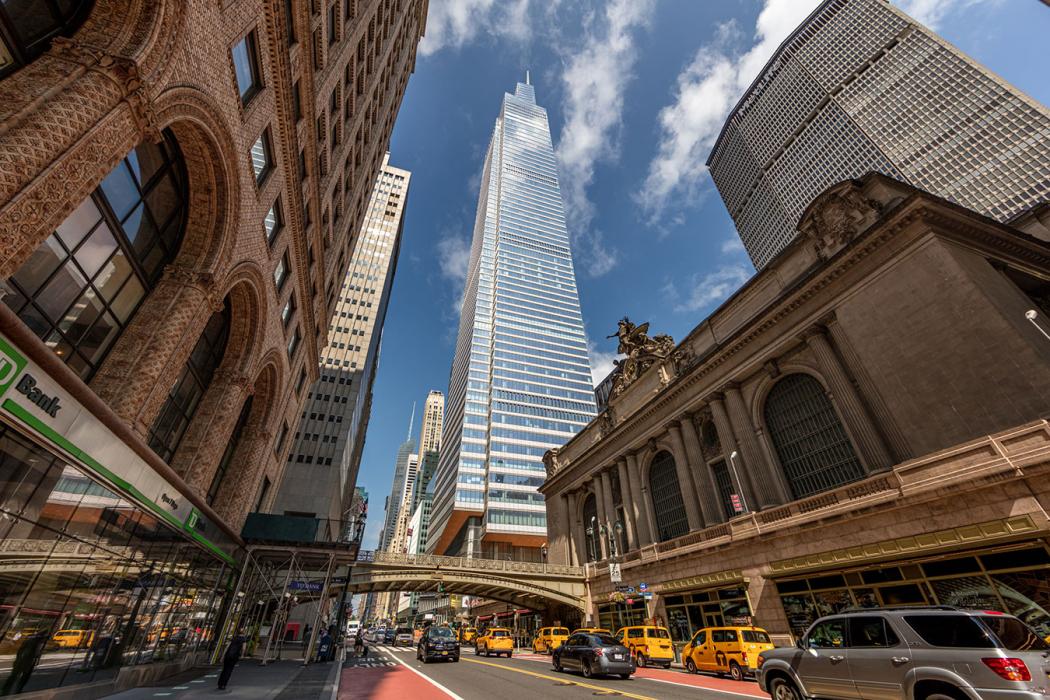 Thornton Tomasetti, the international engineering firm, provided Advanced Project Delivery services including connection engineering and Tekla modeling for SL Green's newly opened One Vanderbilt, an iconic Class A office tower in Midtown Manhattan, to help the project meet its aggressive construction goals.
The 1.7-million-square-foot office tower, now the tallest in Midtown at 1,401 feet, required approximately 25,000 tons of structural steel to be delivered and erected on a short schedule in a tight construction site adjacent to, above and connected to Grand Central Terminal, the busiest and most celebrated transportation hub in the United States.
Working with the engineer of record, Severud Associates, Thornton Tomasetti started 15 months before steel arrived on site to develop connection concepts, resolve geometry issues and gather information for the complex connection design. This early start and the information developed was provided to structural steel bidders to illustrate some of the project's steel challenges and solicit their recommendations to facilitate fabrication and erection.
"Our preparation of a connected Tekla model removed at least eight months from the project's steel fabrication and erection schedule, while still keeping it under budget," said Steven Witkowski, principal in charge of the project for Thornton Tomasetti. "To achieve this acceleration, a sequenced model delivery schedule was included in the contract with the steel fabricator, which enabled the entire team, both design and ownership, to provide answers and make decisions in a timely manner that affected those steel model sequences being prepared."
This close collaboration with the selected steel fabricator, Banker Steel, resulted in suggested changes for the design team that helped improve the connection engineering, detailing, fabrication, and erection.
About Thornton Tomasetti
Thornton Tomasetti applies engineering and scientific principles to solve the world's challenges – starting with yours. An independent organization of creative thinkers and innovative doers collaborating from offices worldwide, our mission is to bring our clients' ideas to life and, in the process, lay the groundwork for a better, more resilient future. For more information visit www.ThorntonTomasetti.com or connect with us on LinkedIn, Twitter, Instagram, Facebook, Vimeo or YouTube.
Contact
Great Ink Communications - Eric Gerard / Lindsay Church / Francisco Miranda – 212-741-2977
Thornton Tomasetti - James Kent - 917.661.7800