News
Thornton Tomasetti Wins Prestigious Institute of Physics Business Innovation Award for JASSO
July 12, 2020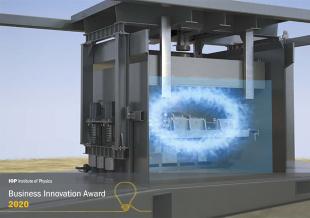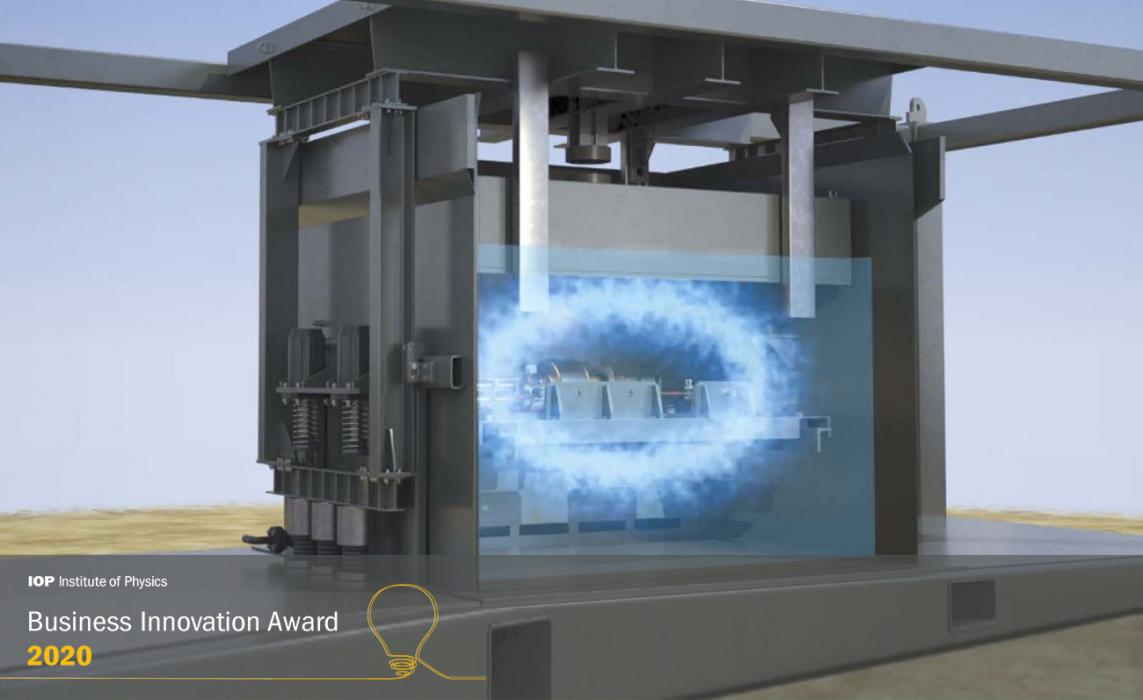 Thornton Tomasetti, the international engineering firm, has received the 2020 Institute of Physics (IOP) Business Innovation Award for its JASSO portable shock testing machine. Developed in the firm's Edinburgh, Scotland, office through a companywide R&D initiative, JASSO allows for the safe and cost-effective testing of individual pieces of equipment and live explosive ordnance of up to 5 tonnes and 6 metres long.
Testing of ship structures and equipment against underwater shocks is a well-established practice. However, it is affected by high costs, low number of facilities and the consequences associated with failed testing. The JASSO portable shock test machine solves these issues. Named after a god of thunder, JASSO uses seismic airguns arranged in an array to simulate the explosive shock wave from an underwater explosion. It provides a realistic, tuneable and environmentally friendly underwater dynamic shock pulse without the use of live explosives. Unlike conventional shock testing facilities, it can also be delivered and used essentially in any location. The machine was primarily developed for use in defence and security sectors, but its capabilities expand to non-standard shock testing, such as in the aerospace, transport and environmental sectors.
The Institute of Physics (IOP) is the professional body and learned society for physics, and the leading body for practising physicists, in the UK and Ireland. With a rich history of supporting business innovation and growth, it is committed to working with 'physics-based' businesses, and companies that apply and employ physics and physicists.
Thornton Tomasetti Principal & European Regional Leader Phillip Thompson said: "JASSO was the brainchild of three teams at Thornton Tomasetti: CORE Research and Development, Defence, and Applied Science. The patented technology removes barriers that have historically prevented effective ordnance testing, as the portable functionality offers lower costs, lower risks and higher capacity, unlike any other products on the market."
Institute of Physics President Jonathan Flint said: "The IOP Business Awards recognise and reward the achievements of physics-based businesses of all sizes; innovative companies that have developed new technologies or repurposed existing ones, and that are at the cutting edge of the UK and Ireland's scientific research and development. These companies, old and new, large and small, have the power to drive the economy. They use the applications of physics to create positive individual, social, industrial and economic change, both at home and overseas. We must continue to encourage, reward and invest in our researchers. Their commitment, drive and imaginations help to keep us comfortable, healthy and safe."
Supporting Materials
About Thornton Tomasetti
Thornton Tomasetti applies engineering and scientific principles to solve the world's challenges – starting with yours. An independent organization of creative thinkers and innovative doers collaborating from offices worldwide, our mission is to bring our clients' ideas to life and, in the process, lay the groundwork for a better, more resilient future. For more information visit www.ThorntonTomasetti.com or connect with us on LinkedIn, Twitter, Instagram, Facebook, Vimeo or YouTube.