News
Why Choose Thornton Tomasetti for your SB 4-D Milestone Inspection?
November 14, 2022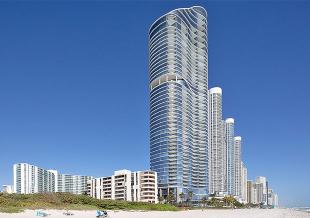 Florida Senate Bill 4-D creates new requirements for condominium and co-op buildings three or more stories tall. SB-4D establishes a statewide structural inspection program, requiring condominium and cooperative associations to conduct milestone structural inspections of their buildings and to perform structural integrity reserve studies to ensure that condominium and cooperative buildings are safe for continued use.
Our licensed engineers and architects are ready to help you meet these new legal obligations. Here are six reasons to choose us.
1. More Than 40 Years of Experience in Florida
We've been in Florida since the 1980s, so we understand the legal environment in the state as well as local regulations. We've performed hundreds of structural assessments here – including 40-year certifications in Miami-Dade and Broward counties. With offices in Ft. Lauderdale, Miami, Orlando and Tampa, we have boots on the ground wherever we're needed.


2. Residential Tower Experts
We've designed hundreds of residential towers, from mid-rises to supertalls. Experience has taught us how high-rise buildings behave – and the problems that can arise in them. If your tower needs an inspection, you need an engineer experienced in the nuances of these structures.


3. 50 Years of Failure Analysis
We've been investigating building failures since the 1970s. Our engineers have been called into most of the major structural collapses in this country including the World Trade Center, the Interstate 35 bridge, the FIU pedestrian bridge, the Miami-Dade College parking garage and many more.

And we literally wrote the book on the subject: Why Buildings Fall Down, How Structures Fail was authored by our experts, former firm leaders Matthys Levy and Mario Salvadori.
---
A building is conceived when designed, born when built, alive while standing, dead from old age or unexpected accident. . . . The accidental death of a building is always due to the failure of its skeleton, the structure.
4. Investigation Informed by Design
Most architects and engineers understand why buildings stand. How many really understand why they fall? When you both design new structures and investigate and analyze structural failures, you learn why things go wrong – and you learn what to look for before they do.


5. Specialized Know-How for Your Building
If you had a heart condition, you wouldn't go to a dermatologist; you'd want a cardiologist on your team. And if you want the best diagnosis of a building's safety, you want inspections performed by an engineer who understands its structural type. We have in-house specialists in concrete, masonry, steel and wood structures.


6. One Source for Inspections and Repairs
Because we both design and investigate buildings, we can do more than perform inspections and prepare reports. We can also use our findings to provide guidance and engineering design for any required repairs. Using the same engineer for both can streamline the repair process, saving you time and money.
Learn more about SB 4-D's requirements and how we can help.