17Fifty at Reston Town Center
17FIFTY at Reston Town Center, the global headquarters of Leidos, has set a new standard for Fairfax County, Virginia.
Lead Contact
Project Details
Project Partners
Shalom Baranes Associates, Gensler & HITT Contracting
Location
Reston, Virginia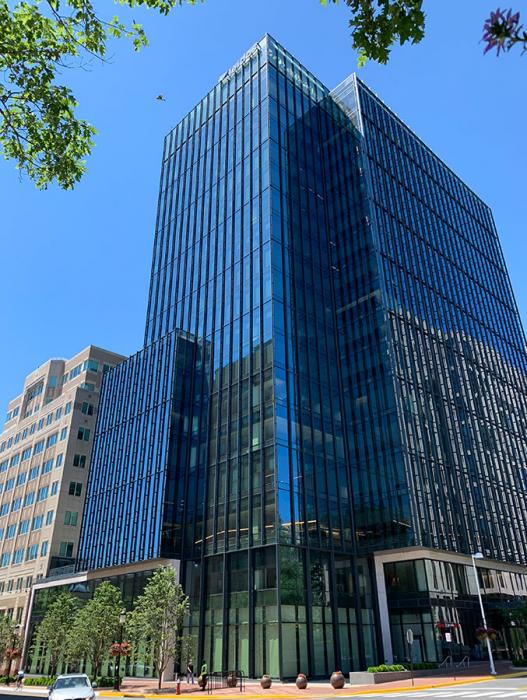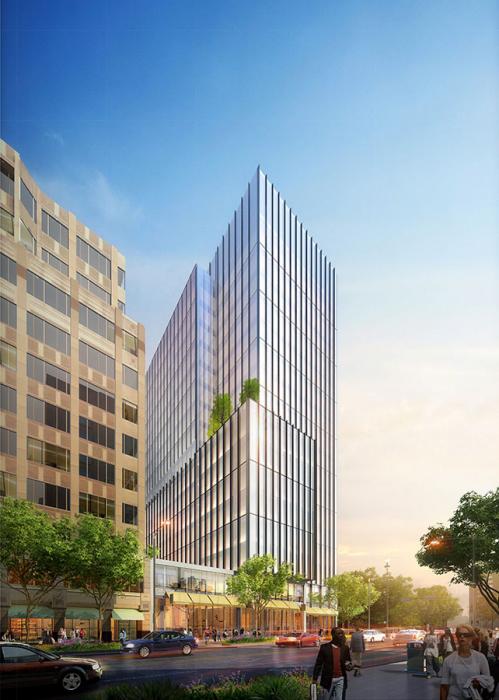 Overview
17Fifty at Reston Town Center - the global headquarters for information technology contractor Leidos - is a 17-story office tower on the eastern side of Reston Town Center in Fairfax County, Virginia. The 373,000-square foot complex includes 8,000 square feet of retail space and four below-grade parking levels on reinforcing concrete slabs to accommodate 230 vehicles.
We provided structural design services to Shalom Baranes Associates for the office tower, which opened in 2020.
Highlights
The building's design features dramatic angles which create multiple opportunities for outdoor spaces to serve as private terraces on the third and ninth floors and a rooftop greenspace with amenity spaces.
Columns were carefully configured to coordinate with optimal column-free office space above, and efficient parking layouts below, by sloping and transitioning sizes of individual columns.
The tower is designed to achieve LEED Gold certification.