Two Drydock is another contribution to the transformation of Boston's Seaport District.
Lead Contact
Project Details
Owner
Skanska USA Commercial Development
Location
Boston, Massachusetts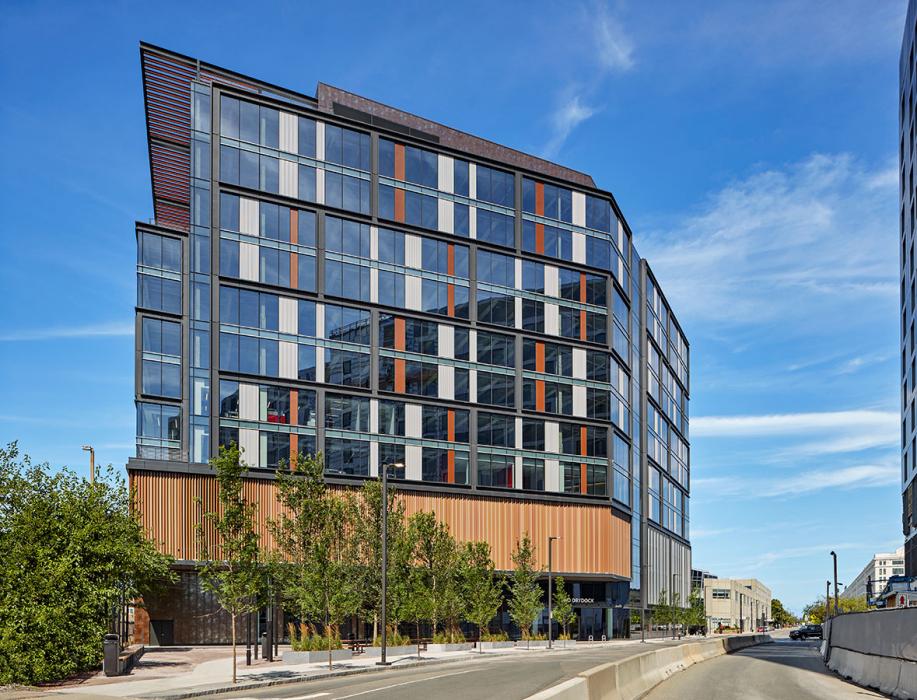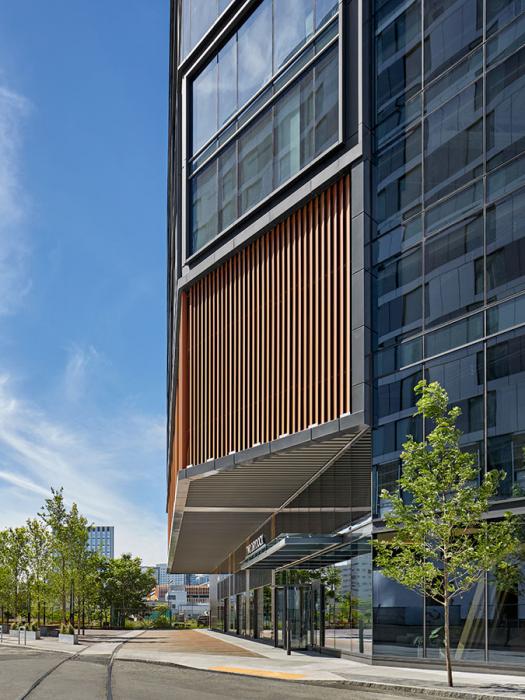 Overview
Situated in Boston's Eastern Seaport, Two Drydock is a 14 story, 225,000-square-foot mixed use building providing an experience-based workplace in a neighborhood rapidly attracting innovative companies. The building features 9,500-square-feet of ground floor retail space, a 12,000-square-foot public plaza and a roof terrace offering panoramic views of Boston's skyline.
We provided structural design services to SGA for the complex, which opened in 2020.
Highlights
The building framing is steel with composite-concrete floors. The lateral system comprises braced frames, and the foundation is a structural slab on pile caps over precast concrete piles.
We worked closely with the design team in the initial stages to provide value management services. By recommending a steel braced-frame configuration over the initial scheme of a concrete core, we saved more than $1 million in foundation costs.
The main structural design goal was to accommodate an open office plan within a tight floor-to-floor spacing. The main office floors are supported on steel composite joists, which allow for easier placement of ductwork and plumbing.
The garage and roof levels are supported on steel wide-flange joists. The design team relied on constant communication to provide a series of beam penetrations in the garage and roof floors. This allowed for an increase to the maximum ceiling height directly below the steel beams.
Since the building is situated next to a rail line, we also provided vibration prediction and mitigation solutions for rail-induced vibration concerns within the building. It also involved the prediction of footfall-induced vibrations within the office floors to ensure a comfortable environment.