Helmsley Building, 230 Park Avenue
The 230 Park Avenue restoration shows how preservation technology - specially designed stabilization anchors and ICCP - saves historic fabric and produces significant cost savings.
Lead Contact
Project Details
Location
New York, New York
Project Awards
Structural Engineers Association of New York, Excellence in Structural Engineering, 2014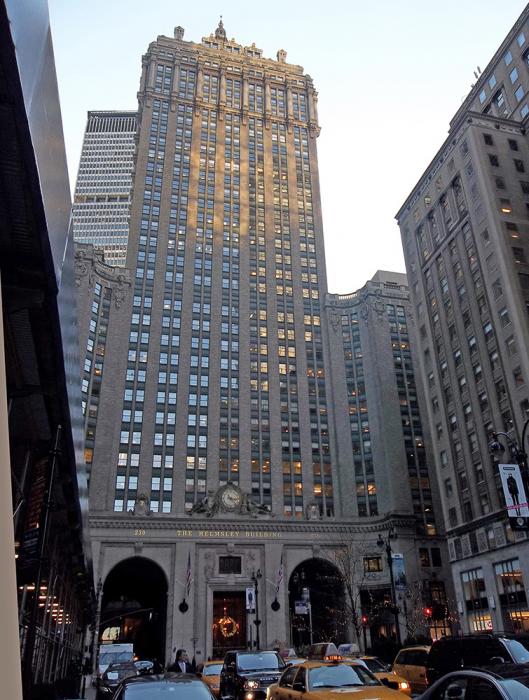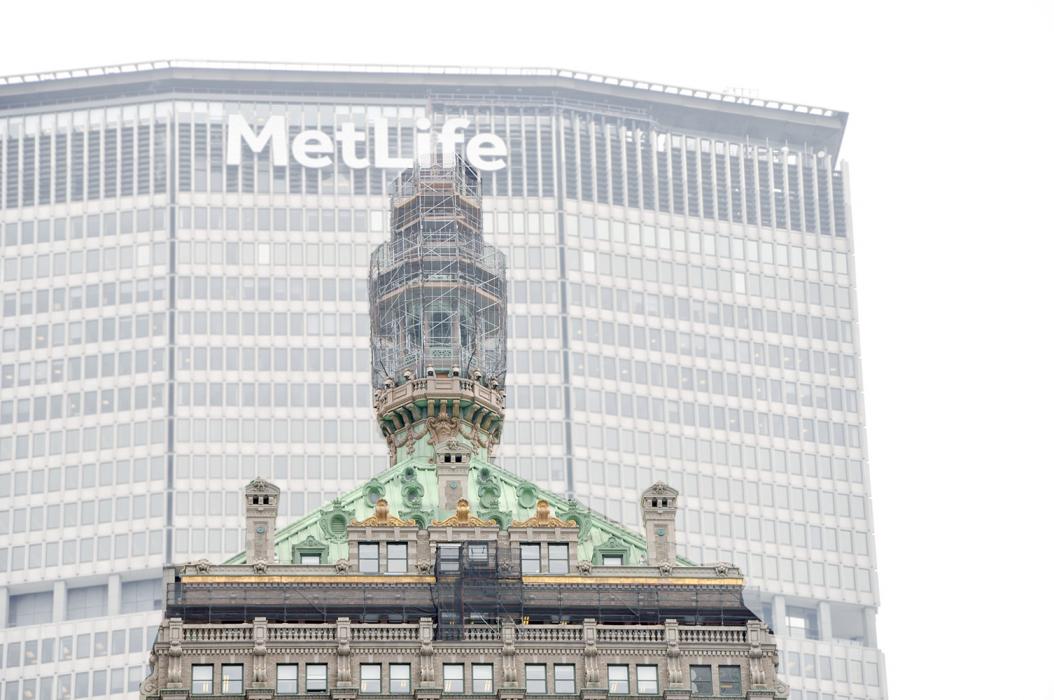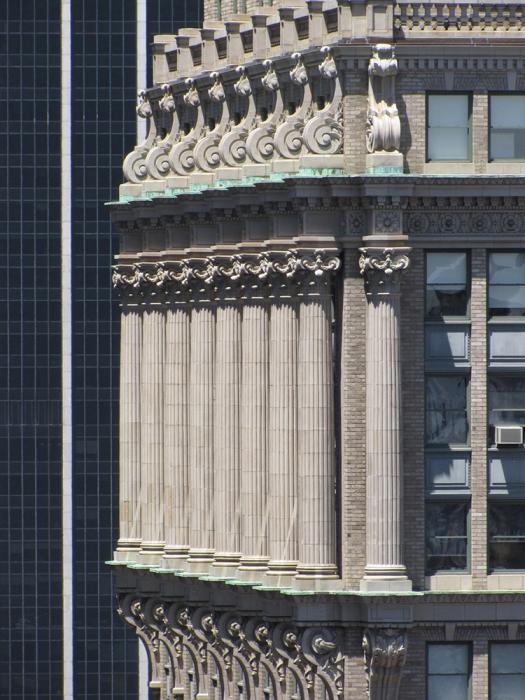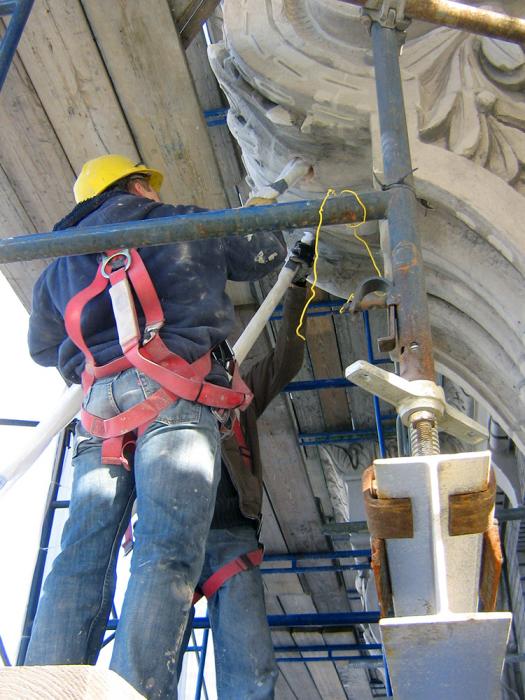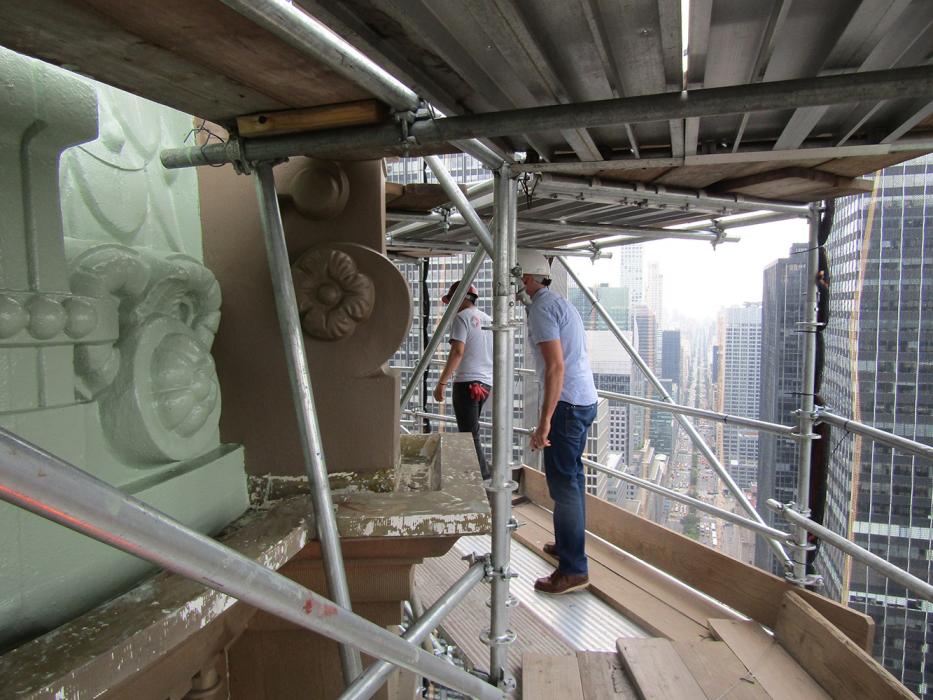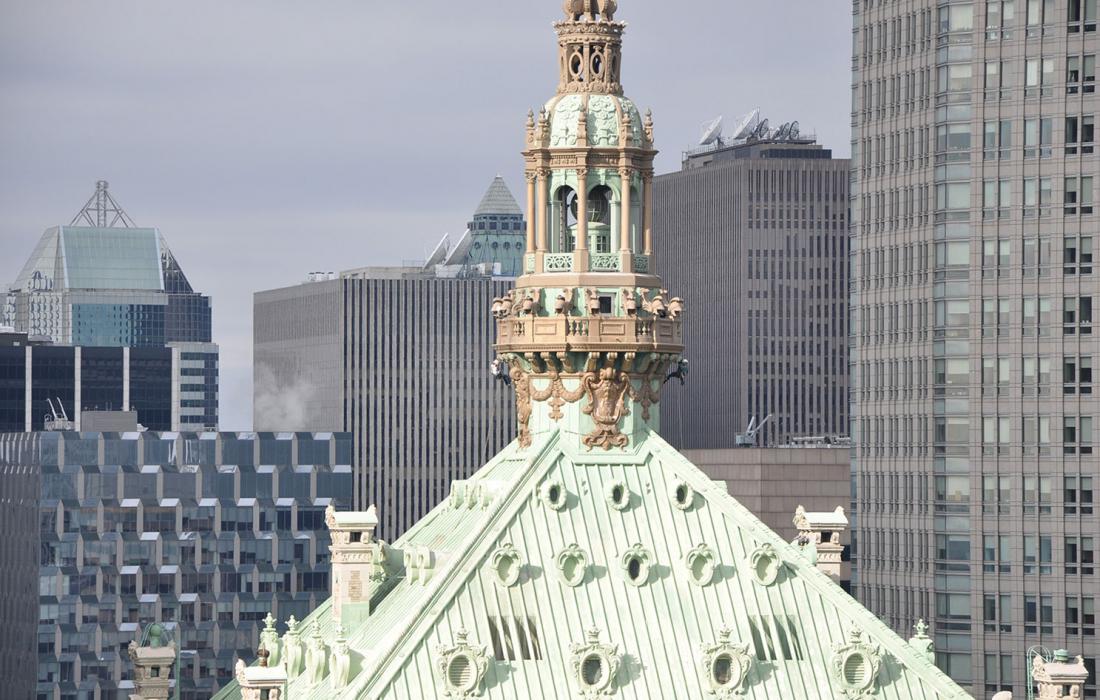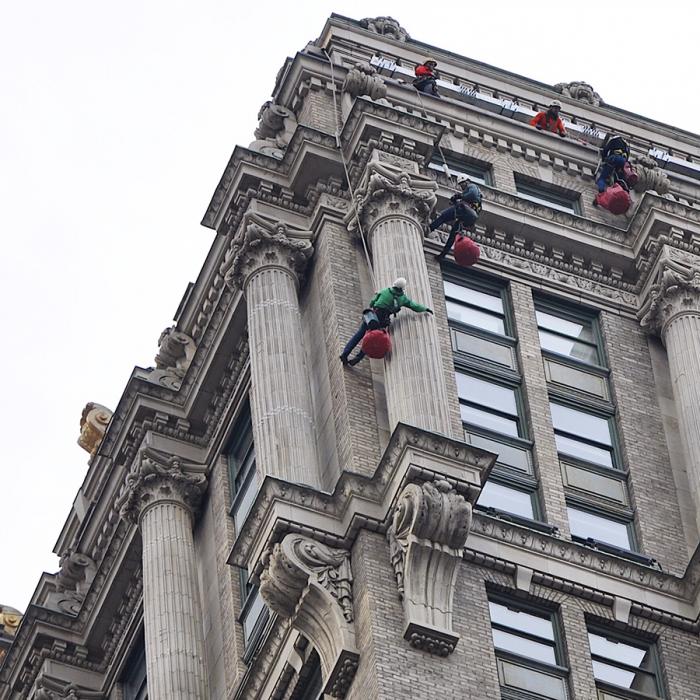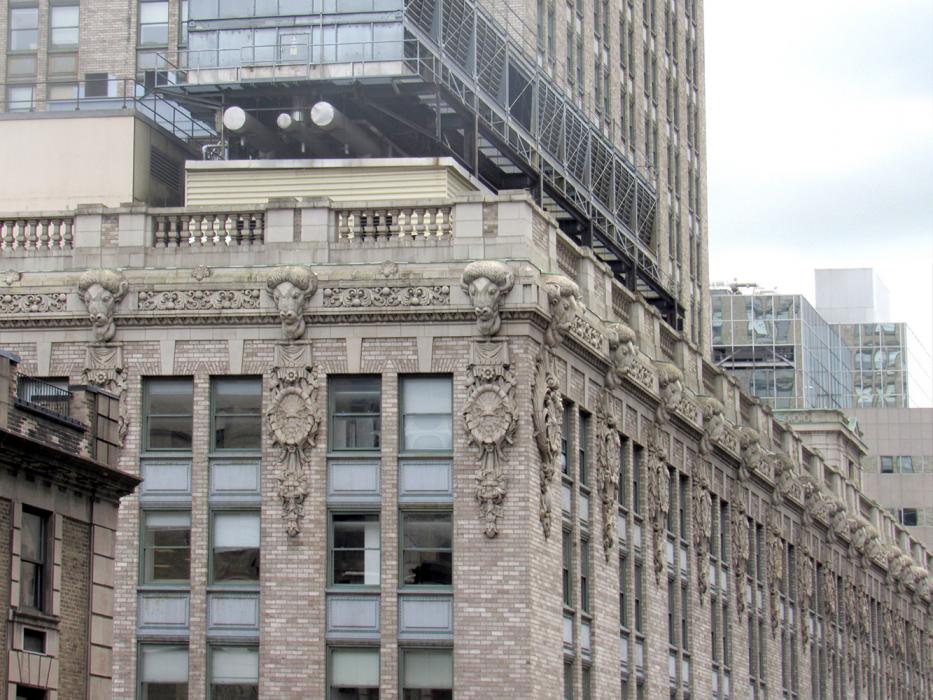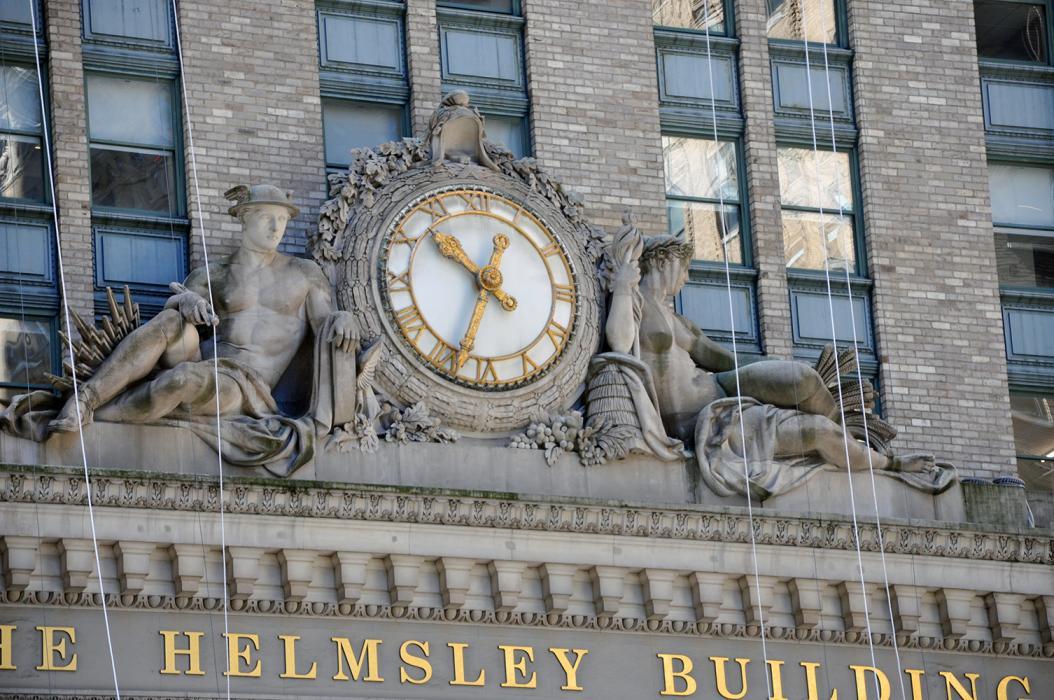 Overview
230 Park Avenue - also known as the Helmsley Building - was designed by Warren and Wetmore and opened in 1929 as the skyscraping counterpart of Grand Central Terminal. The building consists of a 16-story podium that fills the entire block and a 32-story tower that rises above Park Avenue. The Park Avenue façade has two large portals that allow vehicular access onto the Park Avenue Viaduct. The building features ornamentation executed by American sculptor Edward McCartan, including its iconic Park Avenue clock flanked by heroic-sized figures of Mercury and Industry.
The façade is characterized by distinct terracotta elements, including 32 free-standing, three-story fluted columns consisting of hollow terracotta masonry cladding around brick encasement, supported by a central core of built-up laced steel columns. At each column, there is a terracotta bracket at the 28th floor and a top bracket at the 32nd floor. The façade also has 74 seven-foot tall terracotta bison heads that make up the cornice of the podium structure. 
We provided historic preservation and structural renewal services to RXR for the building, which was designated a New York City Landmark in 1987.
Highlights
Investigation into the causation of large-scale systemic cracking at the twelve-foot tall terra cotta brackets that project four feet outboard of the façade. The investigation included non-destructive evaluation techniques such as impact echo, ultrasonic pulse velocity and infrared scanning.
A finite element model was developed, with data inputs from the pre-con investigation, to analyze the behavior of these cracks. The model revealed high stress concentration that closely matched the observed diagonal cracking.
Appropriate cost-effective repairs were then implemented to stabilize and restore the brackets, including specially designed six-foot long stabilization anchors, which relieved the stress concentration and allowed for the retaining of most of the historic terra cotta fabric. This solution reduced the schedule and saved the client significant costs, while addressing the underlying cause of deterioration.
Implementation of a impressed current cathodic protection system (ICCP) at the steel built-up laced columns to arrest corrosion and monitor for future section loss. The use of the ICCP system allowed for retaining most of the original historic terra cotta fabric which provided the client with significant long term cost savings.
Delicate removal and reinstallation of the upper portions of the terra cotta bison heads to repair and waterproof the continuous steel shelf angles that run the length of the cornice.
Restoration of the crowning cupola, including a new waterproofing membrane.