Luxury condo development Amaris features a curvilinear, stepped structure capturing sweeping views of the Potomac.
Lead Contact
Project Details
Project Partners
Rafael Viñoly Architects
Owner
Wharf District Master Development, LLC
Location
Washington, D.C.
Number of Units/Apartments
96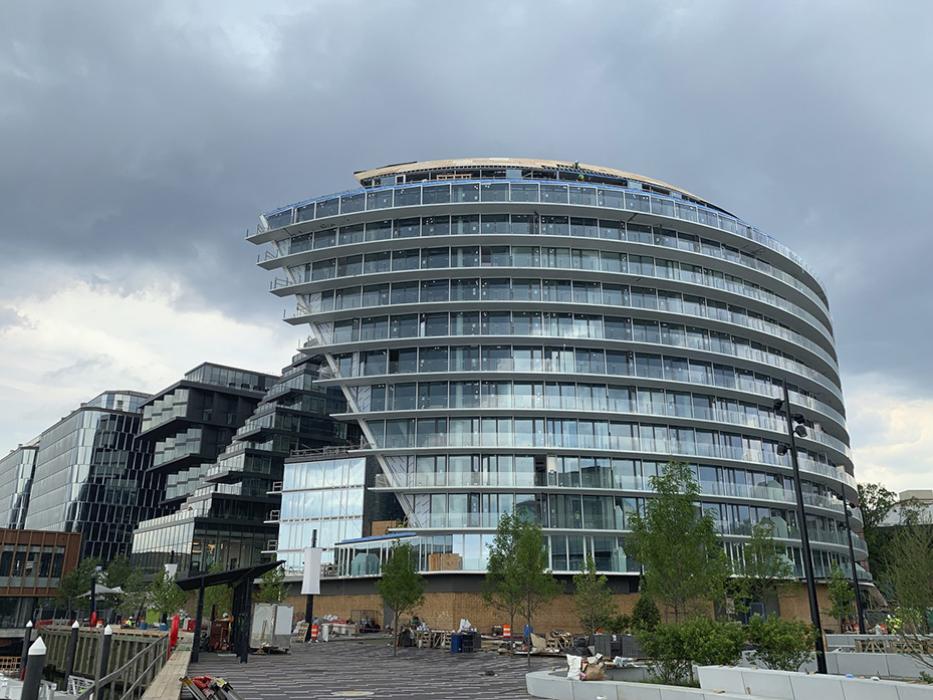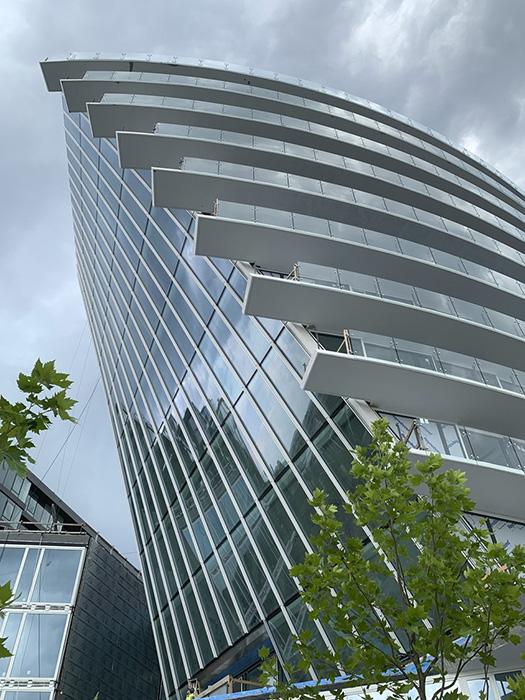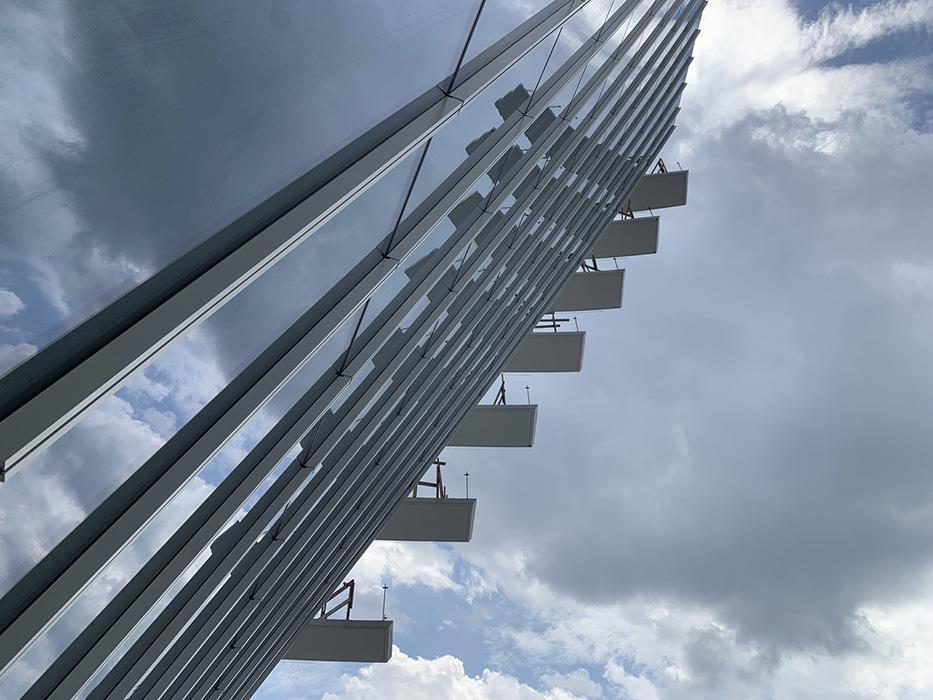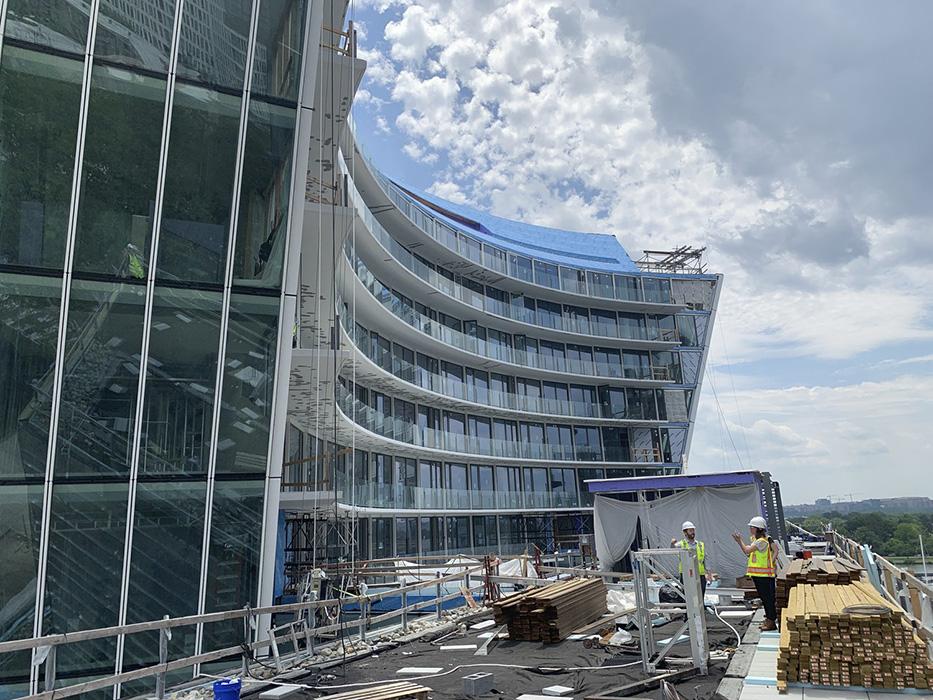 overview
Overlooking M Street Landing Park along the Potomac River, Amaris is a mixed-use residential building on Parcel 9 of The Wharf development in Washington, D.C. Designed by Rafael Viñoly Architects with Thornton Tomasetti providing structural design services, the two-part structure comprises a podium and a curved tower.
The two-story podium contains retail spaces, residences and amenities, and the eleven-story curved residential tower offers 96 units. The below-grade parking and foundations were designed by a separate design team, although we served as the structural engineer of record. The building features north and south wings that slope dramatically, offering residents sweeping views of the river, the Washington Monument and Jefferson Memorial, while allowing daylight to penetrate the units.
highlights
The structure consists of post-tensioned concrete slabs supported by concrete columns and concrete shear walls at the stair and elevator cores.
We designed and coordinated a staged construction method which requires the contractor to compensate for lateral building displacements due to the natural inclination of the structure.
As part of the design process, we coordinated with Washington Metropolitan Area Transit Authority (WMATA) for approvals due building near existing tunnels.
Given the project's location next to the Washington Channel, careful coordination was required with the seawall and other elements, including a buried existing sewer and outfall structure.