Austin Proper Hotel & Residences
The mixed-use tower brings a 244-room hotel and 99 luxury residences and penthouses to Austin's 2nd Street District.
Lead Contact
Project Details
Project Partners
Handel Architects, LLP & Austin Commercial
Number of Units/Apartments
98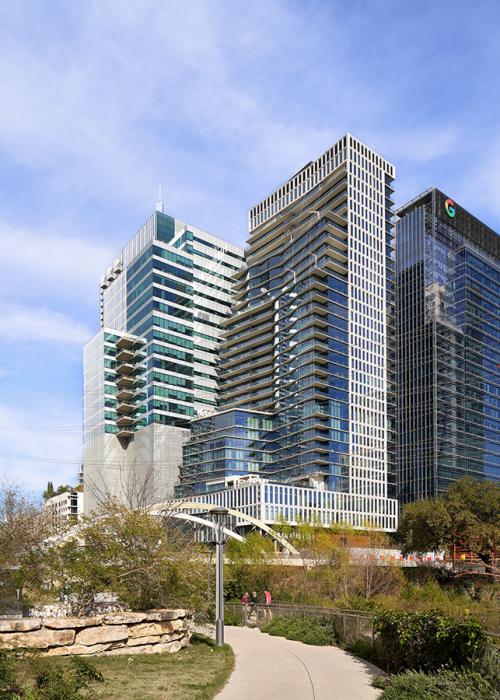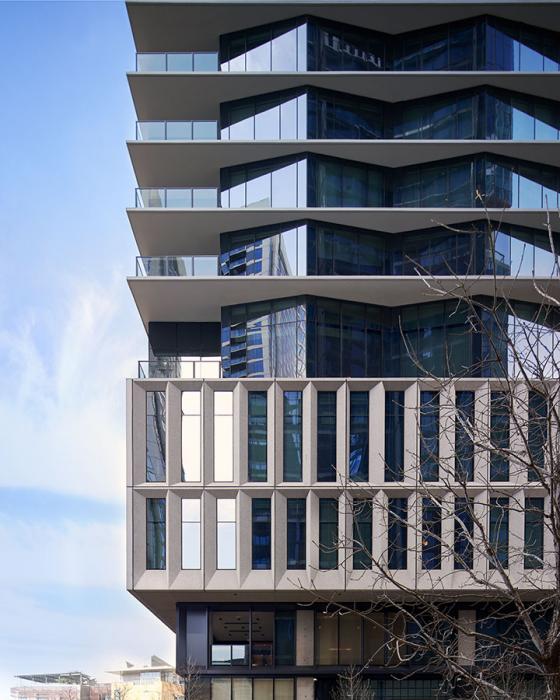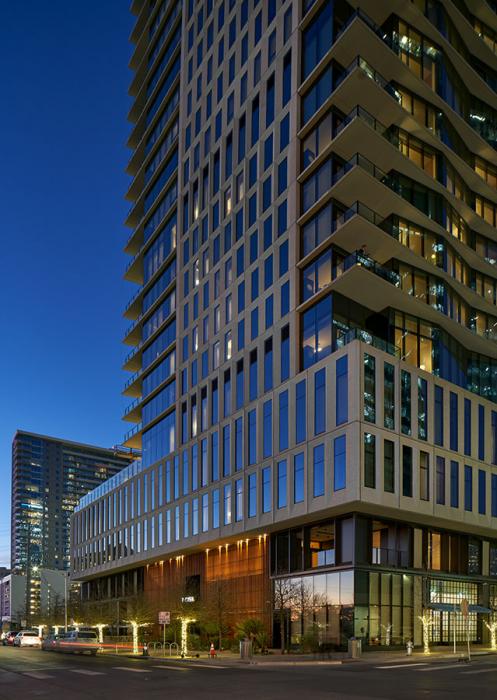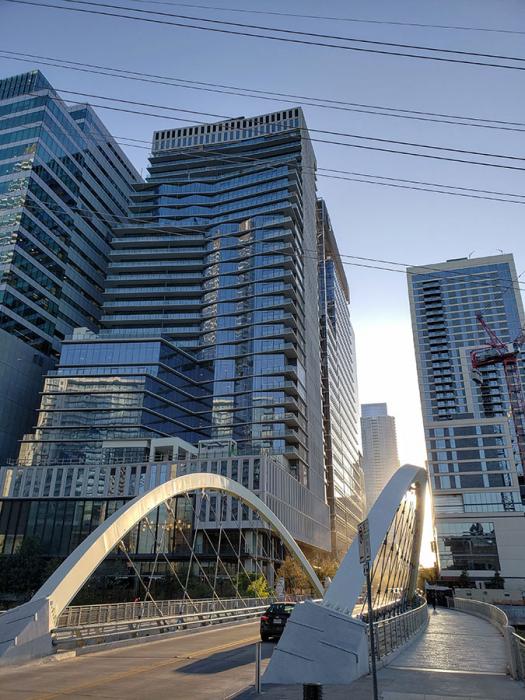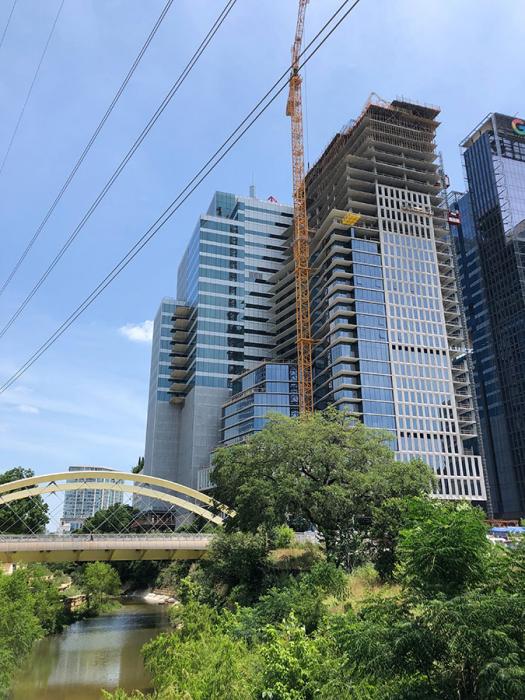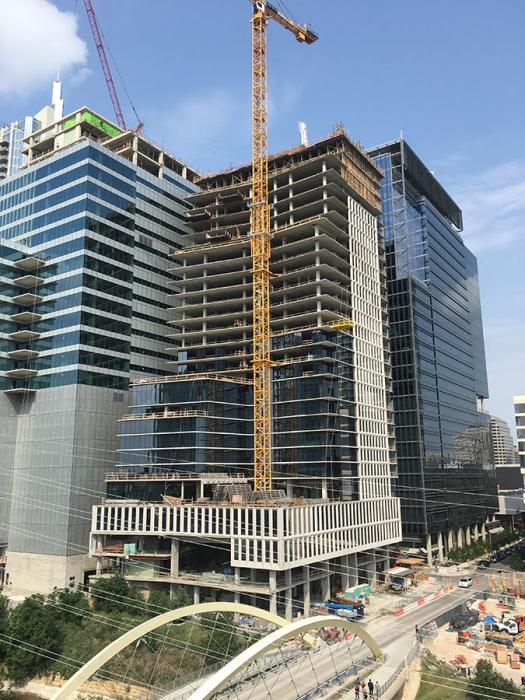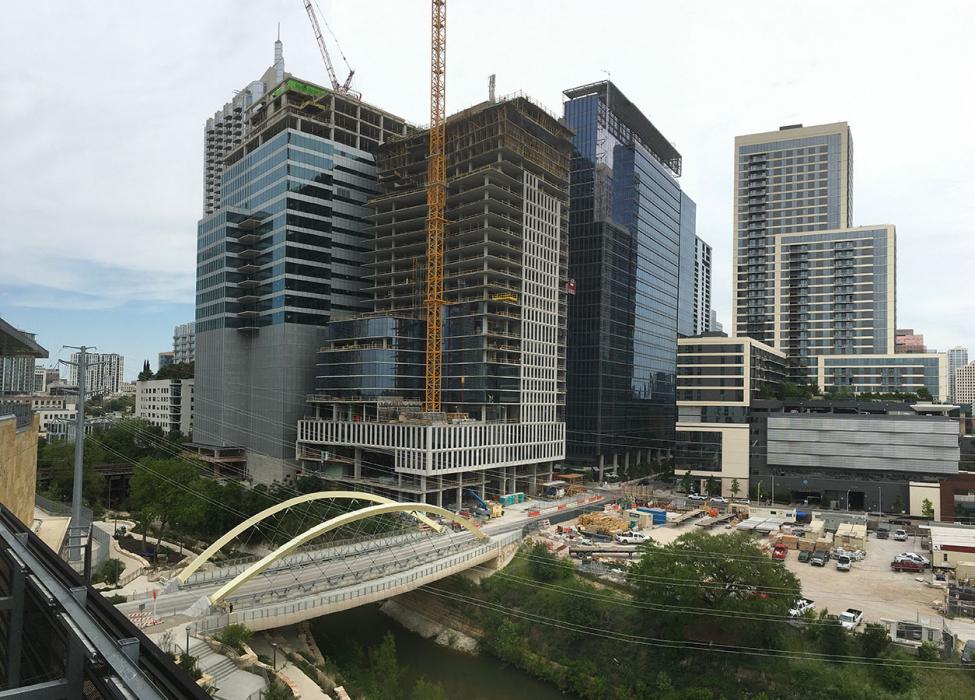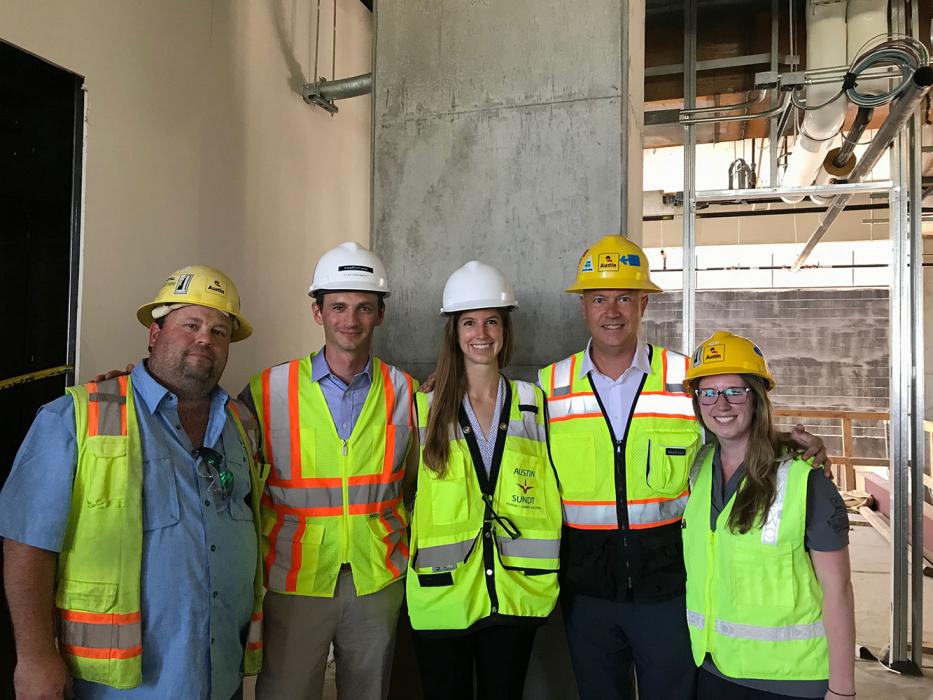 Overview
Built on the site of the former Green Water Treatment Plant, the Austin Proper Hotel & Residences has hotel rooms between floors 3-11, and residential condominiums and penthouses at floors 12 and above. Its two-story base features 9,500 square feet of meeting and event space, indoor/outdoor restaurants, bars and cafes. 
We provided structural design and sustainability services to Handel Architects for the hotel, and residences, which was completed in 2019.
Highlights
The high-rise, four-star hotel includes 244 guestrooms and multibedroom suites and provides amenities such as retail space, a restaurant, bar and lounge space, meeting rooms, two roof decks with swimming pools, six residential plunge pools, a full spa and fitness center and other functions.
The residential portion of the tower includes 98 condominium residences and penthouses totaling 200,000 square feet of net residential space.
The shape of the tower includes many set-backs and cantilevered structural slabs which presented a challenge to stack the columns with limited use of transfer girders. Intense collaboration with the architect, including in-person workshops and online computer modeling gatherings, helped the project team reduce the amount of transfer girders required.
Per the requirements of the City of Austin, the project required to achieve a minimum AEGB 2 Star and LEED Gold rating. We used LEED for New Construction and AEGB Commercial Rating as tools to integrate and prioritize the green building design and construction strategies related to water, waste and energy reduction into the project.