Benjamin Franklin Bridge Cable Dehumidification
Our innvovative solution improved the resilience of bridge cables containing congealed oil – and will continuously monitor and protect them from moisture-induced corrosion well into the future.
Lead Contact
Project Details
Owner
Delaware River Port Authority
Location
Philadelphia, Pennsylvania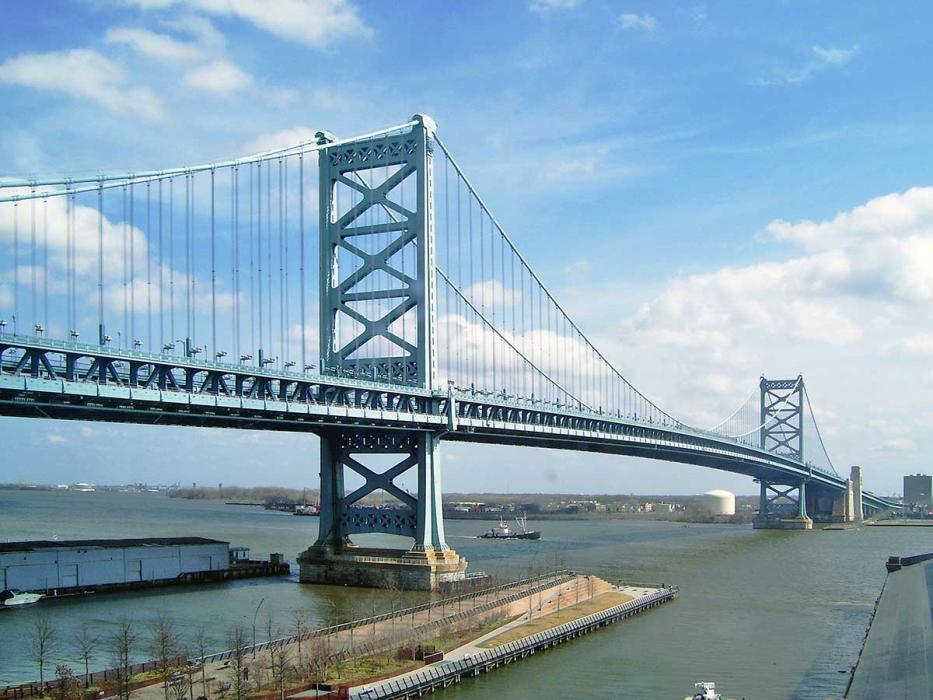 Resilience Isn't Just for Buildings
The resilience of any suspension bridge relies, in large part, on the condition of its cables. So when an internal inspection uncovered damage to the cable wires of the 96-year-old Benjamin Franklin Bridge, our job was to help preserve them. 
The solution sounds simple: wrap the cables in an elastic membrane and pump in dry air to evaporate moisture and expel it through strategically placed ejection ports. But these cables presented an unusual challenge: oil had been injected into them to coat their wires and inhibit corrosion. Over time, much of the oil had hardened, impeding the passage of air.  So how do you inject air when coagulated oil is blocking it?
A series of "blow tests" revealed how far air could travel  along each cable. This determined where we installed air injection and ejection points. Sensors placed along the length of the bridge measure conditions at these entry and exit points. A buffer chamber in the bridge anchorage automatically turns the system on or off when the cables approach predetermined relative humidity limits. This is the first time this type of  dehumidification has been performed on bridge cables containing oil.