Safety? Check. Reliability? Check. Extended service life? Check. For bridges of every size, type and material, we can help you conquer your inspection and maintenance goals.
Safer crossings. Fewer closures. Reduced maintenance, reconstruction and replacement costs. A rigorous bridge inspection program can offer innumerable benefits. But to realize them, you need a firm that knows how to do it right. Over four decades, Thornton Tomasetti has built an unrivaled reputation for excellence and accuracy in bridge inspection. And we're more familiar than any other firm with the regulations governing the inspection of bridges.
Bridge Condition Inspections
Our team has inspected more than 1,500 bridges and 10,000 spans in the five boroughs of New York City alone. We're first responders in emergency situations like truck-on-bridge impacts and deck failures. And we provide special inspection services for bridges following natural disasters like hurricanes and earthquakes. We can help you enhance public safety and make strategic selections of bridges for rehabilitation.
We conduct all types of condition inspections for both large, complex bridges and conventional highway bridges, including: 
Biennial
Interim
In-depth
Special
Emergency 
Fracture-critical 
Our services include:
Emergency response and critical issues
Standard periodic reviews
Bridge load ratings
Development of repair details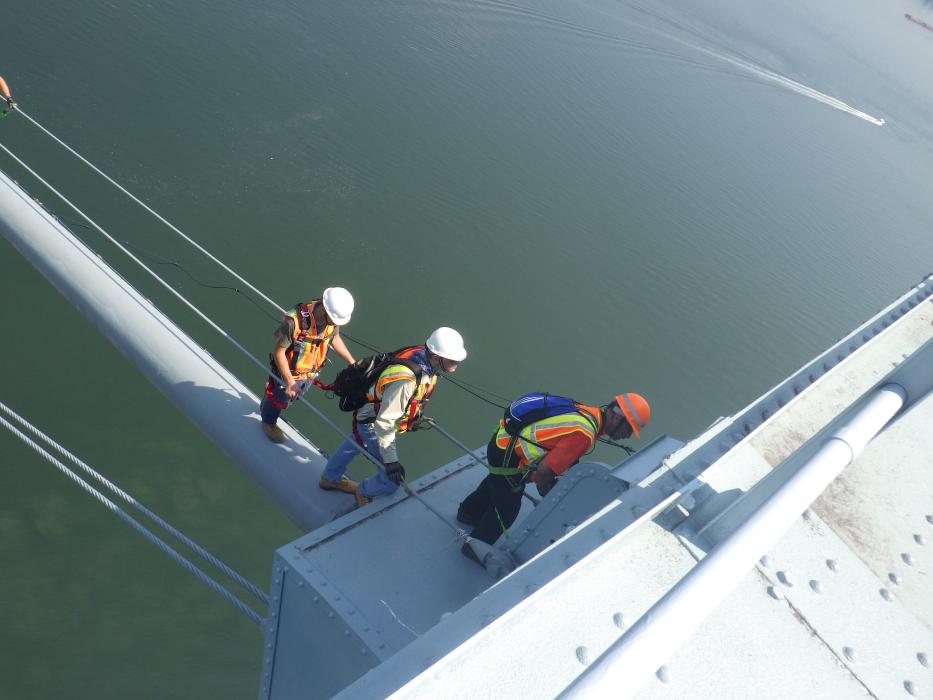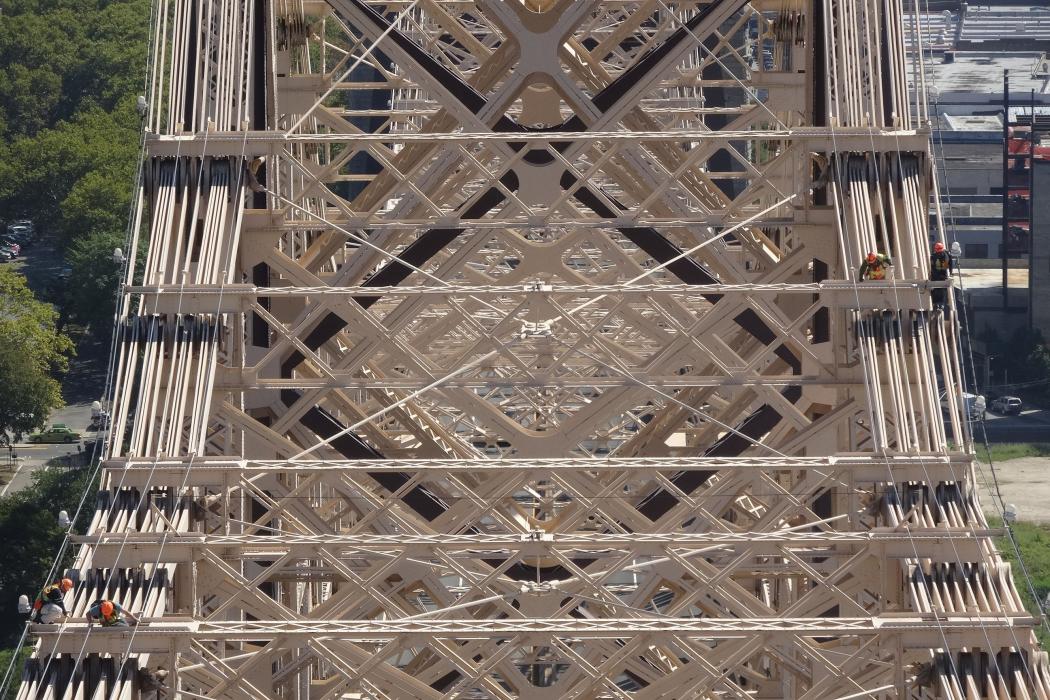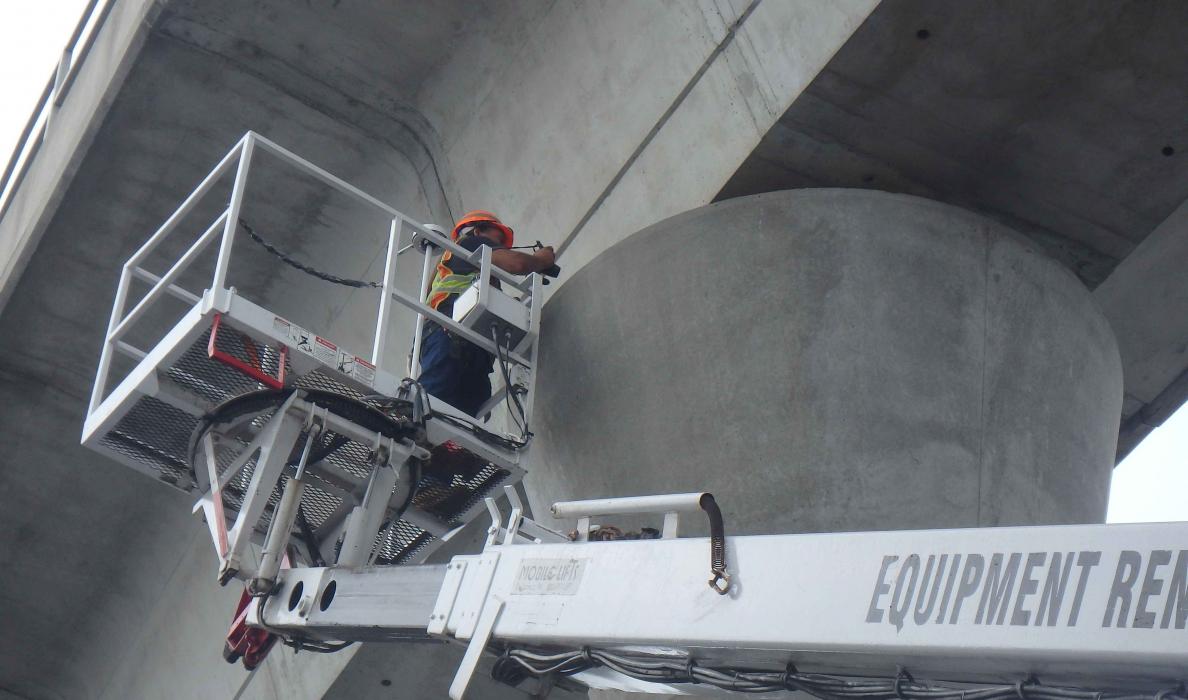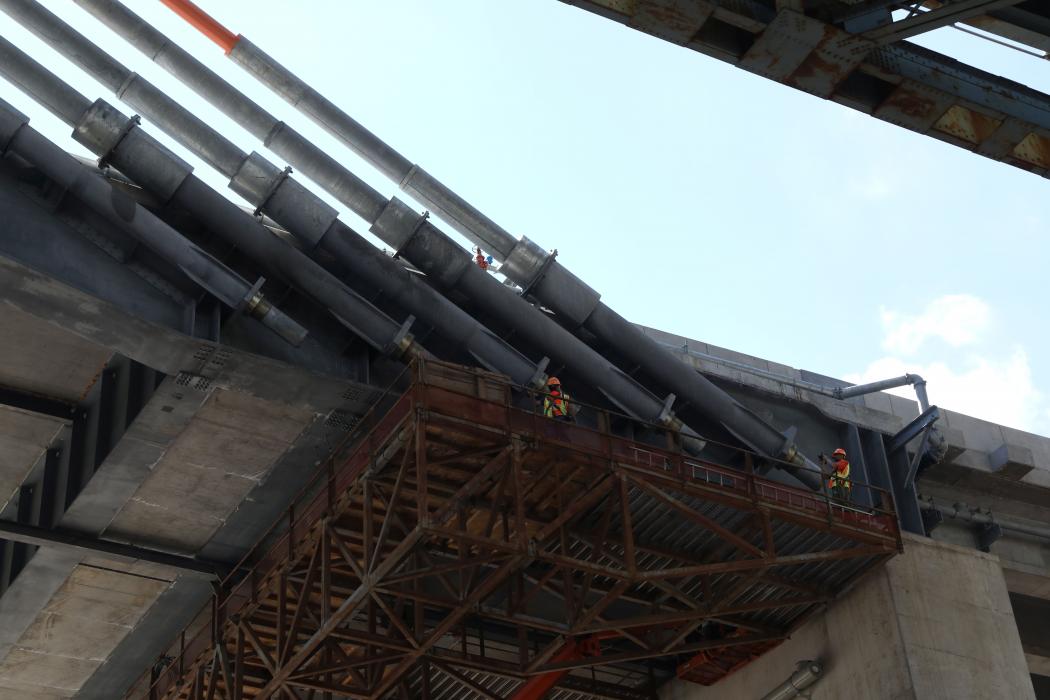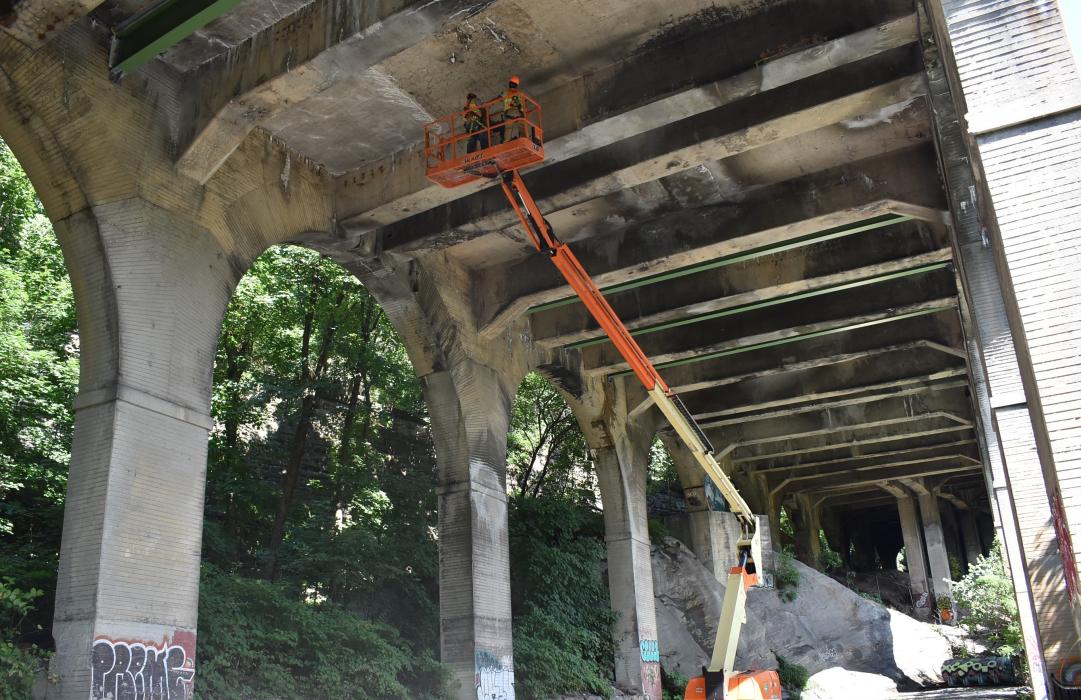 Bridge Resident Engineering Inspection
Our resident engineers are well-versed in design and construction – including issues unique to infrastructure. So they provide authoritative answers to the questions that arise during bridge construction and rehabilitation. Throughout construction, we help keep your project on schedule and under budget, minimize traffic disruptions and maintain community support. We know how to balance the competing priorities of local and public agencies, transportation authorities, railroad owners, communities, emergency services and public officials. 
We've performed bridge inspections and resident engineering services for many high-profile clients, including:
The New York State Department of Transportation
The New York City Department of Transportation
Metropolitan Transportation Authority Bridges and Tunnels
The Port Authority of New York and New Jersey
The New York State Thruway Authority