The first LEED Platinum-certified standalone ice arena in the United States and the first LEED-certified complex on campus.
Project Details
Project Partners
Architectural Resources Cambridge
Location
Waltham, Massachusetts
Sustainability
LEED Platinum Certification
Teams/League
Bentley Falcons - NCAA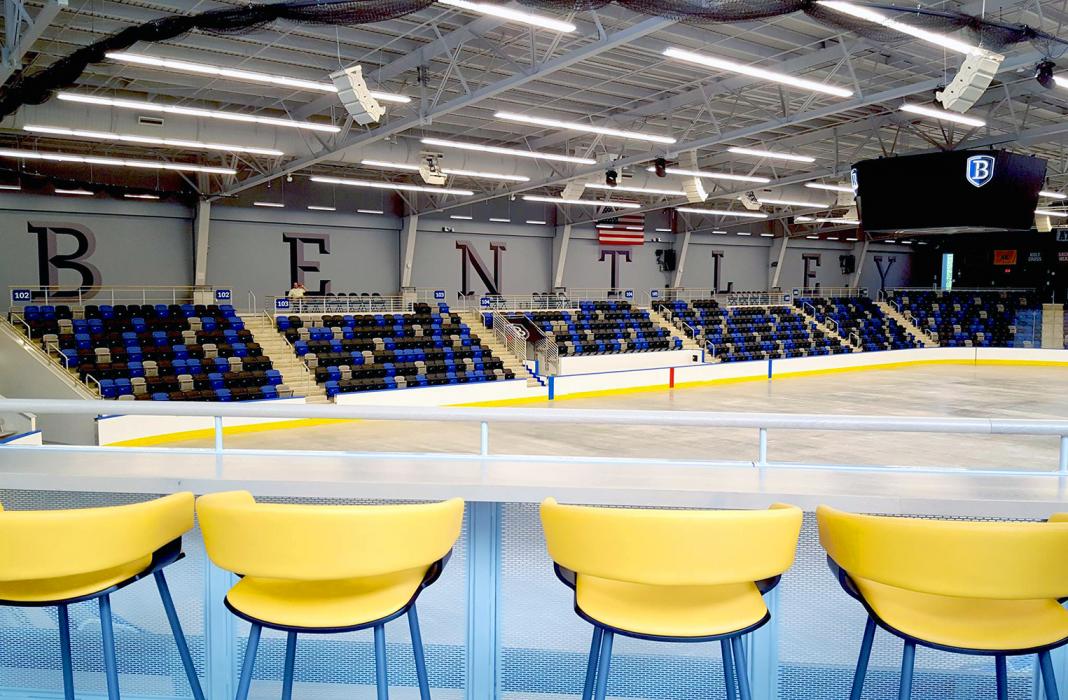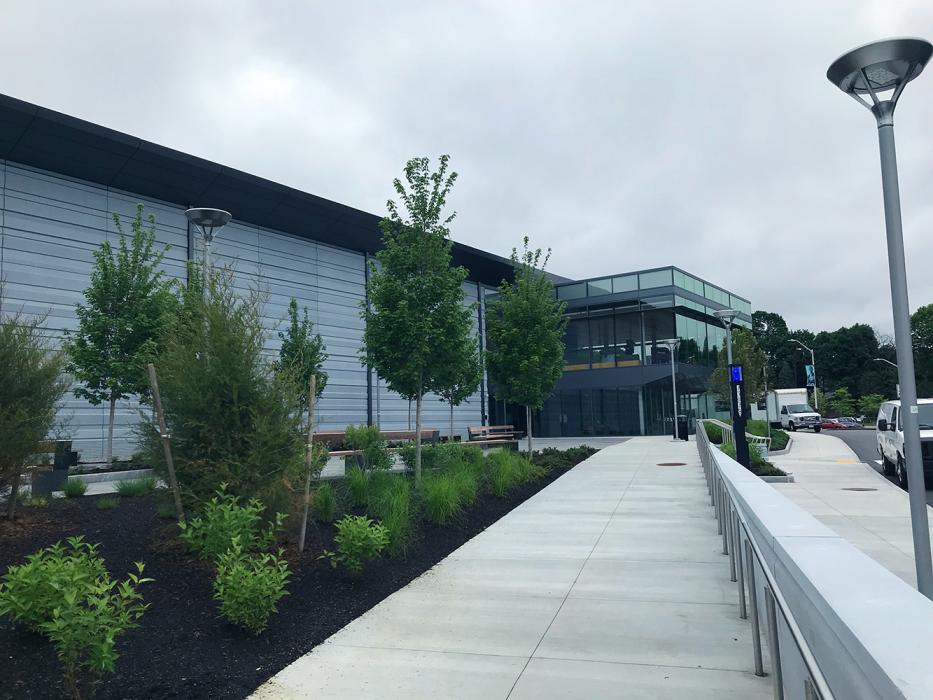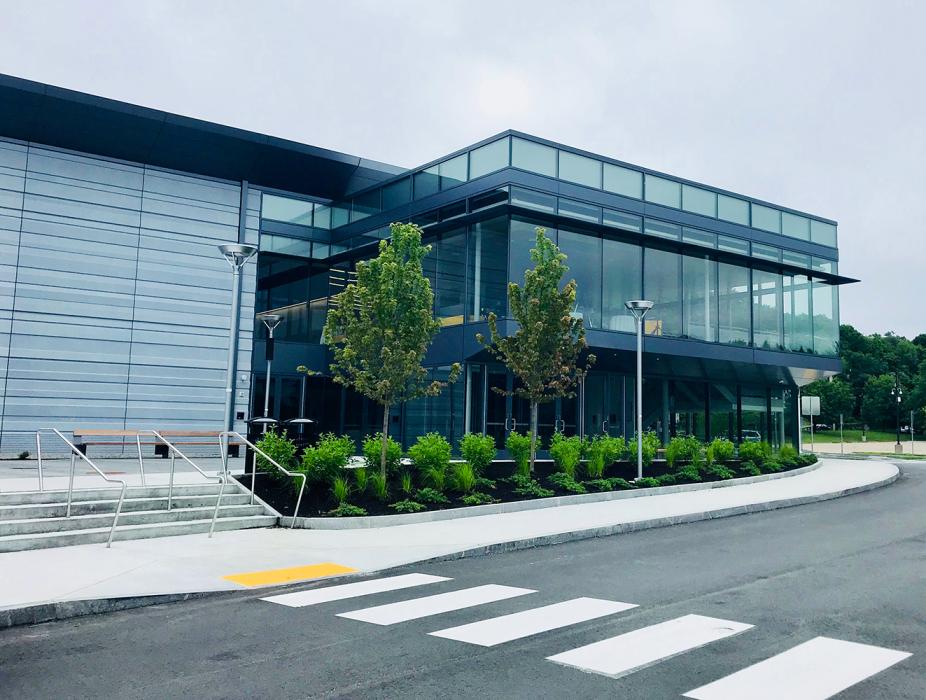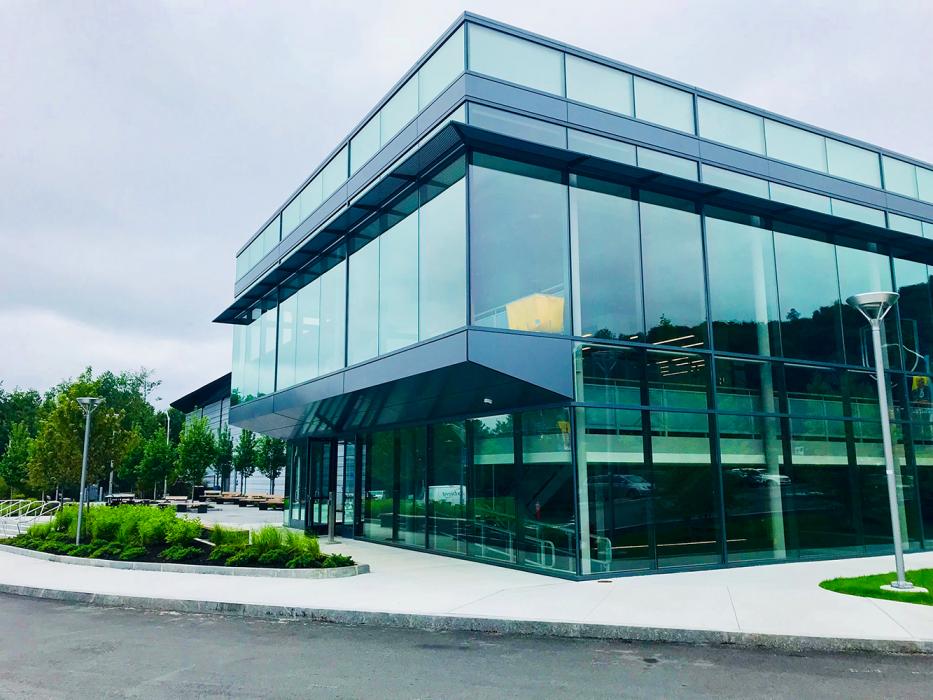 Modern Sustainable Design For A Century-Old Campus
Bentley University's new ice arena for their NCAA Division 1 men's ice hockey team also serves as a multipurpose space for students and community members. The arena features a 85-foot-by-100-foot ice sheet, fixed seating and support spaces such as locker rooms, press boxes, offices and event rooms. The facility can also host university events like career fairs, speaking engagements, alumni events and concerts. The second-floor concourse lobby offers a gathering space for before and after large events.
We provided sustainability services to Architectural Resources Cambridge for the new arena, which opened in 2018.
Highlights
The arena incorporates a 500kW array of 1,400 PV panels on the roof which produce approximately 40 percent of the building's total annual energy use.
Water-saving fixtures reduce water use by almost 50 percent. Twenty percent of the locally-sourced construction materials are made of recycled content and at least 50 percent of wood materials are certified by the Forest Steward Council. Other sustainable features include permeable pavers on the outdoor plaza to reduce storm water runoff and high-efficiency LED lighting.
The Bentley Arena is the first standalone ice arena in the country to receive LEED Platinum certification.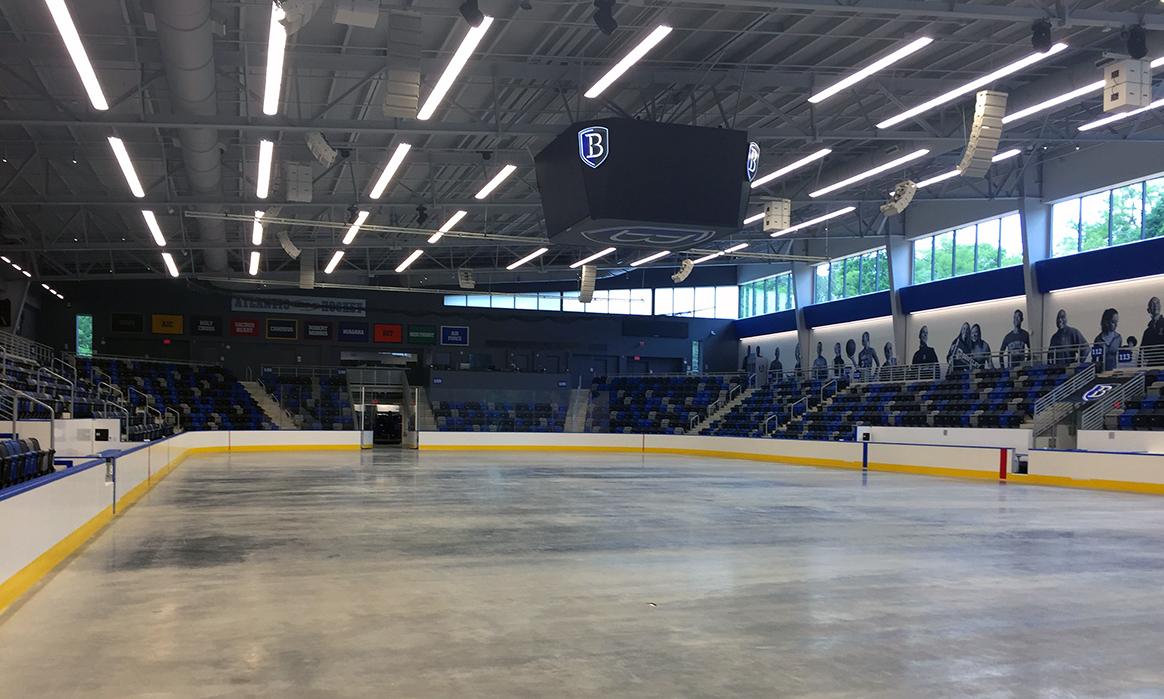 Bentley Arena