Overlooking the Colorado River, this concrete office tower development has a unique structural design for each floor and a sail design along the west façade.
Lead Contact
Project Details
Project Partners
Pelli Clarke Pelli & STG Design
Owner
Trammell Crow (Development Manager)
Sustainability
LEED Platinum Certification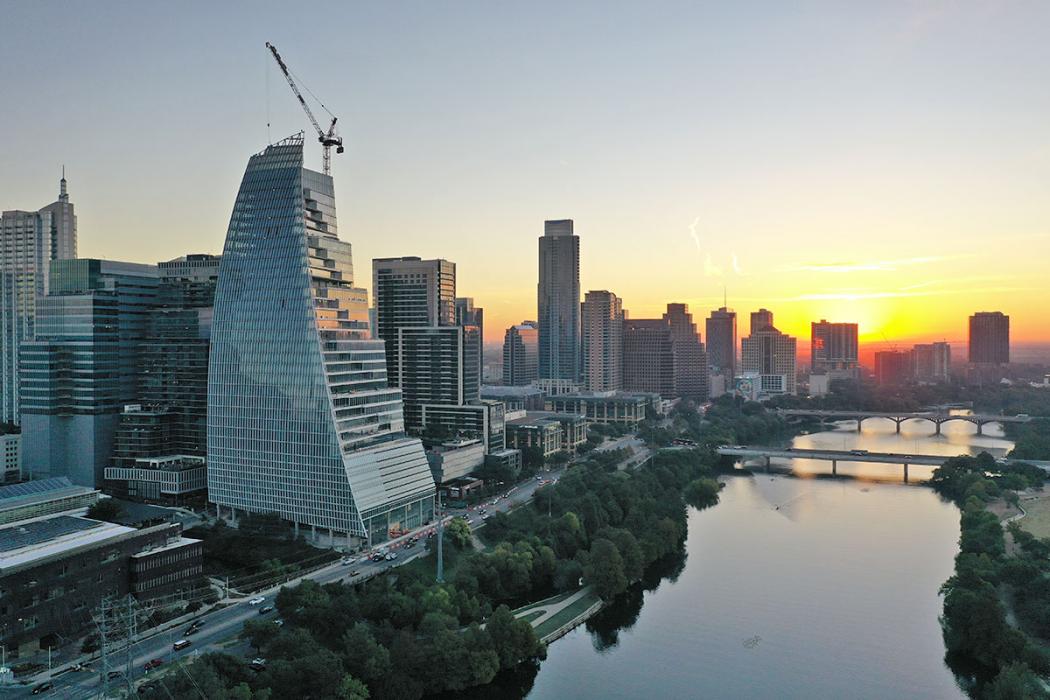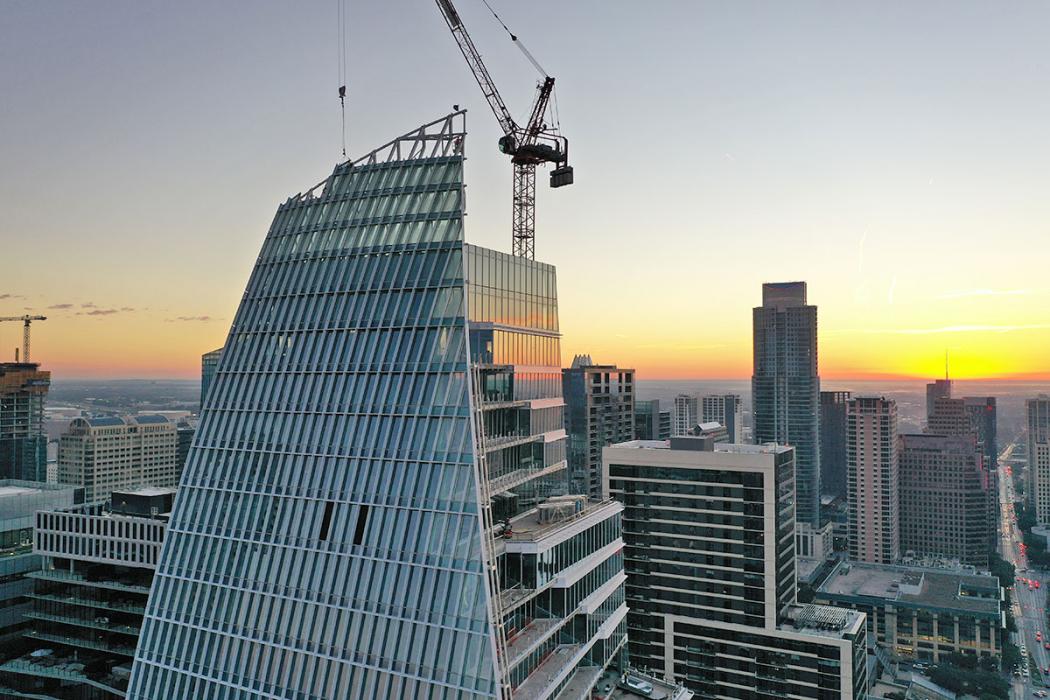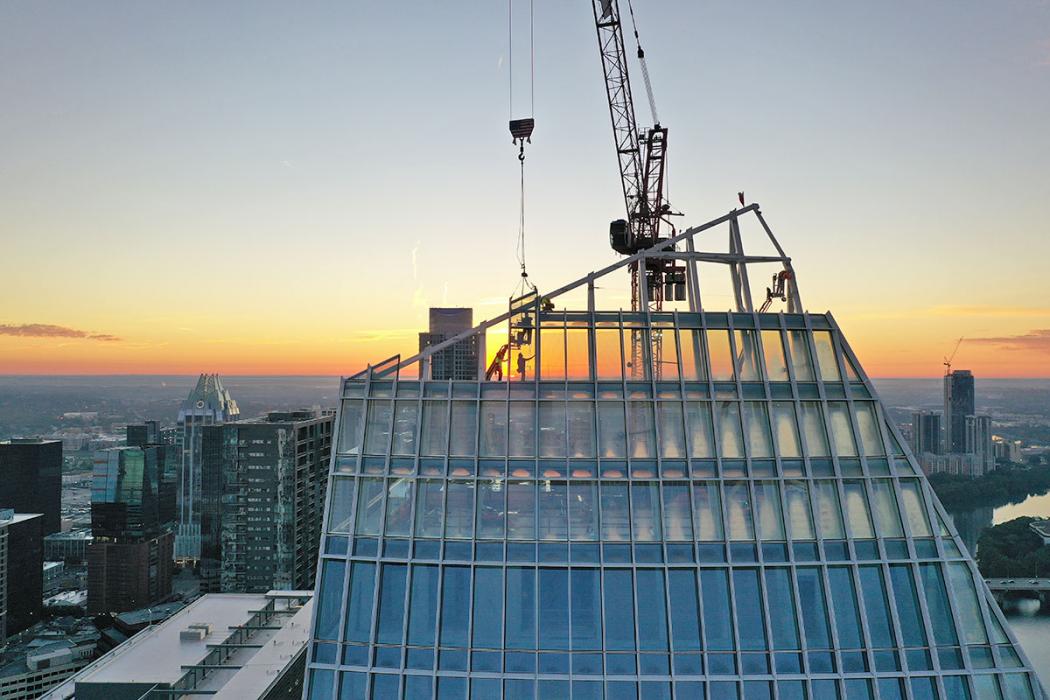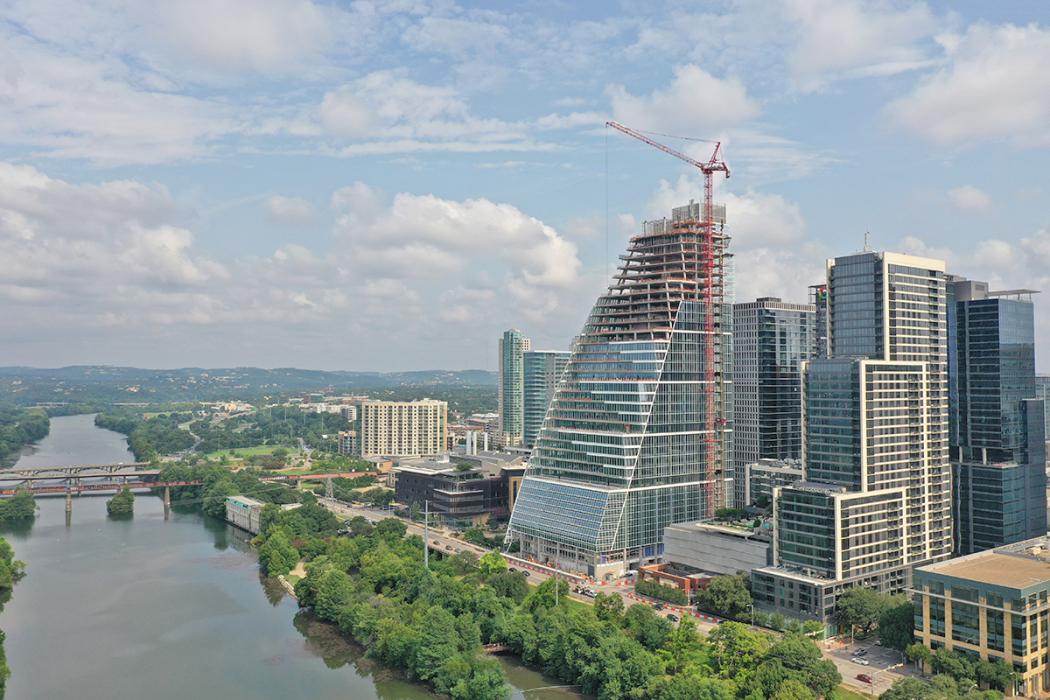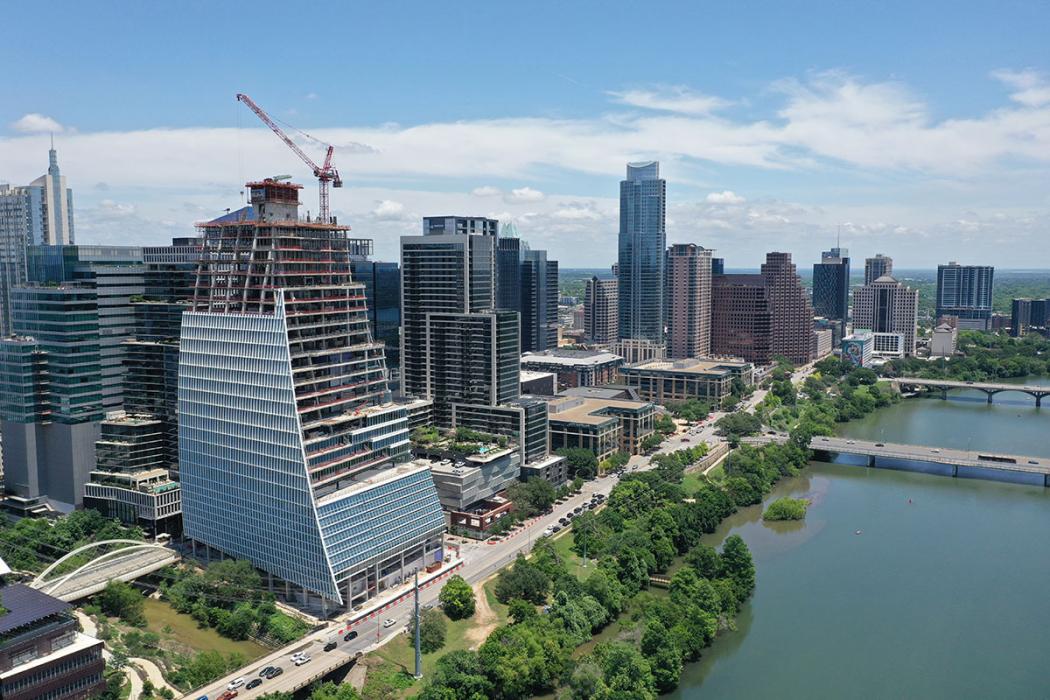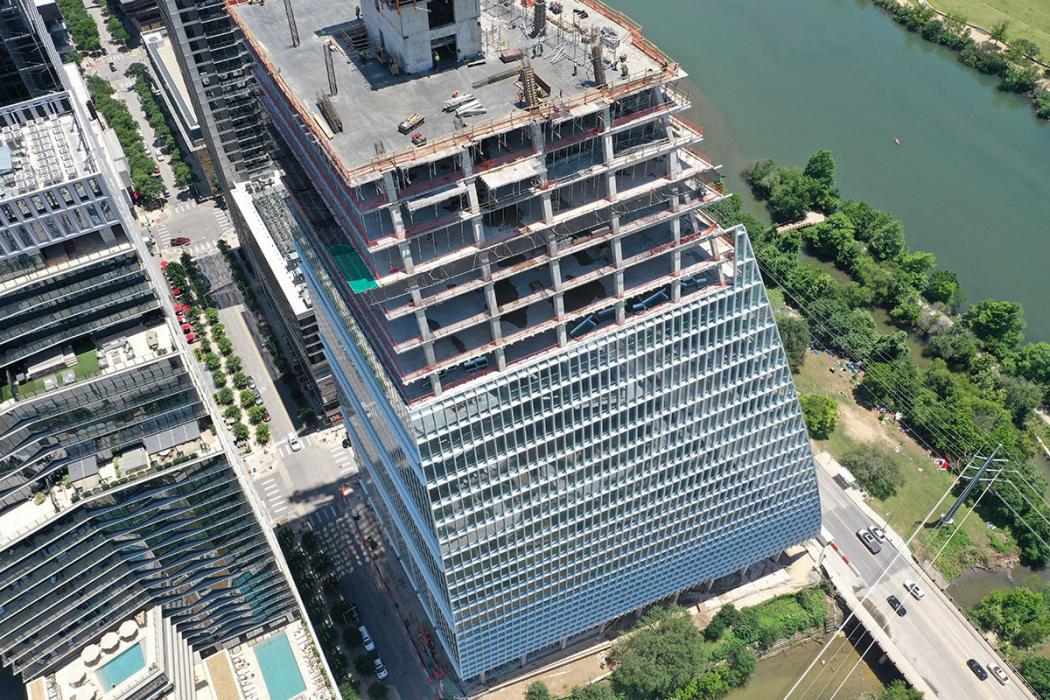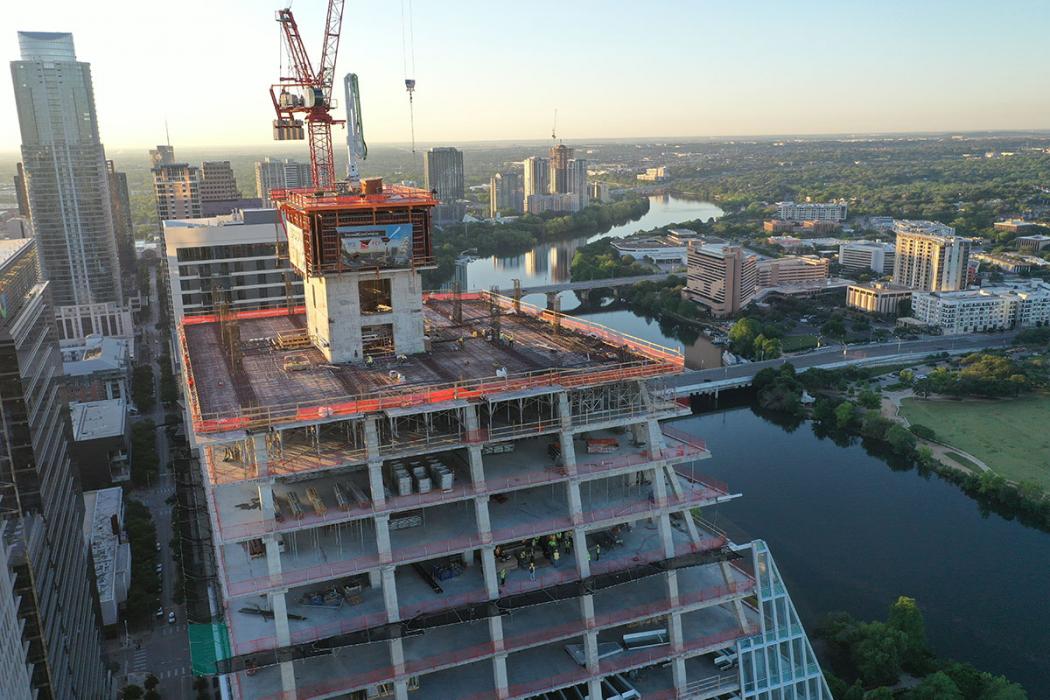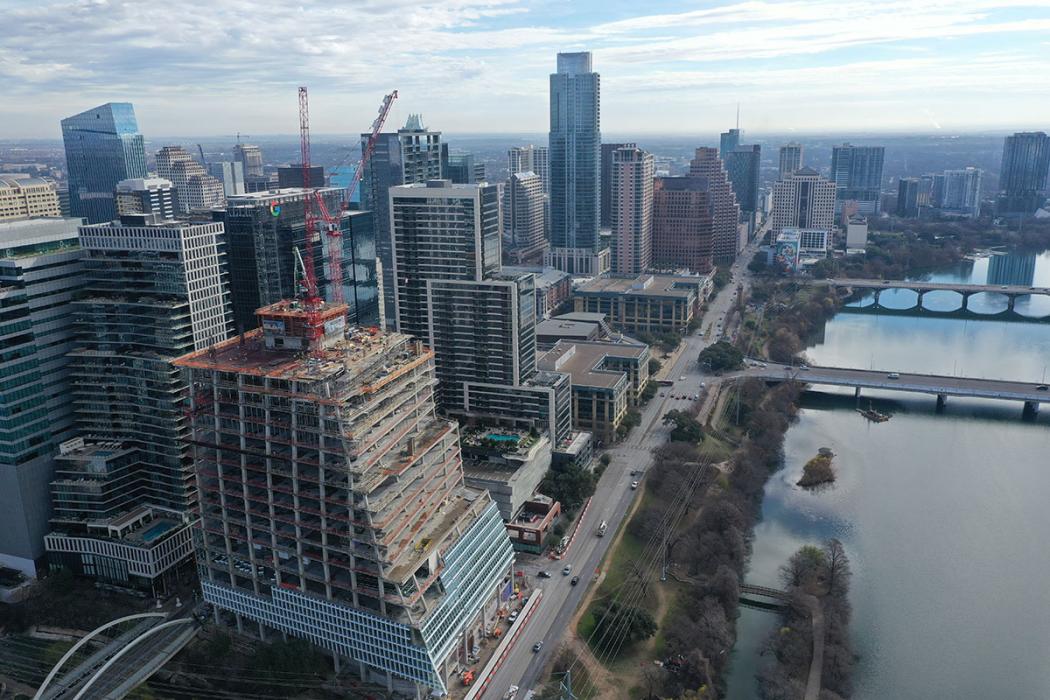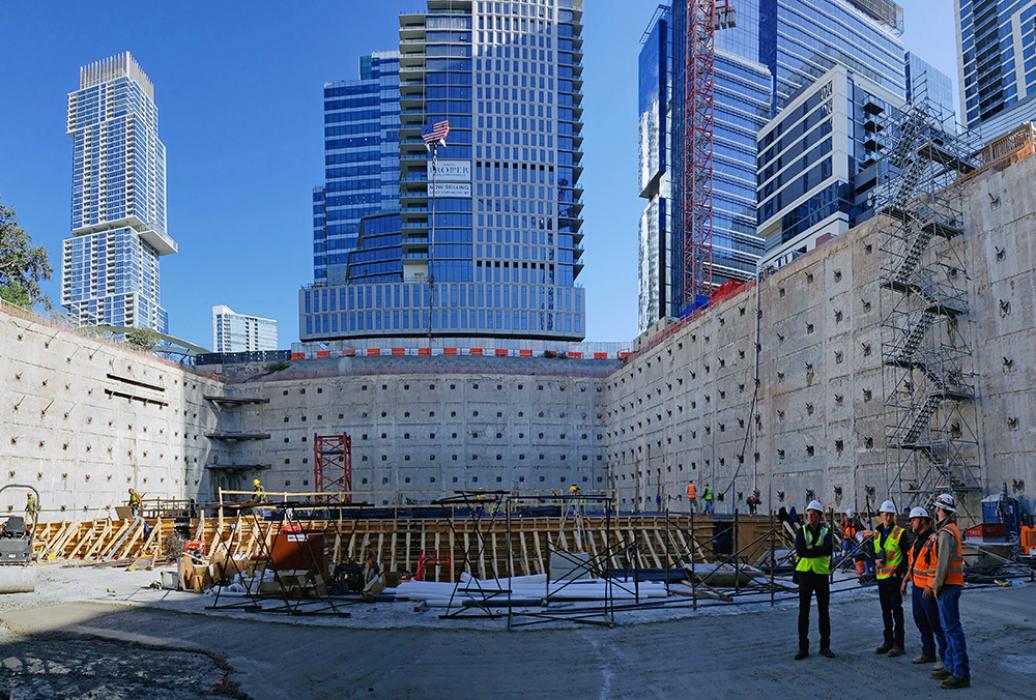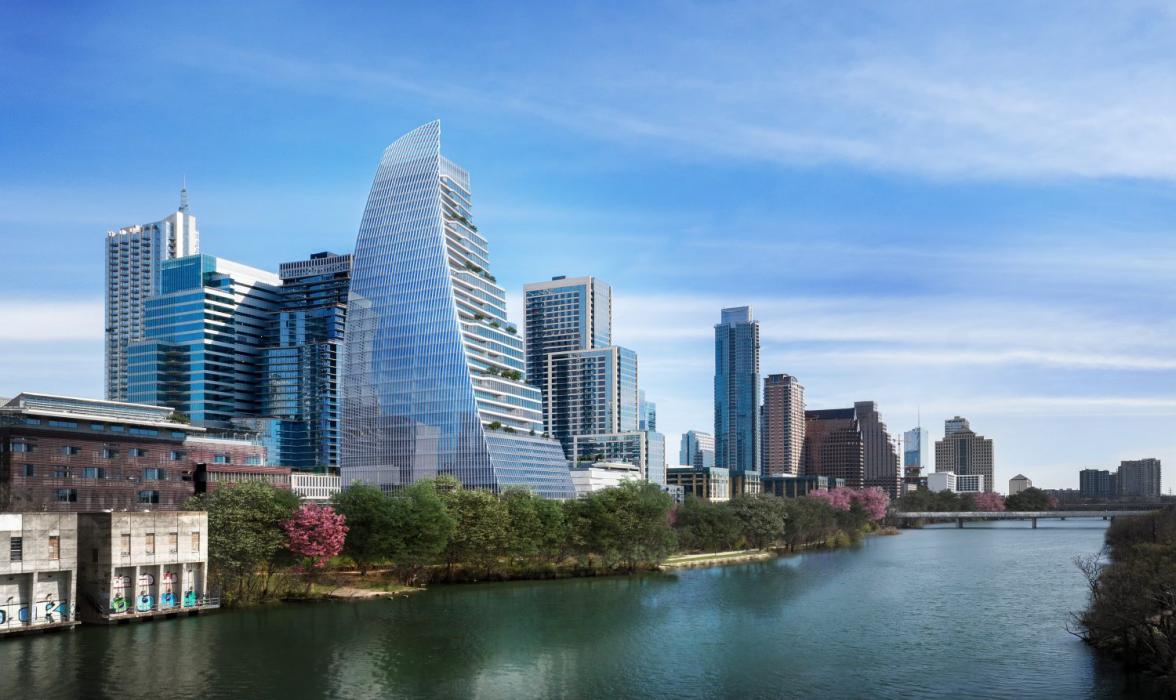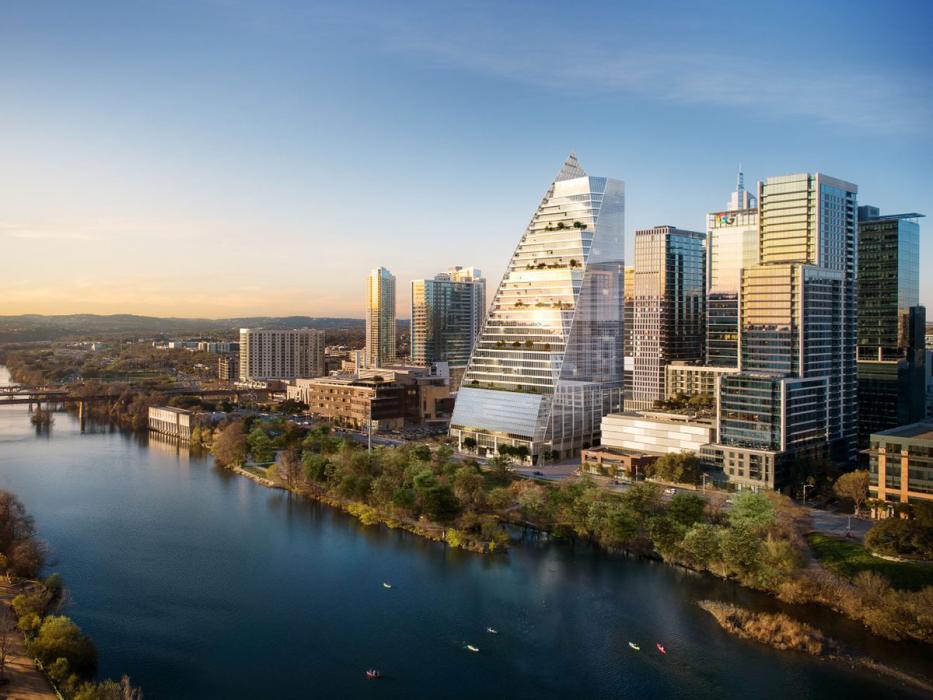 Overview
Located on the former Green Water Treatment Plant site and overlooking the Colorado River, Block 185 is a 1.5-million-square-foot, 35-story concrete office tower with a unique structural design for each floor and a sail design along the west façade. The building includes 745,000 square feet of office space and 10 levels of above-grade parking spaces. 
We are providing structural design services to Pelli Clarke Pelli and STG Design for the development, which completed in 2022.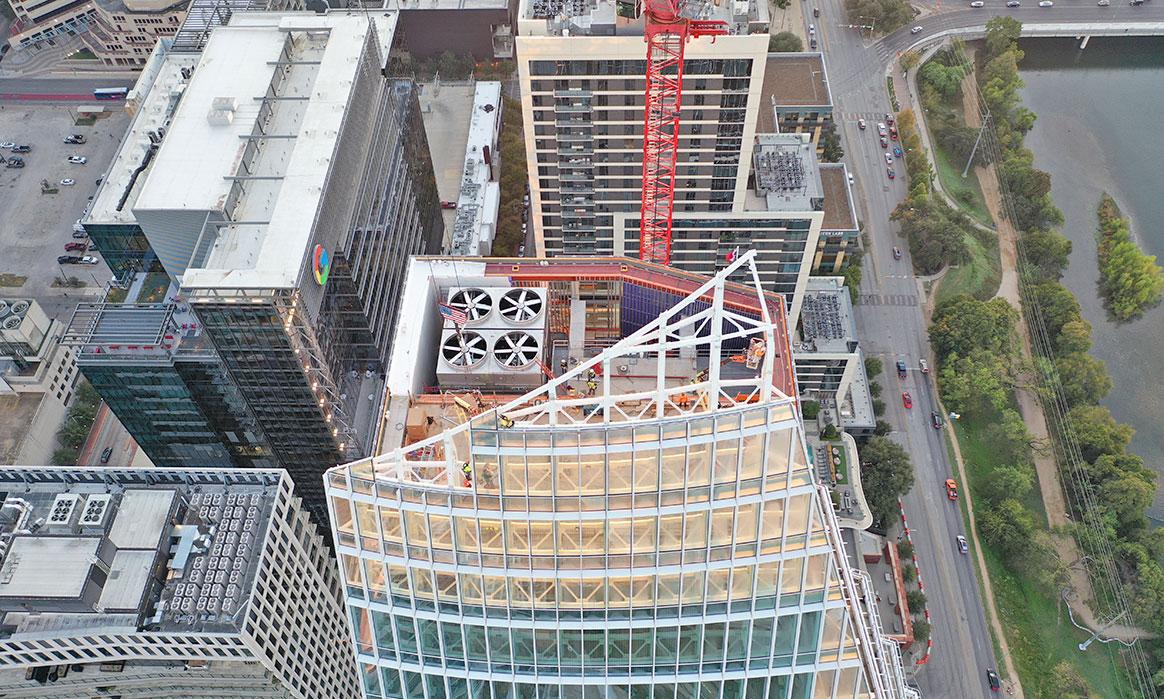 Courtesy DPR Construction
Crown Install
Highlights
The distinct sail shape on the western façade and a stepped and terraced southern façade posed some unique structural challenges. The shape is achieved through sloped structural concrete columns on the tower's perimeter, which required careful coordination between Thornton Tomasetti, the architects and the curtain wall design-build contractor, Permasteelisa.
With a series of balconies at every fifth floor, the setbacks on the southern façade are made possible by strategically placed columns, the majority of which avoid transfer beams. A concrete core provides the tower's lateral stability and houses elevators, stairs and MEP back-of-the house functions. 
Significant planning went into the column grid and layouts to accommodate the office and above and below-grade parking programs. The chosen system entails a generous 45-foot span in the east-west direction, and 30-foot span in north-south direction.
The resulting leasing bays allow for open office interiors with an efficient desk planning layout and provide for ample space for the many amenity areas requested by the tenant and owner. Large areas of the slabs have also been prepared without post-tensioning to accommodate future modifications, such as for communicating interior stairs or slab openings.
The below-grade parking system was optimized by adding a column to each bay, such that the typical bay (30 feet by 45 feet) was reduced to 30 feet by 30 feet. This efficient solution allowed for a flat mild reinforced slab system to be used below grade, which minimized the vertical floor-to-floor dimension since no beams were required.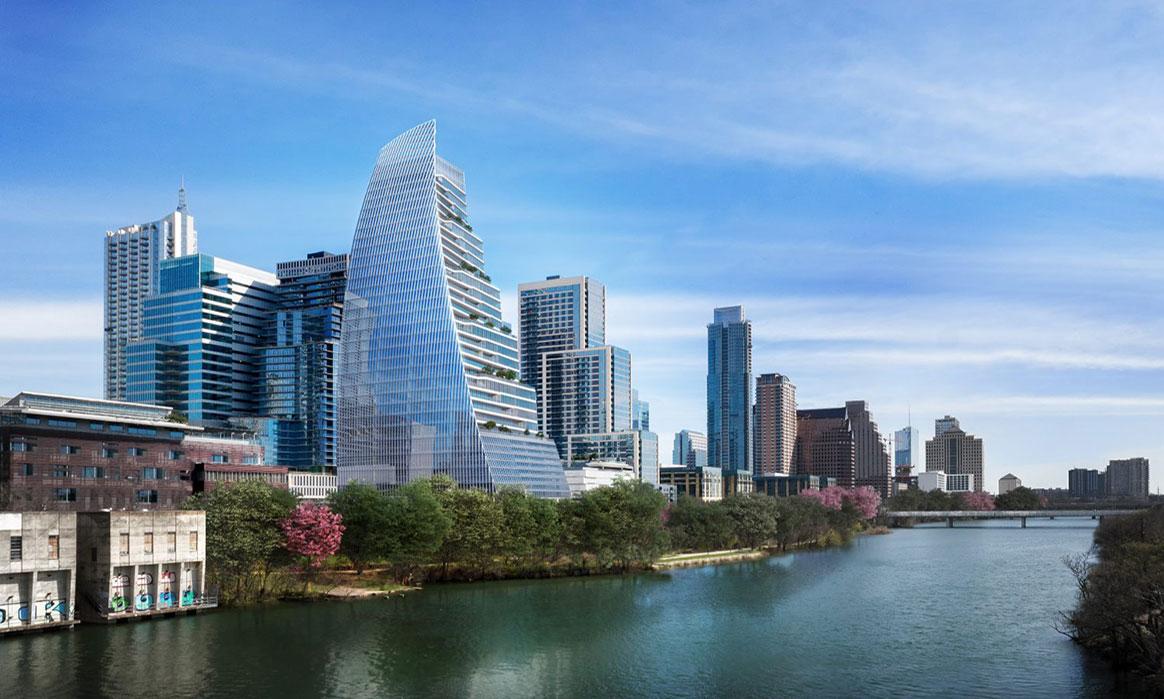 Rendering by Steelblue LLC, courtesy Pelli Clarke Pelli
Block 185 Concrete Pour - Courtesy DPR Construction