Brookfield Place Winter Garden Pavilion
The Winter Garden Pavilion consists of a glazed box supported by two 53-foot, tree-shaped, sculptural steel columns.
Lead Contact
Project Details
Project Partners
Pelli Clarke Pelli Architects
Owner
Brookfield Office Properties
Location
New York, New York
Project Awards
AISC, IDEAS2 Merit Award for Excellence in Steel-Frame Building Design, 2014
ACEC-NY, Engineering Excellence Award, 2014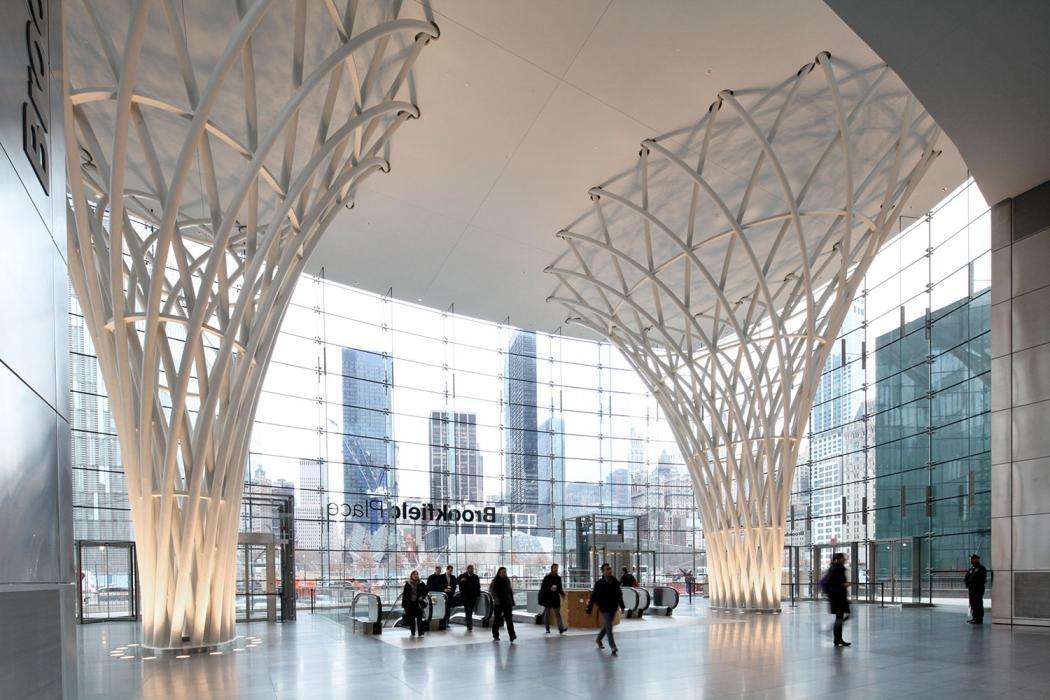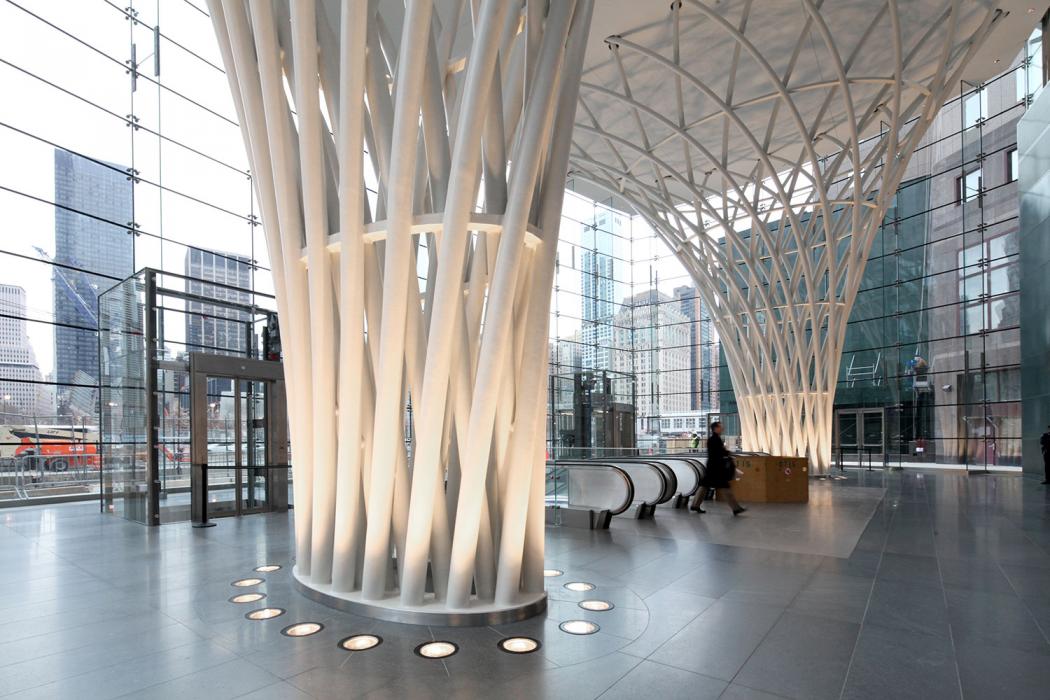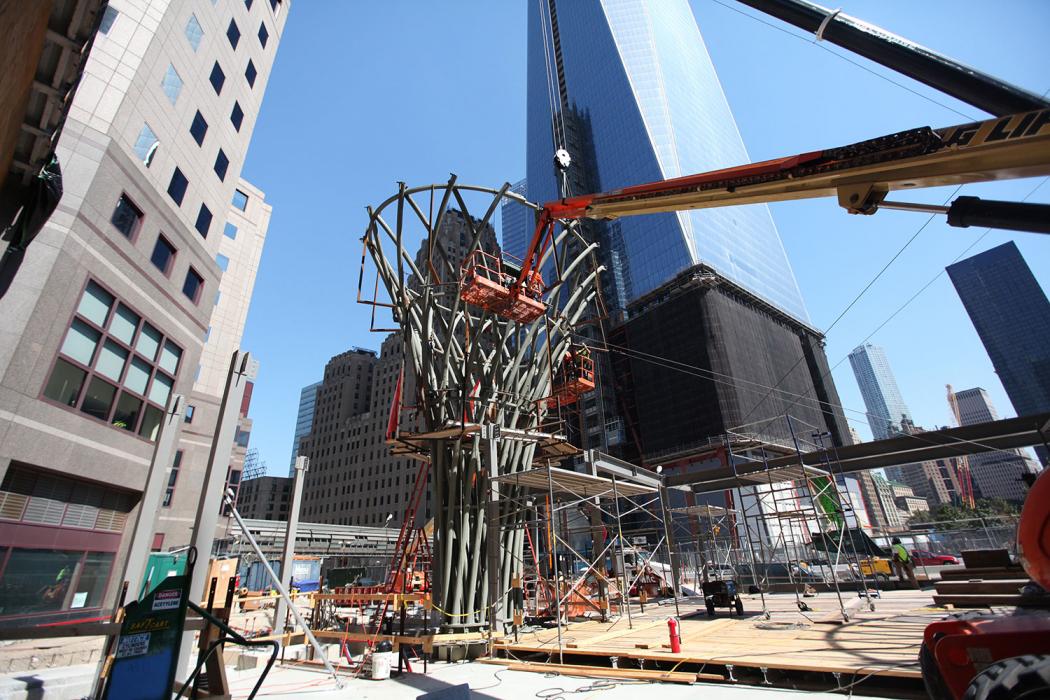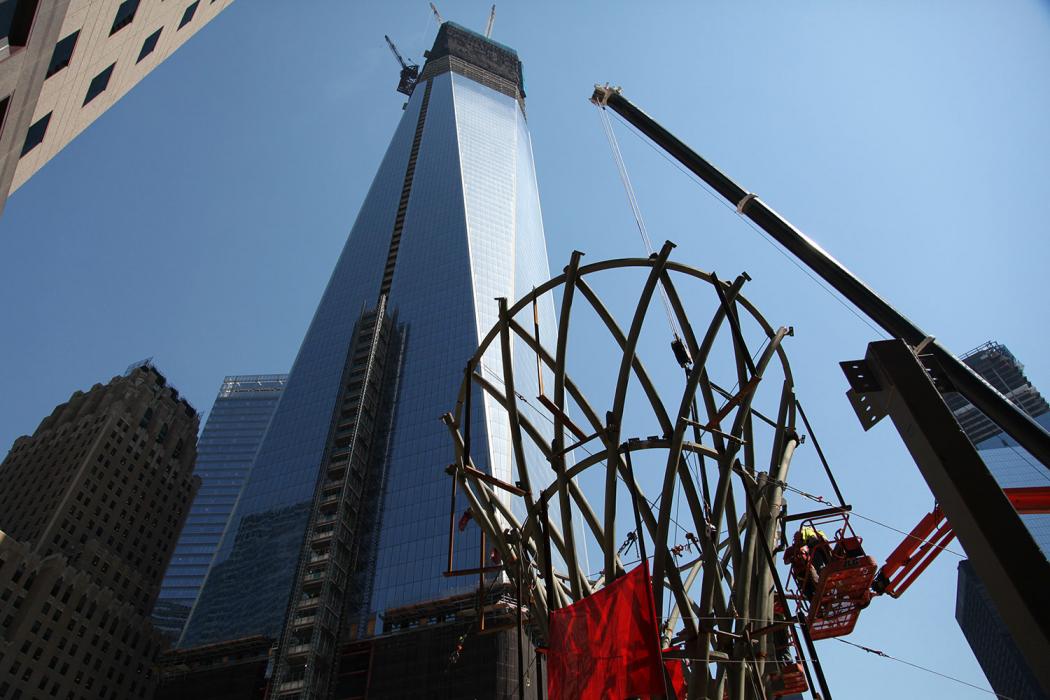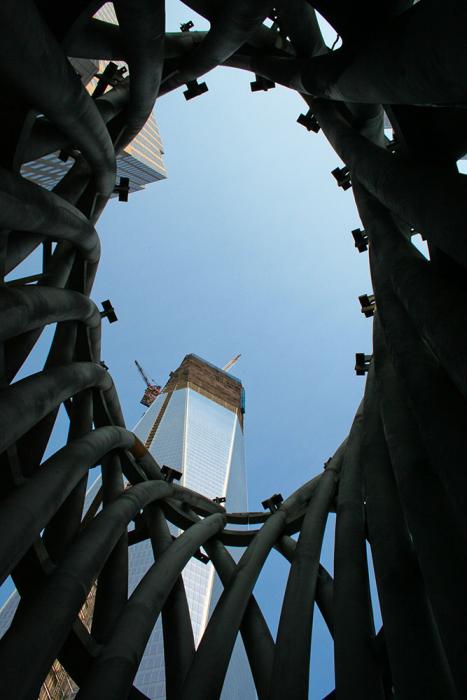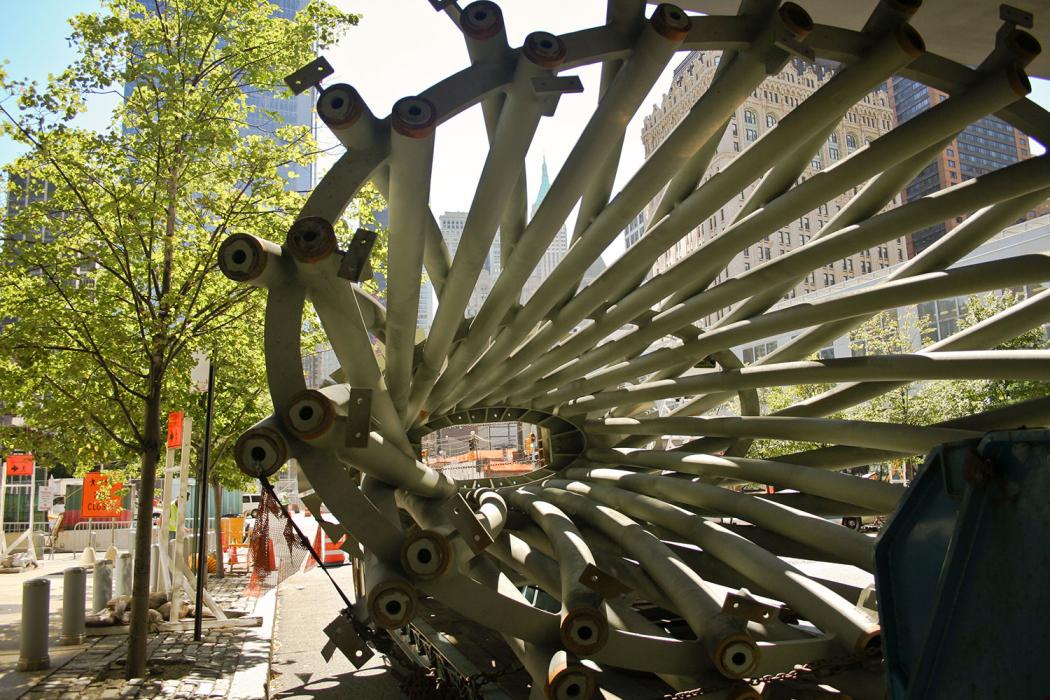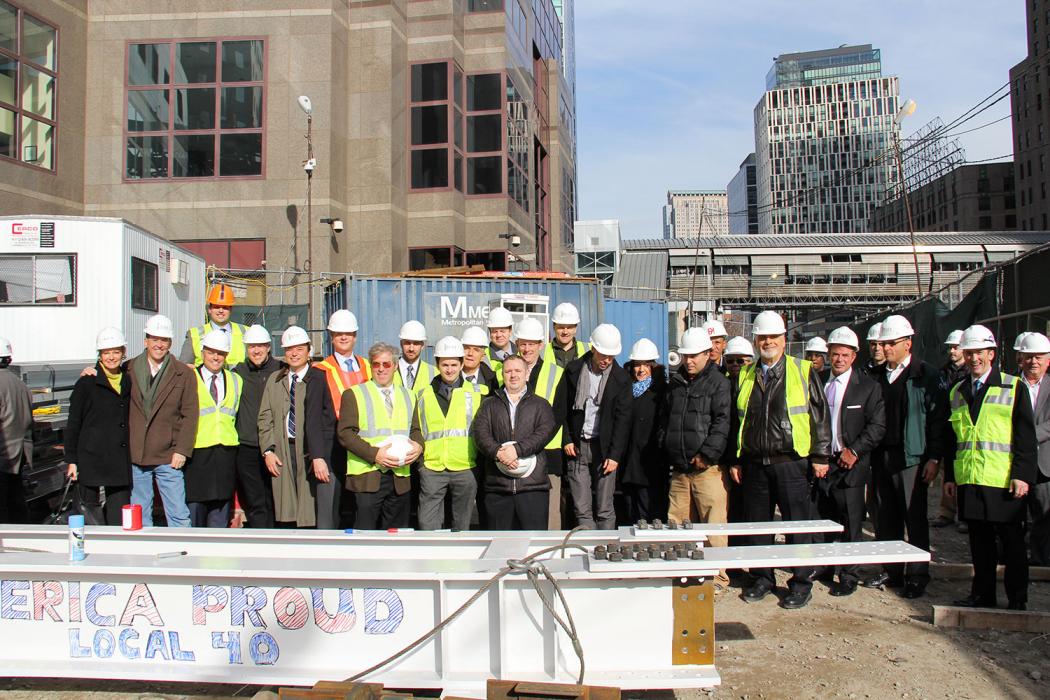 Rebuilding a Vital Connection For Lower Manhattan
We provided structural design services in 1989 for the Winter Garden at the World Financial Center in Lower Manhattan, a signature feature of the complex that doubles as a cultural exhibition area and a key transportation connection for commuters and visitors traveling to the city's financial district. Following the September 11, 2001 terrorist attack, we returned to perform significant repairs to damaged portions of the structure, helping it to reopen to the public in 2002.
A few years later, we returned once again to provide structural design services to Pelli Clarke Pelli Architects to design a 6,000 square-foot glass pavilion in front of the existing structure on West Street as part a three-phase expansive renovation. The new pavilion accommodates approximately 35,000 visitors every day.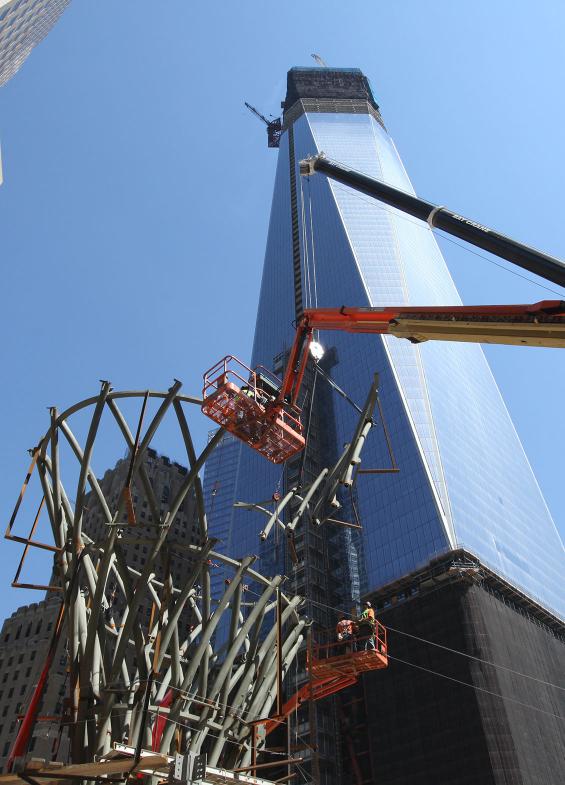 Thornton Tomasetti
Highlights
The pavilion structure consists of a glazed box supported by two 53-foot, tree-shaped, sculptural steel columns that are double-layer diagrids of curved pipes with an elliptical shape in plan that shifts asymmetrically as they rise. 
A significant challenge was implementing the architect's vision of a continuous seamless pipe while ensuring the feasibility of erection. We collaborated with the contractor on the design of the heavy six-inch steel pipe columns that intersect at two planes.
The pavilion's complex foundation system, which spans an underground passageway and existing subway train line, consists of a series of six caissons along with a pile cap for the former north pedestrian bridge destroyed during the 2001 terrorist attack.
We also followed AISC requirements for "Architecturally Exposed Structural Steel," which are twice as stringent as standard tolerances to ensure the acceptable appearance of the structural elements.