Cambridge Crossing Parcel G
The development holds the Massachusetts record for the largest contiguous concrete pour, requiring eight active pumps to pour 800 loads of concrete in 13 hours.
Lead Contact
Project Details
Project Partners
Perkins&Will
Location
Cambridge, Massachusetts
Sustainability
Targeting LEED Gold Certification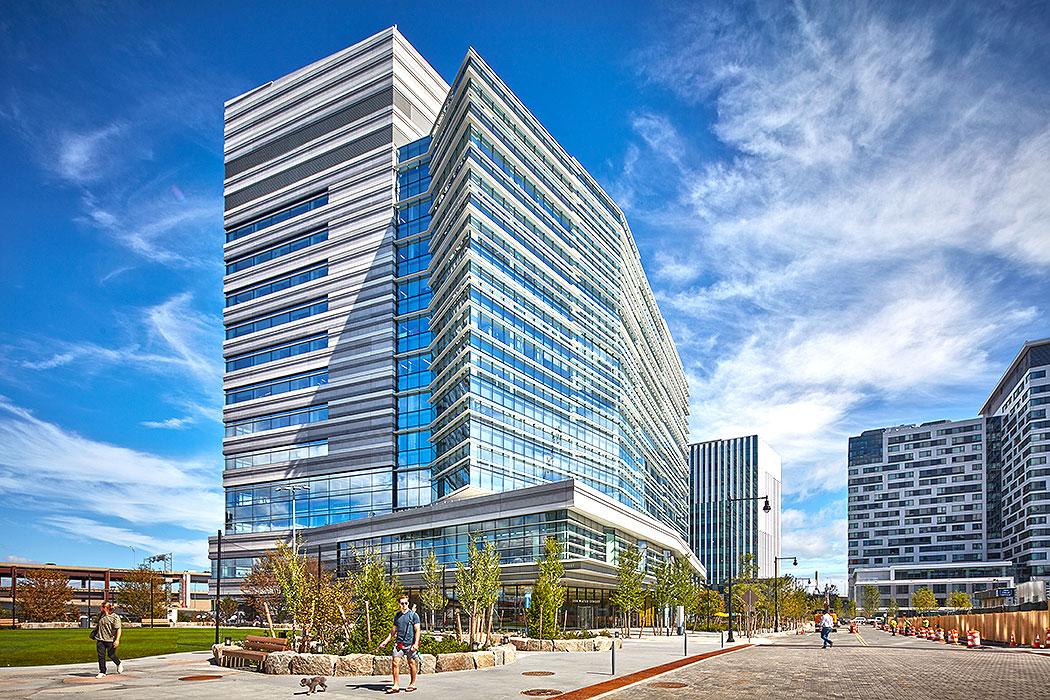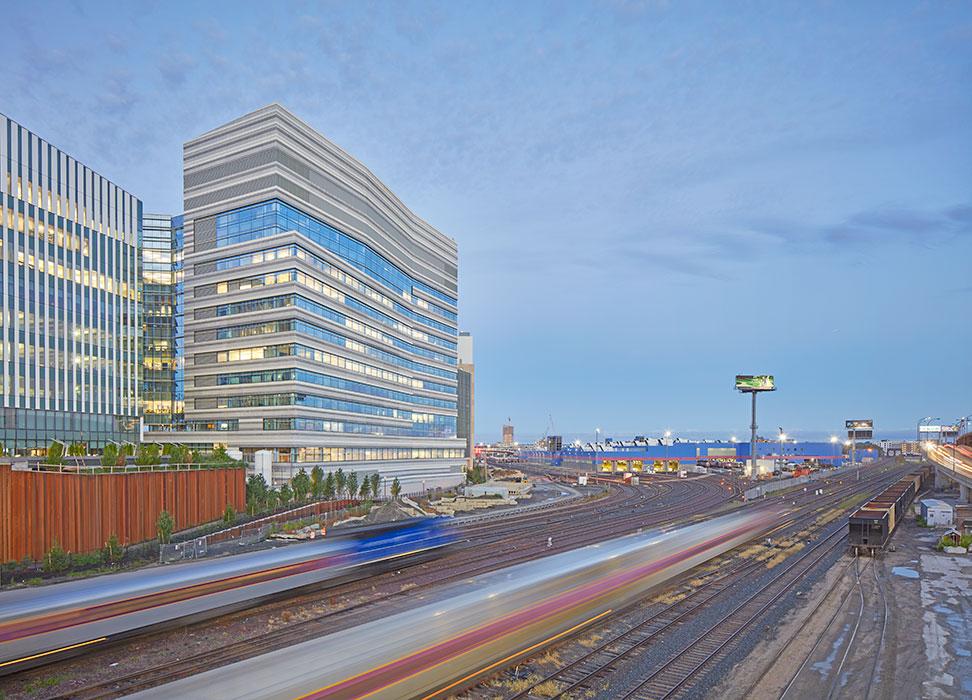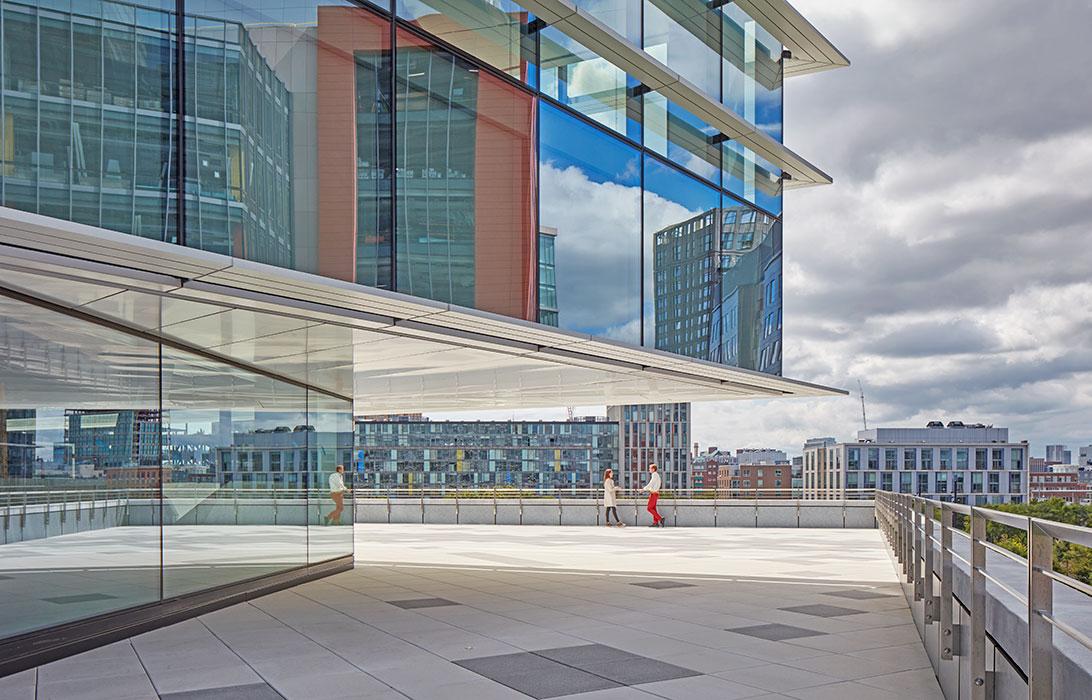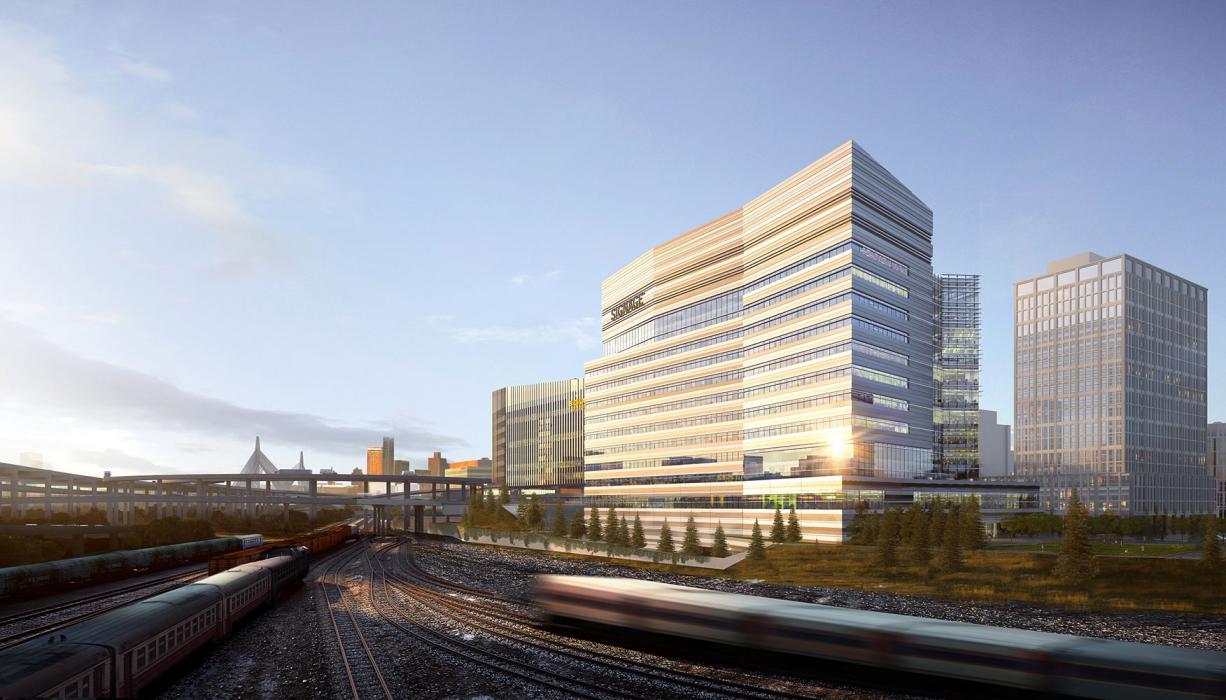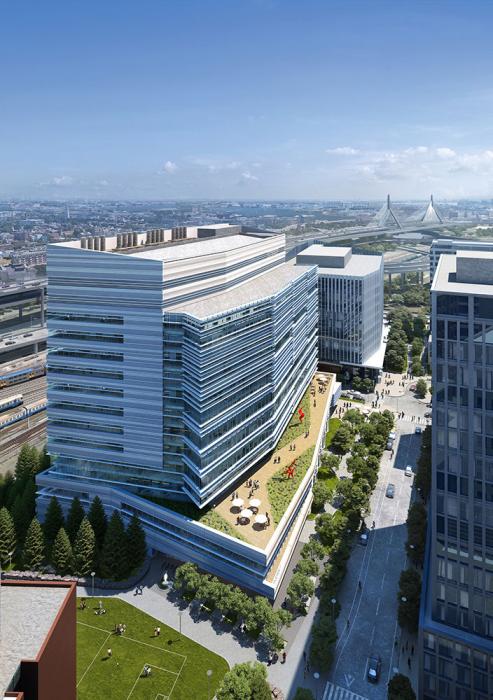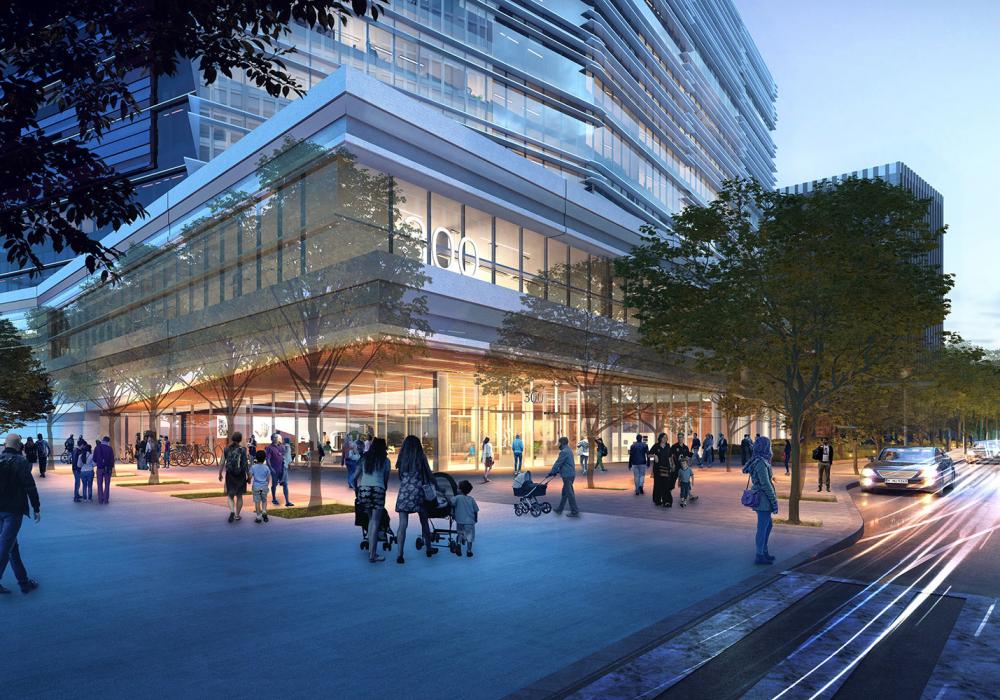 Overview
Cambridge Crossing is a 43-acre, mixed-use development connected to Kendall Square near the center of Boston. Parcel G consists of a 14-story, 451,000-square-foot building with three levels of underground parking. Above the occupied floors are two penthouse levels for mechanical systems that accommodate the extensive ventilation systems required for laboratory use. To improve the building's climate resilience, mechanical equipment – such as emergency generators – are located in the penthouse rather than the basement.
We are providing structural design and acoustic, noise and vibration services to Perkins&Will for the building, which will be an integral part of the neighborhood when it's completed in 2021.
Highlights
The building's main structural design goal is to accommodate an open-plan layout for maximum tenant flexibility with high-bay spans up to 60 feet from core to façade. To achieve this, our engineers studied several floor bay layouts, considering concrete weight, column spacing and beam spacing to identify the most efficient design that also satisfies the deflection and vibration criteria. The result is a framing plan with no intermediate columns between the building core and façade.
The building framing is steel with composite-concrete floors. The lateral system is braced frames and the foundation is a concrete mat. Using a steel braced-frame lateral-force-resisting system enables faster construction and provides more flexibility for the architectural programming, especially for the large space desired at the first floor entryway and at the garage level.
The building holds the State of Massachusetts record for the largest contiguous concrete pour and required eight active pumps to pour 800 loads of concrete in 13 hours.
One of the highlights of the building design is a dramatic cantilever over the lobby and entry plaza. The second and third floors extend as far as 35 feet beyond the lobby façade. For this unique feature, our engineers created a detailed analytical computer model to design an efficient cantilever girder layout that fits within the shallow ceiling space.
The building was originally designed for spec lab/office space use. After the start of below-grade construction, a tenant requested the entire building be modified to enhance the vibration performance of the building. We coordinated with our in-house vibration engineers to study various options and improve the vibration performance, which resulted in the design of framing strengthening details, the addition of posts between floor levels and the installation of tuned mass dampers on levels two through 12.