CityCenter Las Vegas – Mandarin Oriental
The hotel tower comprises high-end dining, resort facilities, retail and entertainment venues.
Lead Contact
Project Details
Owner
MGM Resorts International and Infinity World Development Corp
Location
Las Vegas, Nevada
Sustainability
LEED Gold Certification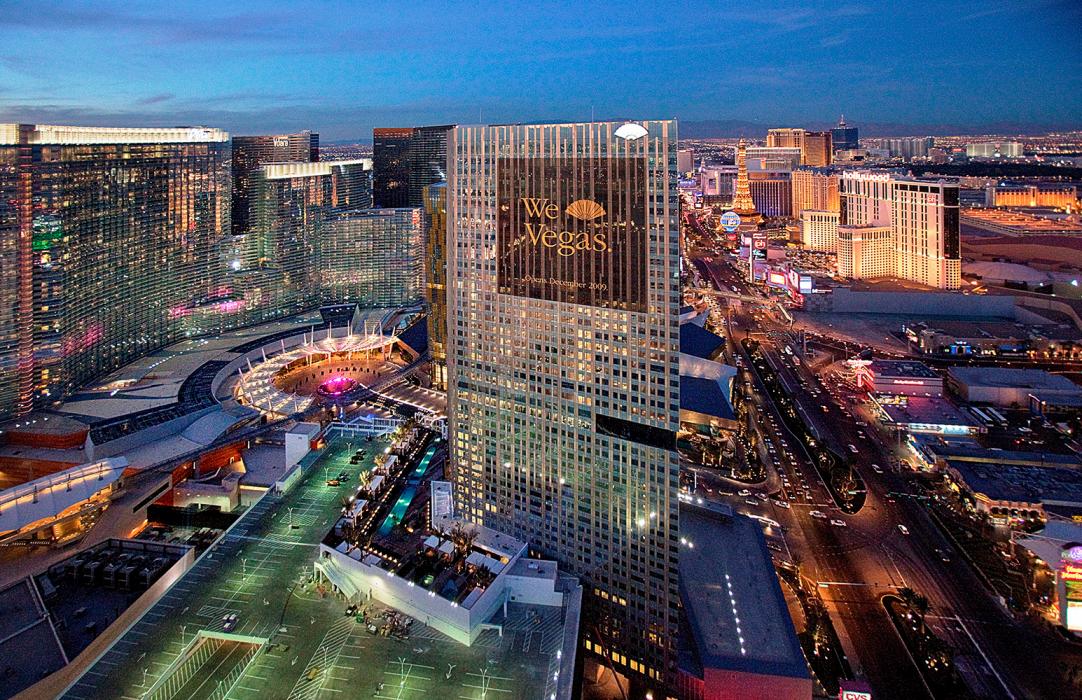 Overview
With more than one million square feet, the 47-story Mandarin Oriental hotel offers 392 guestrooms and 225 residences as well as a five-star spa, an outdoor swimming pool, five restaurants and bars and more than 12,000 square feet of function space.
In collaboration with CTG Energetics, we provided LEED consulting services to KPF for the hotel, which was completed in 2009.
Highlights
The Mandarin Oriental achieves approximately 34% more energy savings than required by local and national regulations.
The large-scale recycling operation enabled the reuse of more than 260,000-tons of construction waste.
With floor-to-ceiling windows providing abundant natural light, the façade uses a combination of shading, fritted glass and different glazing types to maximize day-lighting controls, and reduce solar heat gain as much as 9% of total energy savings.
Water conservation technology saves up to 4.1-million gallons annually providing a 34% reduction in water use throughout the whole building.