Detroit Metro Airport, North Terminal
The half-mile-long complex streamlined security and created a welcoming environment for passengers – all while keeping construction costs down.
Lead Contact
Project Details
Project Partners
Gensler & Ghafari Architects
Owner
Wayne County Airport Authority
Location
Romulus, Michigan
Project Awards
AGC Michigan, Build Michigan Award, 2010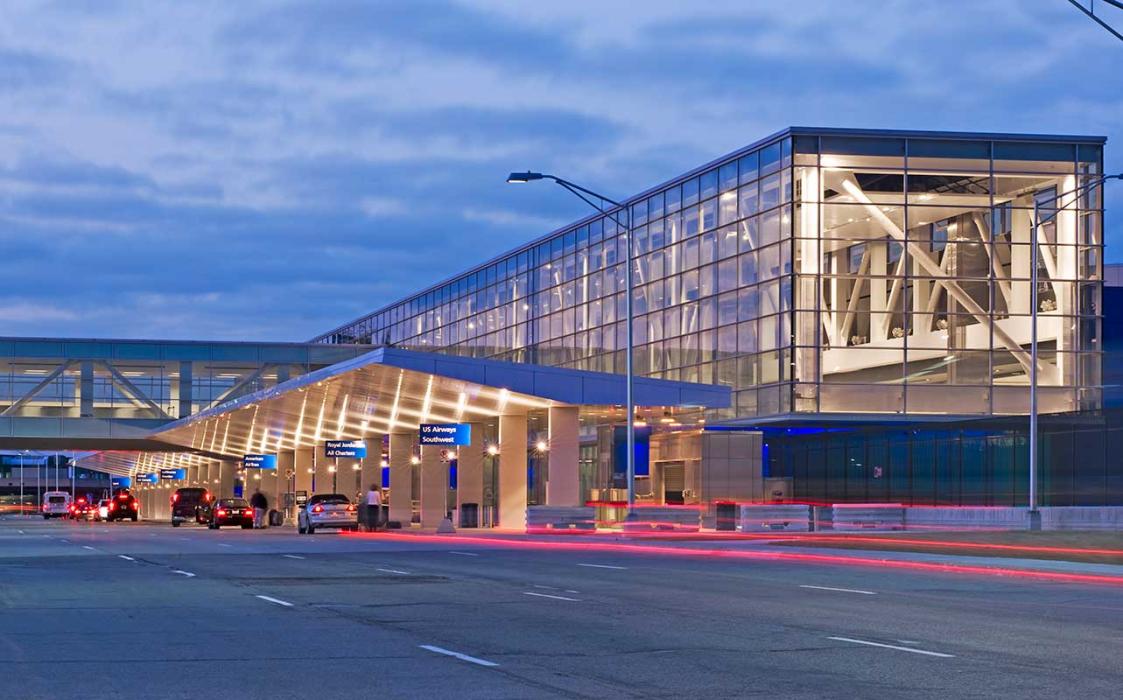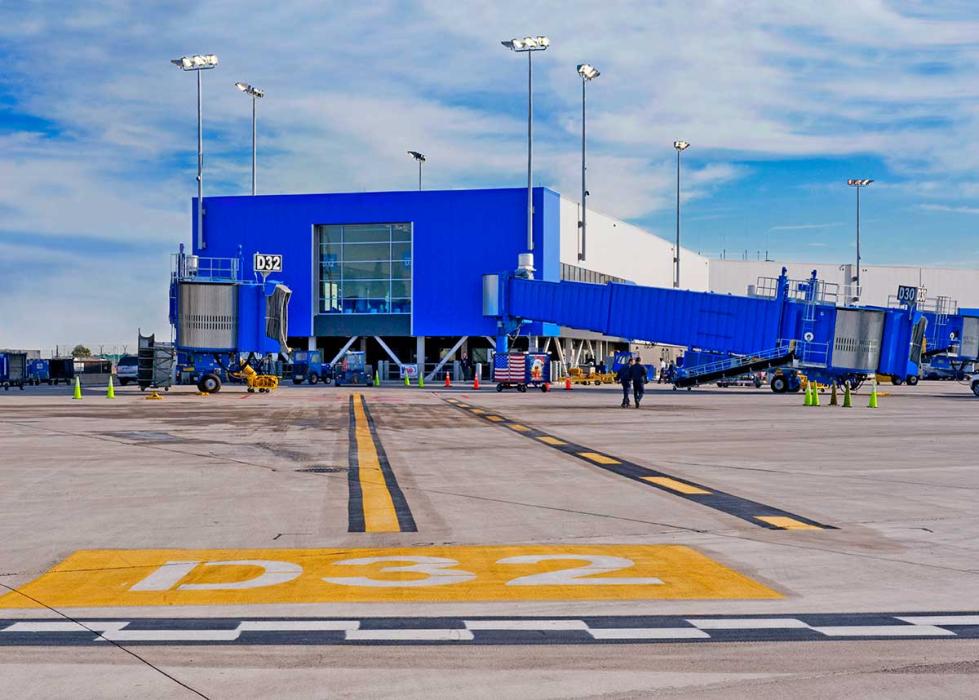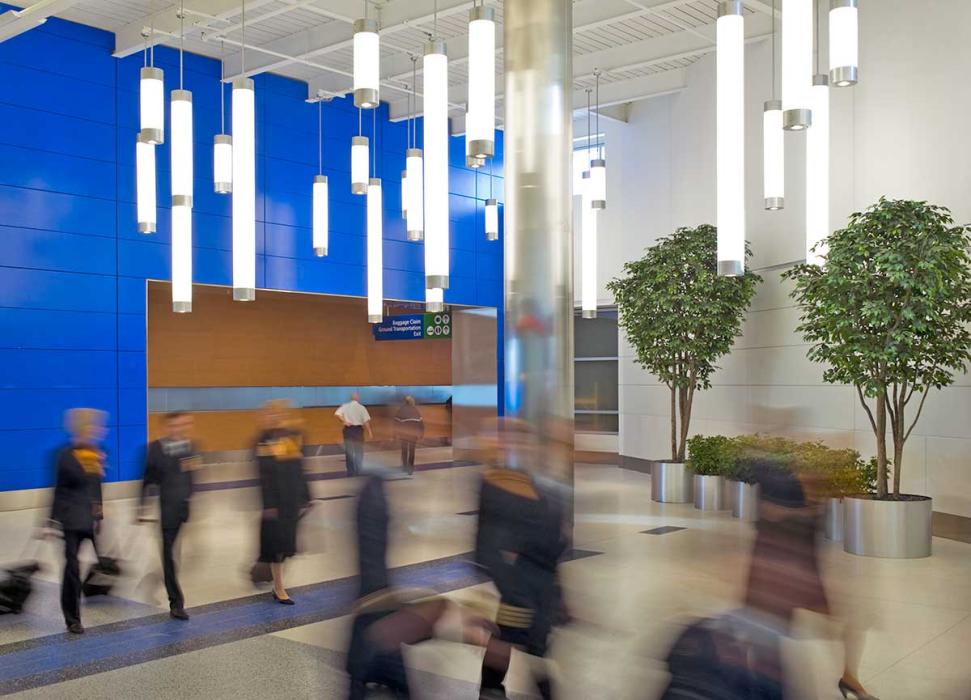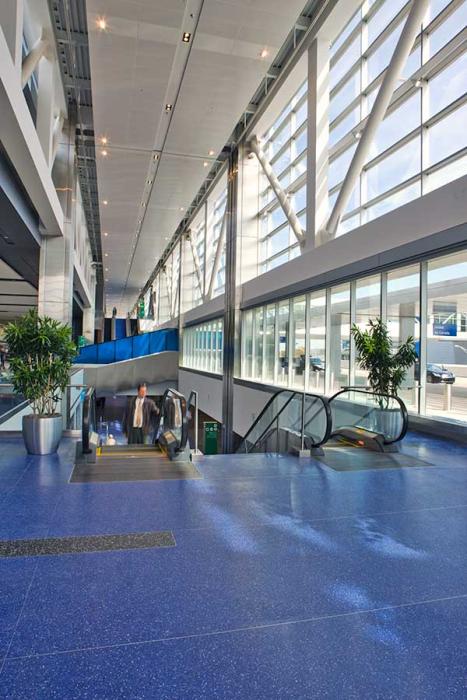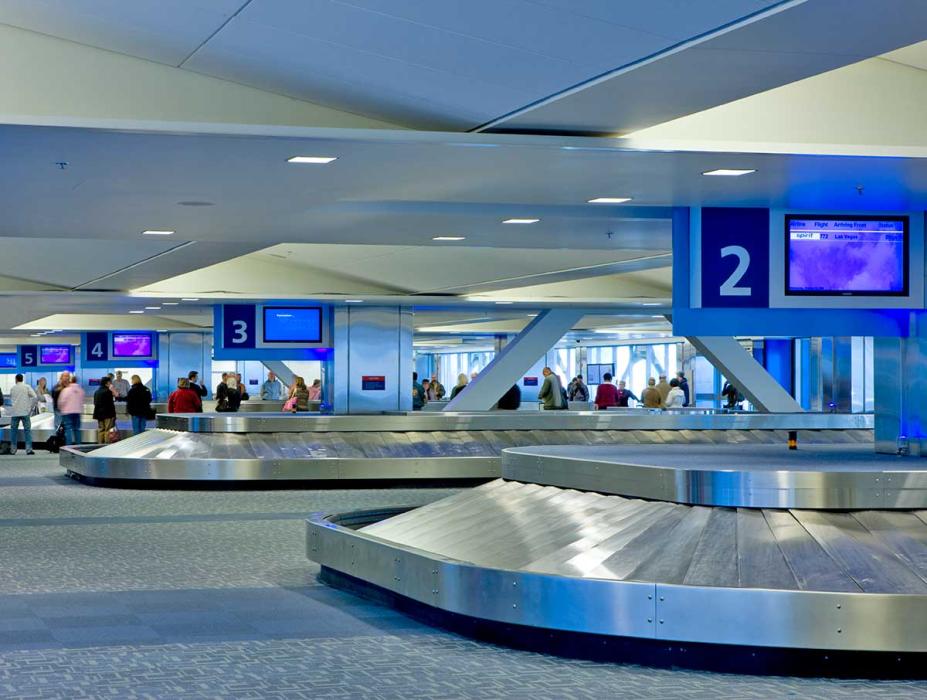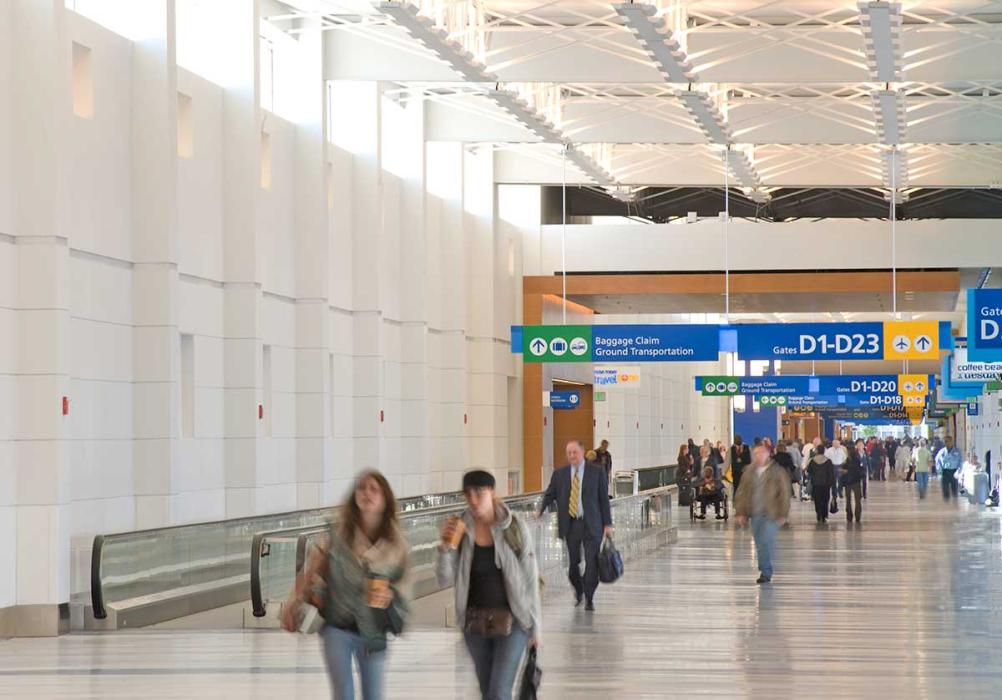 Overview
The North Terminal at Detroit's Metro Airport is a two-level structure, built to replace two aging passenger terminals, that connects to an existing parking structure via an enclosed skywalk. The 824,000 square-foot terminal was designed to let in abundant natural light on the upper floor, which houses ticketing, luggage check-in, passenger security and retail. The lower level accommodates security areas, customs, baggage handling and other airport functions.
We provided structural design services and blast studies to Gensler and Ghafari Architects for the terminal, which opened in 2009.
Highlights
Cost control was a high priority for the owner, so our engineers designed the structure for maximum efficiency.
The design used three different types of foundation systems to simplify construction and accommodate an existing utility tunnel.
Story-deep trusses frame main entrance, providing an open three-story space. And the roof of the baggage claim area was designed to support a roadway above.
As the nation's first post-911 new terminal installations, the terminal's 100% in-line baggage screening offers state-of-the-art safety and security.
Two years after the terminal's opening, Detroit Metro was ranked highest in overall customer satisfaction among large airports in J.D. Power and Associates' 2010 North America Airport Satisfaction Study.