Design for a robust critical facility that met both the client's vision and construction constraints.
Lead Contact
Project Details
Project Partners
Gensler & DPR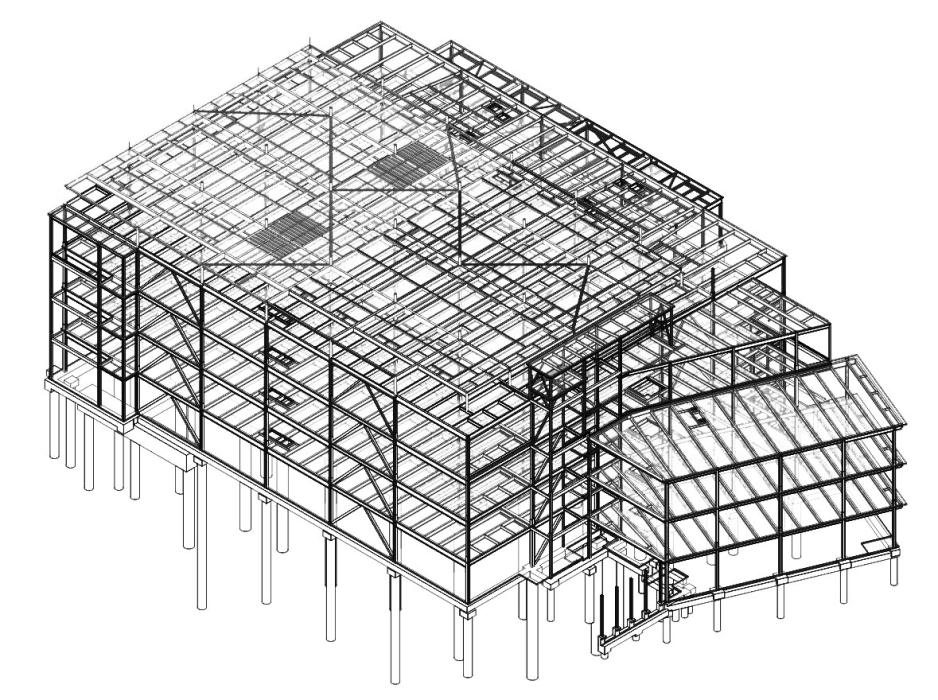 Overview
This 215,000-square-foot complex is comprised of a four-story data hall tower and a two-story shipping and receiving office facility with an adjacent double-height generator yard. Our scope included a mill order model and connection design to meet the fast-track, 35-week construction schedule.
We provided structural design and construction engineering services to Gensler for the design-bid-build facility, which opened in 2019.
Highlights
The start of this project began with an evaluation of different structural systems. Our multidisciplinary team leveraged its wide-ranging system familiarity to identify that which would be most optimal for this case.
Later in the project, the logistics of construction sequencing called for some existing facilities to remain on site at the start of construction, which would conflict with the planned foundations.
We worked collaboratively with the team to find an alternative scheme that met the construction needs without compromising structural integrity.