Evo Philly at Cira Centre South
The structural design of evo Philly at Cira Centre South had to solve the problem of how to work around three sets of railroad tracks at ground level. 
Lead Contact
Project Details
Project Partners
Erdy McHenry Architecture
Owner
Brandywine Realty Trust Campus Crest
Location
Philadelphia, Pennsylvania
Sustainability
LEED Gold Certification
Project Awards
AIA Philadelphia, Honor Award, 2015
AIA Philadelphia, Honor Award, 2013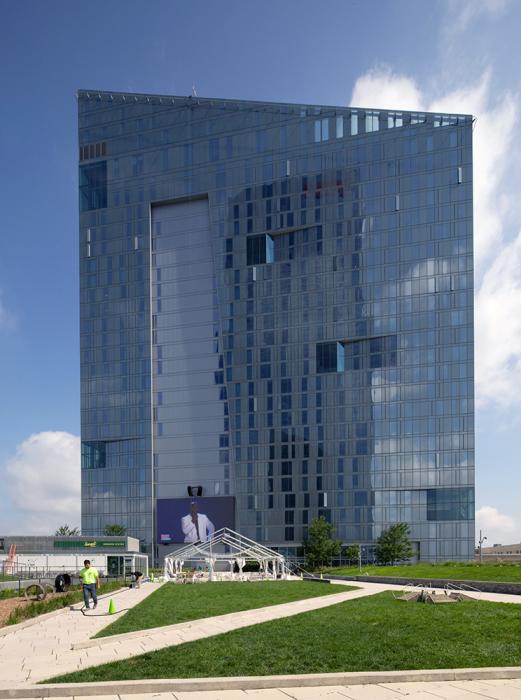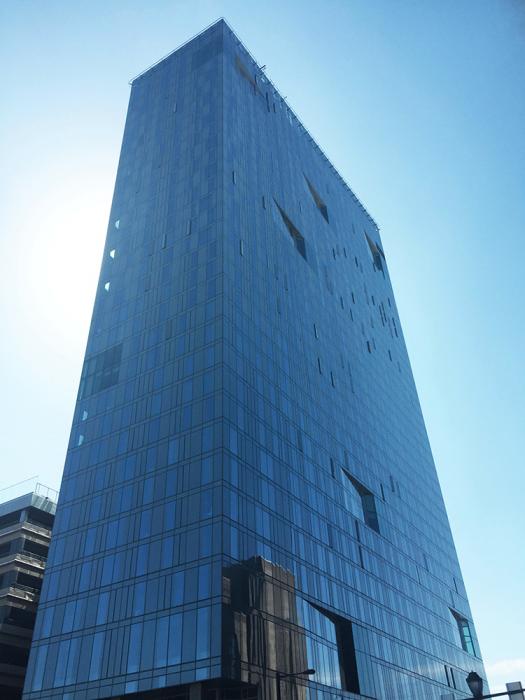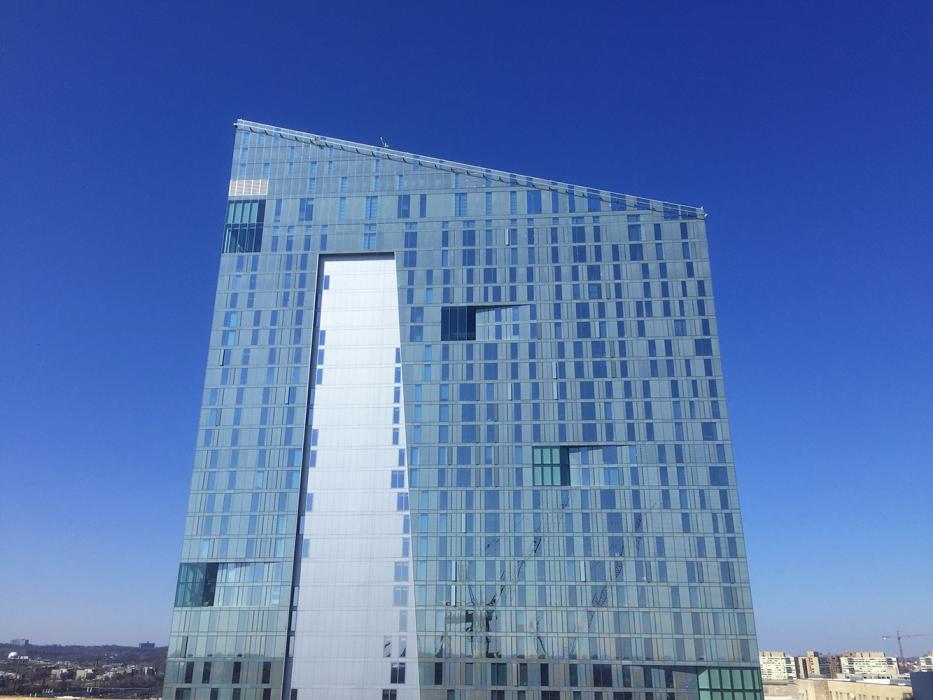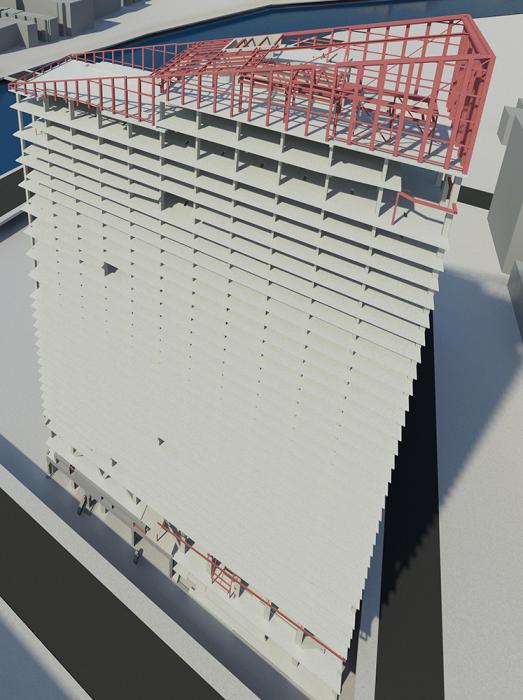 Overview
evo Philly combines independent student housing as well as office space with a green roof deck, multipurpose space and parking. Its slender lateral system has a core height-to-depth ratio of more than 18 and is located on a complex site with nearly 50 percent of the building's floor plate situated over three sets of active railroad tracks that enter or exit Amtrak's 30th Street Station.
We provided structural design services to Erdy McHenry Architecture for this 33-story mixed-use tower with a footprint of 60 feet by 230 feet.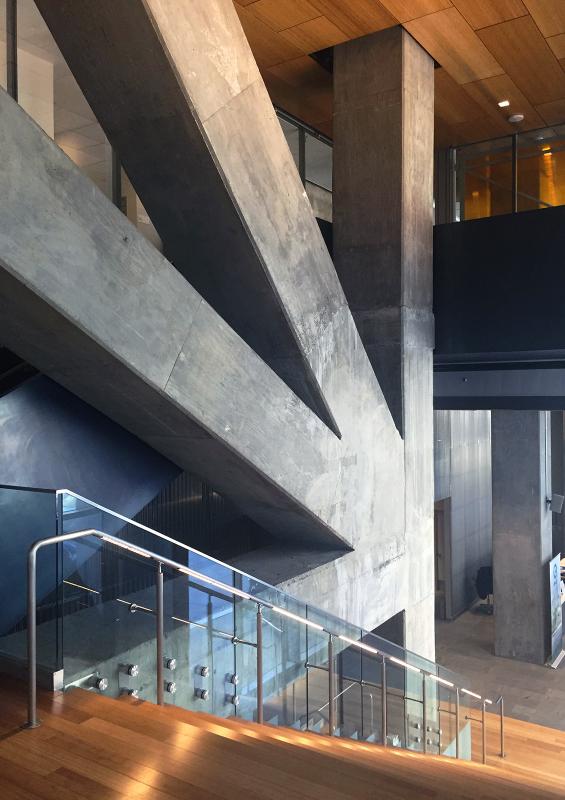 Highlights
The team considered several structural schemes and ultimately settled on a solution that was low-cost and would serve the architectural needs of the street-level amenity spaces, including 35-foot ceiling heights.
The team designed steel "delta frames" encased in concrete to carry the building loads to massive, reinforced-concrete columns proportioned as "crash walls" between the tracks.
Slender building columns, with ratios of up to 36 and a minimum thickness of 14 inches, were required to fit into demising walls between units.
The width of these narrow columns varied from 36 to 44 in order to achieve the necessary arial capacity and to improve the building's lateral stiffness under wind loads.
By specifying precast filigree slabs, the engineers reduced the cost of labor on site and increased the pace of construction, enabling the contractor to achieve a three-day cycle for concrete floor construction.