The stadium's renovation significantly enhanced the in-game experience for fans while transforming its marquee features and event hosting capabilities.
Lead Contact
Project Details
Owner
South Florida Stadium, LLC
Location
Miami Gardens, Florida.
Teams/League
Miami Dolphins - NFL, Miami Hurricanes - NCAA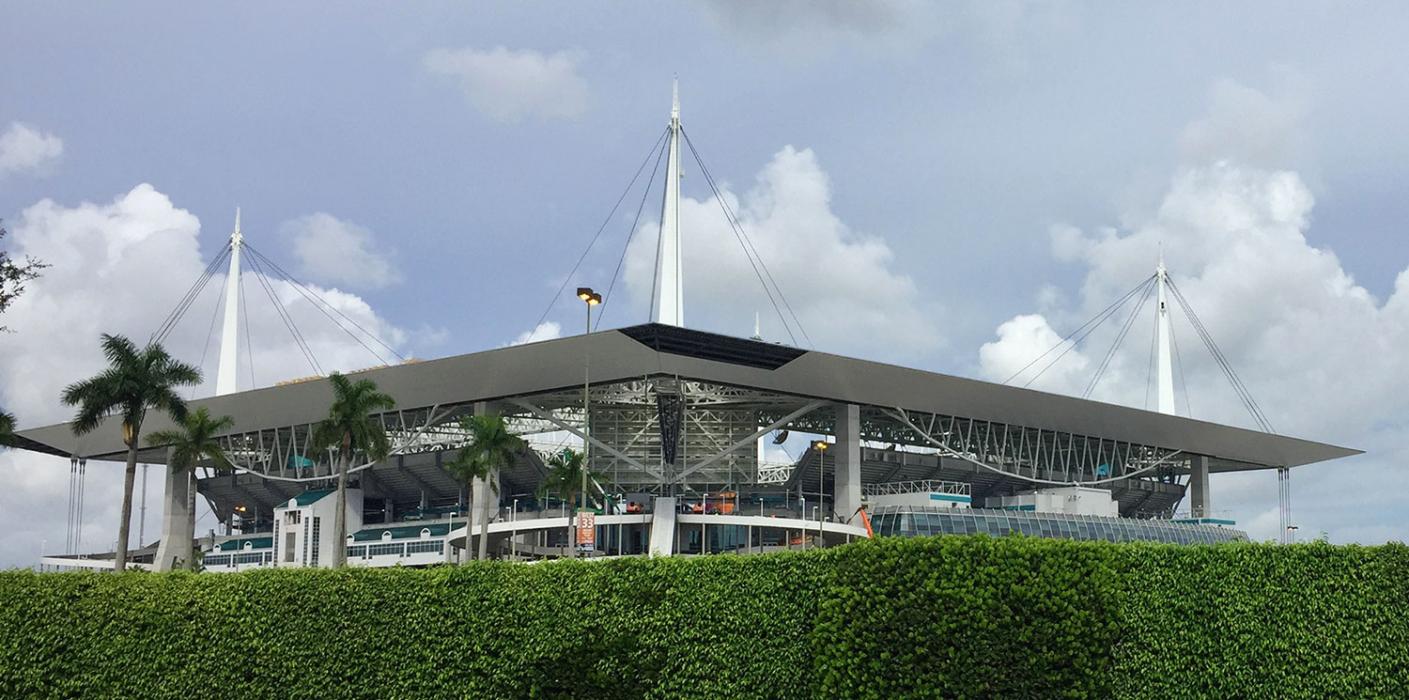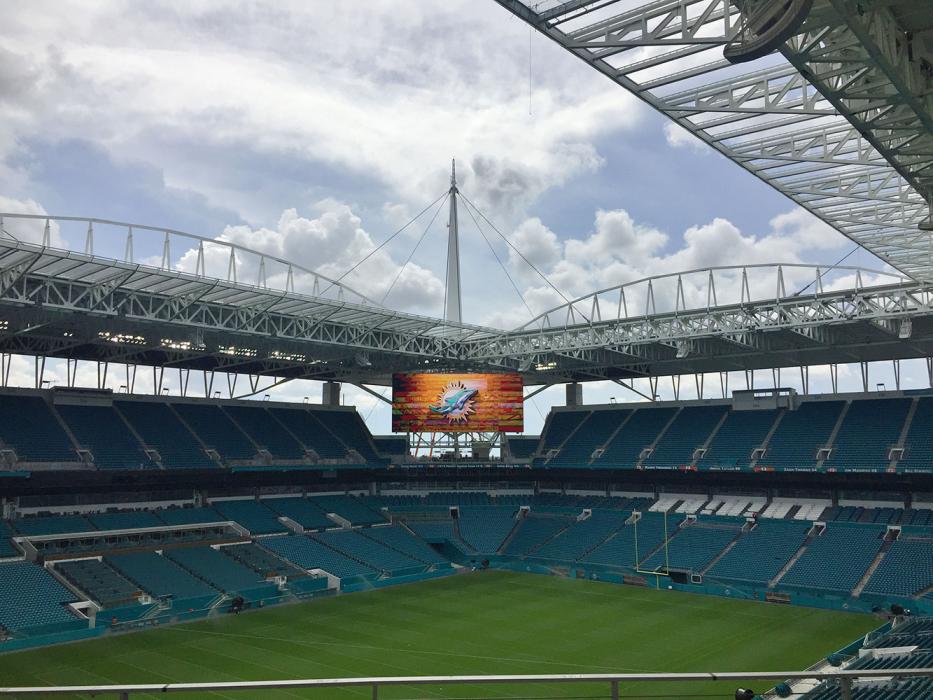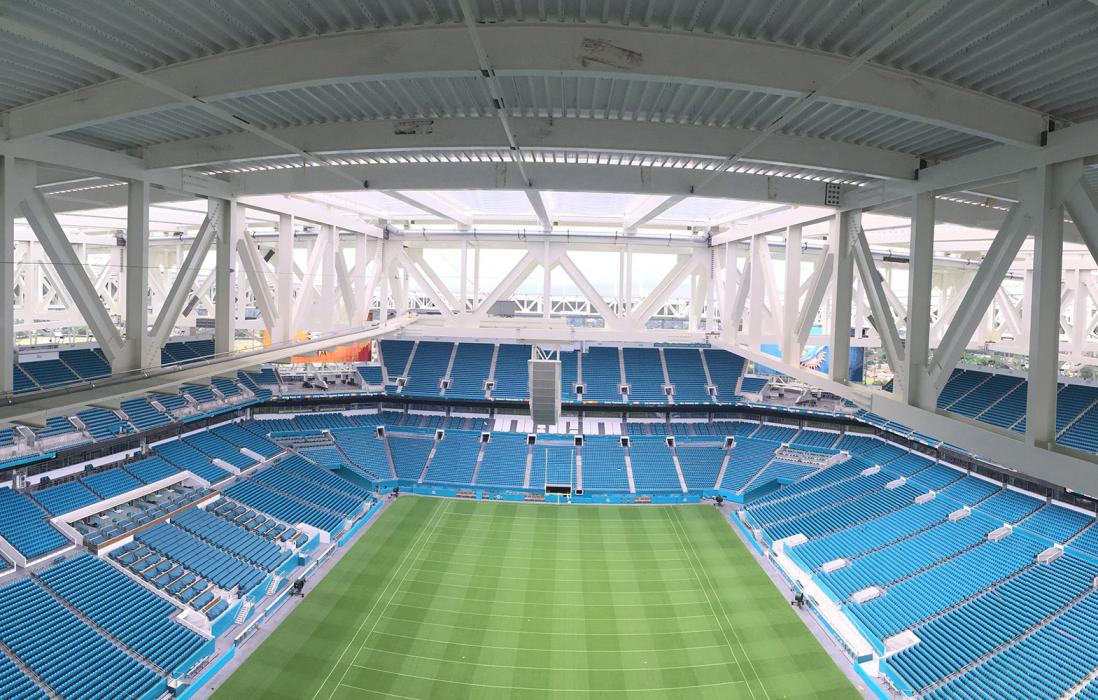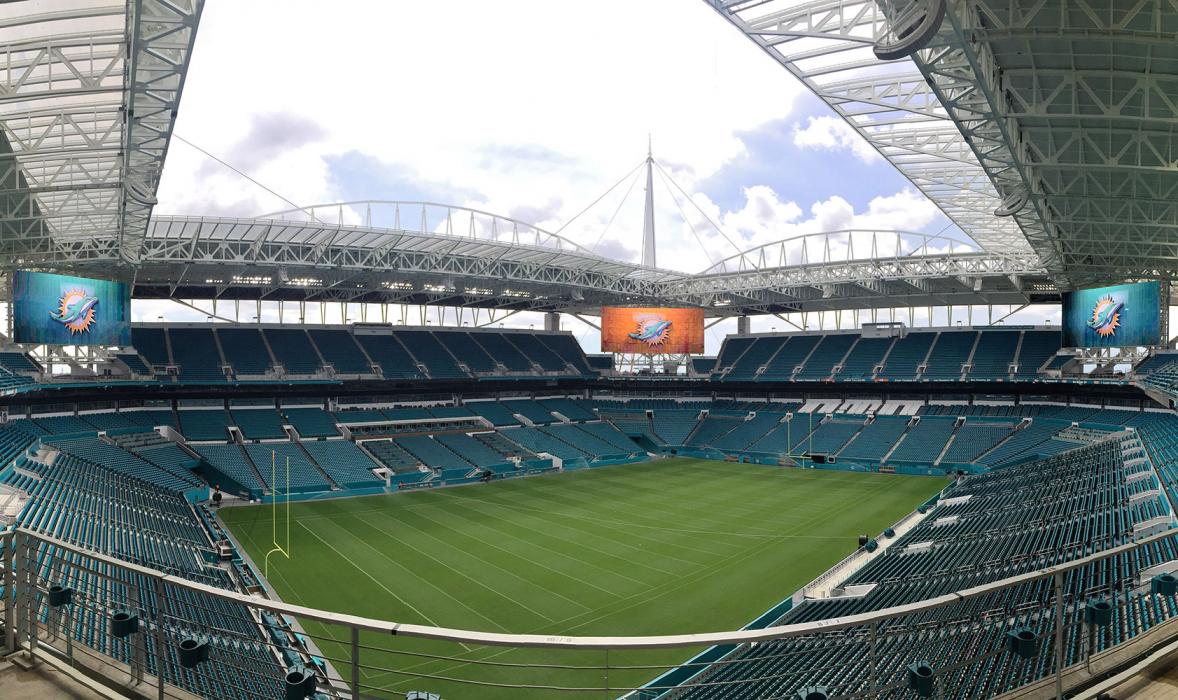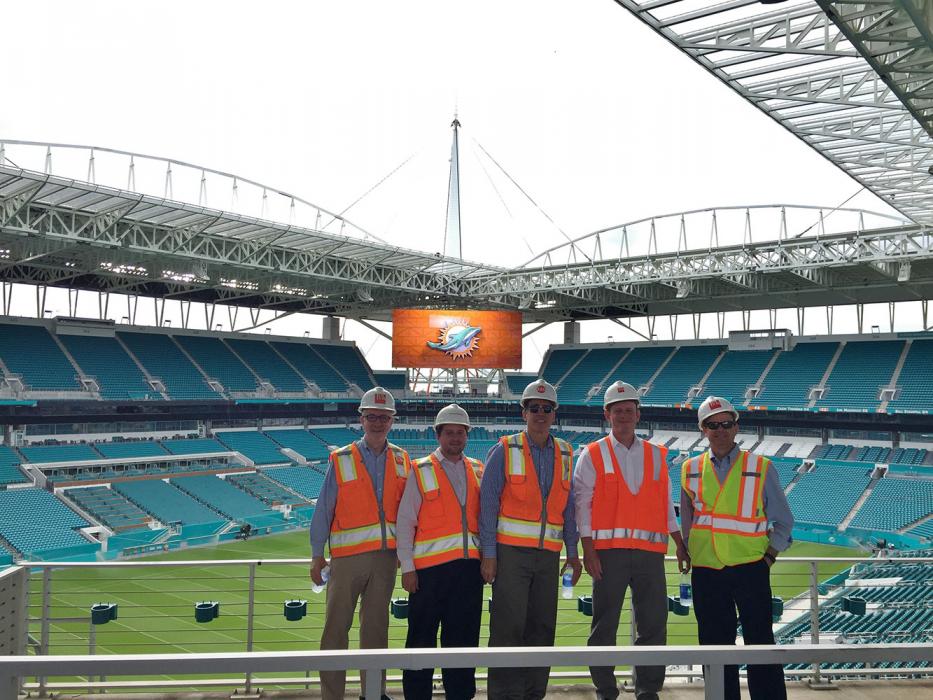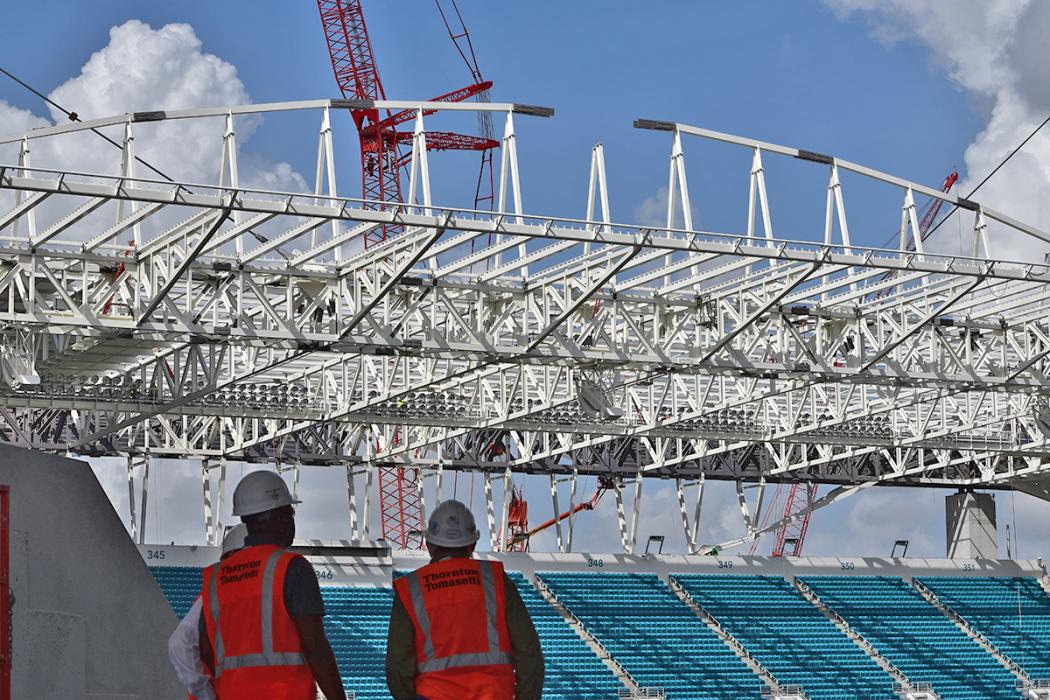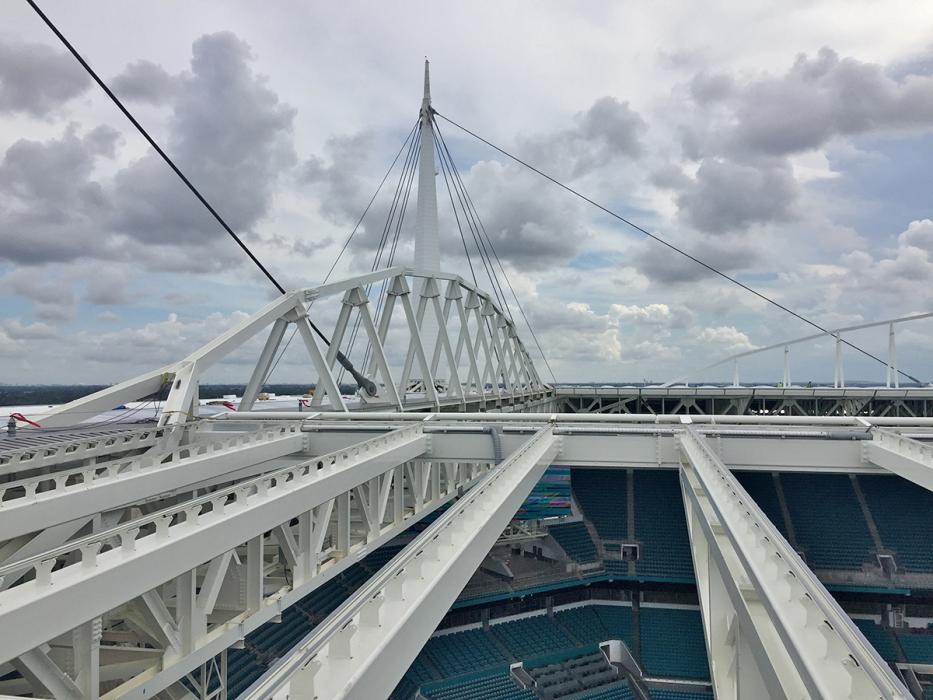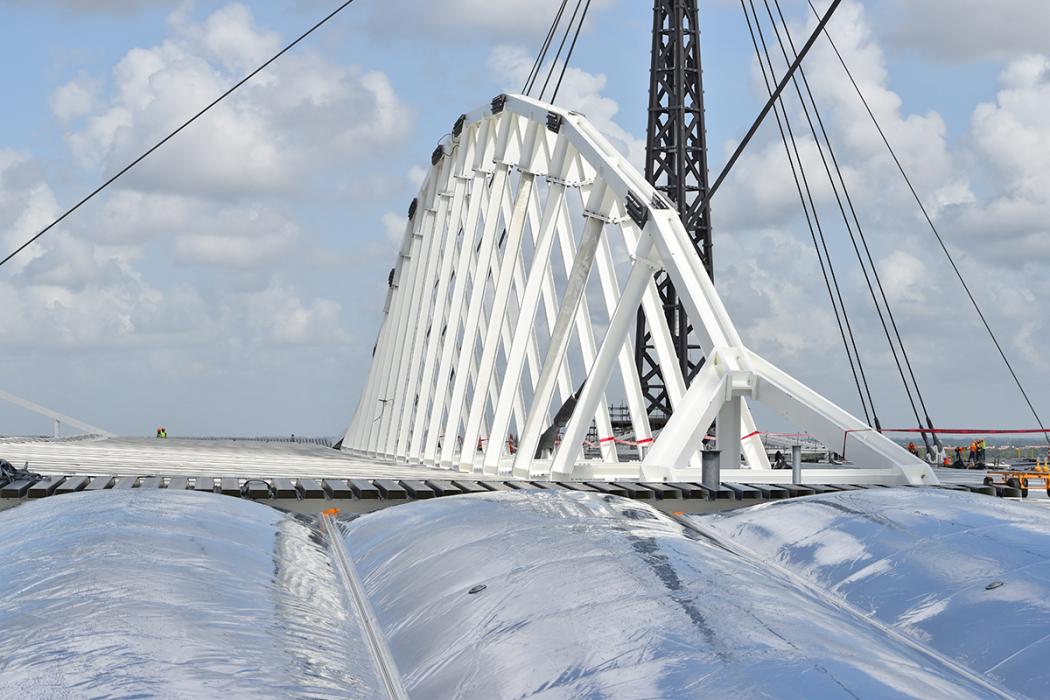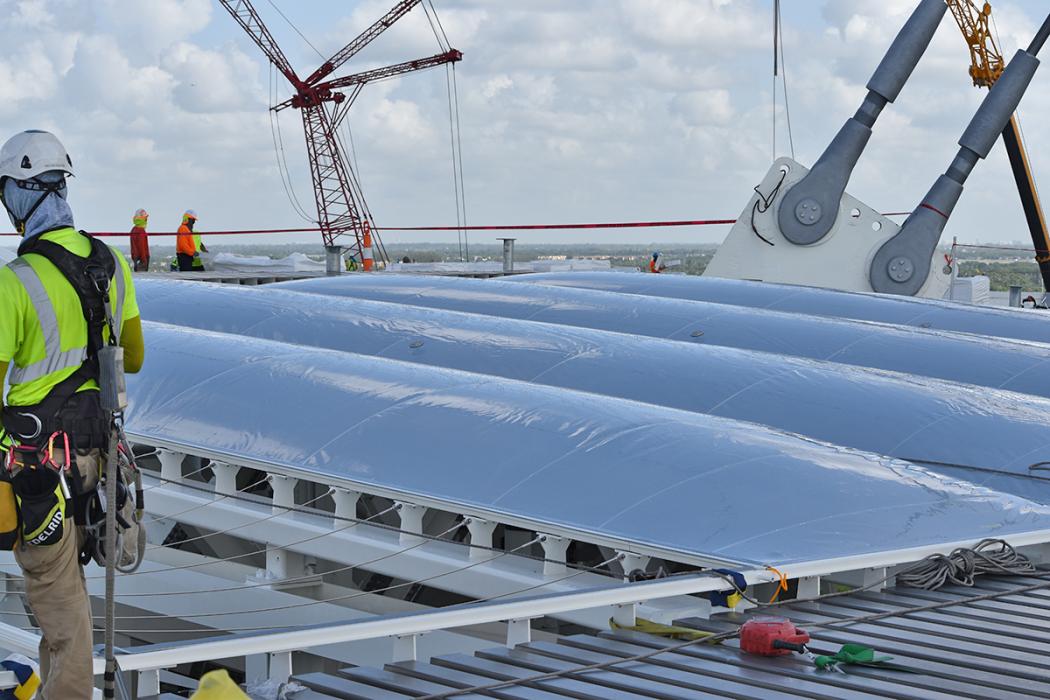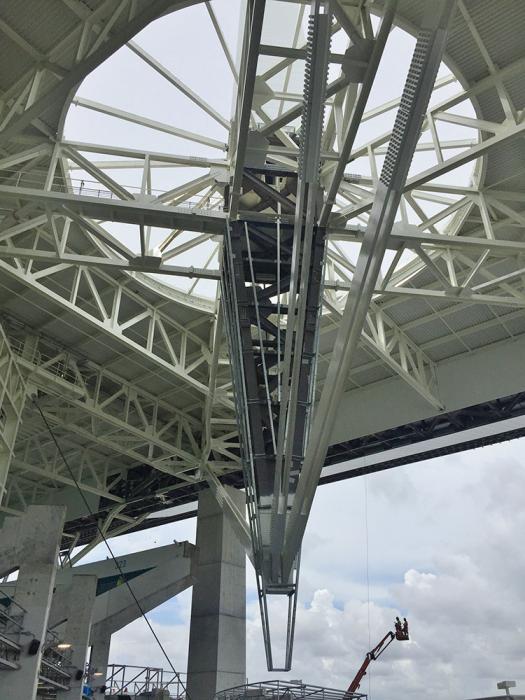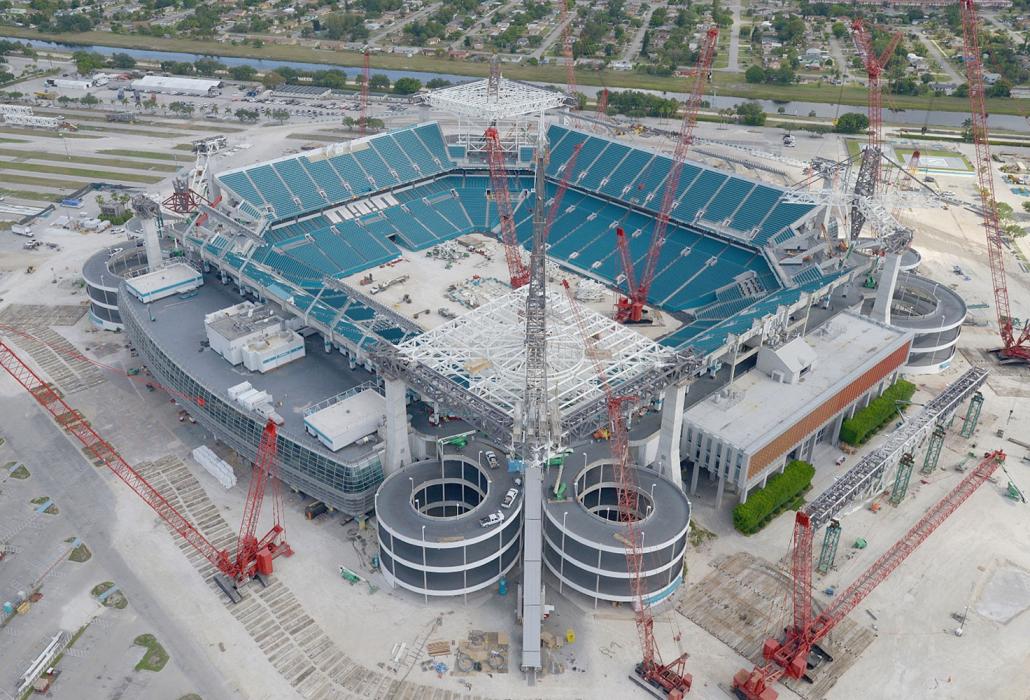 Renovating a 30-Year-Old Stadium with Innovative Design & Materials
The Hard Rock Stadium's renovation program significantly enhanced the in-game experience for fans while transforming the facility's marquee features and event hosting capabilities. The revamped stadium now features some of the latest structural and façade engineering advances to ensure it can safely host a variety of events – including Super Bowls, college football championships, soccer matches, concerts and community events – for decades to come. 
We provided structural design, façade engineering and construction engineering services to HOK for major renovations to the home of the NFL's Miami Dolphins and the NCAA's University of Miami football teams. The renovation took place in phases during the off-season over three years and Tekla modeling and connection design allowed early material procurement which were crucial to meeting the tight schedule.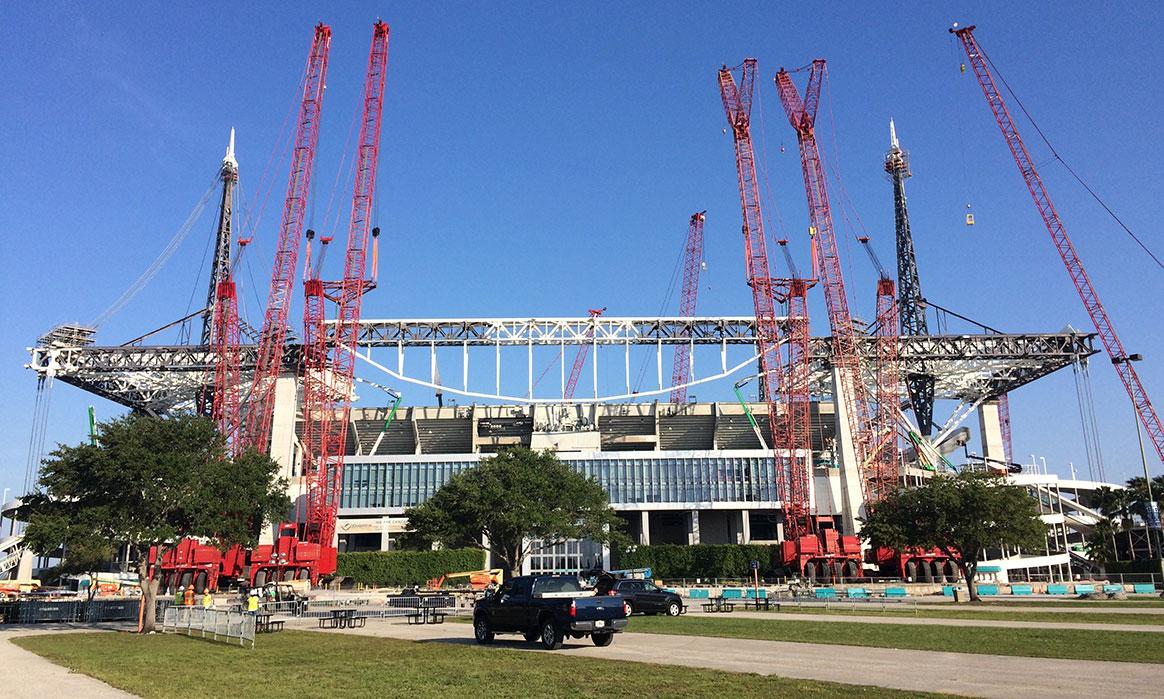 Thornton Tomasetti
Renovation Time-Lapse
Highlights
The renovation's first phase added a new lower bowl to the sidelines , replaced stadium seating and rebuilt the concourses at the 100 and 300 levels. The second phase added a long-span, cable-supported canopy over the seating bowl, suspended four large high-definition screens and renovated suites.
Eight concrete mega-columns – two at each corner – are tucked to the stadium walls while steel masts rise between each pair of columns. Together they support and stabilize the long steel trusses that span the inner and outer edges of the seating bowl.
The stadium's canopy is designed to withstand Category 4 hurricane wind and is completely independent from the existing stadium structure, which minimized the need for retrofits.
The canopy features 95,200-square-feet of ETFE pillows that block rain and direct sun from the seating bowl while exposing the field to more natural light.