Harvard University, Allston Campus Excavation
The Allston campus excavation - 500 feet by 500 feet and almost 50 feet deep - was the largest excavation since the Big Dig.
Lead Contact
Project Details
Project Partners
East Coast Slurry Company
Location
Allston, Massachusetts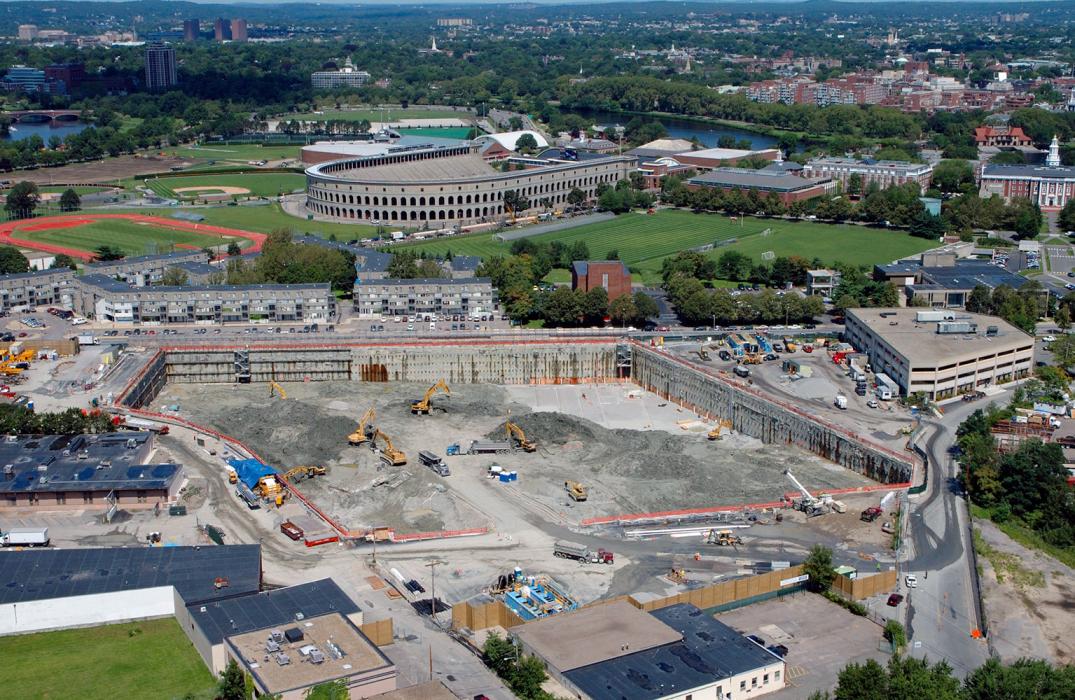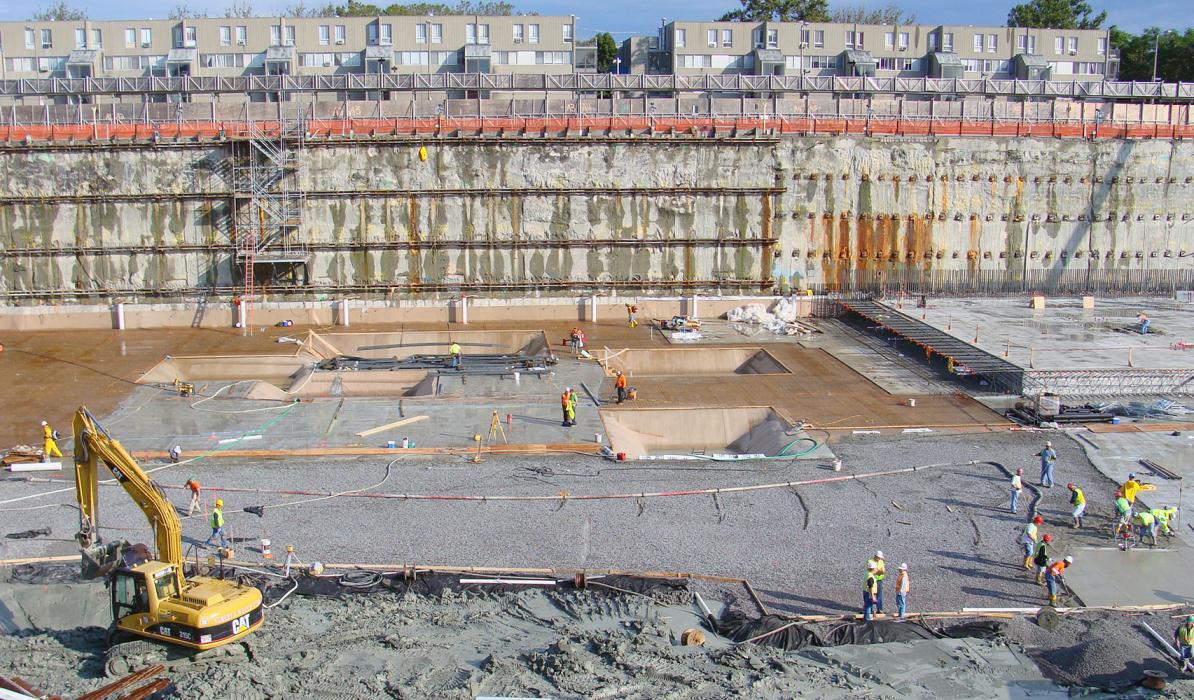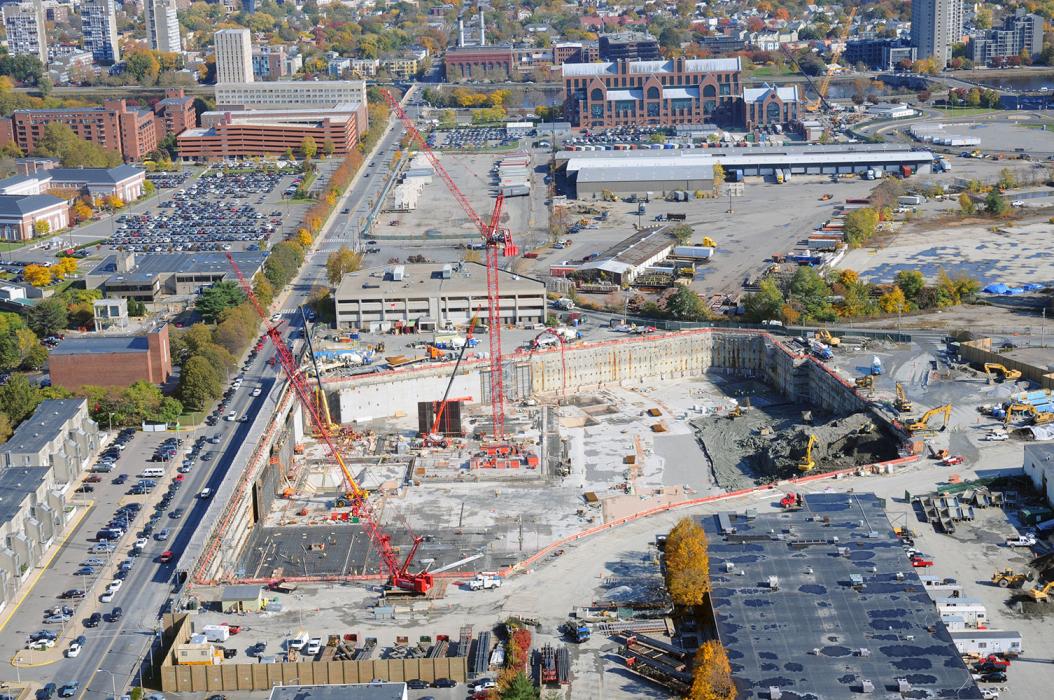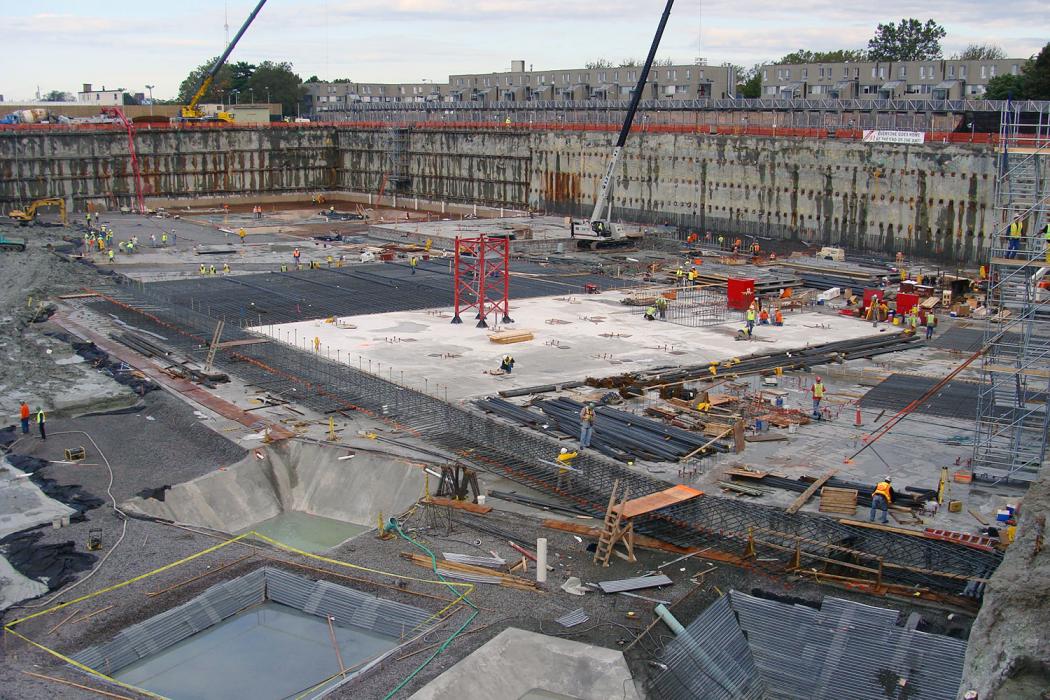 Overview
In 2007 Harvard University unveiled the Allston Initiative, an ambitious 250-acre expansion of the University's campus over a 50-year period designed to redevelop the surrounding areas and boost its science, research and life sciences offerings.
In 2008, as the expansion began, we provided below-grade engineering services to East Coast Slurry Company for excavation wall support. The unprecedented excavation - 500 feet by 500 feet and almost 50 feet deep - was the largest excavation since the Big Dig project.
Highlights
To make a challenging project even more challenging, this portion of Allston was known to have some of the softest Blue Clay in the Boston area. The softness of the soils lead several of the leading geotechnical consultants on the project to question the feasibility of making such a deep excavation without supplemental jet grouting or other expensive provisions to avoid basal heave.
We relied on our extensive experience using non-linear soil structure interactive finite element models and our understanding of soil performance properties from our geo-structural culture to show that the site could be safely excavated without special provisions. We based the design on strain-stiffening models of the soils developed in-house based on actual observations of soil behavior.
The final design consisted of a 36-inch-thick reinforced slurry wall and a 30-inch-thick SPTC (Soldier Pile Tremie Concrete) perimeter wall. These walls were supported by multiple tiers of tiebacks designed to prevent excessive soil movement during excavation and protect surrounding soil and buried utilities. We worked closely with the excavation contractor to develop a phase excavation and mat construction sequence to further safeguard against potential for heave.
The excavation started in May 2008 and, in large part to our work to eliminate the need for jet grouting or other elaborate measures took only eight months to complete. Our unique culture of combining our geotechnical practices, high powered finite element analytical practice and structural practice into a combined geo-structural group was the key in bring all the elements together to make this a successful project.