Incorporating a historic façade into a new, 35-story apartment building in downtown Toronto.
Lead Contact
Project Details
Project Partners
Graziani & Corazza and Skygrid
Owner
Tricon/Angel Developments
Location
Toronto, Ontario, Canada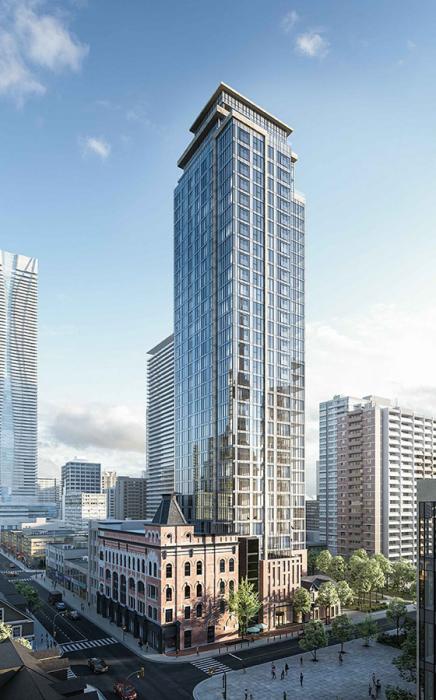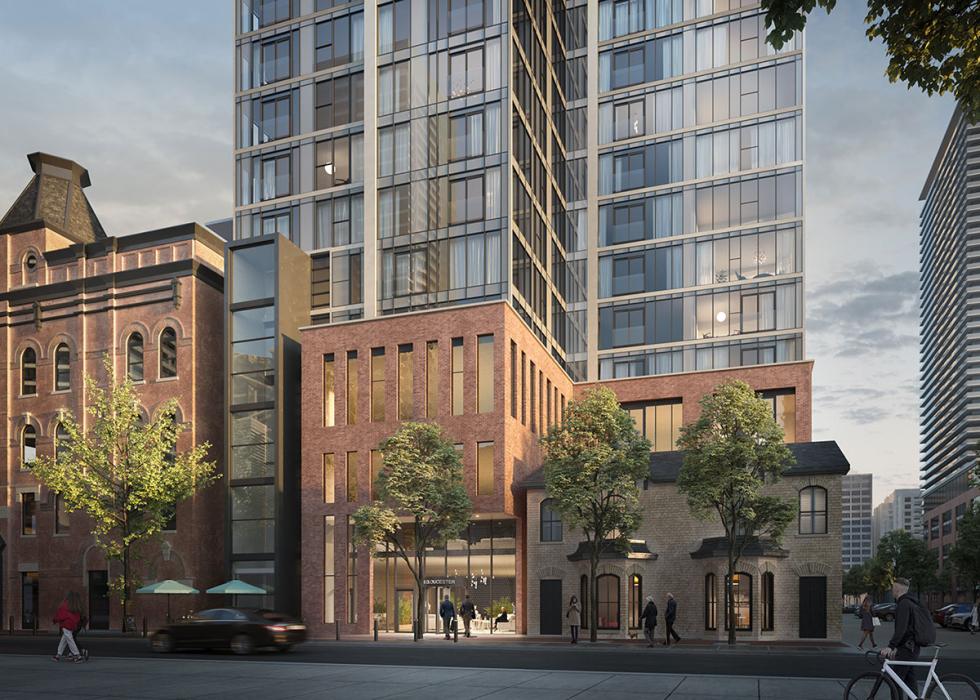 Overview
The Ivy development incorporates an existing historic façade into a new, 35-story building that provides more than 200 modern downtown Toronto apartments. The 190,000-square-foot tower includes 1,700 square feet of retail space at street level with amenities and residential units above.
We are providing structural design services to Graziani & Corazza for the tower, which is scheduled to open in 2022.
Highlights
The structural system features reinforced concrete and consists of two stories of underground basement and 35 stories above ground.
There are two main transfer floors in the structure - at levels one and three - comprising reinforced concrete transfer beams and transfer slabs.
The site is regular in shape but compact and challenging from a construction standpoint. A shotcrete retaining wall along the west face of the site neighbors an existing six-story building with a one-story basement. To preserve the aesthetic of the historical structure, the original façade facing Gloucester has been panelized and will be mounted to the new floor slabs.