Structural peer review services for the second tallest building in the world.
Lead Contact
Project Details
Project Partners
Turner International
Owner
PNB Merdeka Ventures Sdn. Berhad
Location
Kuala Lumpur, Malaysia
Height
2,227 ft / 678.9 m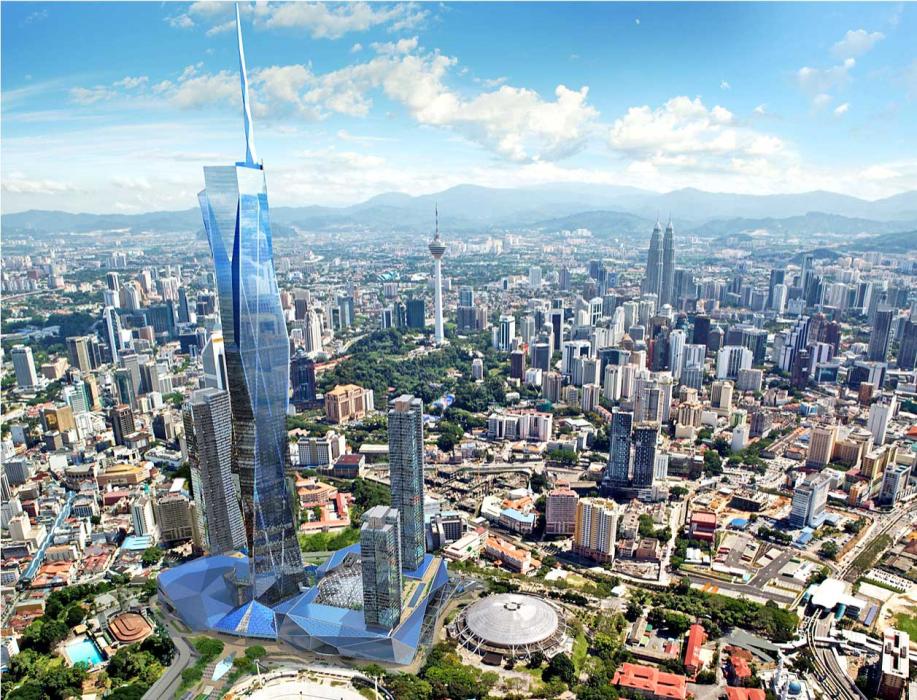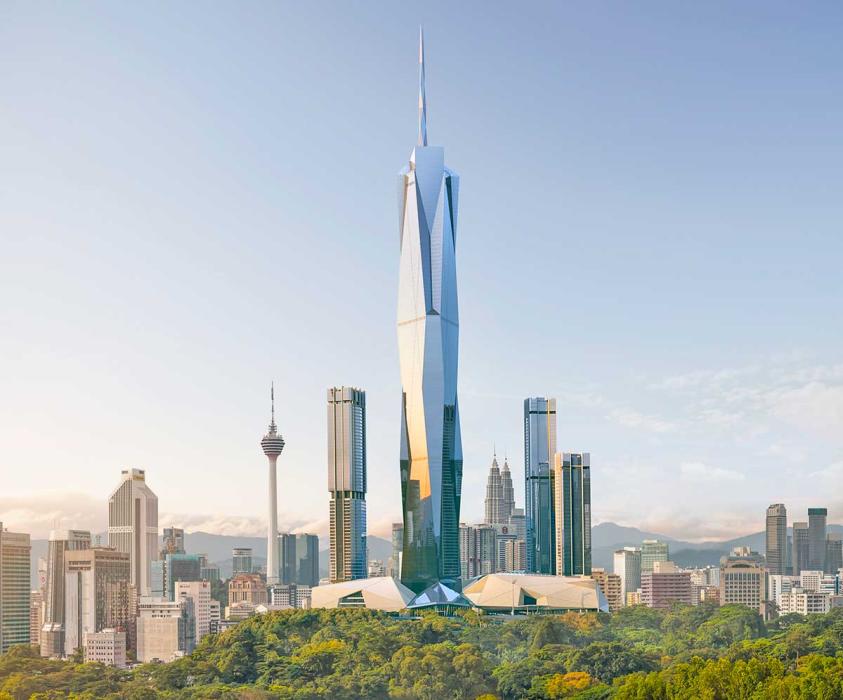 Overview
One of the largest projects undertaken in Malaysia, Merdeka 118 is the second tallest building in the world. The megatall tower - inspired by a hand gesture made by Malaysia's first Prime Minister when the country claimed independence in 1957 - includes 83 stories of commercial space, 17 floors of hospitality space, multiple sky lobbies and pools, a luxury restaurant and a VIP lounge on the 118th floor.
We provided third-party peer review services to PNB Merdeka Ventures Sdn. Berhad (PMVSB) for the supertall structure, which opened in 2022.
Highlights
The tower was proposed in 2010 and underwent several changes in design. We provided a detailed structural peer review during each design phase, and then extended the review when the project was transitioned to the local Engineer of Record.
We were approached by PMVSB again when the main contractor prepared the structural value engineering redesign proposal. We were engaged to review the value engineering elements and evaluate the feasibility of the structural alternatives and their impact on the key structural members directly affected by the redesign.
The tower is located a few miles from the Petronas Twin Towers, Malaysia's second tallest building and the tallest in the world from 1998-2004, engineered by Thornton Tomasetti.
When Merdeka 118 opened, it surpassed Shanghai Tower as the second tallest building in the world. We provided structural design services for the supertall tower which opened in 2015.