The design of the dual-use brewery is both industrial and high-finish with intricate wood and metal architectural details.
Lead Contact
Project Details
Project Partners
Perkins&Will
Owner
New Belgium Brewery
Location
Asheville, North Carolina
Sustainability
LEED Gold Certification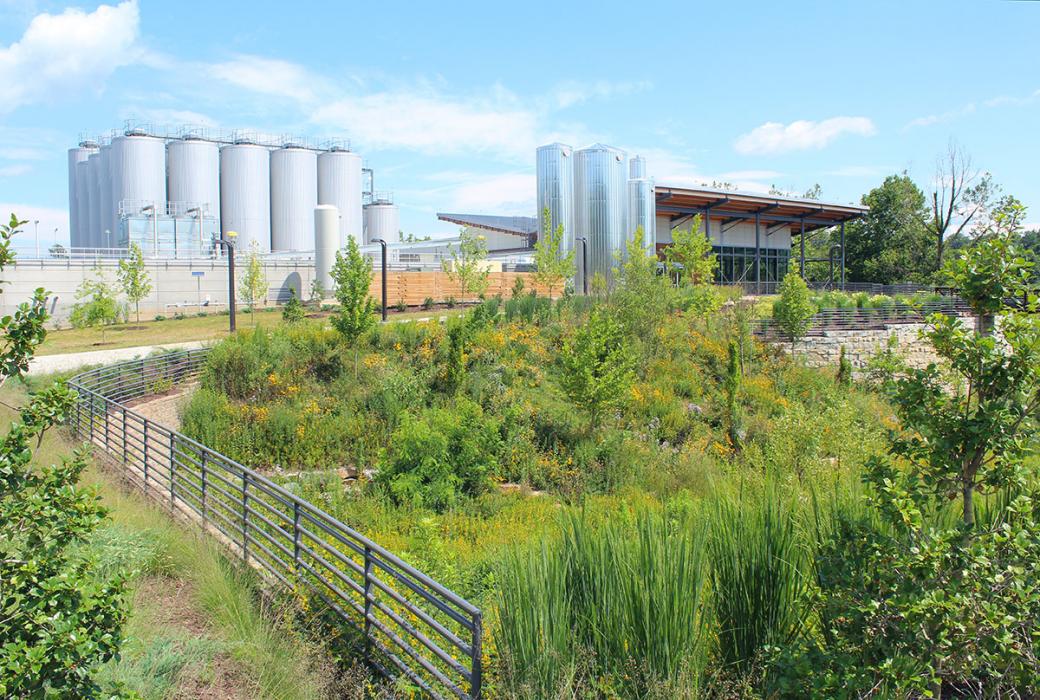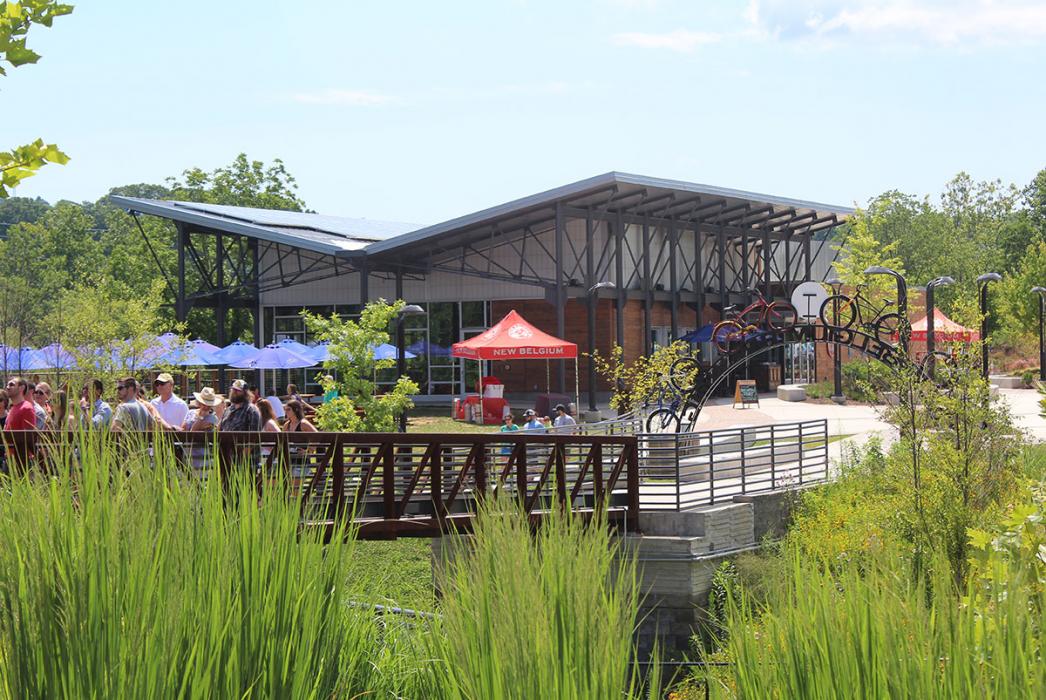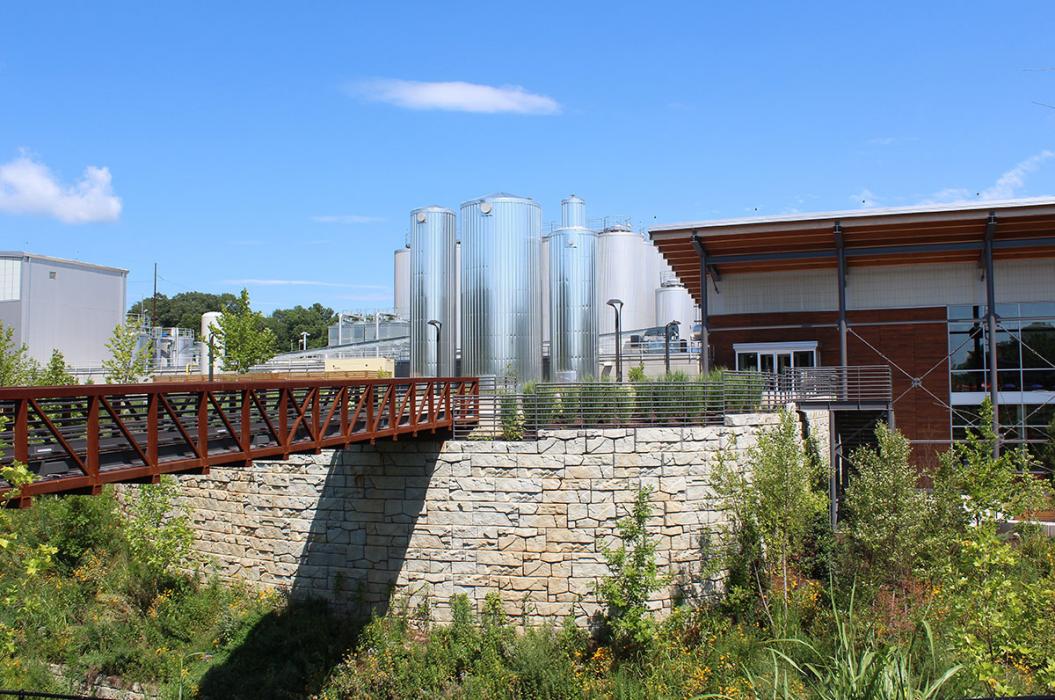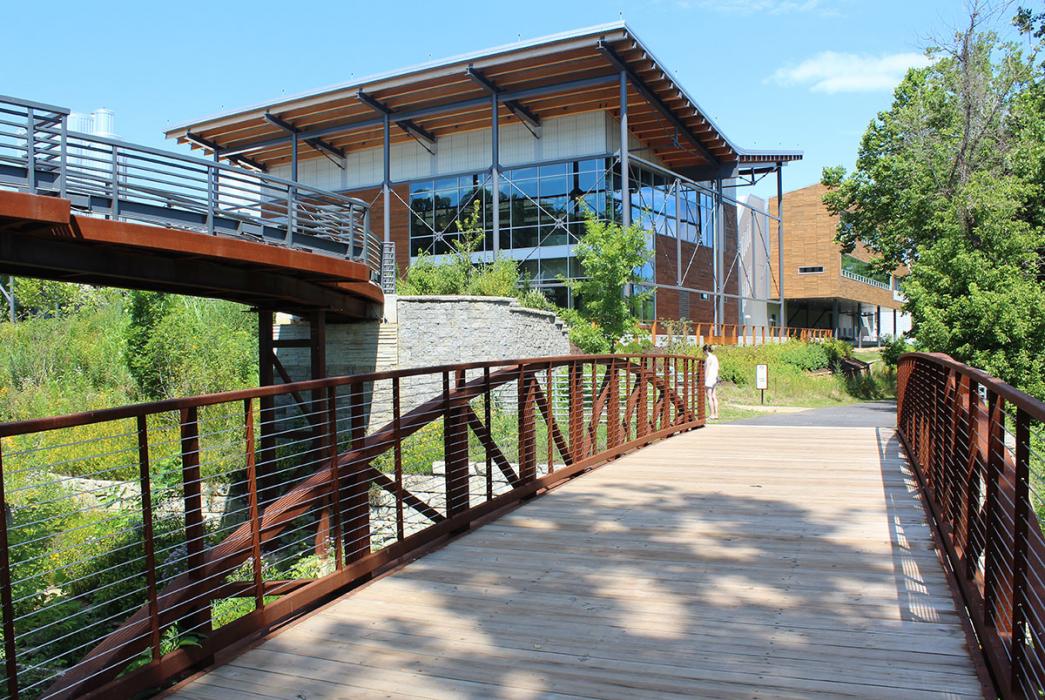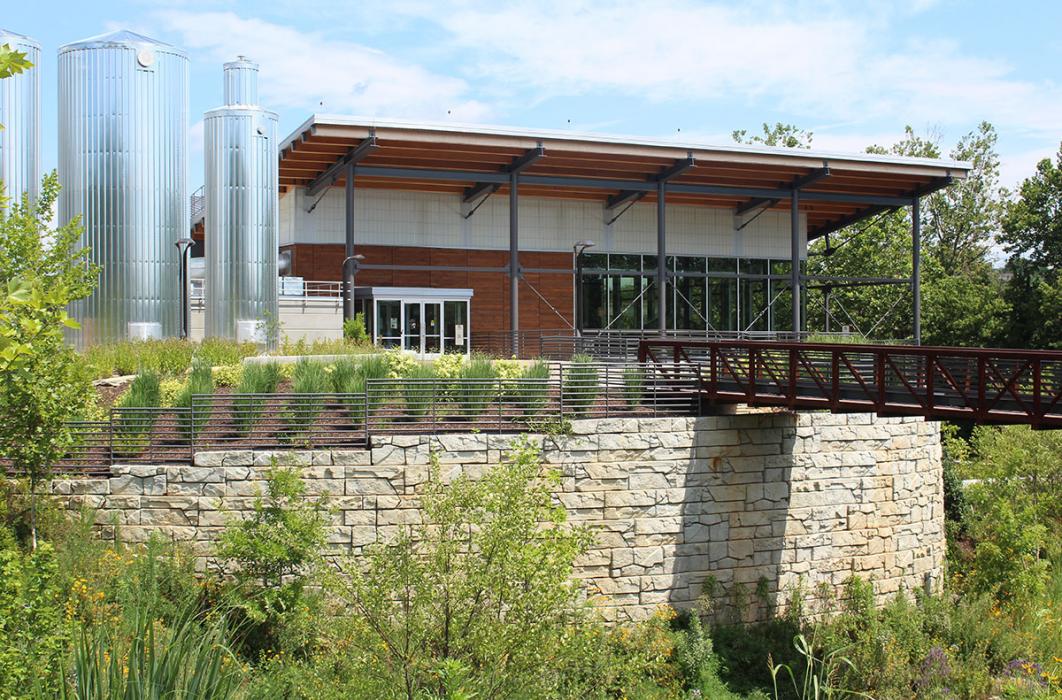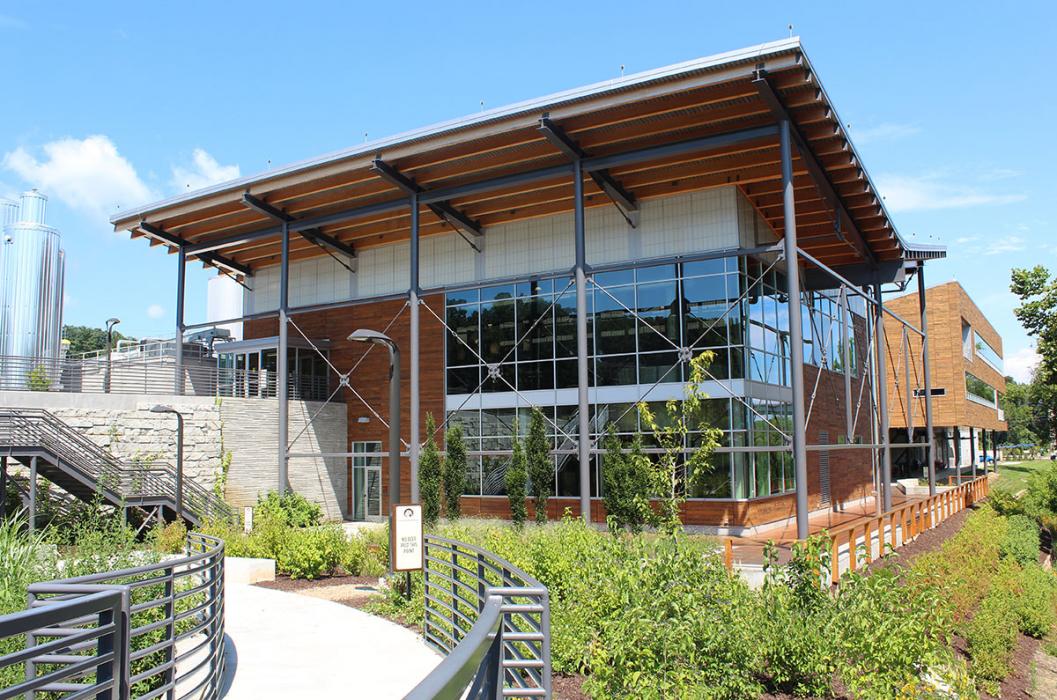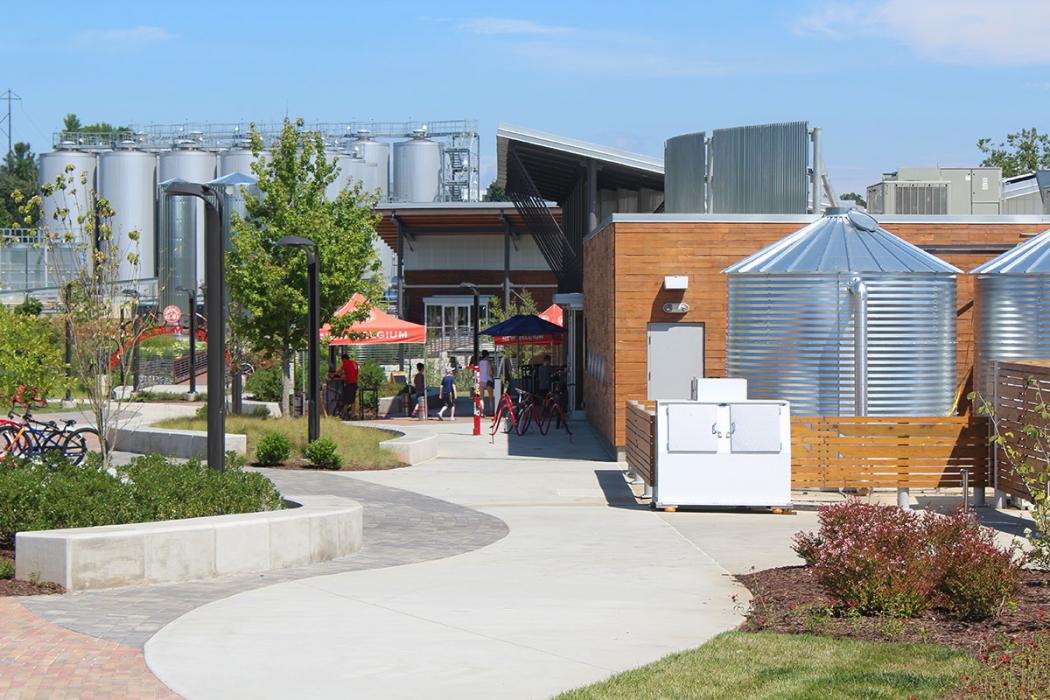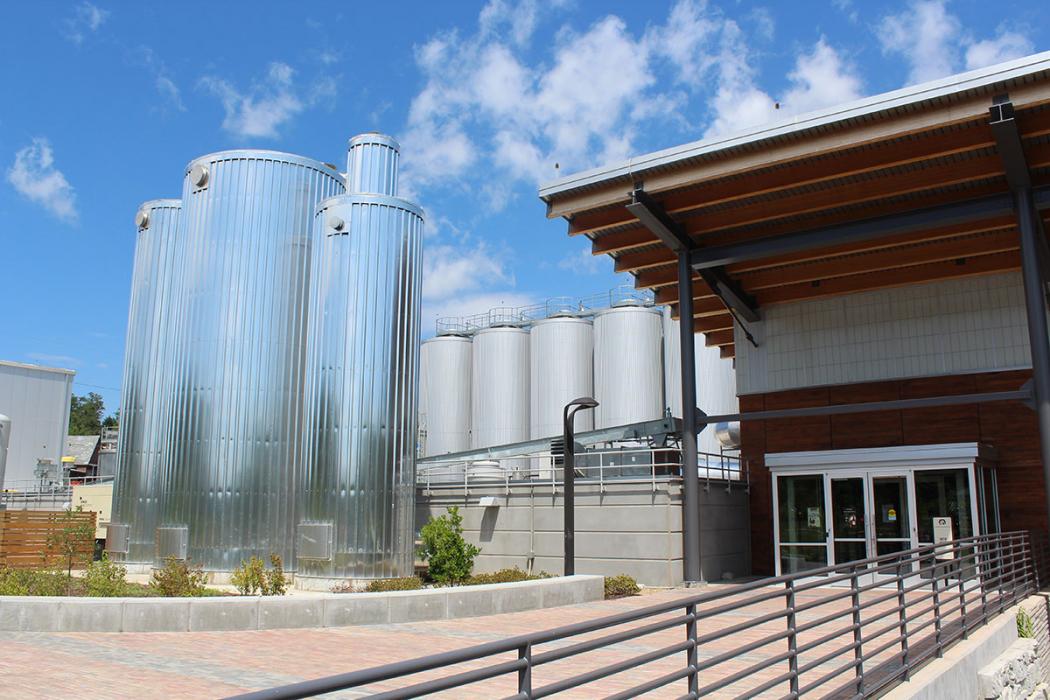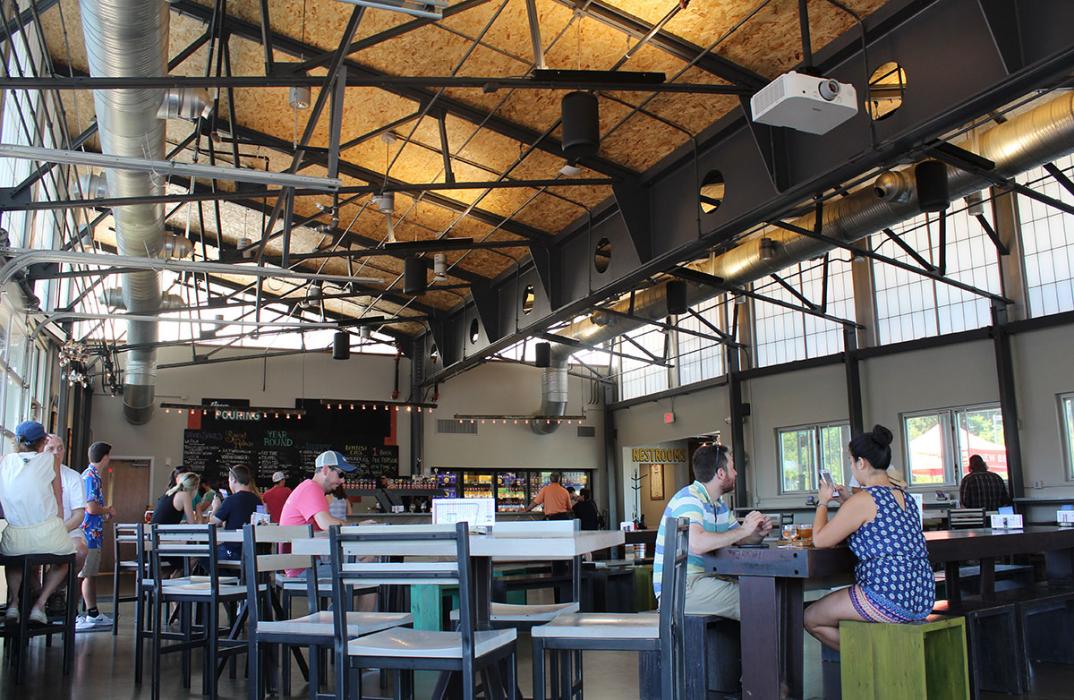 Overview
Operating originally out of Colorado, New Belgium Brewing expanded their operations with a second brewery in Asheville, North Carolina. The new 123,350-square-foot facility is situated on a 17.5 acre campus which includes the brew house, cellars, a bottling operation, tasting room, administrative office space, employee amenity areas and facility maintenance, each requiring a different structural system.
We provided structural design services to Perkins&Will for the facility, which serves as both an in-production brewery and customer attraction and opened in 2017. 
Highlights
Environmental and social responsibility was a key project goal. Efforts included situating the campus on a brownfield site, salvaging and incorporating steel roof trusses and barn wood from the site and incorporating graffiti art found on the site. This mindfulness and the architectural vision dictated the use of differing material in the multiple buildings on the facility's campus.
The brewhouse is flat plate cast-in-place concrete on the first level, transitioning to steel. The roof is glulam with steel king-post trusses. This challenging combination answers the needs of the client and the architect.
The cast-in-place concrete component means there are no beams interfering with the brewing equipment. After clearing that equipment, the change to steel and timber ensures that building's consistency with the architectural aesthetic.
The Liquid Center has a steel gravity system, including roof trusses that are inspired by the salvage barn trusses from the original buildings on the site. Structural Insulated Panels (SIPs) act as the lateral system and the exterior wall, wrapping the Liquid Center. SIPs were also used as the roof diaphragm on top of the Liquid Center roof trusses.