Industrial & Advanced Manufacturing
Speed to market is critical. Our complementary services can cut months off design and construction – and get you up and running after a problem.
Lead Contacts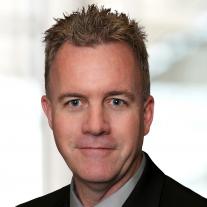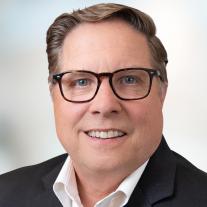 NEW CONSTRUCTION
Our structural designers and construction engineers are well-versed in the nuances of industrial and manufacturing facilities. And with our Advanced Project Delivery™ service, we can integrate structural and construction engineering to bring detailing and erection planning into the early phases of design. Our experts understand how projects are procured and built, so we focus on efficiency and constructability from the start. The result? Better cost certainty. Fewer RFIs and change orders. Faster construction. Less risk.
Specialists in acoustics, noise and vibration use modeling and analysis to predict movement caused by footfall or equipment and deliver designs to control unwanted motion. And our performance-based fire engineering capabilities can enhance safety while lowering costs.
Our protective design and security experts can develop layered physical and operational security measures. We help protect people and critical assets by developing plans tailored to the unique needs of your business. 
With unmatched advanced analytics capabilities – from durability assessments that can predict how different materials will respond to corrosive environments to high-fidelity modeling that simulates a wide range of physical phenomena, such as explosions and deflagration and thermal runaway in lithium-ion batteries – we can reduce risk and improve performance. 
With the growing importance of environmental, social, and corporate governance (ESG) to investors, customers and employees, integrating sustainability and resilience into facility design just makes sense. Our in-house sustainability team can integrate efficient, effective measures into your design, manage the process for all major green certification programs and minimize embodied carbon. And because building envelopes are critical to both facility function and sustainability, we can provide coordinated façade engineering services that work seamlessly with the underlying structure and support ESG goals.

EXISTING FACILITIES & EQUIPMENT
Business interruption can cost millions when things go wrong. Our energy and industrial forensics specialists offer advanced, multidisciplinary analytical expertise – including mechanical, electrical, controls, metallurgical and chemical engineering – as well as sophisticated statistical data analysis and visualization capabilities. From unexpected events that cause property loss to underperforming assets and processes, we use scientific principles and operations experience to identify causes and resolve complex problems. 
We can also apply our expertise in building restoration and renewal to update aging facilities or repurpose existing buildings for industrial or manufacturing use. And finally, when a facility reaches the end of its useful life, our deconstruction engineering experts can reduce vulnerability and risk during implosion, deconstruction or dismantlement.