With its golden dome and iconic clocks, One Hanson Place is a premier landmark of the Brooklyn skyline.
Lead Contact
Project Details
Owner
Dermot Company, Inc.
Location
Brooklyn, New York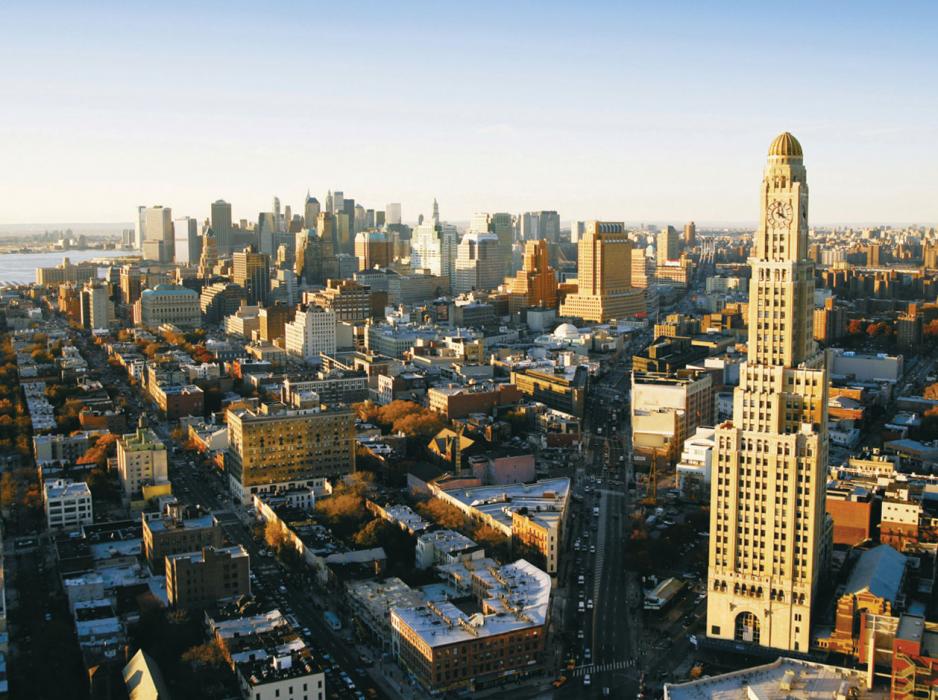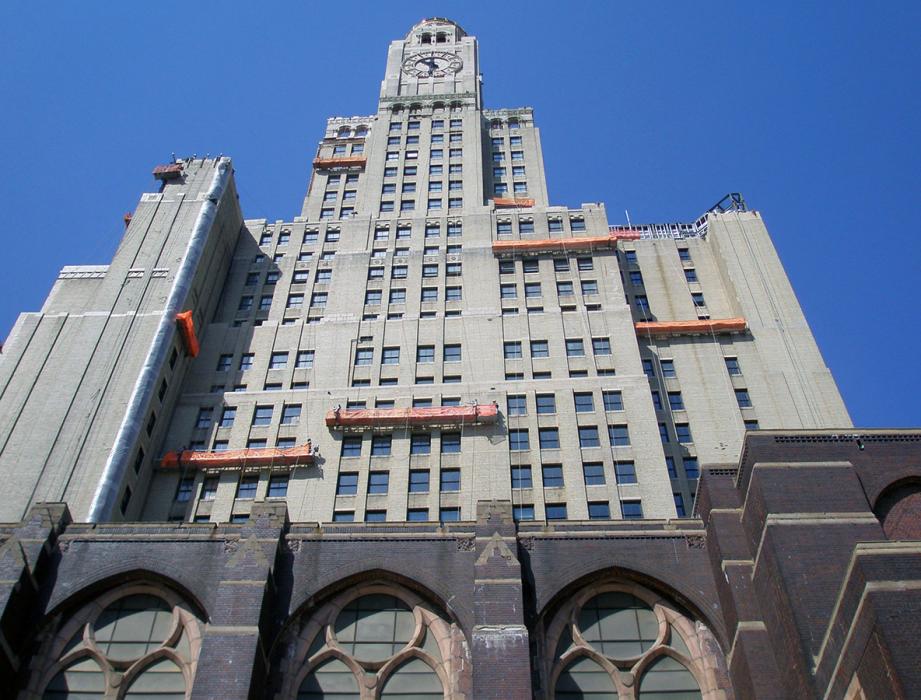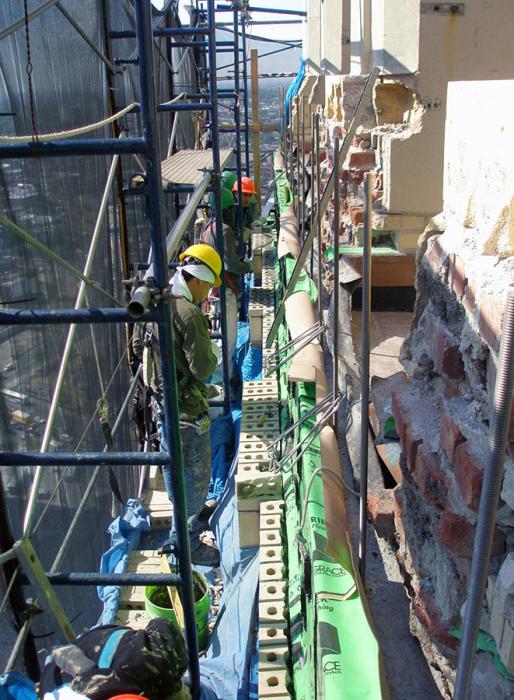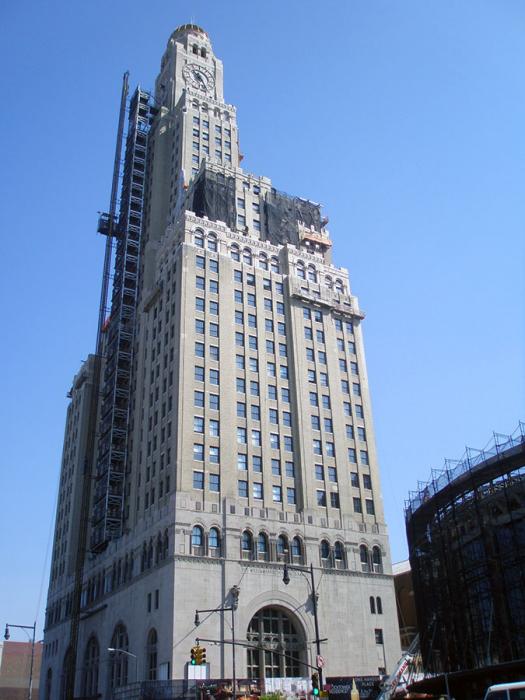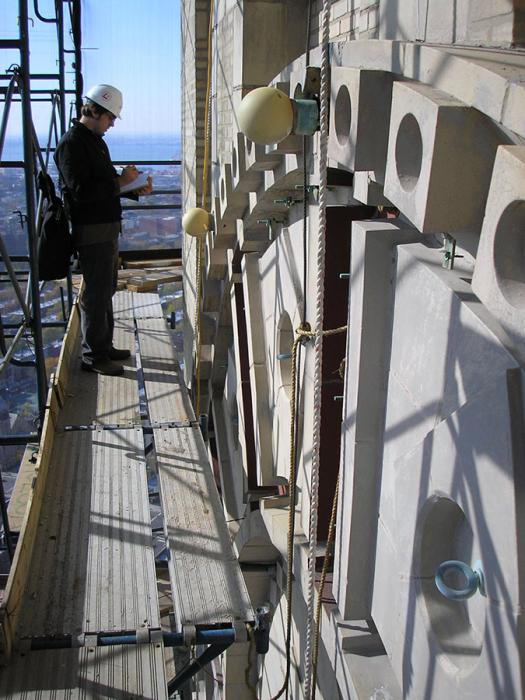 Overview
The Williamsburgh Savings Bank Tower (now known as One Hanson Place) was designed by Halsey, McCormick & Helmer and constructed between 1927 and 1929. With its striking silhouette, famous four-faced clock and golden dome, the neo-Romanesque tower is one of Brooklyn's architectural icons. On the exterior, polished rainbow granite and Indiana limestone laid in a random ashlar pattern define the banking hall, while two-tone buff brick and terra-cotta ornamentation make up the upper façades. The building is an individual New York City landmark and part of the Brooklyn Academy of Music Historic District.
We provided historic preservation and envelope renewal services for the conversion of the building from offices to residential condominiums. The project included an extensive restoration of the façade—the building's first comprehensive façade restoration in more than 80 years.
Highlights
At the project start, we coordinated a 100 percent survey of the façade from rope access to gain a clearer understanding of the existing conditions.
Steel window lintels, concealed behind c-shaped bricks, exhibited significant corrosion. Specially designed reinforced pre-cast lintels replaced the corroded steel lintels and incorporated the existing two-tone brick aesthetic. We worked closely with the landmarks commission to develop an appropriate design.
The parapets required major reconstruction due to extensive steel spandrel beam corrosion directly below. All the ornamental terra cotta was carefully removed, tagged, stored and reinstalled after the steel repairs were complete.
The double height masonry arcade at the east facade of the 33rd floor required complete rebuilding. Again, all of the ornamental terra cotta was carefully preserved for reinstallation following the reconstruction. The arcade rebuild incorporated new stainless steel reinforcing and copper-composite flashings.
Waterproofing work included removing all the original coal-tar felt roofing below quarry tile walking surfaces. The new membranes were cold-fluid applied reinforced membranes with drainage layer below newly sourced quarry tile to match the original. The 80-year-old counter flashings were also replaced with new copper flashings.
The metal louvered dome with supporting ribs was repainted a bright gold to match the original intent and the landmark commission approved all mockups.
The massive clock hands, which are constructed out of steel built-up laced members, were removed, repaired and repainted offsite. We also assisted the lighting designer with waterproofing the new light housings, which are located at each number of the clock face.