One Shenzhen Bay Tower 7
Lead Contact
Project Details
Project Partners
KPF & China Construction Design International (CCDI)
Owner
Parkland Real Estate Development Co., Ltd.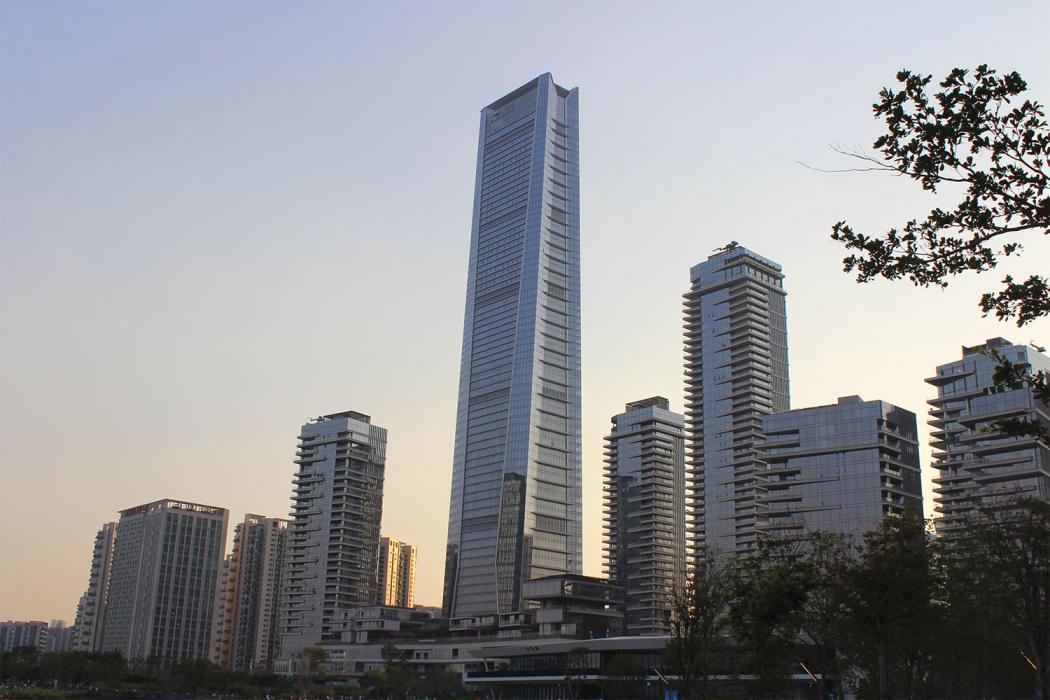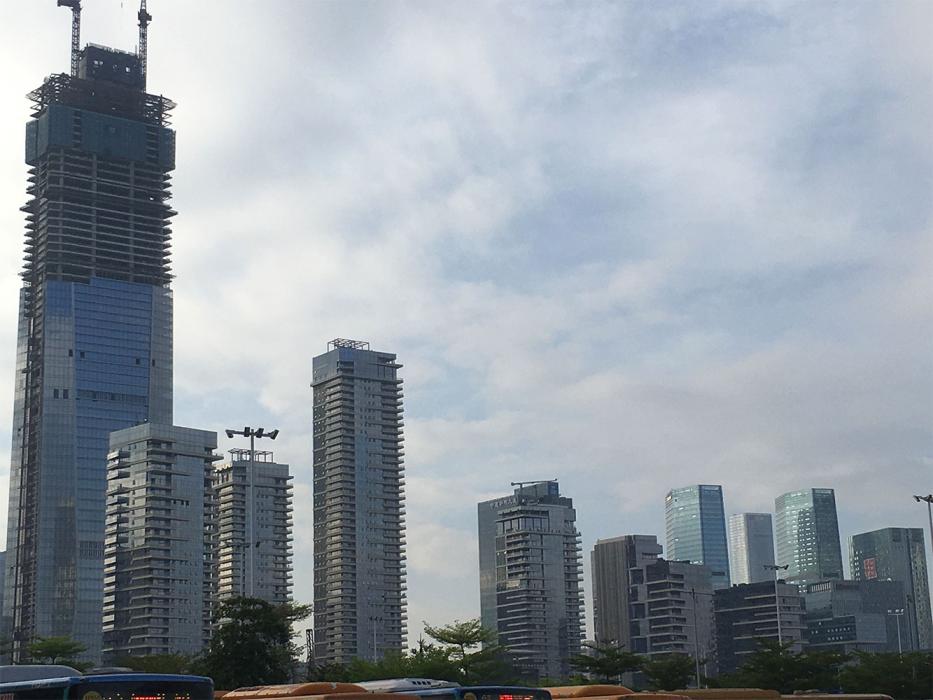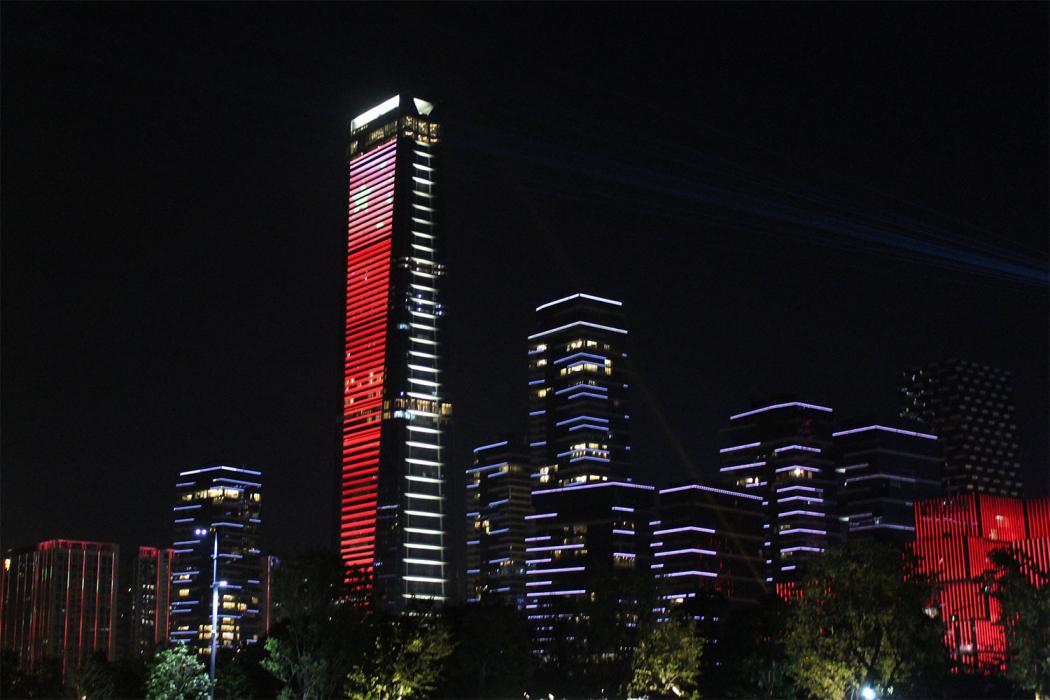 A Beacon for Shenzhen's Skyline
Overlooking Shenzhen Bay in China, the 330-meter One Shenzhen Bay is the tallest addition of a master development plan for eight new towers in the city's Nanshan district. One of the tallest high rises in the city, the 72-story mixed-use tower features office, residential and retail space in addition to a high-end hotel, restaurants and a sky bar. The building's 71st floor houses the Sky Concert Hall, the world's tallest conference hall providing dramatic, stunning views for a multitude of musical and entertainment performances.
We provided structural design to KPF and CCDI for the building, which opened in 2018.
Highlights
The structural design features a concrete wall superstructure with steel embedded concrete mega columns as well as composite columns.
The floor system is slab on deck and the foundation system utilizes concrete mats and piles.
Steel outriggers and a belt truss ensure the lateral stability of the tower.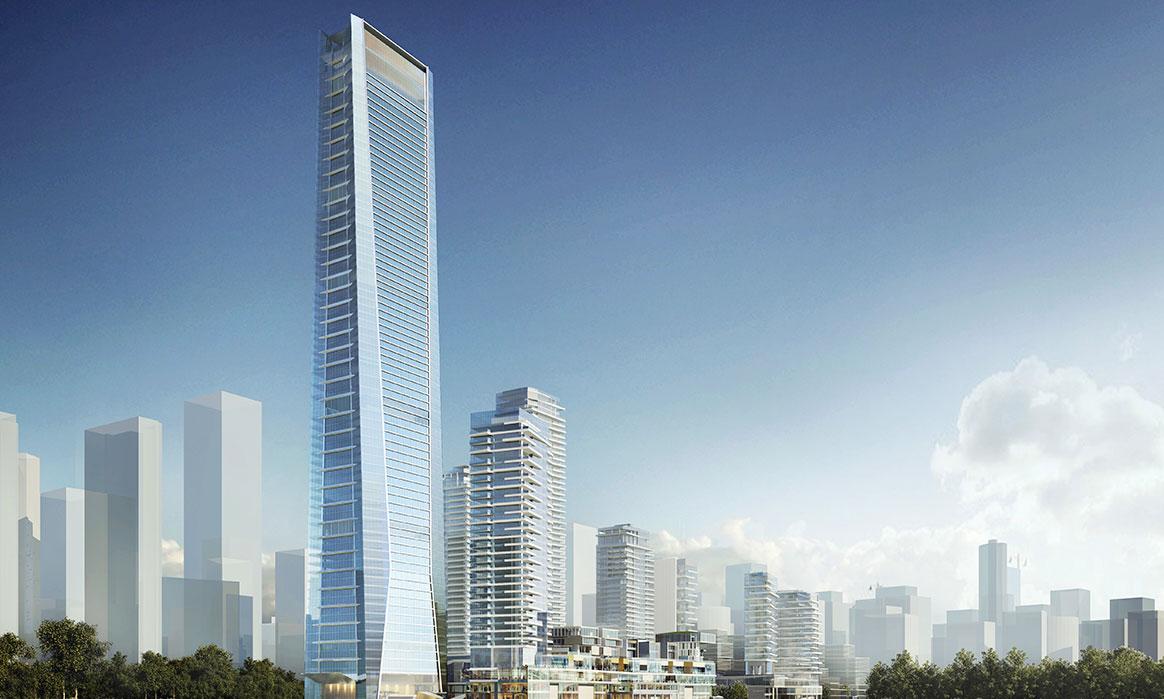 Courtesy KPF
A World-Class City Calls for World-Class Architecture