Robert and Anne Dickey House
This unique early 19th-century building is a rare surviving and valuable example of Federal-style architecture in New York City.
Lead Contact
Project Details
Project Partners
Trinity Place Holdings
Owner
Trinity Place Holdings & NY School Construction Authority
Location
New York, New York
Project Awards
New York Landmarks Conservancy, Lucy G. Moses Preservation Award, 2021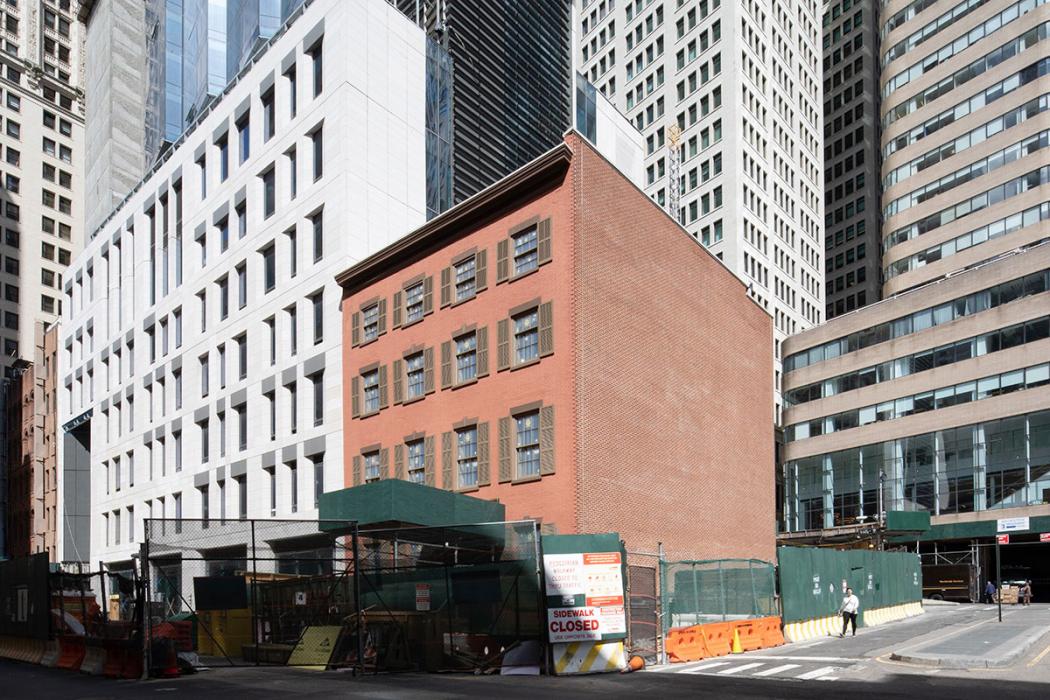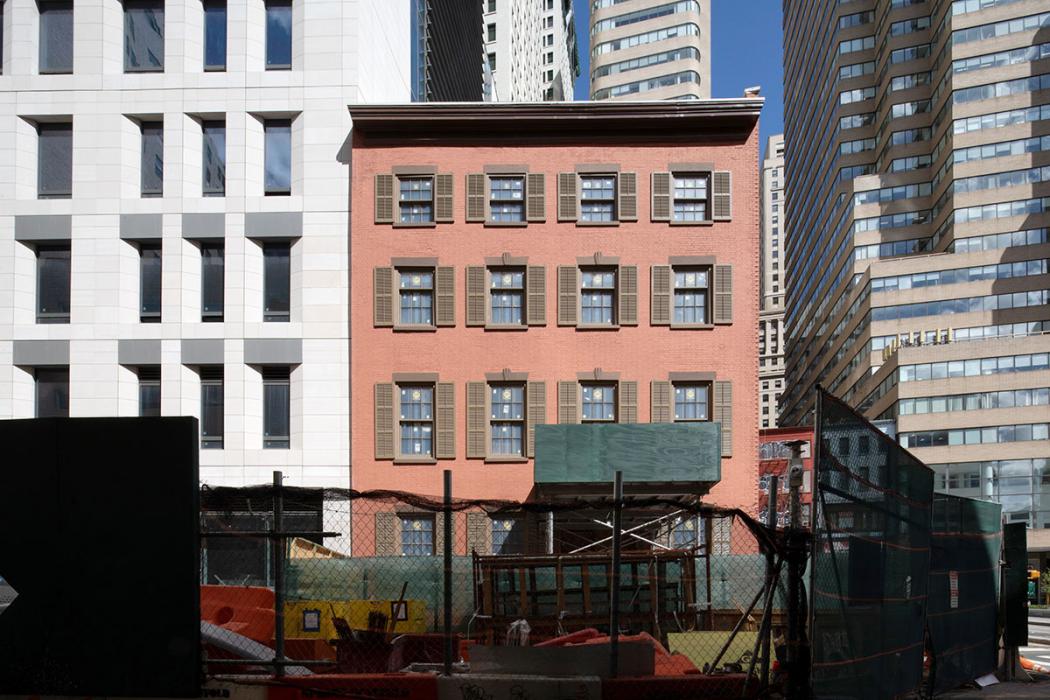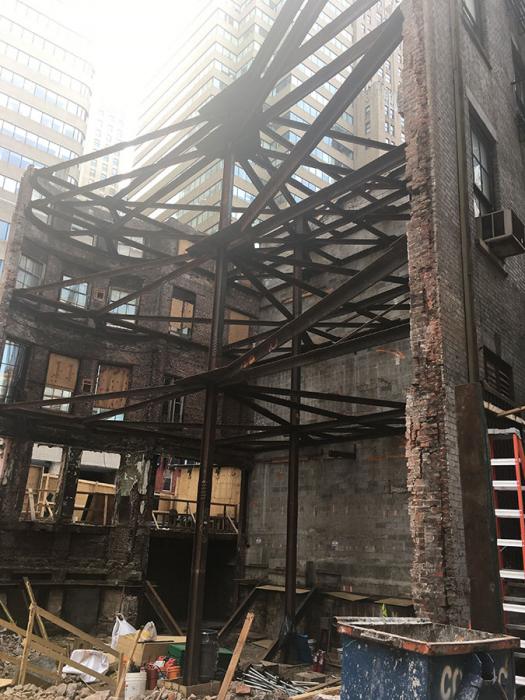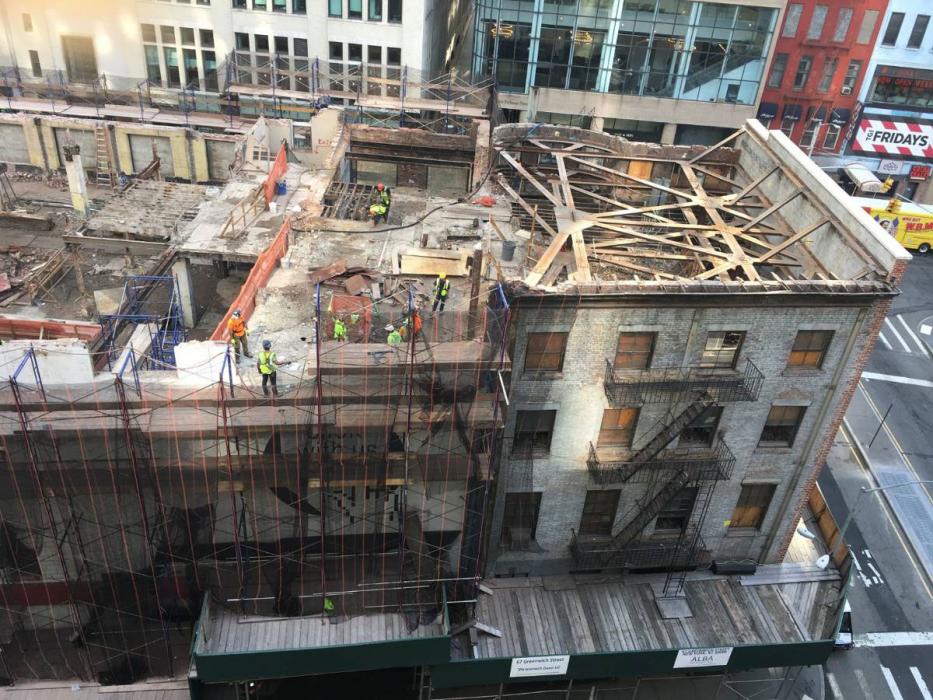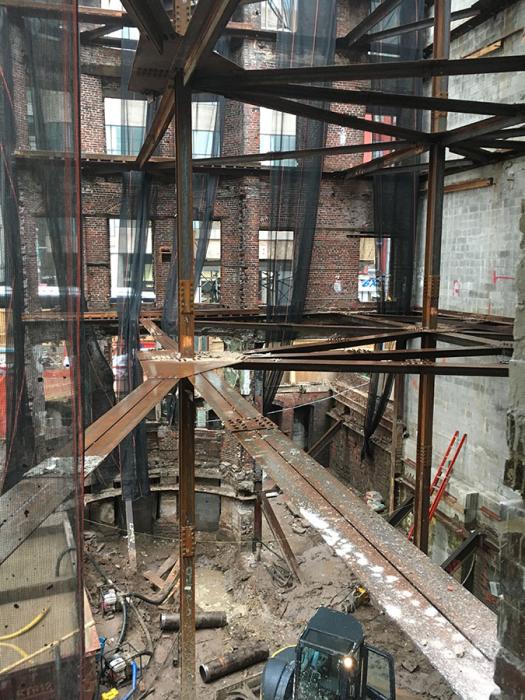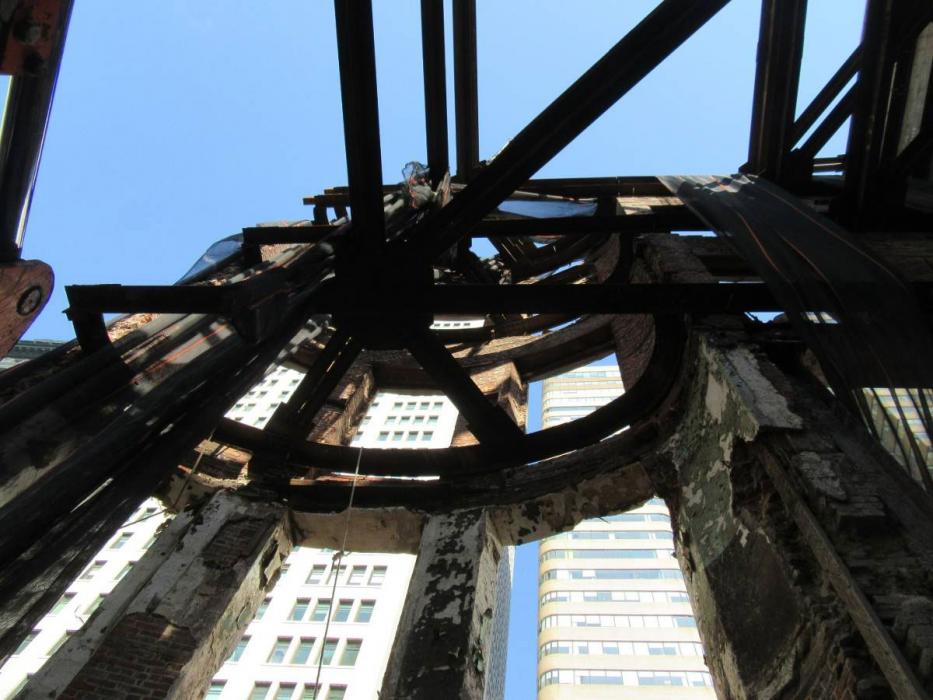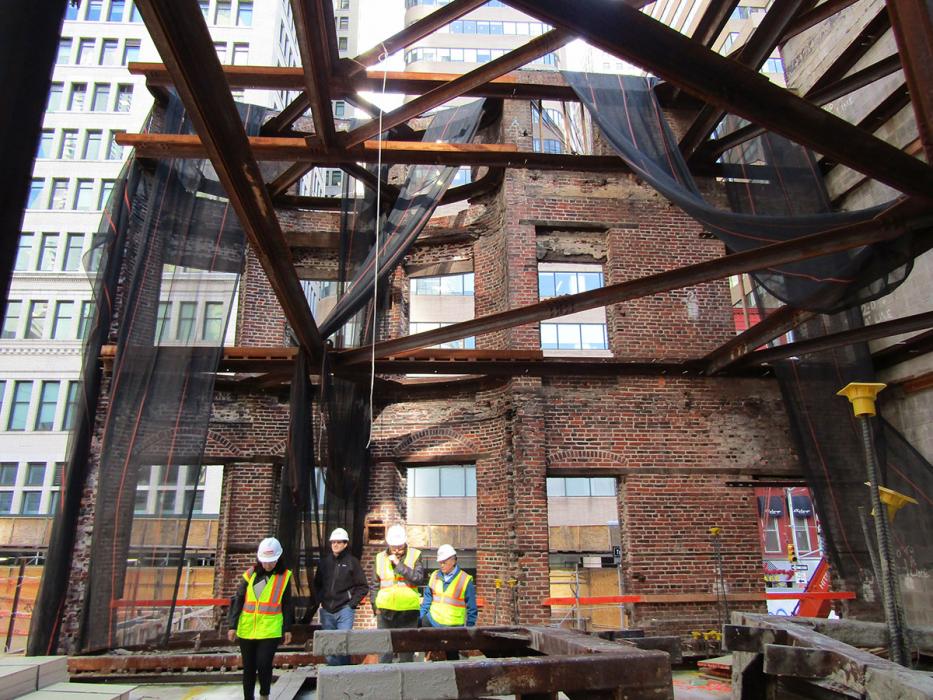 Overview
The Robert and Anne Dickey House (The Dickey House) at 67 Greenwich Street is a four-story, unreinforced masonry building constructed in 1810. The building features Flemish bond brickwork, a brownstone base, splayed stone lintels with fluted keystones and an elliptical three-window bay bow on the rear façade, classic of its time and style. The unique early 19th-century building is a rare surviving and valuable example of Federal-style architecture in New York City. In 2005, the New York City Landmarks and Preservation Commission deemed The Dickey House a city landmark.
In 2017, demolition and construction on the adjacent structures at 77 Greenwich Street began, and worsened the condition of The Dickey House. Over the next four years, we provided stabilization, restoration and emergency response and forensics services to secure, restore and preserve the building.
Highlights
The main challenge required the team to maintain the stability of the historic walls while the interior structure of the building was demolished. It was also important to respect the principle of minimal intervention and avoid threatening the authenticity of the structure and its original aesthetics.
To secure The Dickey House from neighboring construction and begin restoration, the team developed a strategy that quickly responds to changing conditions in the field, through work sequences that were planned and controlled by others.
Conditions of the walls caused the lateral bonds to become loose and required restoration with masonry grouting via the use of helical masonry ties. To address voids and loss of cohesion in the masonry, the team injected grout and used lateral stainless-steel ties as post-installed anchors to reestablish lost continuity and ensure holistic homogeneity of materials that maintain the structural layout, instead of topical repairs and patches only.
Results from a post-injection ground-penetrating radar survey confirmed the successful grout injection. This approach saved roughly 80% of the original fabric, an impossible task with traditional repair techniques like removal and replacement of masonry in kind.
The team addressed out-of-plane masonry displacement, cracks, spalls, deformed window sills and lintels, and provided design assistance for the window and cornice removal and replacement.
In line with the preservation discourse, the team used modern consolidation techniques to avoid substitution of distressed historic masonry to the fullest extent.
The project became a holistic repair, and included understanding of the existing materials, of the systems and methods used in the original construction process, of the geometry and integrity of the masonry and the chemical composition including its properties and compatibility.