Schwartz Reisman Innovation Centre
The University of Toronto's new innovation accelerator, a dynamic incubator for intellectual exchange and world-class research.
Lead Contact
Project Details
Project Partners
WEISS/MANFREDI & Teeple Architects
Owner
University of Toronto
Location
Toronto, Ontario, Canada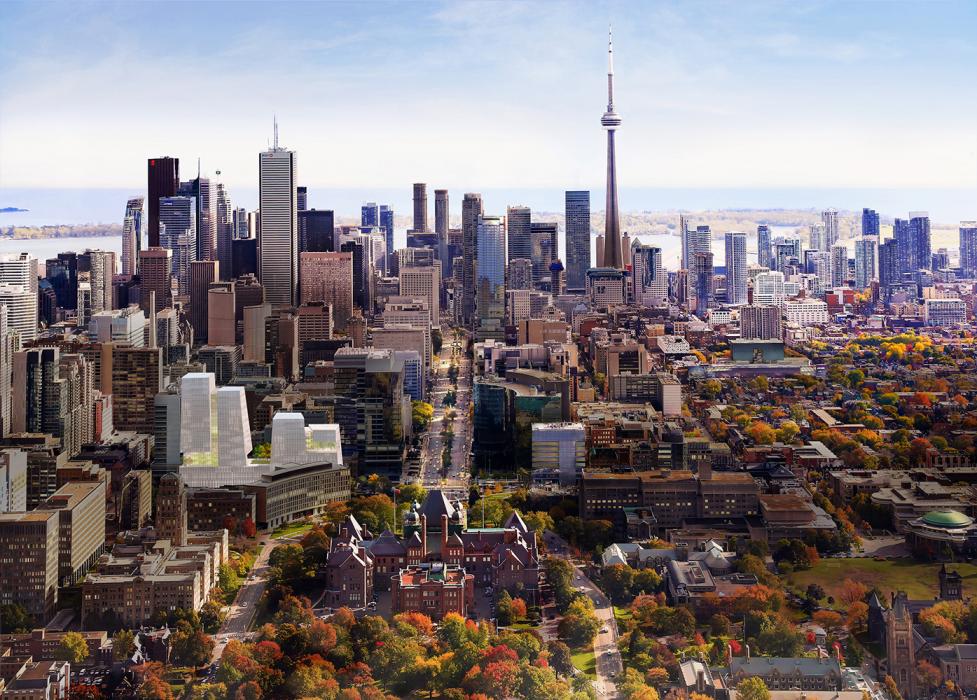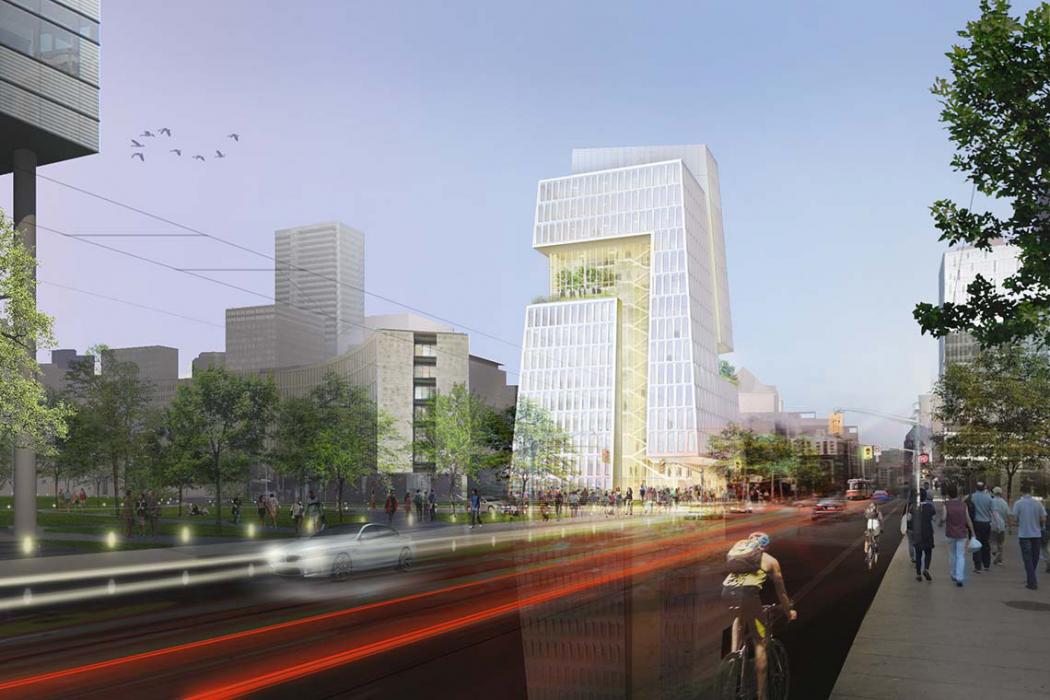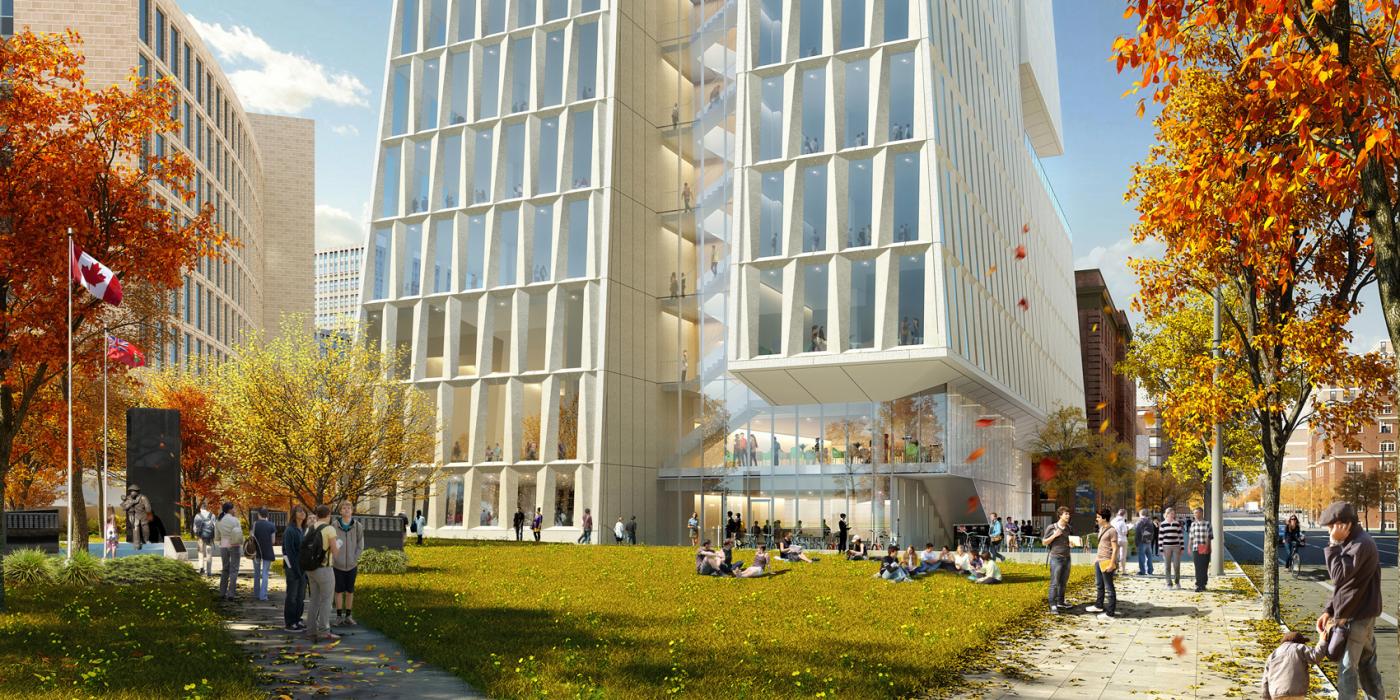 Overview
The Schwartz Reisman Innovation Centre is the University of Toronto's new innovation accelerator, a dynamic incubator for intellectual exchange and world-class research that brings together artificial intelligence and biomedical scientists with leading entrepreneurs. The architecture for the 750,000-square-foot centre will reflect the innovation and collaboration happening within and feature vertical gardens and engaging spaces.
We are providing structural design services to WEISS/MANFREDI and Teeple Architects for the complex, which is scheduled to complete in 2022.
Highlights
Phase I of the project is a 16-storey tower with two penthouse levels and an underground basement. The 250,000-square-foot tower houses the Vector Institute for Artificial Intelligence, a world leader in deep learning and machine learning research, and the newly conceived Schwartz Reisman Institute for Technology and Society, which will explore the ethical and societal implications of AI and other emerging technologies.
To deliver the complex floor plans and large column-free spaces with maximized floor-to-ceiling heights, our devised an inventive structural system which combines a reinforced concrete shear wall system and a complex vertical load transfer system that relies heavily on the use of Steel Reinforced Concrete (SRC) long-span transfer beams.
This novel technique of casting heavy-section steel girders within concrete beams allows for much shallower member depth compared to conventional reinforced concrete members. SRC is also used to enhance the load capacity of many columns throughout the building, including the perimeter columns that orient to the sloping façade.
A key architectural feature of the building is its long-span, tapered massing. To achieve this, the team designed an elegant tapering of the slab soffit that cantilevers at each floor. The building columns are set in from the exterior of the building and the concrete slab cantilevers provide structural support for the cladding. As the building tapers, the columns incline and step, following the set-back of the slab edge. The cantilever length of each floor shortens as the building rises, reducing the thickness and weight of the cantilever slabs on the higher levels.