Spokane International Airport, Terminal Renovation and Expansion Program
The newly renovated airport features a consolidated checkpoint and baggage claim designed to improve operational efficiency and passenger experience.
Lead Contact
Project Details
Project Partners
Alliance
Owner
Spokane International Airport
Location
Spokane, Washington
Number of Estimated Passengers/Year
4,112,700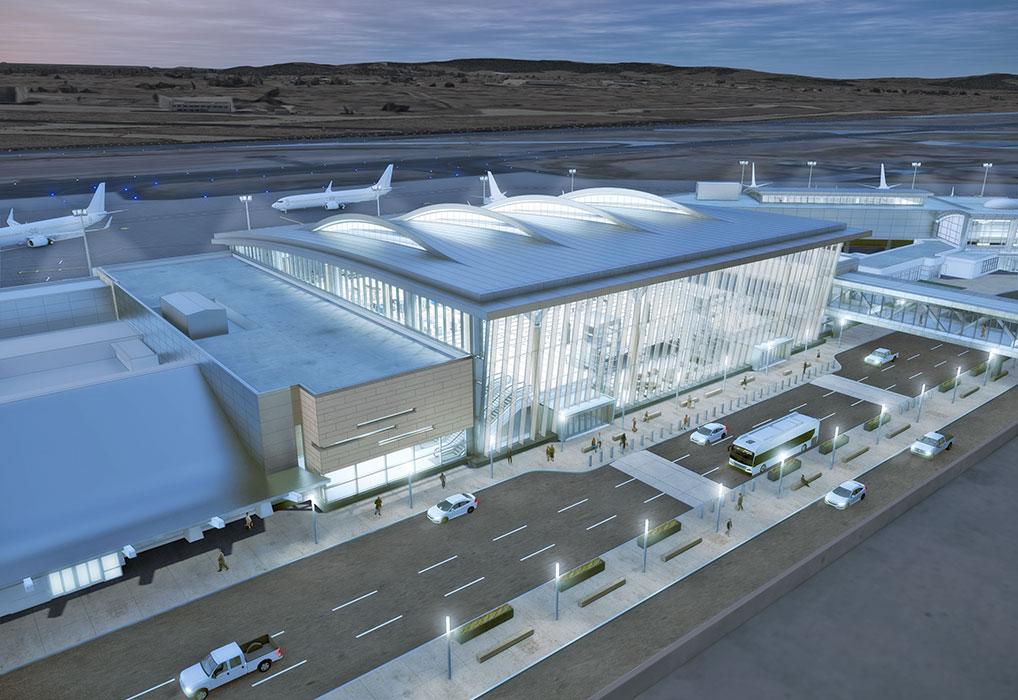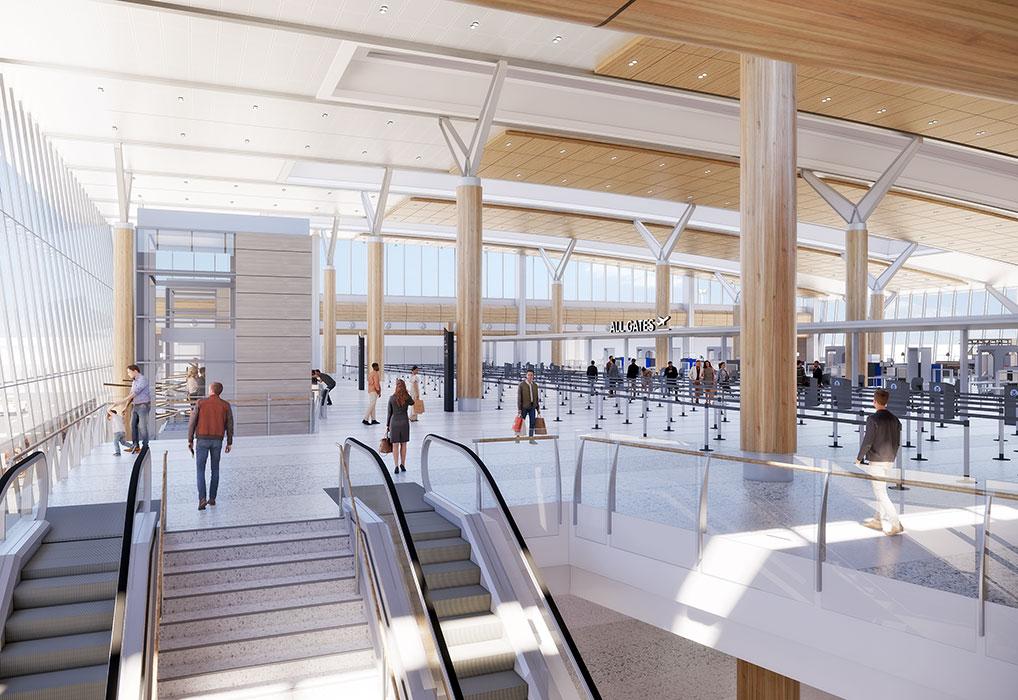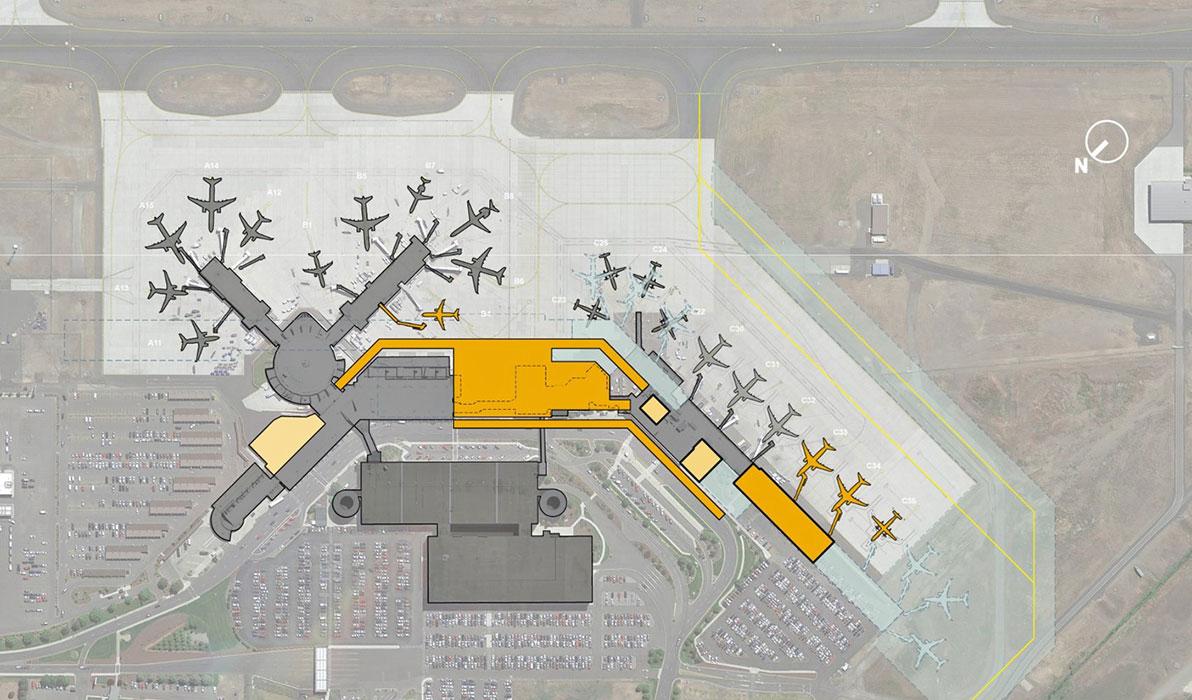 OVERVIEW
Spokane is ready for takeoff. The newly renovated Pacific Northwest airport reflects the region's effortless beauty and detail. Echoing the iconic natural ambiance, the two-story building will include a 50-foot-tall glass façade along the curbside with an expressive roof design that includes exposed structural tree-like columns and clerestories.
We are the structural engineer for the Terminal Renovation and Expansion (TREX) program which includes an expansion of the existing C concourse and an elevated walkway to streamline pedestrian traffic between terminals. With multiple phases of demolition, TREX tackles internal efficiency and external functionality and aesthetic within one project.
HIGHLIGHTS
Evaluated the lateral system of existing structures by checking them against the current building codes, including the updated seismic code.
Strategically located expansion joints to isolate new construction from existing.
TREX requires multiple phases of demolition to allow continued and uninterrupted operations at the airport.