St. Michael's Hospital, BARLO MS Centre
The research and treatment centre is a vital new addition for St. Michael's, the largest multiple sclerosis clinic in Canada.
Lead Contact
Project Details
Project Partners
Hariri Pontarini Architects
Owner
St. Michael's Hospital
Location
Toronto, Ontario, Canada
Project Awards
Dezeen, Leisure and Wellness interior of the year, 2022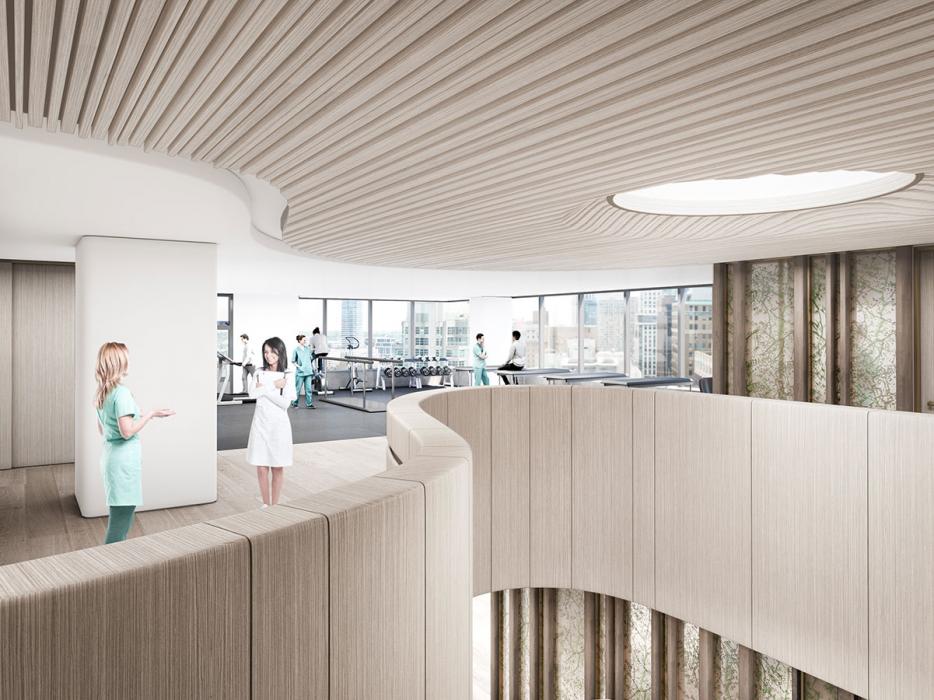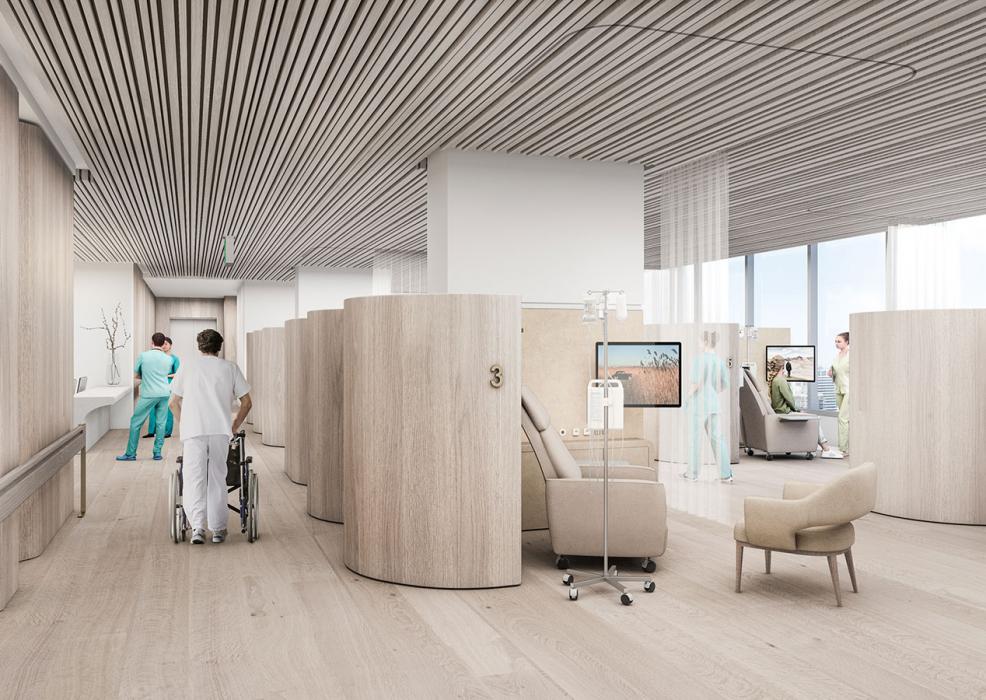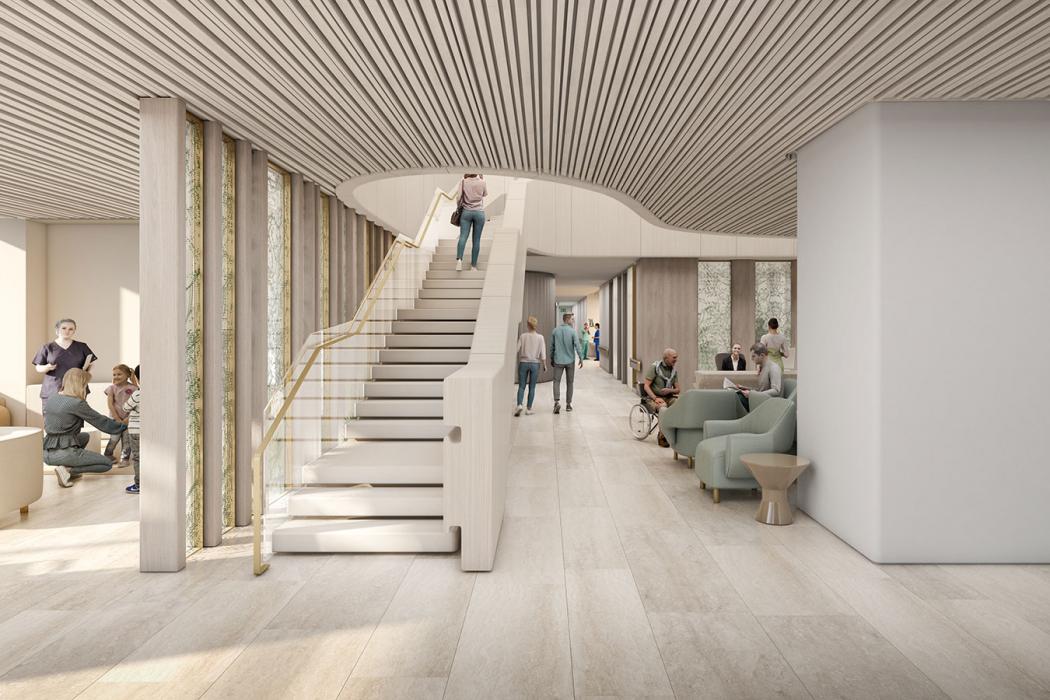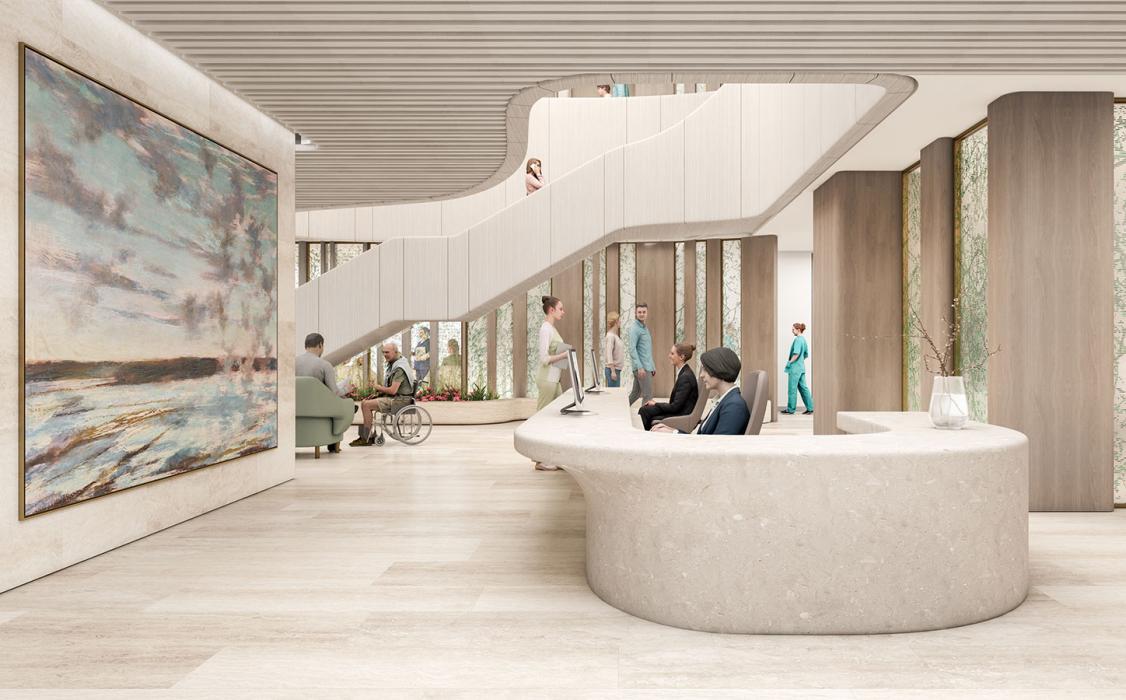 Overview
A leading-edge research and treatment centre for multiple sclerosis (MS), the BARLO MS Centre is a vital new addition for St. Michael's, the largest MS clinic in Canada. Home to some of the world's leading MS doctors and researchers, the addition includes a two-story cantilevered addition as well as a 25,000-square-foot fit-out of the 16th and 17th floors in the hospital's Peter Gilgan Patient Care Tower.
We provided structural design services to Hariri Pontarini Architects for the design and construction of the facility, which opened in 2021.
Highlights
The two-story addition required the installation of steel beams that cantilever to support a new floor projection on the east end of the building and transfer the loading back to the existing structure.
To control the deflection at the new cantilever and reduce the bending moment applied to the edge of the existing structure, a backspan was introduced that distributes the new loads further into the existing structure.
The work also included the addition of a central connecting staircase between the two floors, which required demolition to portions -of the existing slab to create the stair opening. New steel beams support the opening edge and restore the support that is lost due to the removal of the slab.