Stockholm Central Station Overbuild
Eighty percent of Sweden's train trips start or end at Stockholm Central Station, which is being transformed into a sustainable mobility hub that spans the tracks.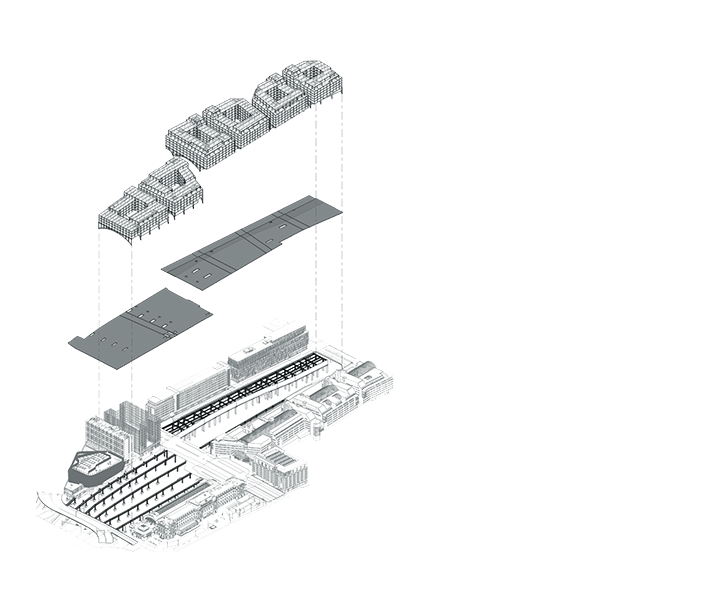 Lead Contact
Project Details
Project Partners
Foster + Partners, Marge Arkitekter, Ramboll, Tyréns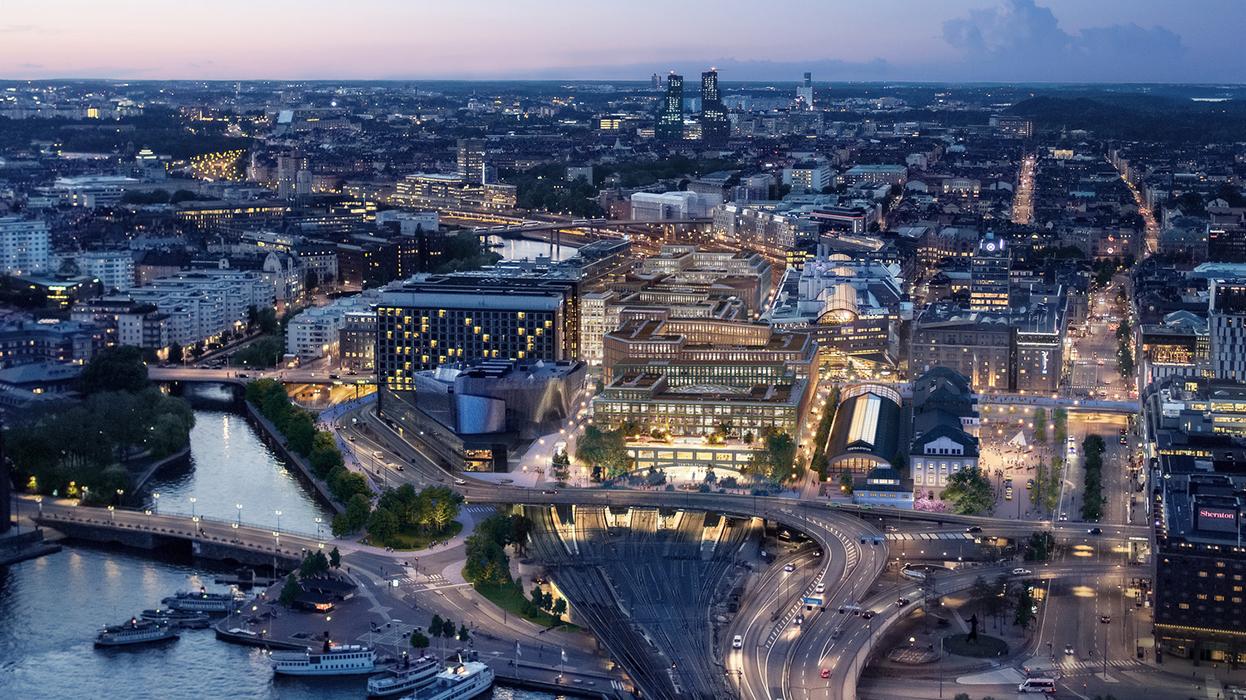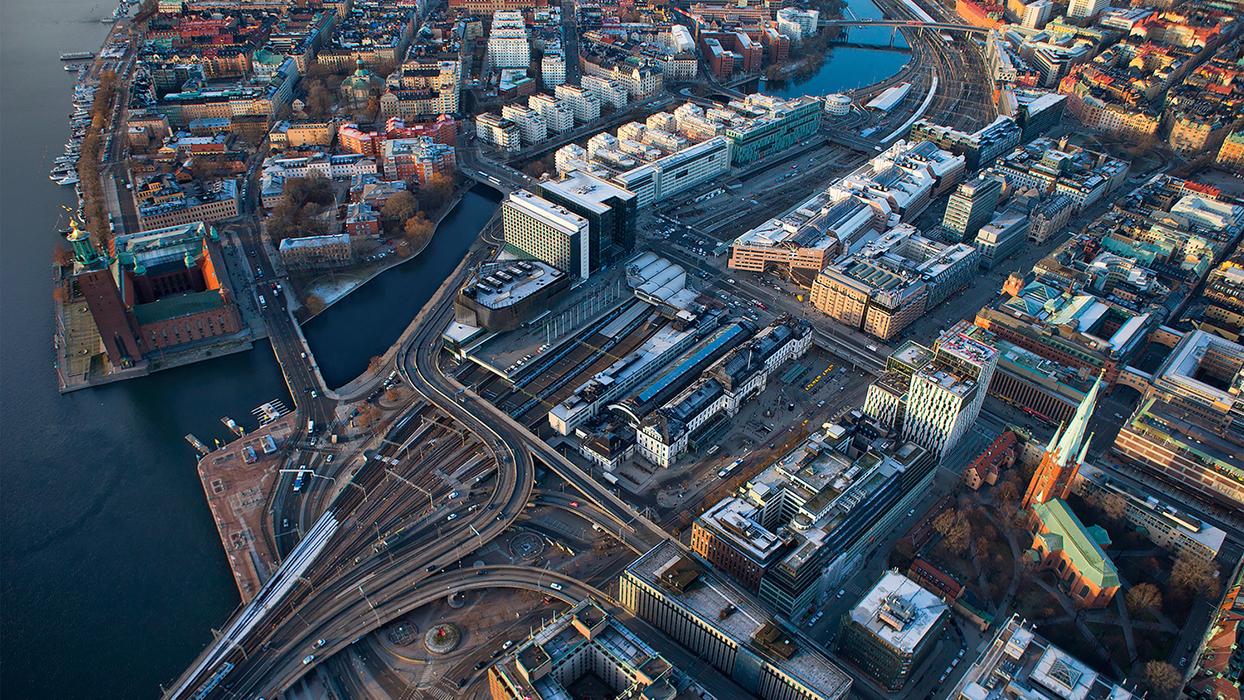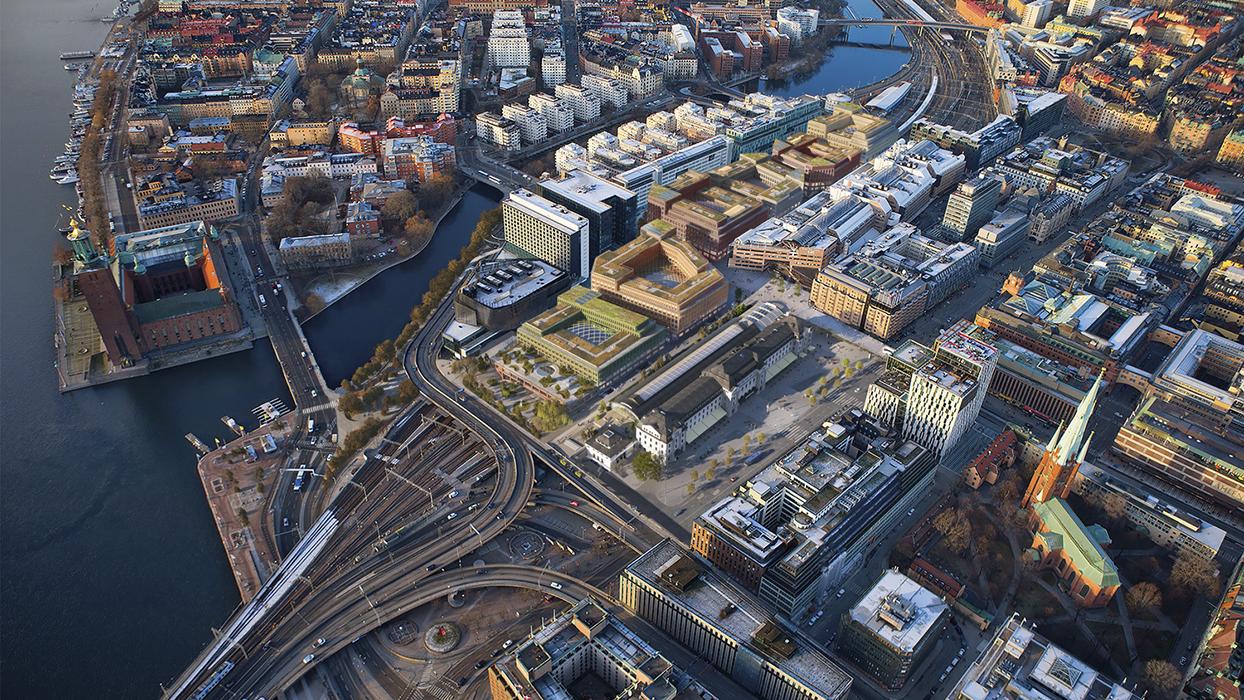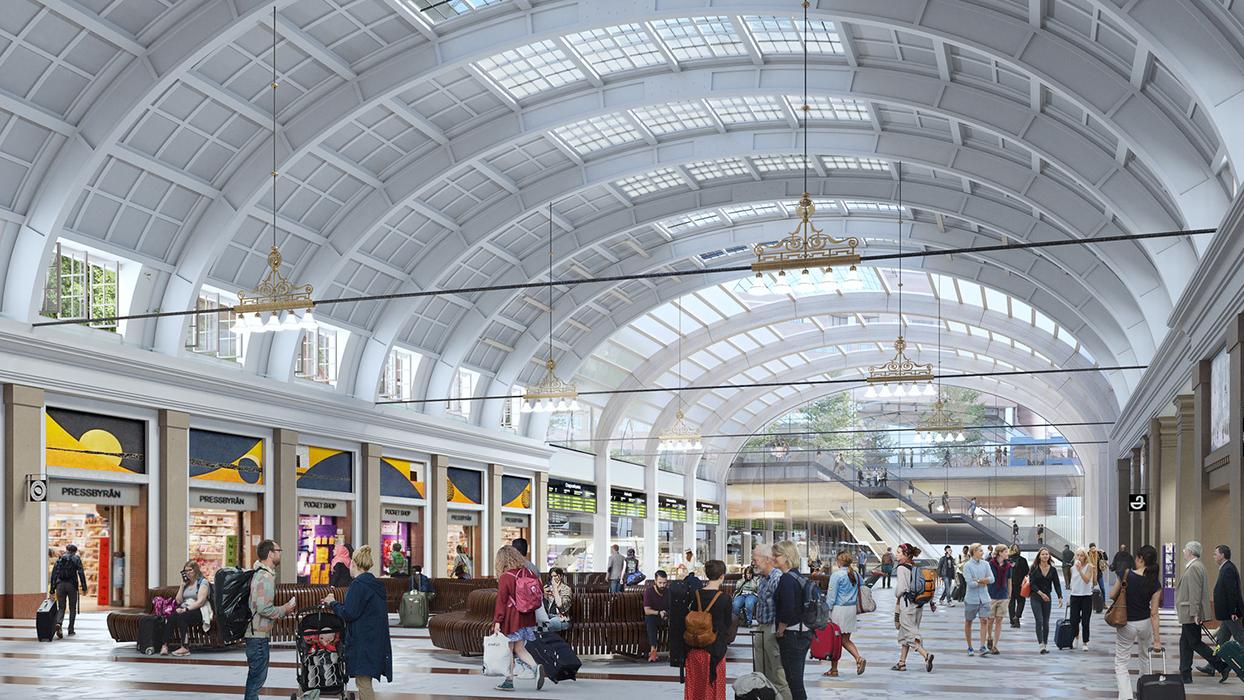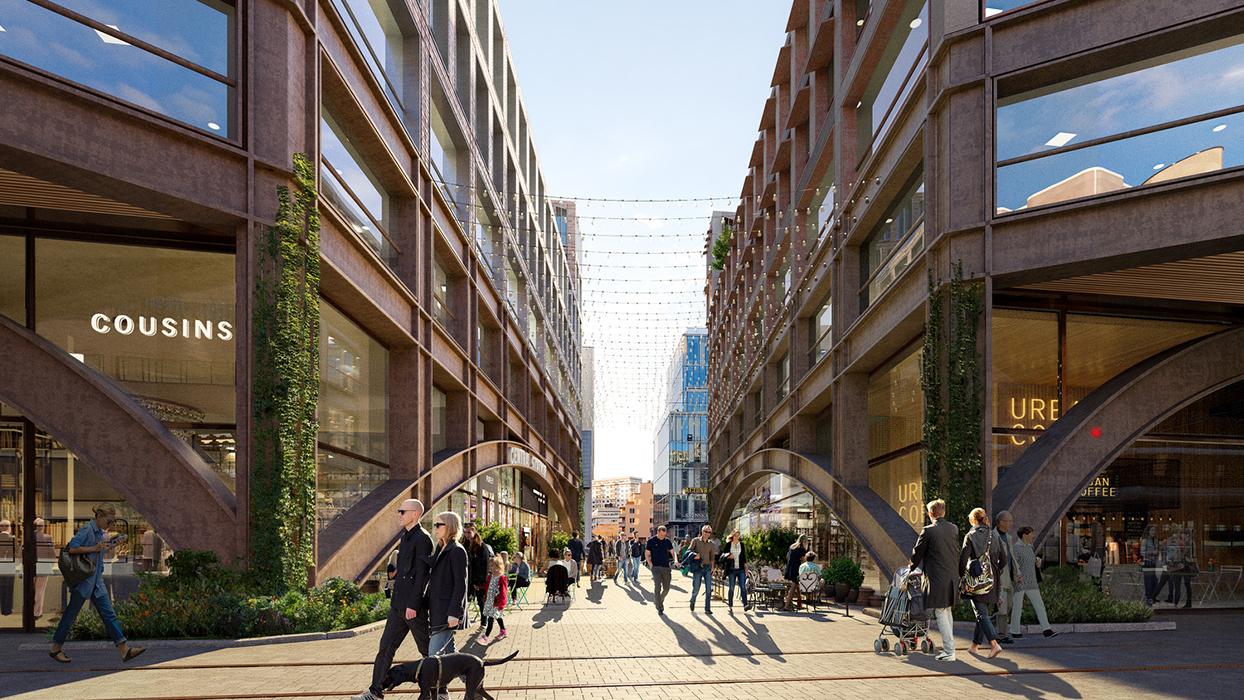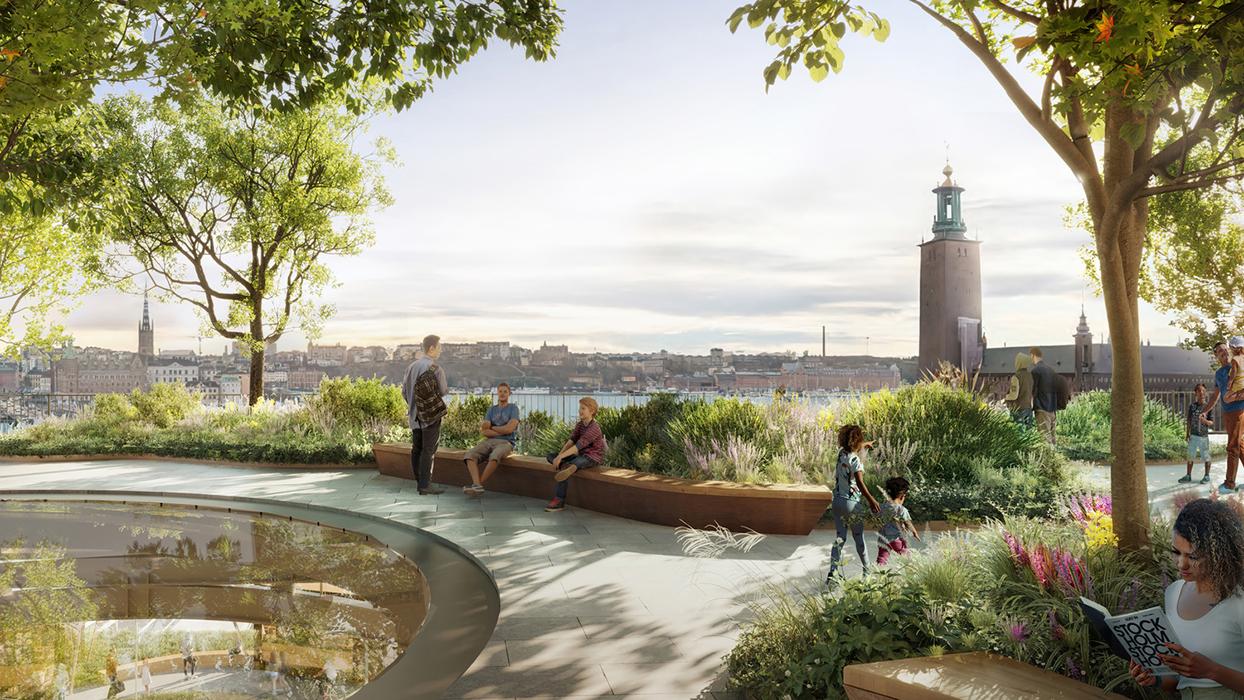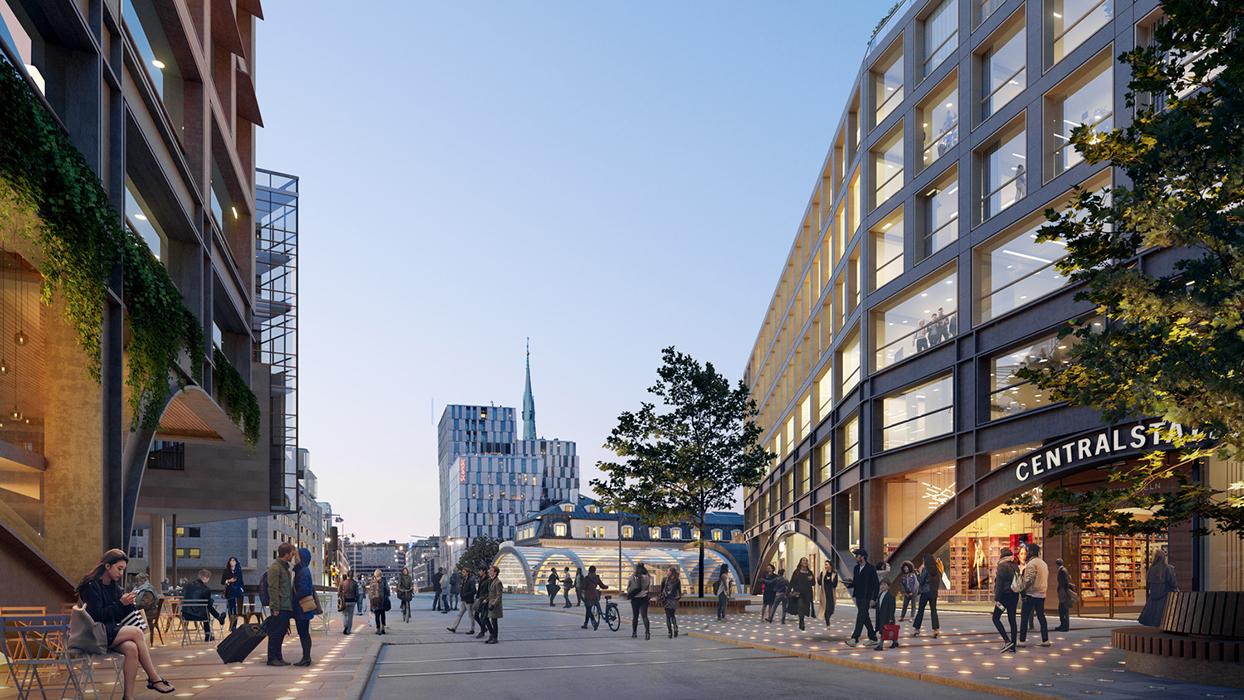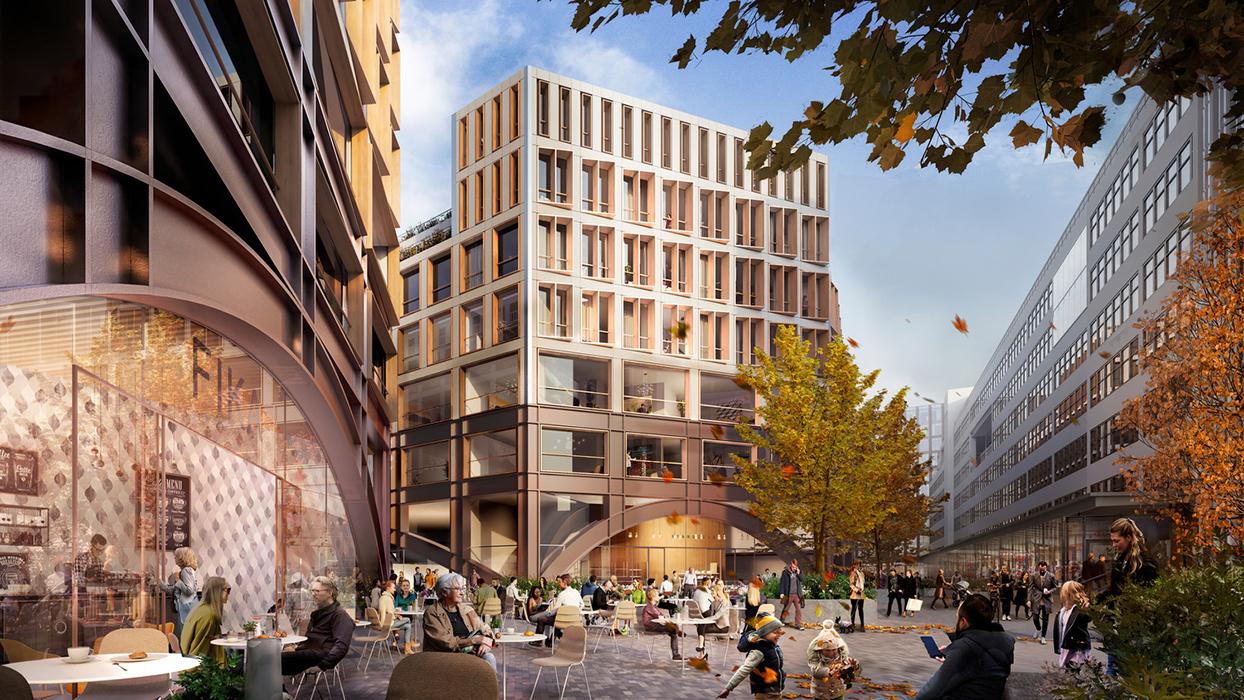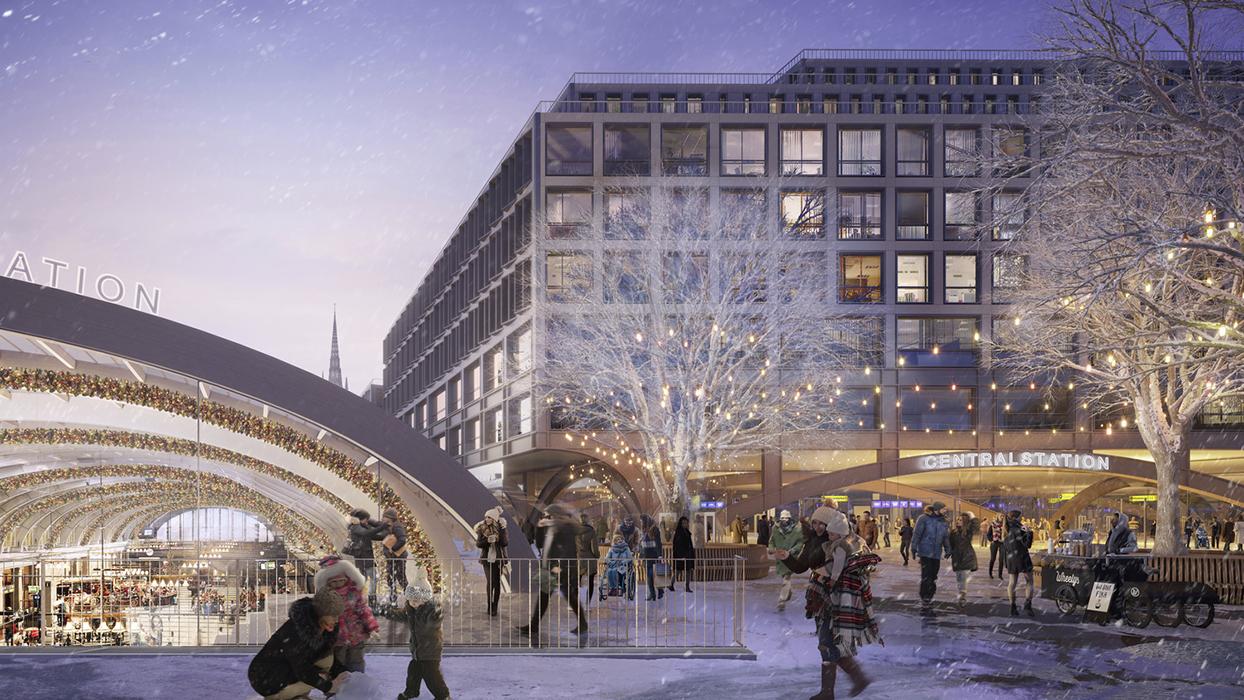 the challenge
Stockholm's historic Central Station is Sweden's most frequented place, welcoming as many as 230,000 visitors each day. Eighty percent of the country's train trips start or end there, and traffic is expected to increase by more than 50 percent by 2045.
To satisfy this growing demand, improve the station's functionality and meet future sustainability goals, the city is transforming the station and surrounding area into a mobility hub – a 155,000-square-meter mixed-use development occupying six city blocks. The design calls for the construction of a shallow long-span deck and several mid-rise buildings over the rail yard to create a new urban environment with offices, housing and retail spaces. 
Here's how
Envisioning a modern mobility hub
Located at the heart of the city, the historic station, which originally opened in 1871, is Sweden's largest transportation center. With a goal to be the most sustainable transit hub in the world while being built largely over existing tracks, the project will combine several modes of transport into a single integrated station and create a new mixed-use district that will tie together the city's east and west sides.
Inspired by our experience with overbuild projects – and our structural engineering and protective design expertise – project owner Jernhusen and engineering consultant Tyréns first engaged us to perform a feasibility study. New challenges emerged as the project moved from study to design competition (with architects Foster + Partners and Marge Arkitekter, in collaboration with local engineering partner Ramboll) and into the planning stages.
Building above active tracks
As part of the competition-winning team, we were engaged to lead structural and protective design in collaboration with local partners and provide blast, façade, vibration and sustainability services for the multiphase project that will deck over the existing tracks to create new public and commercial space on top.
The development over the north rail yard presents a handful of challenges and project site constraints. Particularly, the overbuild columns and foundations require coordination with both current and future tracks, platforms, tunnels and utilities below. The deck and towers above were designed for blast resistance and with careful consideration of the rail operations below, both during and after construction.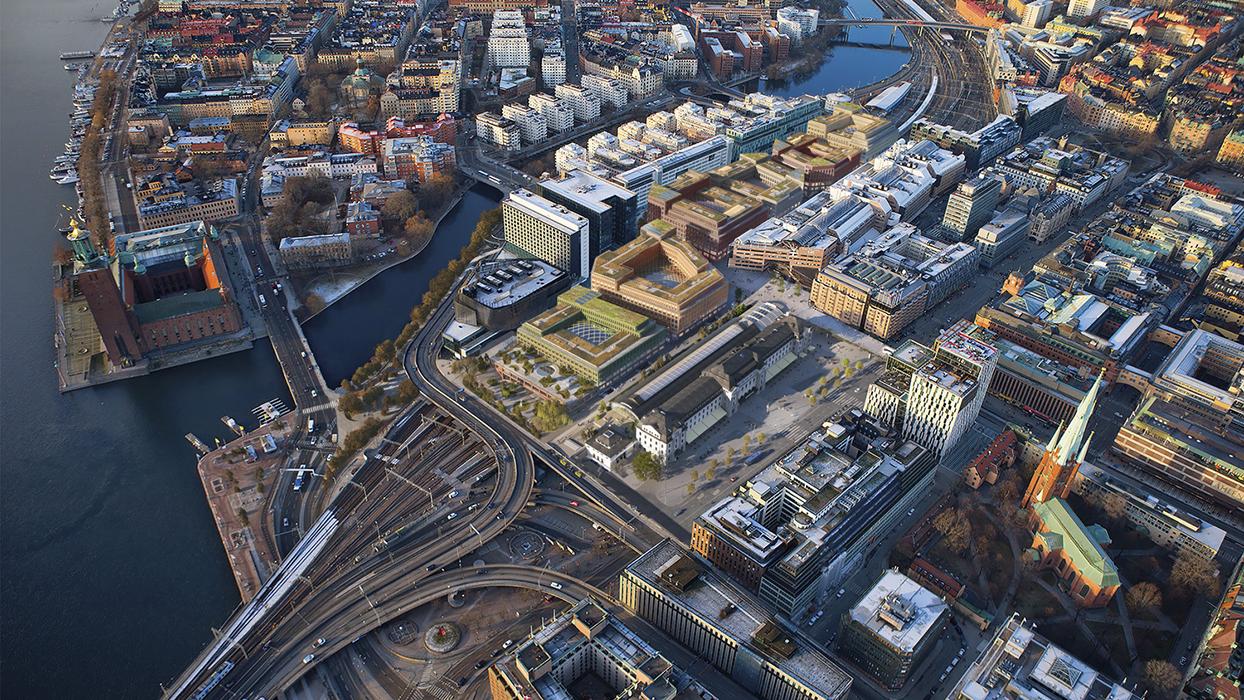 Courtesy Foster + Partners
Stockholm Central Station Overbuild
Saying yes to sustainability
While our initial engagement was for structural engineering and protective design for the deck and the buildings above, we said yes, and as the project progressed. Yes, our construction engineering experts can determine how to build safely over an active rail yard. Yes, our vibration consulting team can calculate how shallow the deck can be without causing vibration concerns – and design tuned mass dampers to minimize unwanted movement. Yes, our sustainability consultants can help optimize embodied carbon in the structural materials. And our façade engineers can design high-performance façades that reduce operational carbon.
results
Train travel generates up to 83 percent fewer carbon emissions than driving, so it's fitting that one of Jernhusen's goals is to create the world's most sustainable transit hub. When it's complete, the development is expected to contribute to the creation of 10,000 jobs in the neighborhood and more than 50,000 in the region.