Toronto School of Art Renovation
A key goal for this renovation was to retain the historic character of the building's existing heavy timber and masonry structure while providing the school with flexible studio space.
Lead Contact
Project Details
Project Partners
G Architects
Owner
Toronto School of Art
Location
Toronto, Ontario, Canada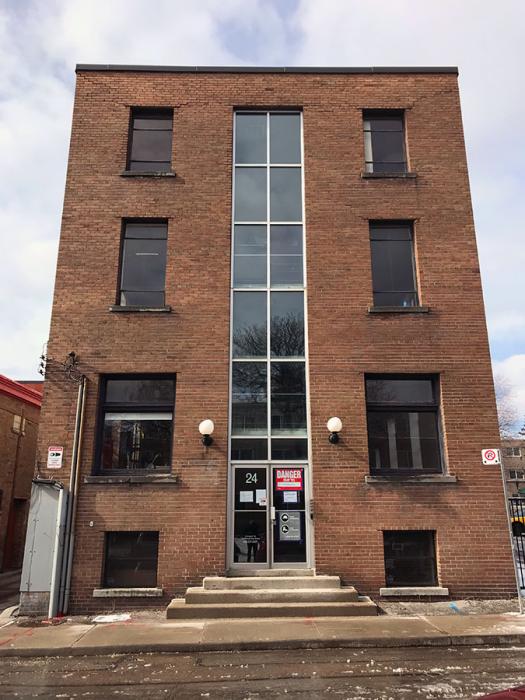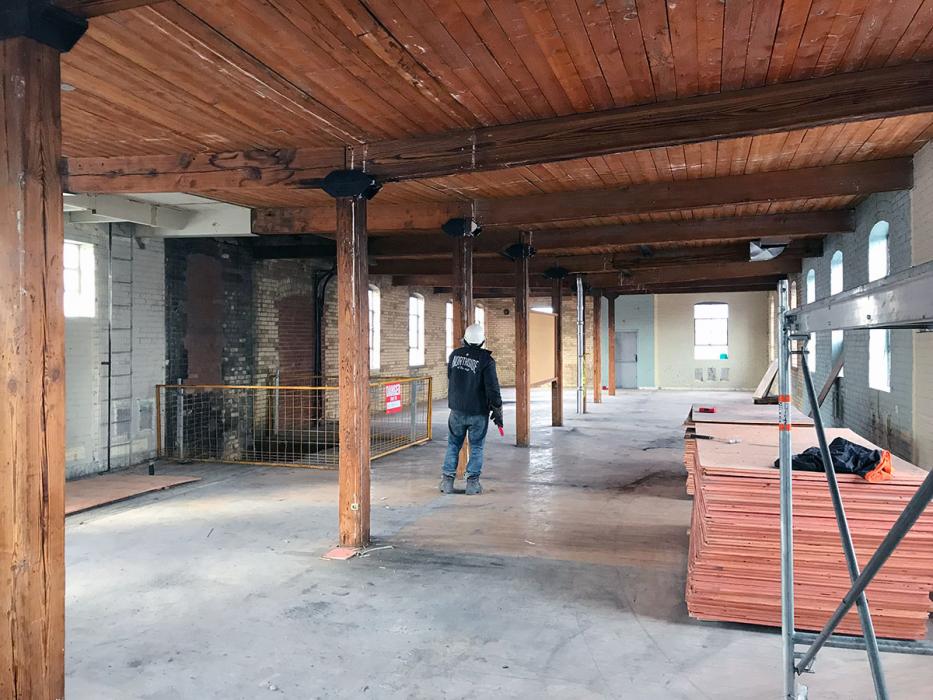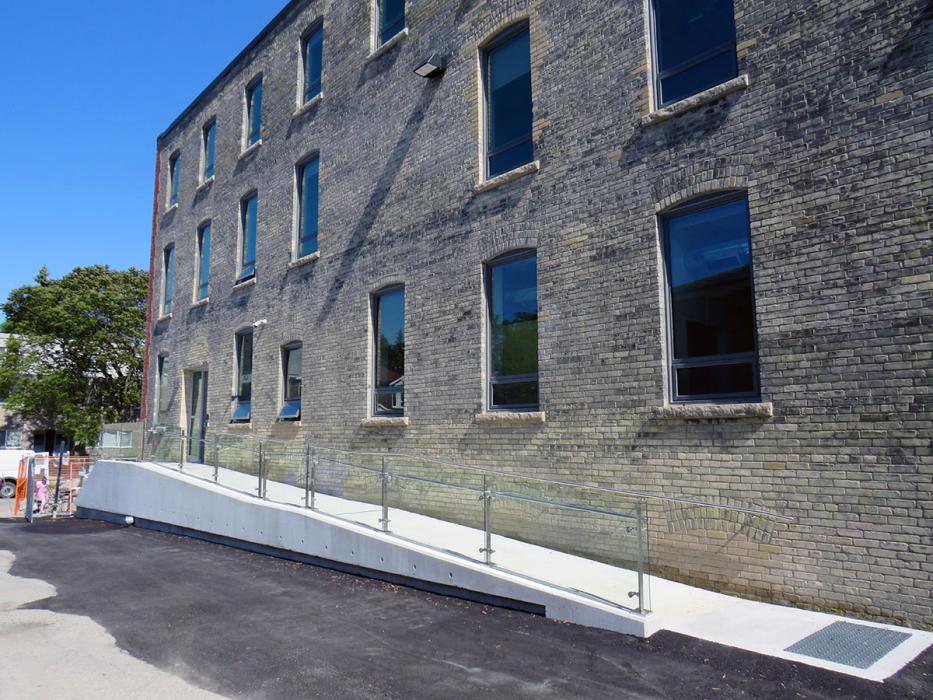 Overview
Built in the 1920s, the Toronto School of Art's four-storey building contains mass masonry bearing walls and a heavy, timber-frame interior structure. A key goal for this 13,000-square-foot commercial renovation was to retain the historic character of the existing heavy timber and masonry while providing the school with flexible studio space.
We provided structural design and envelope consulting services to G Architects for the building's conversion and restoration, which was completed in 2019.
Highlights
Our building envelope services addressed water migration that had been occurring for years in the basement. We performed a hygrothermal assessment of a drainage mat applied to the interior foundation walls and integrated it with a new interior drain tile. The envelope scope also included repair of damages to a historic iron fire escape.
Approximately 25 percent of the existing façade required repair, including the replacement of the deteriorated limestone sills, partial reconstruction of the parapet, helical tie stitching of the corner conditions and remediation at embedded electrical service casings.
After assessing the existing conditions for new heavy timber and masonry loading, we recommended selective wall demolition to allow new entrances and a new elevator. Following demolition, we observed that oversized floor openings performed for prior MEP upgrades had compromised a significant portion of the structural integrity of the timber flooring. We identified the problems and developed a least-cost reinforcing solution that also respected the historic architecture.
Another challenge occurred when an existing utility line was discovered during construction below the planned side entrance ramp. To allow the utility to remain in place and prevent potential delays due to relocation, we redesigned the foundation of the architecturally exposed concrete ramp to include piers located to avoid the utility line.