This design-build project consists of a 140,000-square-foot athletic center for use in physical education, varsity athletics, intramurals, club sports and personal fitness.
Lead Contact
Project Details
Project Partners
HKS & Shalom Baranes Associates
Owner
United States Naval Academy
Location
Annapolis, Maryland
Sustainability
LEED Silver Certification
Teams/League
Navy Midshipmen, Patriots League
Project Awards
Naval Facilities Engineering Command, Commander's Award for Design Excellence, 2009  
AIA Richmond, Merit Award for Design Excellence, 2009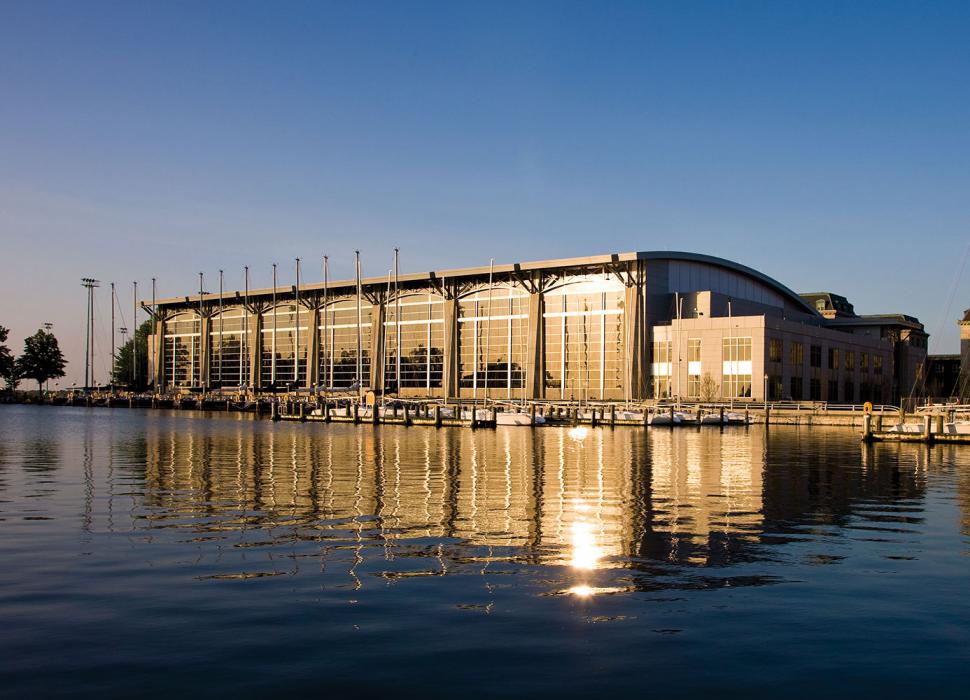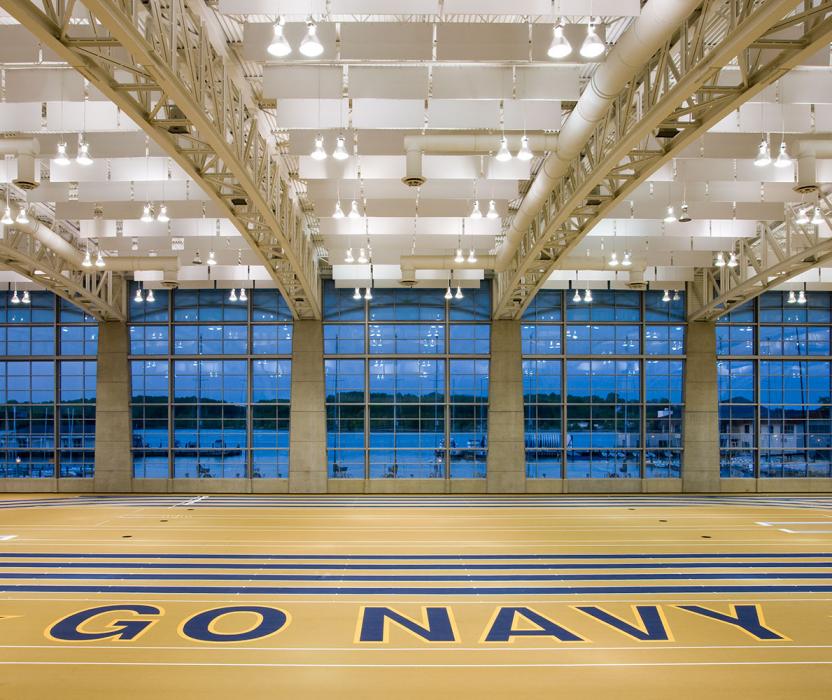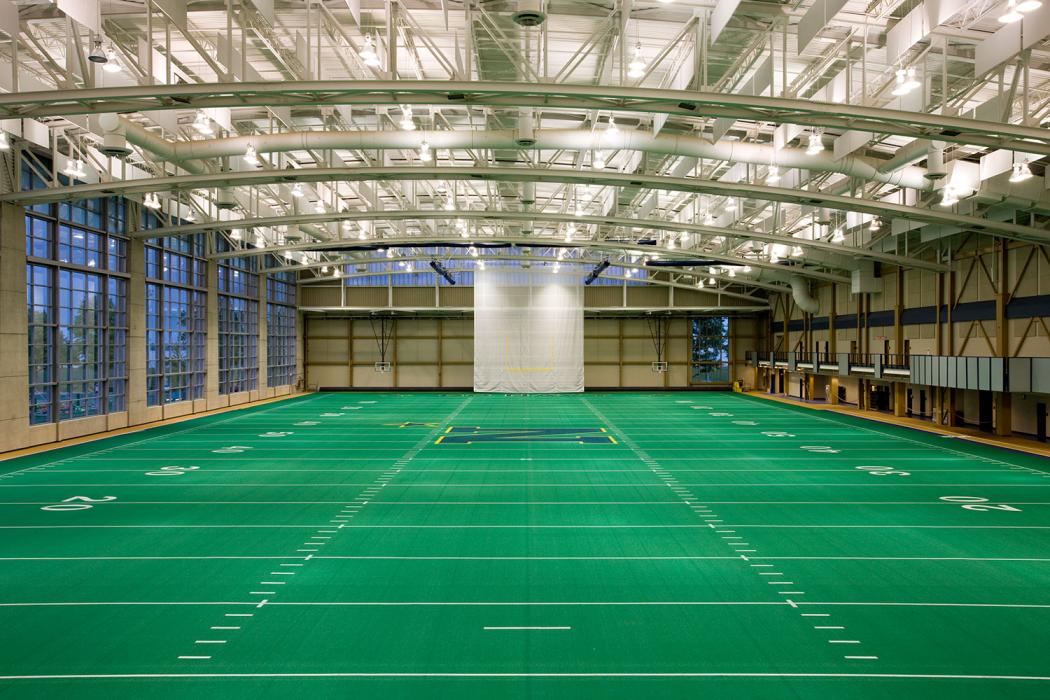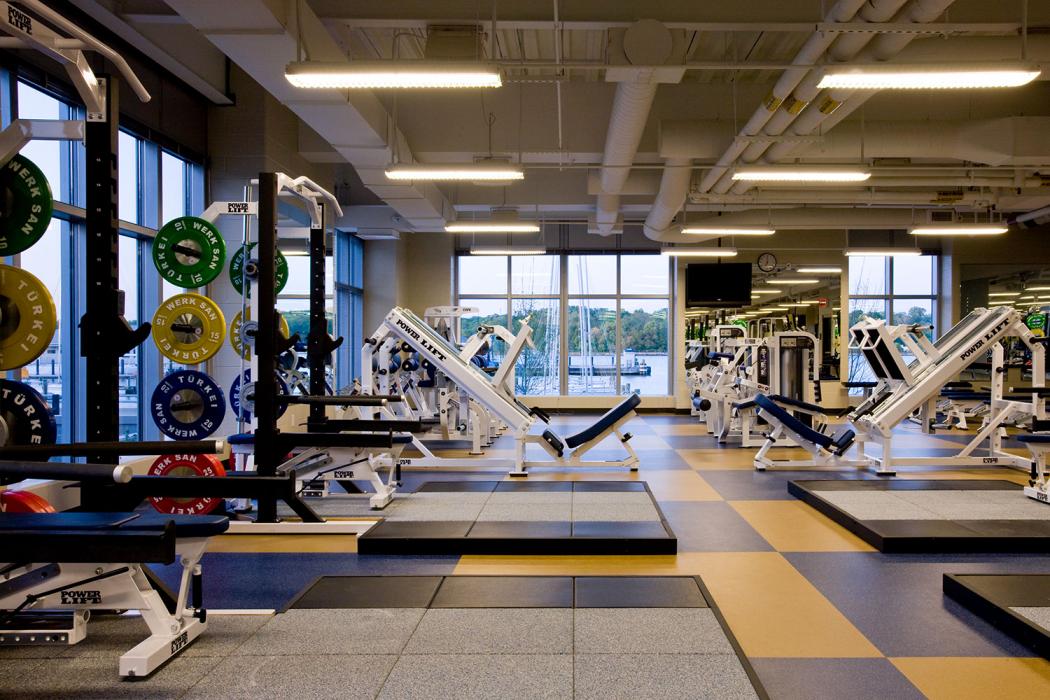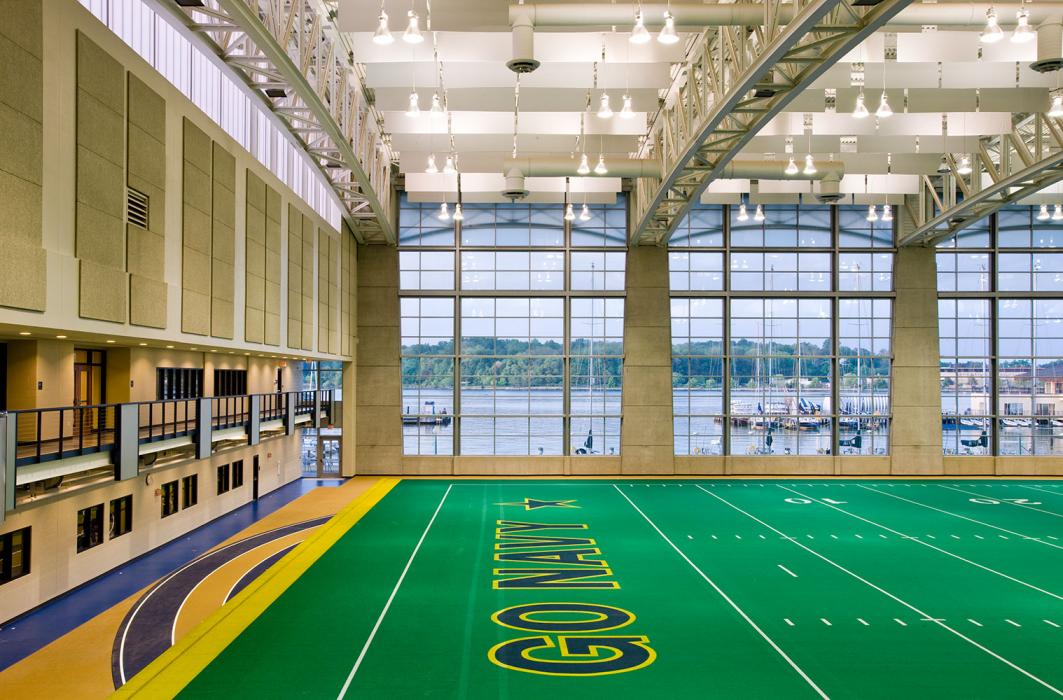 Overview
The Wesley Brown Field House at the United States Naval Academy includes facilities for indoor track and field; a sports medicine clinic; varsity offices; a trophy/recruiting hall; locker rooms; varsity and physical education meeting spaces; storage spaces; spectator and multi-media spaces and systems and other support spaces. The facility also features a super-elevated hydraulic track and a retractable Astroturf surface.
We provided structural design services to HKS & Shalom Baranes Associates for the facility, which was completed in 2008.
Highlights
The long-span roof is framed with box trusses spanning more than 200 feet.
The trusses, connected by open-web joists, curve gracefully towards the water as they come to rest on 55-foot-high exposed concrete pylons.
The structure rests on an elevated two-way concrete slab that is supported on piles, while the second floor consists of composite steel and concrete.
The project site required that the signature glass façade fronting the Severn River meet antiterrorism force protection (ATFP) guidelines.
The steel frame supporting the high-performance glass was designed to have sufficient ductility and ultimate strength to meet the blast-resistance requirements, while maintaining the building's architectural vision.